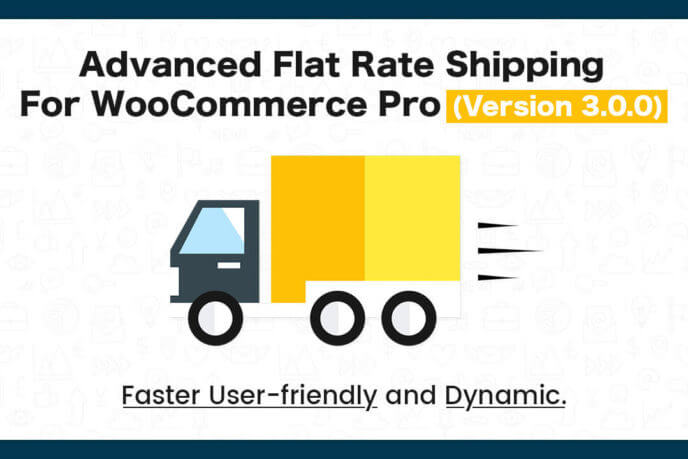 Flat Rate Shipping Plugin For WooCommerce Pro
Faster User-friendly and Dynamic shipping method
Thank you for placing your trust in Advanced Flat Rate Shipping Method For WooCommerce.
From the beginning our goal was clear: make conversion focused WooCommerce order confirmation page at least to convert 28% of your visitors into customers.
We've been hearing a lot of feedback about our plugin and how it keeps helping you. The insights are absolutely remarkable, keep them coming.
One of our customers, Eric recently told us that his needs of dynamic shipping options for WooCommerce were completely fulfilled by our plugin.

Providing an excellent customer service is not something we have only strived for. We never missed an opportunity, when it comes to stretching our capabilities. Like when kmjunk approached us with a specific need, we customized our plugin to meet his particular need.

But this is not something we want to talk here. Our concern is to make the product better constantly.
Having realized "page loading speed" is the primary concern for many users.
Customer Testimonials.


We have worked hard, improved, and launching the version 3.0.0. Where…
1. Page Loads like a Maglev. It's Just 2-3 Seconds.
With 5500 products and 2200 users, we tested our plugin, and the results were…
Test Cases
Old Version 2.1.5
New Version 3.0.0

Creating new shipping method and updating shipping methods

14-20 seconds

2-3 seconds

Front size cart page load

9 seconds

2-3 seconds

Manage shipping methods tab

13 seconds

3 seconds

Page load time

17 seconds

3 seconds (with 2200 users)

9 seconds (with 5500 products)
#2. The Focus is Seamless Usability.
When you go to Add New Shipping Method…
In the old version, all shipping method rules – from location-based, product based, user based, to cart based – are displayed. That, of course, is not so user-friendly.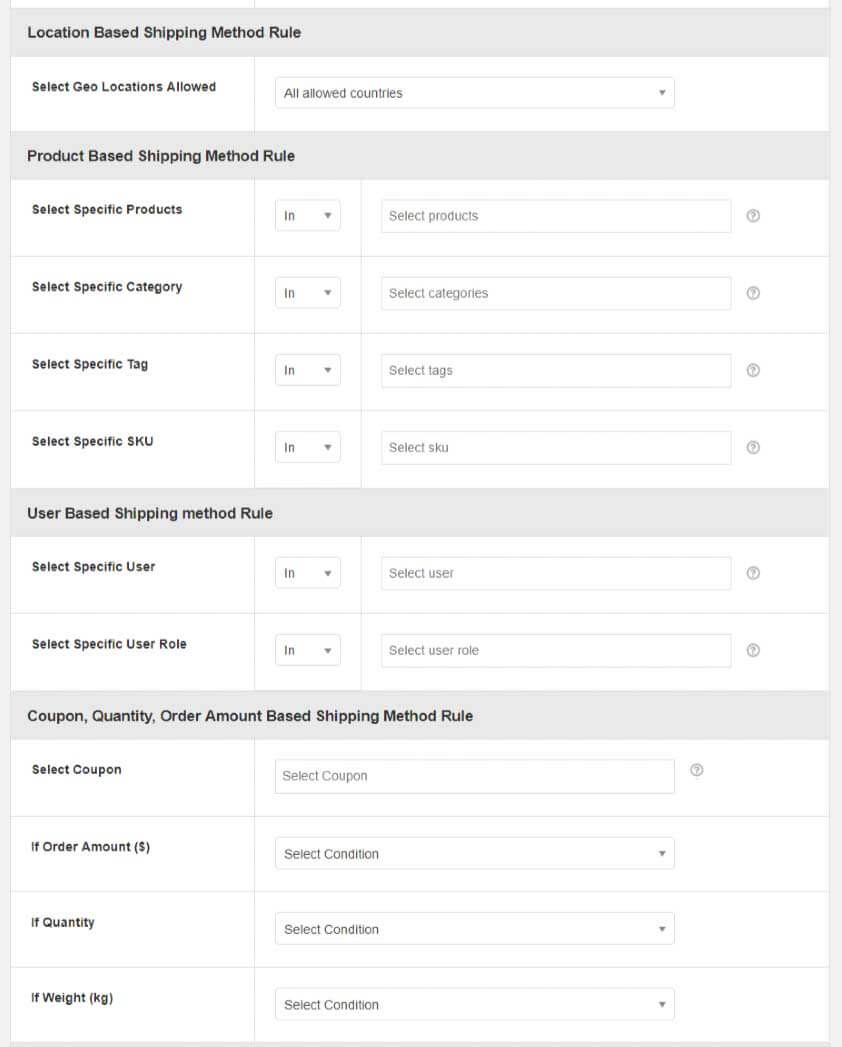 Whereas, in the latest version we have changed that trend and focus on usability. Seamless usability.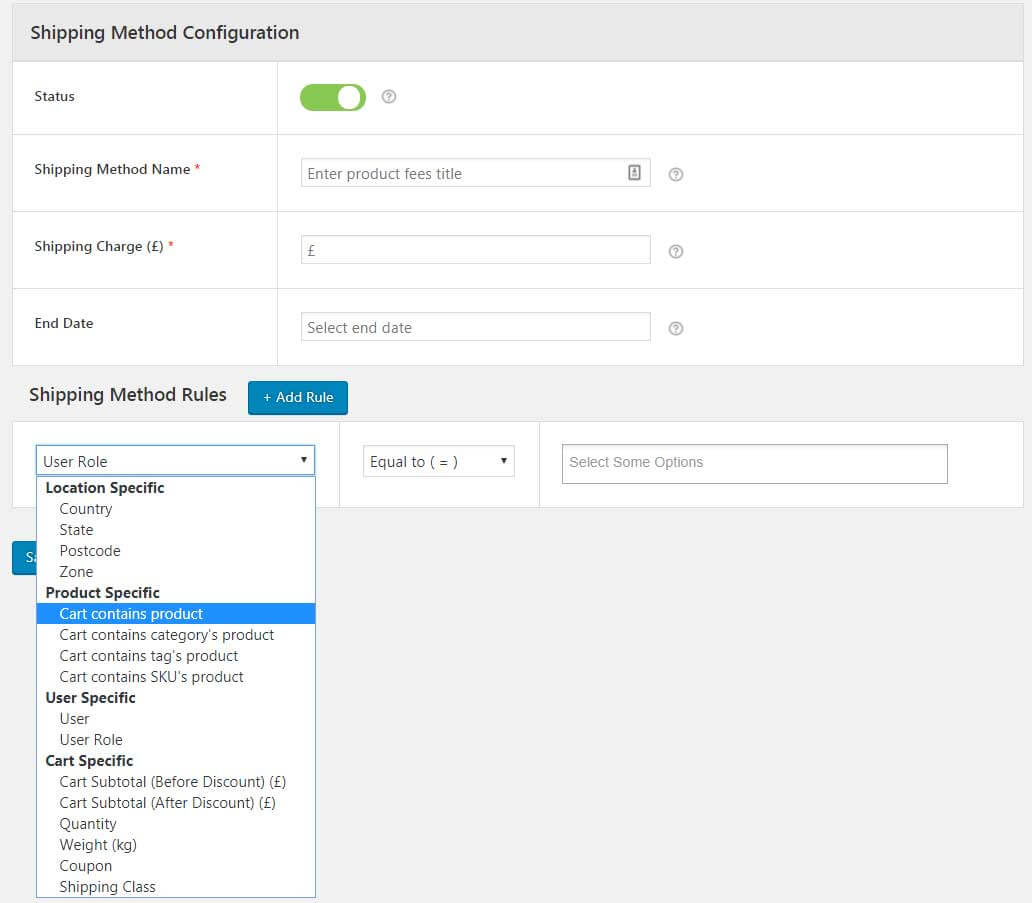 Here you can select anything – from location-based, product based, user based, to cart based – with a single click and only that will be processed. Henceforth, not only it is focused on easy usability but also saves time.
#3. No Compromise. Create and Check Conditions as per Your Requirements.
Altogether, there are 100+ shipping rules.
But we have not compromised with what we want to give to our users: Keep adding rules dynamically. And you can modify or delete too whenever required.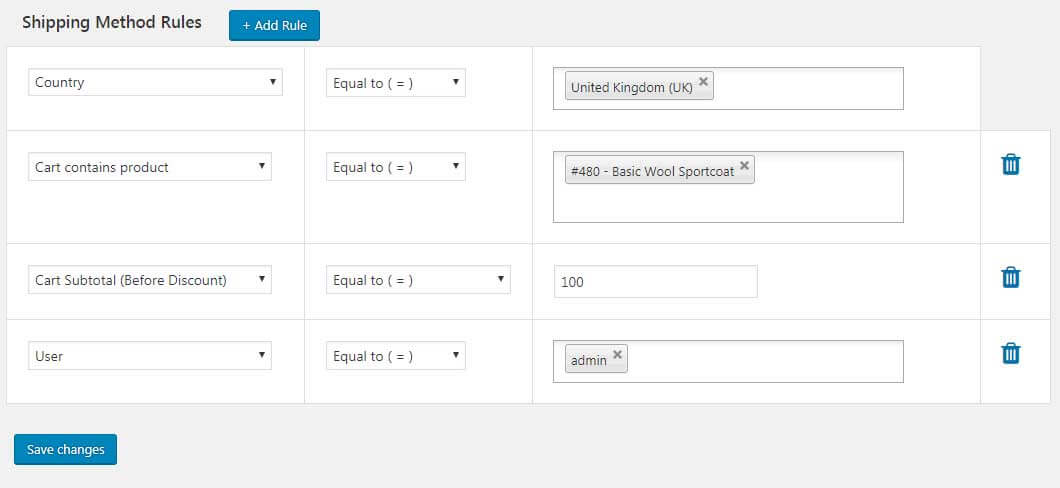 #4. Small Improvements.
When you click on the question mark which is given besides every option in support, the messages you'll read to understand what the options are about are made pretty easy.
Moreover, we have added more effects to make plugin experience more user-friendly.
Our old users do not have to worry at all as they can transit to the latest version without a single change in their shipping methods.
#5 Quick look Conditional Shipping Rules With latest Flat Rate Pro Version 3.0.0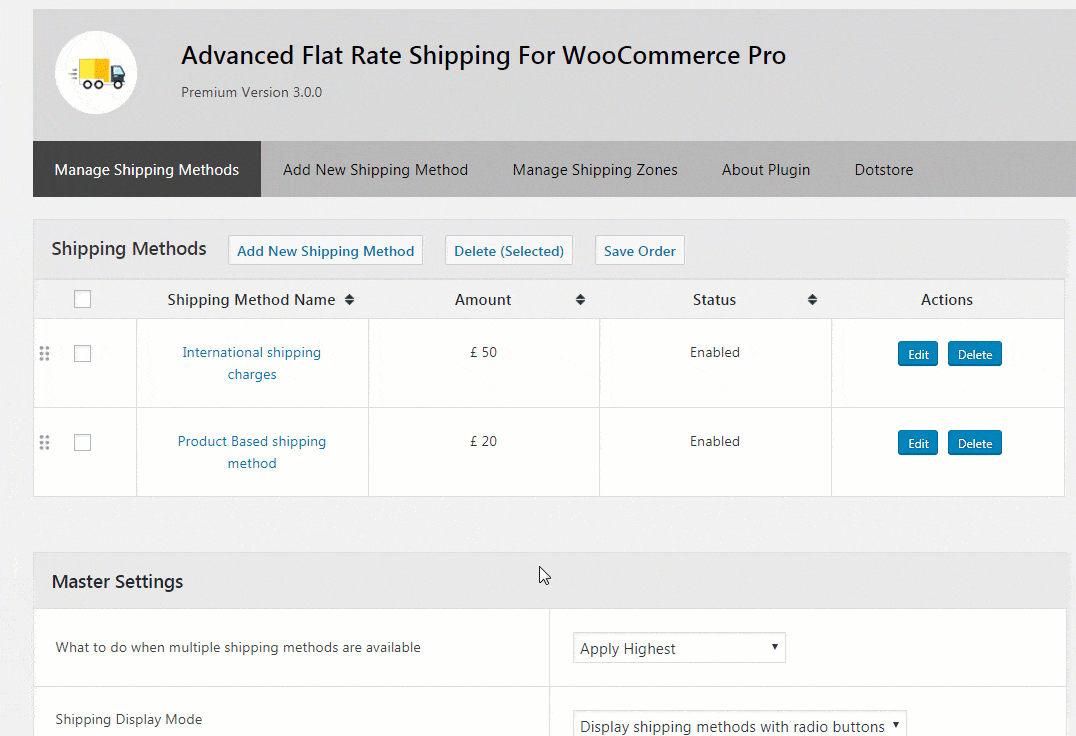 How Can Current Users Transit to the Latest Version?
It's as simple as the click on activate button. The moment you click on "activate," each piece of your creation in the older version will be transferred as it is to the newer version via auto scripting. And additionally, you may always change your shipping method rules
For any kind of technical support or pre-sale questions, please create a support ticket.
Upcoming Features
We keep on working to make our plugin your preferred choice. So there are already a couple of features which are on the upcoming features list:
Product specific quantity, weight (we're highly excited for this).
Apply shipping method to only added specific products of the cart.
Shipping method for variable products (this is of high demand).
Extra shipping cost for additional quantity.
If you have results, testimonials, feedback, suggestions to share with us, please get in touch because we love to listen, interact, and keep solving your problems.
Thank you once again for placing your trust in Advanced Flat Rate Shipping Method For WooCommerce.
Wishing you more sales with Advanced Flat Rate Shipping For WooCommerce Pro.