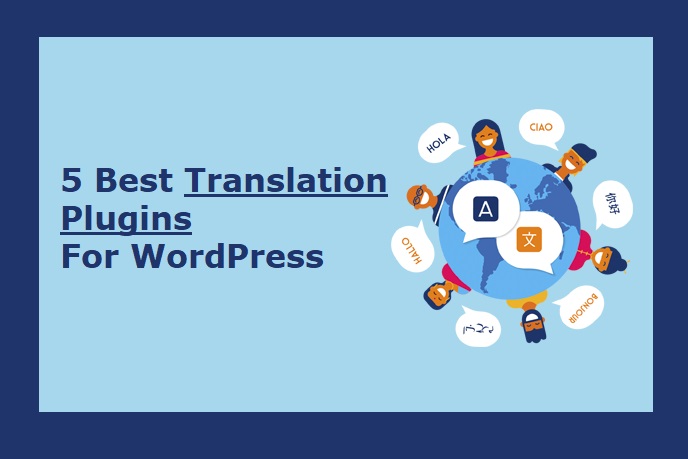 5 Best Translation Plugins for WordPress Compared (Free & Paid)
WordPress is a versatile and powerful CMS platform that is used by millions of people. The platform is also flexible enough to accommodate thousands of plugins. These plugins let the website developers and users customize their WordPress sites the way they want. It is not only about visual attributes, but the various plugins of WP also add functionalities that are hard to overlook. For example, you can use the translation plugins of WP to ensure your website is multilingual and it can cater to viewers hailing from different countries.
Another thing is that the abundance of plugins sometimes makes things tough for you. Like, there are so many translation plugins for WP that you can pick from. These can be paid or free in nature. It is necessary to compare the features of the plugins to ensure you get the best one.
Our Criteria for Choosing Top 5 translation plugins for WordPress
Before picking a translation plugin for WordPress, you need to check a few things. These are:
You need to think of the ease of use and set up. Not all plugins are easy to use and customize.
You also need to see if the plugin can translate 100% of the text on a website or manual editing is also required.
It is necessary to check if the translator plugin generates SEO friendly content in other languages on its own.
It is necessary to check how frequently the developer offers updates and how the quality of support is.
Listed below are top 5 translation WP Plugins –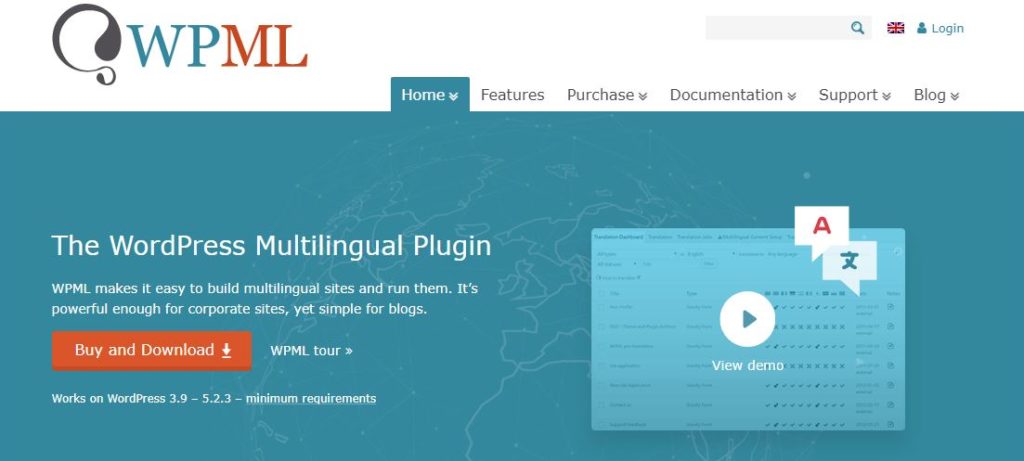 It is among the top and best-known plugins of WP used for translation. WordPress Multilingual Plugin, or WPML, was used earlier for manual translation but in its new version, there are options for machine translation. The Multilingual CMS version can be used to translate entire site content with ease. There is no free version of it though. You can select from several Translation UIs.
Pros
It has support for special 'Translator' user roles using which a third person can be given access to the site.
There are a few interfaces to translate site content.
It generates SEO-friendly translated content by default.
Cons
The Multilingual CMS version is steeply-priced.
There is no free version of it.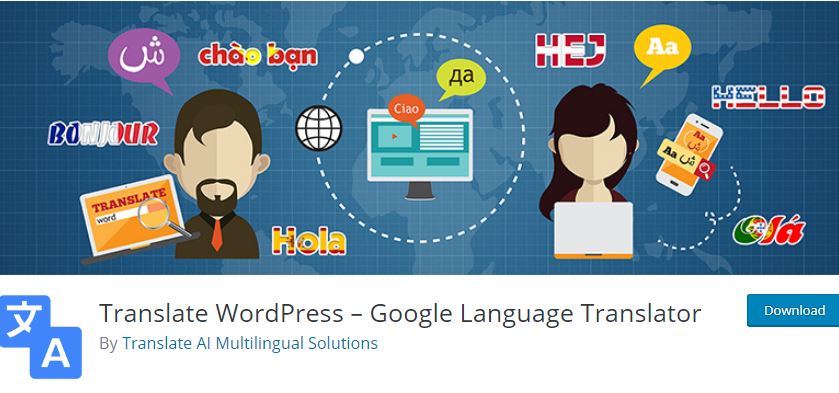 Google Language Translator is ideal if you already use a lot of Google ecosystem apps online. The first glitch is it does not generate SEO friendly content. Ease of usage is however very good. It is also ideal when you want a free and simple translator for WordPress. You cannot edit the translations manually-which can be a hurdle for some users.
Pros
Simple UI and quick transition results.
It is free for use.
Cons
No manual tweaking of translated content allowed.
No SEO friendly content generated – by default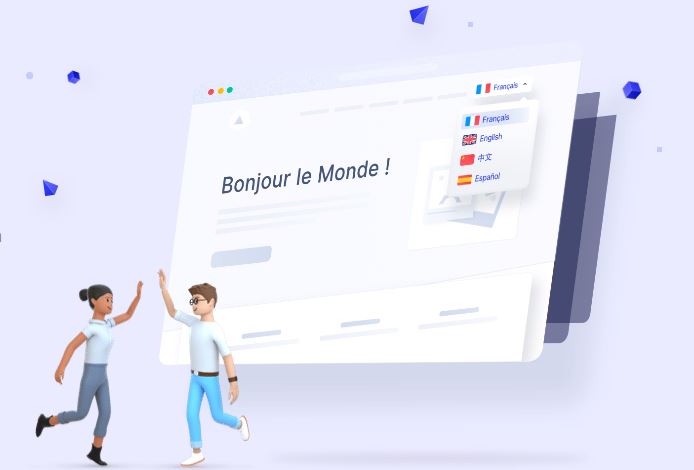 Weglot is another popular WP translator plugin worth considering. This is something you will choose if the manual translation of site content is not your cup of tea and you want quick translations. There is a cloud dashboard that can be used to tweak the automatically translated content later though. You can pick from 2 different UIs in the app. You need to pay a monthly fee to use all the features.
Pros
It enables Quick and automated translation of site content.
It helps in saving time for translating large websites.
It also lets you edit the translation using the cloud dashboard.
It supports outsourcing to trod party agencies for translation.
It generates SEO-friendly, indexable iteration in each language.
Cons
The free plan is pretty limited.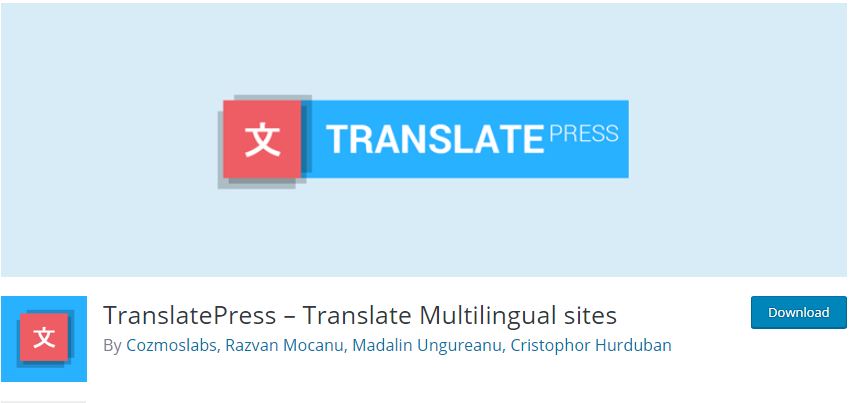 TranslatePress is another worthy WP translation plugin you can definitely try. It is not cloud-hosted but offers provision for both automated and manual translation of site content. Even if you choose automatic content translation- it is possible to tweak the translated content later. The UI is pretty simple and getting used to it takes little time. A free version is there but it lacks some SEO features. It is also nifty and does not cause site slowdown.
Pros
Both manual and auto-translation supported.
Simple to use UI and speedy app.
You get 100% content translated in SEO-friendly, indexable versions
Tweaking of auto-translated content possible.
Managing all languages from the same UI possible.
Cons
The free version lacks SEO features.
The paid version is priced steeply.
Polylang is much like WPML but it has a pretty useful free version that can be found at WordPress.org. It is ideal when you want to get SEO-friendly, indexable translated content generated.
The core Polylang plugin does only manual translations but it can be linked with Lingotek plugin and then an automatic translation can be done. It can then be used to outsource translations as well. You get 3 paid editions to pick from if the free one does not fit your bill.
Pros
Lets you translate most content for free.
Makes SEO-friendly, indexable translated content.
It can be used to auto-translate content without much hassle.
Cons
The Pro version is priced steeply.
The basic version only supports manual translation.
Not sure if you need translation plugins or not?
Well, according to our WordPress-WooCommerce development experts and client website owners, there are several scenarios, when you cannot survive in the market without having multiple translations of your website. We are going to list those cases here so that you could check if it's essential for you or not –
For eCommerce Shop Owners selling in multiple countries
To build trust in a country and your customers residing in that country, it is essential to pitching your products and solutions in a language that your buyers/clients understand. Having your online store built upon WooCommerce makes it an easy task for you. Use the best translation plugin for WooCommerce and deploy multi-language functionality for it.
For multi-branch businesses
If your website is your brand's online representative and you do not sell anything directly through it (but indirectly), your multi-location business still need to talk to your customers in their language.
For websites with the audience coming from different regions
If you own a famous blog or website, with your digital entity attracting the audience from some specific locations, having your website translation-ready for the language of your audience can boost your pages' engagement rate to a great extent.
Summing it up
As a matter of fact, you can pick from many WP translation plugins. There are some plugins that come in both free and paid iterations as well. This makes things flexible for you as you can try the free version first. Based on the experience, you can choose to upgrade to the paid version. Even there, you can choose to pay a monthly fee or onetime fee. You need to check which features of such plugins fit your needs the best.