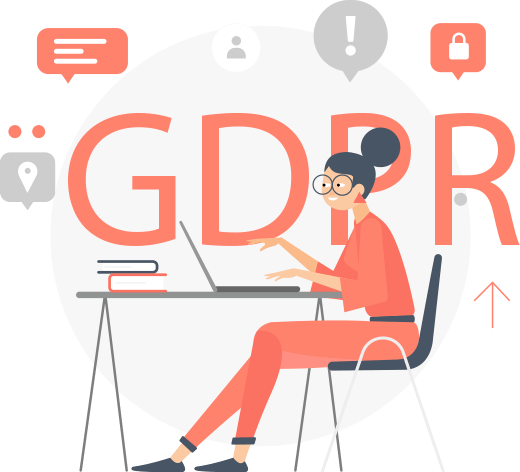 What is GDPR ?
The European Union General Data Protection Regulation (GDPR) intended to bring in sync data privacy laws & rules across Europe more efficiently replaces the Data Protection Directive 95/46/EC.
It changes the way enterprises & companies in the region abide with data privacy, by allowing all EU citizens to keep their data safeguarded.
Starting from 25th May 2018, the EU introduces GDPR for all EU residents to protect their data empowering them to uphold the fundamental right to privacy. Although very severe, this law is brought in and strictly enforced by the EU to control the usage of personal information of both citizens & visitors captured, managed and stored. This much discussed law is applicable to every enterprise within the EU or transacting with the EU or offering products & services to EU residents & visitors and collect & process personal data during these collaborations. As a bottom line this law puts citizens in charge of how their personal information is put to use.
Commitment Statement
At the DotStore we believe in establishing associations with customers & partners based on trustworthiness, confidence and complete visibility making this the chief reason of our long standing collaborations. The DotStore is committed to comply with the applicable GDPR regulations from <em>25th May 2018</em>. Our assurances related to data security & privacy extend across the globe abiding by multiple laws and now amongst those also the GDPR.
GDPR Quick Facts
A few quick facts about this very authoritative change and the actions we take to integrate this into our offerings.
The DotStore Approach
As an agile & reliable software service provider, our methods are fully derived to be in accordance with the GDPR and we take on the responsibility to maintain the safety & security of your valuable data. Integrity is our fundamental value and makes up the very essence of our corporate philosophy keeping us dedicated to base our relations around this approach.
Our policies have been restructured to support you in comprehending your privacy rights in a systematic way in accordance with our continuous efforts to maintain GDPR compliances. We understand the vital aspects of safeguarding personal data by leveraging security, privacy, confidentiality, availability & integrity in businesses now ruled by data. This is the reason our systems, methods, tactics & processes are constantly modified to enable us offer services with undisputable trust with no exceptions made to the security and privacy of the data we handle.
GDPR for You
The DotStore, enures that you remain GDPR aware & compliant at all times and charts out continuous processes for this.
Get to know GDPR
Familiarize yourself with the provisions of the new regulation, particularly how it may differ from your current data protection obligations and consider the relationships you have with your stakeholders.
Audit your data & processes for data capture
Consider creating an updated and precise inventory of all personal information that you control
Review your current controls and processes to ensure that they're adequate and build a plan to address any gaps.
Stay informed
Stay abreast of updated regulatory guidance as it becomes available and consider consulting a legal expert to obtain assistance that is relative to your unique circumstances
If you are a company outside of the EU, the regulation still affects you.
The provisions of the GDPR apply to any organization that processes the personal data of individuals within the European Union, including tracking their online activities, regardless of whether the organization has a physical presence in the EU
Commitment Continues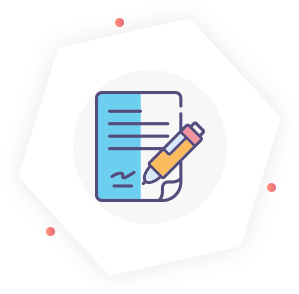 Our pledge for security, data privacy and governance solutions mean that we empower our partners & customers by keeping them effective at all times.
The EU GDPR is already in effect since 25th May 2018 and to follow it we have our comprehensive compliance framework for all our services & products. To guarantee that we extend support to all our customers for GDPR, we examine & modify all our offerings and also define processes to ensure GDPR readiness while keeping all stakeholders actively involved.
Data protection principles are fundamentally a part of our own offerings as well as our methodologies and become a part of our on going assurance to privacy by design.