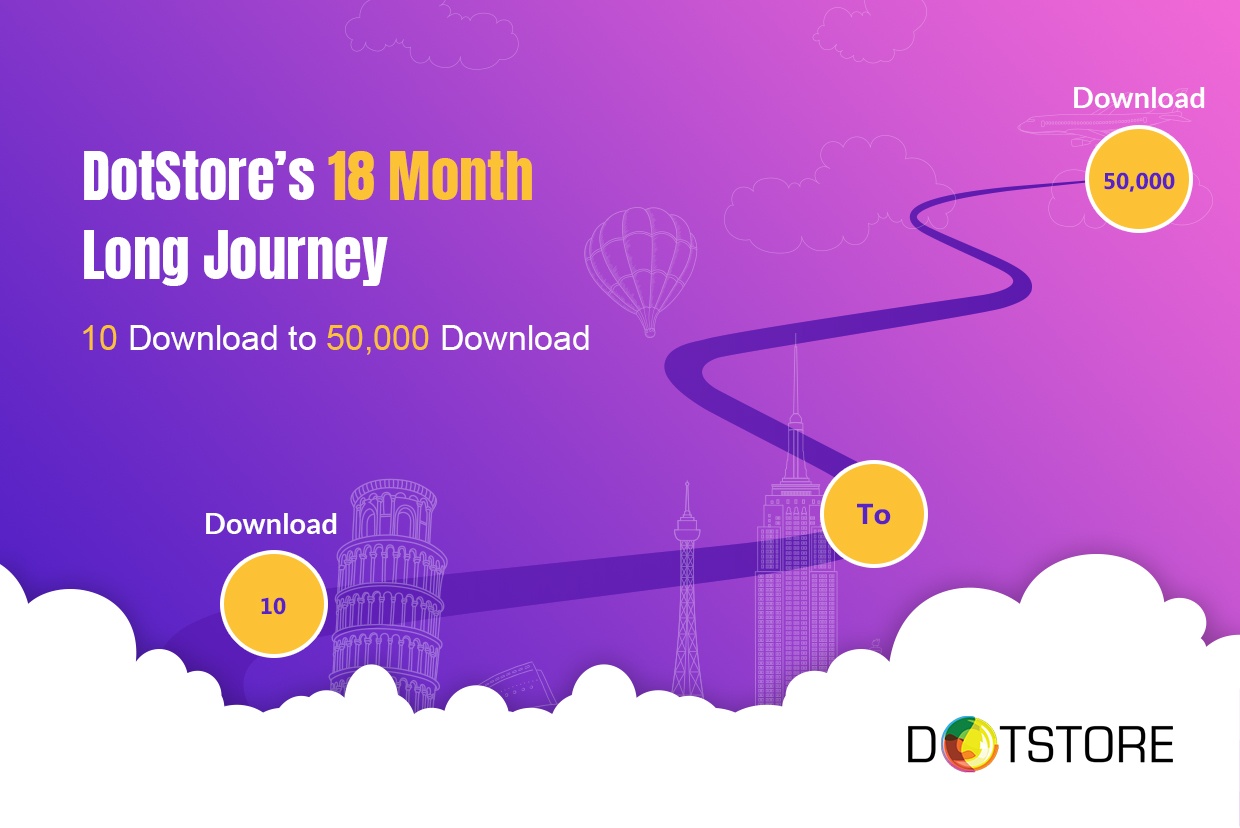 DotStore's 18 Month Long Journey
42+ plugins and more than 50 thousand installs in less than 18 month – DotStore has made it to this far in comparatively lesser time. Launched by Multidots in Oct – 2016, the store has successfully completed 270+ WordPress projects and 110+ WooCommerce projects.
The journey of DotStore, started from an absolute 10 plugin downloads, has now crossed the milestone of 50,000+ plugin downloads. Isn't it amazing? Let us tell you about how Multidots achieved it, what DotStore is meant for and more about this fascinating WordPress-WooCommerce online shopping center.
What is DotStore?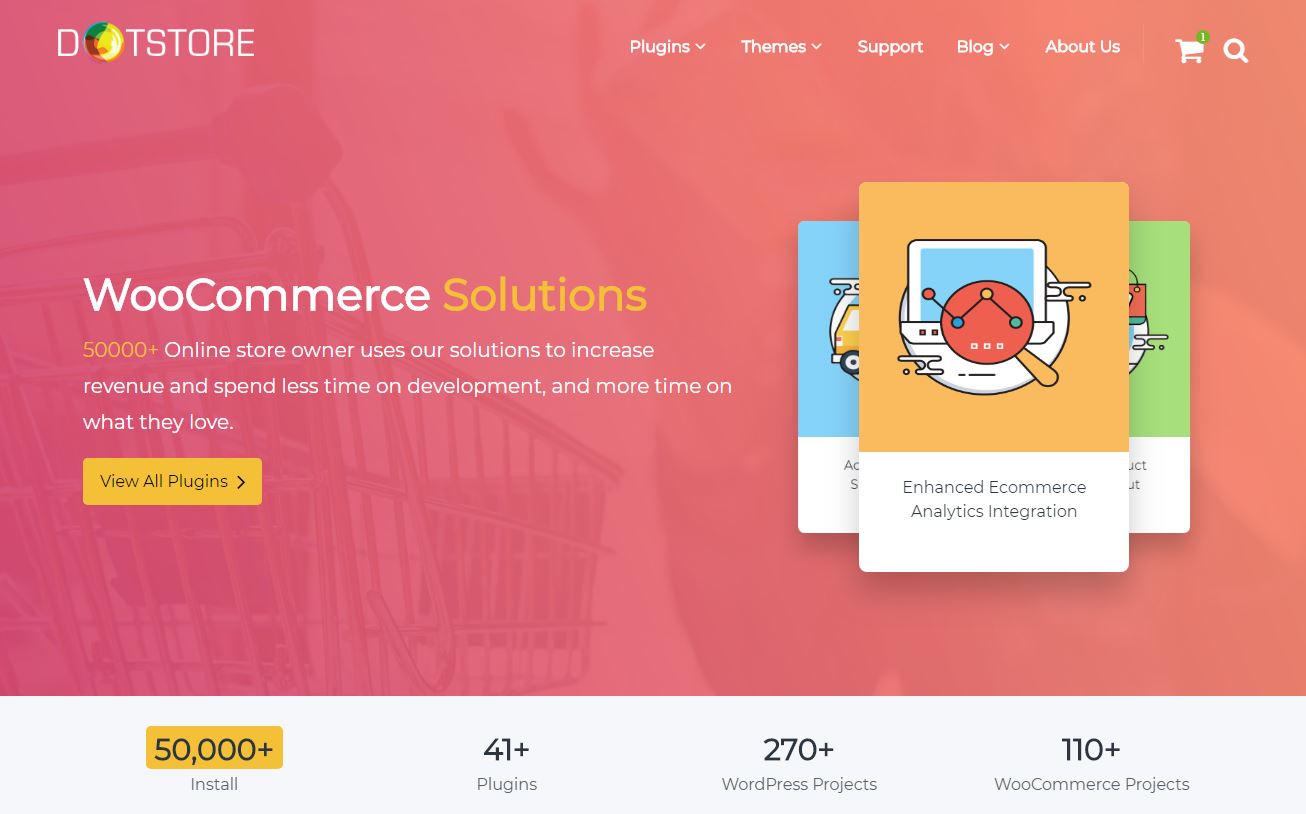 DotStore amalgamates best WordPress/ WooCommerce themes & plugins, coming from the development house of Multidots to meet the requirements of the market. You may also find the HTML/CSS based themes and webpage generator in the DotStore. Multidots' Developers, designers, strategists and marketers put their 100% efforts to launch free and premium solutions, and thereby maintaining them.
What resulted in increasing the Sales of Dot Store's Products?
The team has learned how to create a good product which is actually viable, how to align it to the requirements of WordPress directory/users and more with the time.
In beginning, the only priority of Multidots team was to keep the functionality of plugins and themes at par (paying less attention to design). But now, the developers have understood that it is equally essential to have good UI/UX in place. The team emphasizes filling the products' knowledge base with valuable video tutorial and text details related to the product (such as this installation guide for Emporos), instead of doing mere marketing. Alongside, Dostore is launching solutions on a regular basis.
The brilliant Multidots team isn't any less a big factor in increasing the sales, popularity, and reputation of DotStore. Taking user feedbacks seriously and not getting offended by the negative reviews gave the team a chance to improve the existing products and launch better ones.
Hard work, experience, innovative ideas, a power of seeing through the customers' brain, acknowledging needs of the WordPress users and other good qualities of Multidots are paying them back in the form of big pay cheques!
The Best Performing Solutions of the Dot Store
Check-out the downloads statistics of DotStore's top 5 free (Out of 28) and top 5 premium Plugins, which are the showstoppers in WordPress plugin directory nowadays:
Top 5 Free Plugins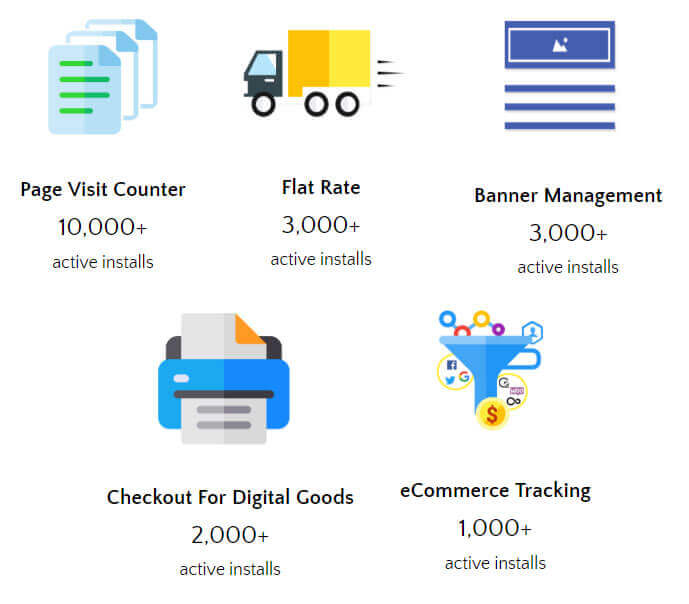 Top 5 Premium Plugins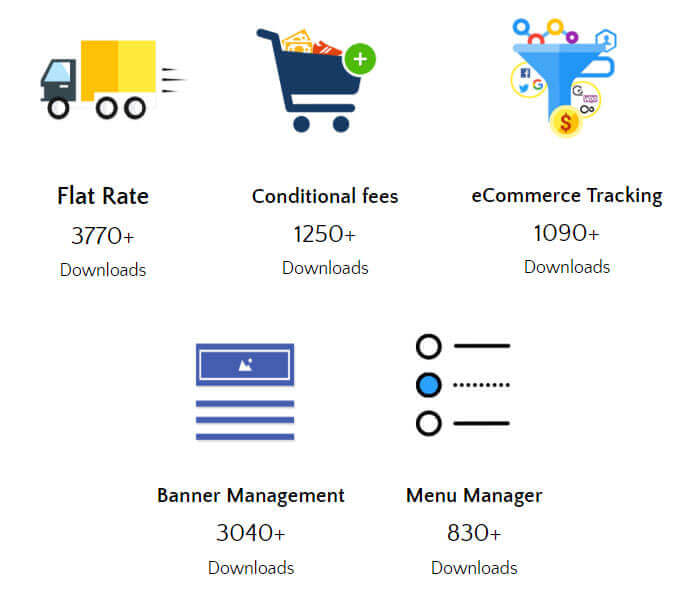 Some free plugins of DotStore have crossed 10-12k downloads, but the real winner is Advanced Flat Rate Shipping Method For WooCommerce, which is about to touch the 4000 premium installs very soon.
Most of the DotStore plugins, whether free or premium, have 1,000 to 12,000 installs. Main WordPress and HTML themes, created by Multidots are doing good business too. Many have reached 100+ installs at present. DotStore also sells bundles of its best-selling plugins and themes, which could be beneficial for the WordPress developers and development agencies.
Coming to the WordPress themes which are doing the best, Emporos wins the game. Alongside, there are 12 OnePage WordPress themes which are doing excellent, because of their minimalist layout, pixel-perfect front-end, powerful backend features and suitability for the businesses.
Out of the non-WP products, OnepageStudio with HTML Page builder is engaging the largest number of customers. This HTML/CSS Page Builder has –
Ability to help you build any type of HTML website
Efficiency to create highly customizable web pages
Sections with Conversion-dragging powers
Import/Export Features
Drag-n-drop page building procedure to make website making a fun thing to do.
As it is growing too speedily, DotStore has started launching BuddyPress plugins too.
Overall, it's the team which is performing the best and making every DotStore product a hit.
The Goal of Dot Store
WordPress/WooCommerce products, being created nowadays, are not developed as standalone solutions for the business owners. E-commerce themes, WooCommerce plugins, etc. – all are crafted to solve one particular problem, leaving out the other related issues which the store owner may face. It causes so many complexities for the users, as they have to use multiple solutions to solve nearly the same issue. But Multidots' in-brand DotStore doesn't work this way.
The store and its development team analyzes, introspects the different perspectives (as per the types of our target users) and then concludes on launching a comprehensive solution solving all the interconnected problems, rather than building small solutions for every petty issue.
Check out Emporos theme with wonderful features, advanced shipping methods plugin, One Page studio – you will find comprehensiveness in each product of Dotsore.
For example, Multidots and DotStore sells Emporos, which is a comprehensive e-commerce theme, with –
with –
7 pre-built templates
Exclusively e-commerce related features for the businesses
Multiple design variants for Header, footer and all the sections
Fully-responsive and beautiful layout
Excellent social media and analytics features
Save $200 & you will get a native mobile app for iOS/ Android to subscribe now
ALSO READ: Advanced Flat Rate Shipping Plugin Gets 5-Star Review from a Client
It has amazing backend capabilities, incorporated to make the site owner's work easy. It eliminates the need for hiring developers to do the customization task, as the theme is user-friendly. Emporos comes with required premium plugins, pre-installed on it.
DotStore focuses on providing the best user experience to its customers and delivering the top-notch quality products. The team caters to the needs of businesses, especially the e-commerce businesses (with another aim to bring all the businesses online) due to its specialization in WooCommerce.
What to Expect the Next?
When a brand performs excellent, it is obvious to expect more and more from them. In the case of DotStore, it already has a lot of plugins, themes, and HTML templates in the marketplace. Promoting the current products, improving their quality and launching the new ones are some of the priorities, Dots are looking forward to. Though reaching from $0 to $10,000 a month is a big achievement, but it's not the end of the story. You can expect 1 or 2 new products per month from DotStore.
DotStore also provides 24/7 Live chat support to its customers to keep them happy with the services, in case you need help.