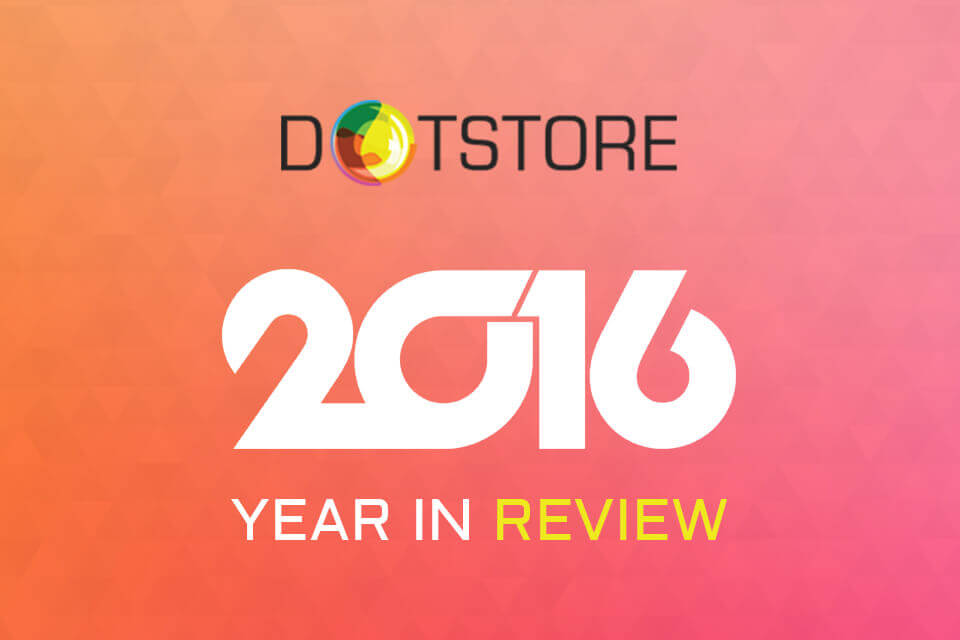 2016: Year in Review – DotStore
DotStore is an online store which sells premium and free WordPress/WooCommerce Plugins and HTML/WordPress Themes and Templates and has been an in-house brand of Multidots, a WordPress/WooCommerce Development Agency in Ahmedabad, India. This post is the reflections of our 9-month old journey.
As the year in review of Dotstore, we want to do a bit of retrospection, pat ourselves on the back for our achievements, acknowledge our mistakes & failures and focus on an even better 2017.
Our team has been contributing to the WordPress Community since August 2010. Our team of WordPress Developers have published 28 free WordPress/WooCommerce plugins till date which, collectively, have got more than 8000 downloads. —
In 2016, we decided to take a step further and launch premium plugins based on the needs of our customers and other website/online store owners. And, that is how the DotStore was born. 
Since we were newbies into selling premium plugins & themes, we thought CodeCanyon.net would be the perfect starting point for us to venture into this market. We, still, remember it took us over a month trying to figure out the guidelines and process laid down by CodeCanyon to launch a WordPress/WooCommerce Plugin. Since, then, it has been hell-of-a-ride in the good sense.
We are launching on an average one product every month. 
And, the credit for all this goes to our team of dedicated WordPress/WooCommerce Developers who work tirelessly to meet the deadlines.
Here's what we have learned on this 9-month long journey
1. The first step always seems to be the hardest, nevertheless take the plunge
When we were launching the Advance Menu Manager WordPress Plugin (the pro version) — our first ever paid plugin — on CodeCanyon, we were clueless about how to get submit it to the site, what the documentation will be like, is the plugin good enough so that people will buy it, is it user-friendly enough, etc. There were a lot of flaws in our process. We lacked in terms of co-ordination, nobody had an idea what the other person was doing, the testing team would suggest one thing whereas the development team would have a different opinion. All this is bound to happen and it should for it teaches you a lot of things. True, we made mistakes but we learned a hell from them. This brings us to the second point….
2. Have a process in place 
Taking a well-defined approach may seem like obvious but teams do struggle at this no matter how experienced they are. Plus, now, that we are experienced and have gone through what's the submission process is like, it makes a lot of things easier. Our developers have evolved a lot after launching 15+ products in the sense each of them also fulfils the role of a micro product manager.
People don't hesitate, now, to take the initiative and make things work. We are aware of what needs to be done first, second, third and so on….Your process might differ but it is up to you to figure out what works best for you and stick to it, no matter what. And, the process has allowed us to bring down the launch time from 3–4 months to under a month. We have even launched more than 2 products in a month and they are doing reasonably well given the circumstances under which we operate.
3. Don't ignore UI/UX 
During the initial periods, we were focused on the faster rolling out of products. We were inclined on making a product more usable than offering a good experience. Gradually, we realized, it also makes sense to invest time and efforts in UI and UX. 
4. Have a knowledge base in place
Your customers don't know it all, neither do you. Have a knowledge base in place. Try and create content that revolves around answering those questions. Remember, it can impact your conversions greatly if you focus on this. Here's what we have set up – Dostore knowledgebase.
Having a good knowledge base in place is said to increase your sales by 70%.
5. Take your users' feedback seriously, engage with them
When you launch your plugin, people will have queries about specific aspects, scenarios, and features. You and your team have to decide on what feature to include in your next release. The point is, you should closely monitor those comments and try forming patterns if possible. Have a dedicated person in place to immediately respond to those comments.
Try and integrate live chat support systems like Olark into your website so that you can talk to your prospects in real-time. When you optimize the live chat, you can convert as many as 25 people out of 100 vis-a-vis just 2 people out of 100. Read this Quora thread for further insights.
6. The team is everything
Success never comes alone. It is backed by people. And, it is a real challenge to put like-minded people on one team and get the best out of them. Luckily, for us, we have been able to build a team that shares our vision and passion for technology and making things happen. We focused on recruiting the right members to our core development team even if it meant going slow on product launches. Remember, you are in for the long run here.
7. Accept the fact that your product has and will have flaws
No matter how perfect your testing process is, the flaws aren't going anywhere. New ones can keep popping up because sooner or later there will be a prospect who will come up with something new. The idea is to acknowledge and accept it, stop playing the blame game and focus on solving it. Inclining towards the problem will only land you in troubled waters. Stay away from it. Accept it, learn from it and move on.
8. Getting traction for your product takes time (if you do it organically)
Sales aren't going to happen magically. Clicking into the analytics account to see that conversion happening is not going to help. Pick up your **s and start focusing on organic growth because that will stay. A full-fledged, well-thought strategy is required for this. You can't just haphazardly promoting your plugins and expect thousand dollar sales. It has never happened like that and will never be.
Here are some things you can try –
See where your audience is — they can be on forums like Quora and Reddit. Try posting helpful, valuable content instead of shamelessly promoting it.
Identify channels of marketing and start being present over there. It even means answering questions on communities without the expectation of getting a sale.
Start a blog (This is efforts-oriented and pays off only if you do the right things at the right time in the right proportion). Send your posts via newsletters.
Run campaigns/giveaways during holidays.
Package your best products as one and start selling bundles but also offer the option to buy individual ones. You have to keep testing to know what works for you.
9. Don't build plugins just for the sake of it
When you are thinking of building a plugin you need to think about it in terms of future WP releases. Let's say the next WP/WooCommerce version is going to have the X feature, it makes no sense in investing in building a plugin for that because it is anyways going to be dead in the coming days because it will be a default feature and nobody will pay you for that if you have a plugin.
Analyze the existing plugins. See what features these are offering. Your idea need not be original because there is a plugin for every need. You need to improvise it and offer a better product that solves X problem, Y problem and so on.
Never build plugins because you feel the market is going to boom and it's cool to build products. Find a problem and see how you can fix it.
10. Marketing and promotions can be a pain in the **s but there is a way out
We don't mind accepting the fact that we have struggled terribly with marketing and promotions for our products. The thing is with plugins if you want to get featured on third party sites, it either has to be a sponsored post or your plugin has to be exceptionally awesome so that bloggers approach you to write a free review of your plugin.
Sadly, this does not happen most of the times. We tested going for a sponsored post and got 0 sales from it. It just spread the word about our plugin and that's it.
What we recommend is creating truly valuable content that brings in organic traffic to your site and it is not compulsory to do paid marketing for plugins. You can, equally, make your products thrive with zero marketing budget as well. But, you will have to invest time and efforts of your time into those activities.
One of the things we have struggled with is that initially, your website is going to be low traffic. Ours is catching up but still falls in the same category.
Here's a nice post from Talia Wolf of conversioner.com about how to optimize low traffic websites — (BTW, we are going to implement this for our site in 2017)
A Step-by-Step Guide to Optimizing a Low Traffic Site, Without AB Testing
So, what can you do –
Have a content marketing strategy in place
Have an editorial calendar and stick to it religiously
Identify what type of audience you want to target, see where they are going, what type of content they like to read and accordingly prepare different content assets like short posts, long form articles, e-books, infographics, case studies, videos, YouTube channels etc.
Keep doing this religiously for say half a year. Then, maybe try getting in touch with top ranked blogs, influencers etc. because until you have a good foundation what are you going to show them, pitch them, they need to be convinced — there's meat in your stuff.
Put social media on auto-pilot. There are plenty of tools out there which help you do this.
11. Understand, you will have to refund money in some cases and that's okay….
Once in a while, you will have a customer coming back to you and asking for a refund. Don't panic in such situations. Its completely normal. Understand what he/she is trying to say and refund the amount if you feel its a genuine case. People make mistakes and that's fine. Don't bang your head.
Making a refund does not mean you have a bad/faulty product.
It's just that your product is not meant for that customer. Dead Simple!
All our themes and plugins have an average rating of 4 stars on CodeCanyon…
It's a tendency for some people to remark — Oh! You build plugins! That must be damn easy! 
Well, what can we say?
No — it's certainly not easy. Building extensions, plugins, and themes are just like building a product — even if it's a micro one. There's a lot that goes into conceptualizing, planning, building, testing and launching a plugin. Just like a product, you have to ensure there's a perfect balance between aesthetics and usability. And, not to mention the code quality.
Whenever we build plugins — (whether for WordPress or WooCommerce) our number one focus is — to meet the needs of end users. We brainstorm about what problems owners are facing and things which frustrate them when it comes to managing their website, blog or an online store. We think about what is eating away their time.
It's a whole, meticulous approach/process that allows us to get an average 4-star rating from our audience and it's no child's play.
Also, an important part of getting four-star ratings on CodeCanyon goes into providing an unbeatable Customer Support. You would not want your purchasers to keep waiting for answers on comment boxes. You gotta go out of the way to help and see they face no problems in using your products, even it means waking up at 2 am and answering their queries.
Hitting the 7k subscriber mark but there's more work to do….
We have a pretty decent subscriber base of around 7000 people who read our blog on a daily basis. Our team sends them weekly email newsletters of what's brewing up at the blog. This is something we are struggling with right now but we are making sincere efforts to get the ducks in a row for this especially.
Our idea is to publish more quality content that helps and adds value for our subscribers who essentially are developers, designers, and even site/store owners. We don't mind accepting the fact that our analytics, right now, are not showing good numbers but we fixing these numbers is high on our agenda for the New Year. Sales from the website are low since most sales happen from ThemeForest and CodeCanyon.
Over 250 satisfied customers who have purchased our products and the number is growing….
Our top performer has been the Advance flat rate shipping plugin for WooCommerce which has been selling like hot cakes since it was launched.
The other plugins are gradually picking up. When it comes to themes the Appify landing page template has been doing some good business for us.
What are customers saying about our products?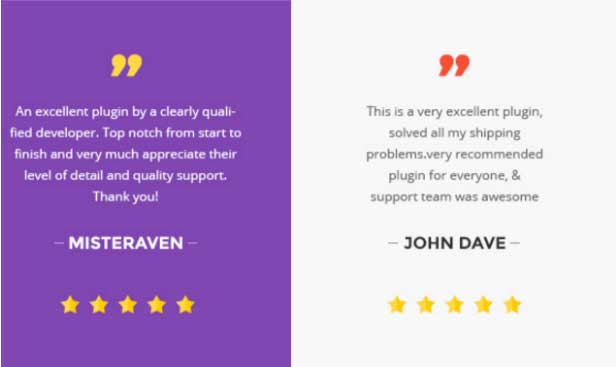 And, finally our focus for 2017
1. Improve the website from every angle
We are guilty of not having a website that's up-to-the-mark. A lot of things can be improved here: right from a user experience to content and its architecture. We also need to focus on writing content that's more people friendly and more SEO friendly too. We have to stop our website from leaking money at every step.
2. Have optimized funnels in place
Right now, we don't have step-by-step funnels set up for the website. Our plans are to create and optimize buyer personas in place. And, we want to do that seriously because it makes hell of a difference. It will help us optimize the experience, sales, revenues, and conversions.
3. Have a targeted content marketing strategy
We need to start-off the New Year with writing 10x content (a term coined by Rand Fishkin). Good content does not break the ice now. What we need is a strategy + content which will help us reach more prospects by nailing their core needs and problems. We plan to achieve this by publishing more case studies and success stories-differences our products have made for website/store owners.
4. Deliver better customer support & service
Our existing customer support, no doubt, is way above par. But, we need to focus more on being proactive and deliver support that is beyond wow.
5. Understand our customers better
We need and want to understand our audience better, we want to ask them what is making them purchase our products and what is turning them off. What is it that we can do to make them buy our plugins and how we can improve our existing ones.
6. Building better products
Lastly, we want to continue our focus on building quality plugins and themes that make lives easier for people and allow them to focus on their core business aspects. Whether it is UX, back-end features or code quality, we want to up our game in every aspect.
2017, we are ready to rock!
Happy holidays and Happy New Year guys! Feel free to chime in your comments about the lessons you learnt in 2016 and the growth plans for 2017. We want to hear from you!