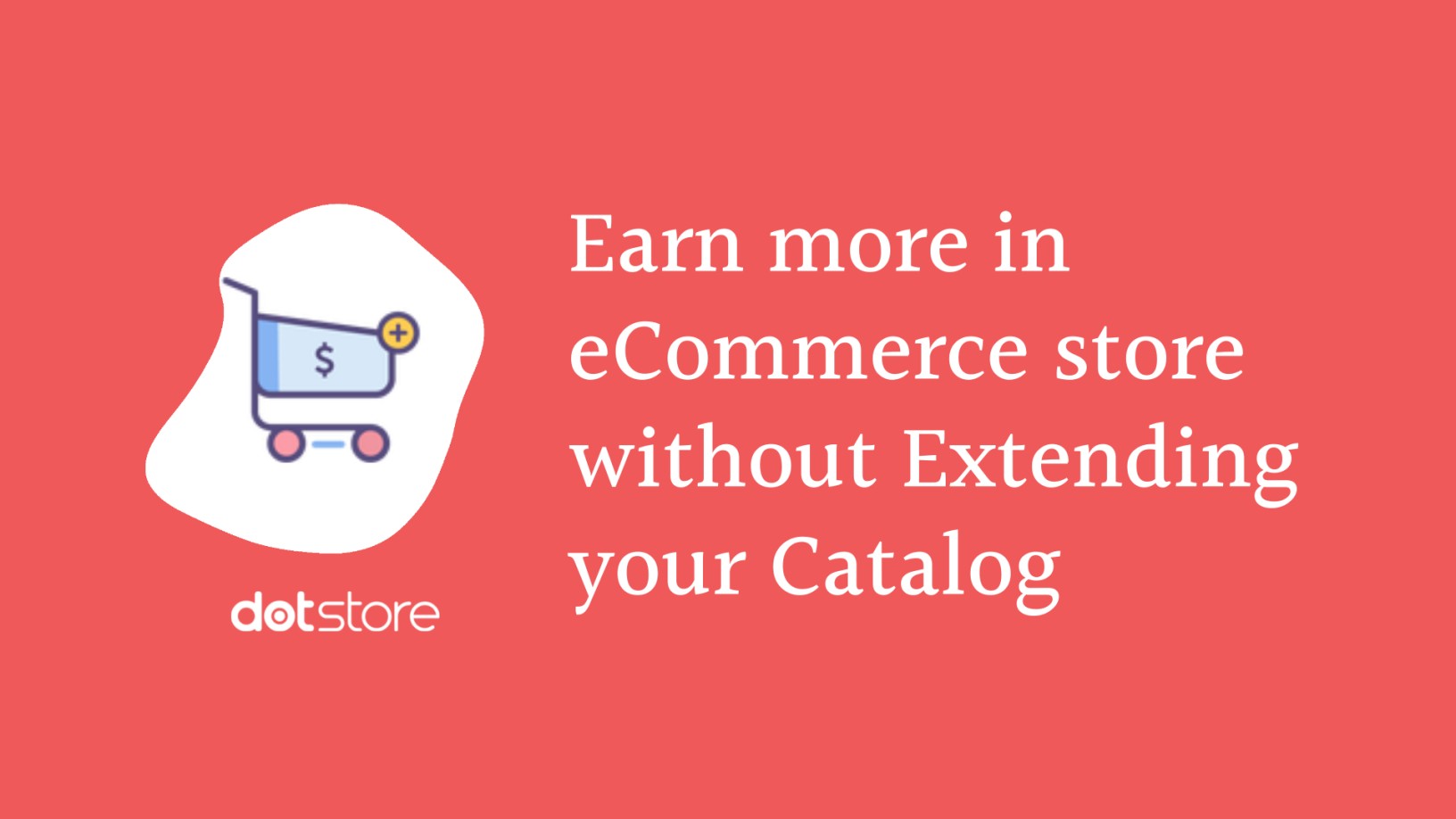 Earn Extra Income from Online Shop without Extending your Product Line [Step-by-Step Guide]
Digitization of retail businesses is at boom after the outburst of COVID. With more and more customers willing to buy online, online stores are also trying to go online and sell as much as they can.
If you own an online store and have a few products listed in it, you might also be thinking to add more products that will increase your revenue. But remember, such an act will require a good amount of money before it could start giving you returns.
Extending your product line will need more human resources, more vendors to deal with, more support assistants to solve customer queries, and a lot of your time. Adding pictures in your store, creating lengthy descriptions to lure customers and additional WooCommerce functionalities will also be needed.
Don't want to invest a lot, but still earn doubled up or even more revenue?
There surely are ways. Read ahead.
Top Ways to Earn Extra in a WooCommerce Store
Here are the best methods to make extra money from your online store without going through the hassles of adding a product line and investing a lot in your WooCommerce store:
Optimize your checkout process
A complex checkout process with lots of details to be filled in and multiple unnecessary components can distract or repulse your buyer. This could be the reason behind more than 50% of cart abandonment your store encounters on a daily basis. So, instead of updating your product line, optimize your checkout process carefully.
Your product description to checkout pages should load fast, have every needed information arranged carefully, and have no extra components.
For each fee you are applying to your customers' carts, there should be a clear explanation.
There could be third-party fees, service charges, and extra costs of delivering a good to your customer that you might be paying extra. Don't do that anymore. Use the Extra Fees Plugin to transparently charge additional costs from your buyers.
Using this plugin, you can charge money for fast deliveries, payment gateways, location, extra services, and other such legit costly causes easily.
To learn how to use this plugin, refer to the how-to guide that makes the last section of this blog post.
Bundle goods for efficient upselling
Instead of selling each product separately only, play smart.
Enable your WooCommerce store to have product bundles. For example, with school shoes, you can bundle white socks. Many students and people might need to buy socks alongside shoes. By reminding them about the same, you can sell more and earn more.
Have an amazing support team
A good support team can increase sales, and more importantly, reduce product returns. Considering the high cost that you will save through decreased product returns and boosted sales, your support team can actually earn you a good amount of money while being very cost-efficient in comparison to product line expansion.
As per a survey by Global Web Index, Free shipping is the sole shipping of online means of shopping for more than 53% of the people globally. So, whenever you think it is feasible, give the free shipping facility.
Special Tip: Read this article to learn how you can make free shipping profitable for your shop.
Step-by-Step Guide: How to Charge Extra Fees in your Online Store?
Till here, you learned the most practical ways to earn extra from your WooCommerce store without investing extra money or expanding your product line. Of all the methods we told, you might already have a plan to execute most of the ideas. So here, we will explain the most confusing one, i.e. how to charge extra fees in your online store:
1. Install a relevant plugin
There are very few plugins that let you charge WooCommerce extra fees and even fewer that are feature-rich in this regard. To help you out, we have chosen the best plugin for this purpose.
We are going to use the same plugin in this step-by-step guide.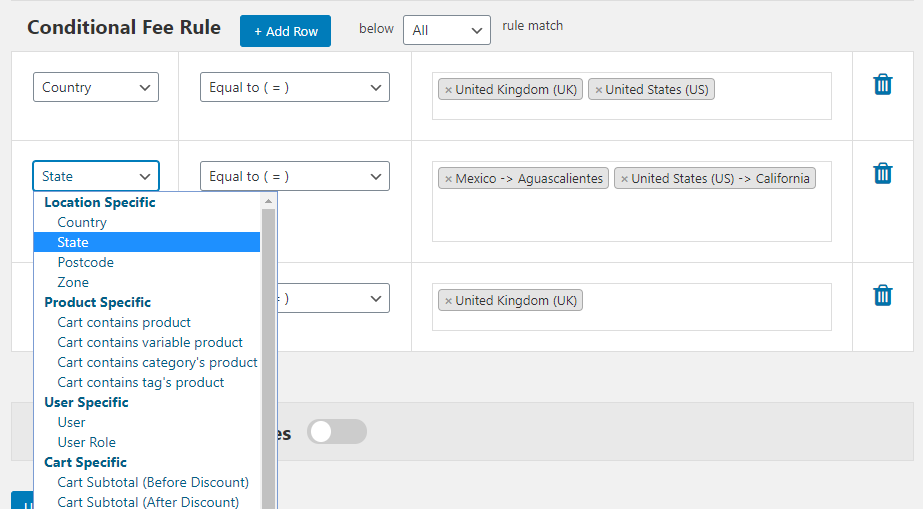 2. Learn how to use this plugin
Once installed, you will find this plugin in the side menu bar of your WordPress admin dashboard. Click on its name and you are ready to use the Extra Fees Plugin.
Now, you can create extra fees, edit the existing ones, import/export extra fees.
To create extra fees, click on the Add Product Fees button.
Afterward, fill in details like fee name, fee description, fee cost, fee type, and validity (dates) to create an extra fee method.
For this method, you can specify any condition (basic or advanced rules) to apply extra fees. For example, you can apply an extra fee when the product is 'television', considering its handling cost will be higher.
Similarly, you can add location, user role, payment gateway, shipping, cart condition, and other conditions-based extra fees in your WooCommerce store.
3. Think of your reason & apply Extra Fees
As you have learned how to apply extra fees in WooCommerce, this is the time to make a list of services or facilities, for which, customers will be willing to pay extra.
In our view, buyers are totally fine if you could deliver their ordered goods faster. So, you may create emergency delivery or 24-hours delivery shipping method(s) and apply an extra cost to them.
Similarly, buyers understand that you, as a merchant, do not control your payment gateway fully. There is mostly a cost per transaction for these payment gateways. That fee can be charged from buyers directly.
Keeping the above examples in mind, you can think of more reasons, conditions, and facilities that may fetch an extra income for you, that too – without making your customers feel like they are paying extra money.
Conclusion
In an online store, a store owner must first focus on optimizing its operations, providing good services to its buyers, and achieving sales goals for each of the products before thinking of expanding their store. This will save you from the heavy unplanned expenditure of business or product line expansion.