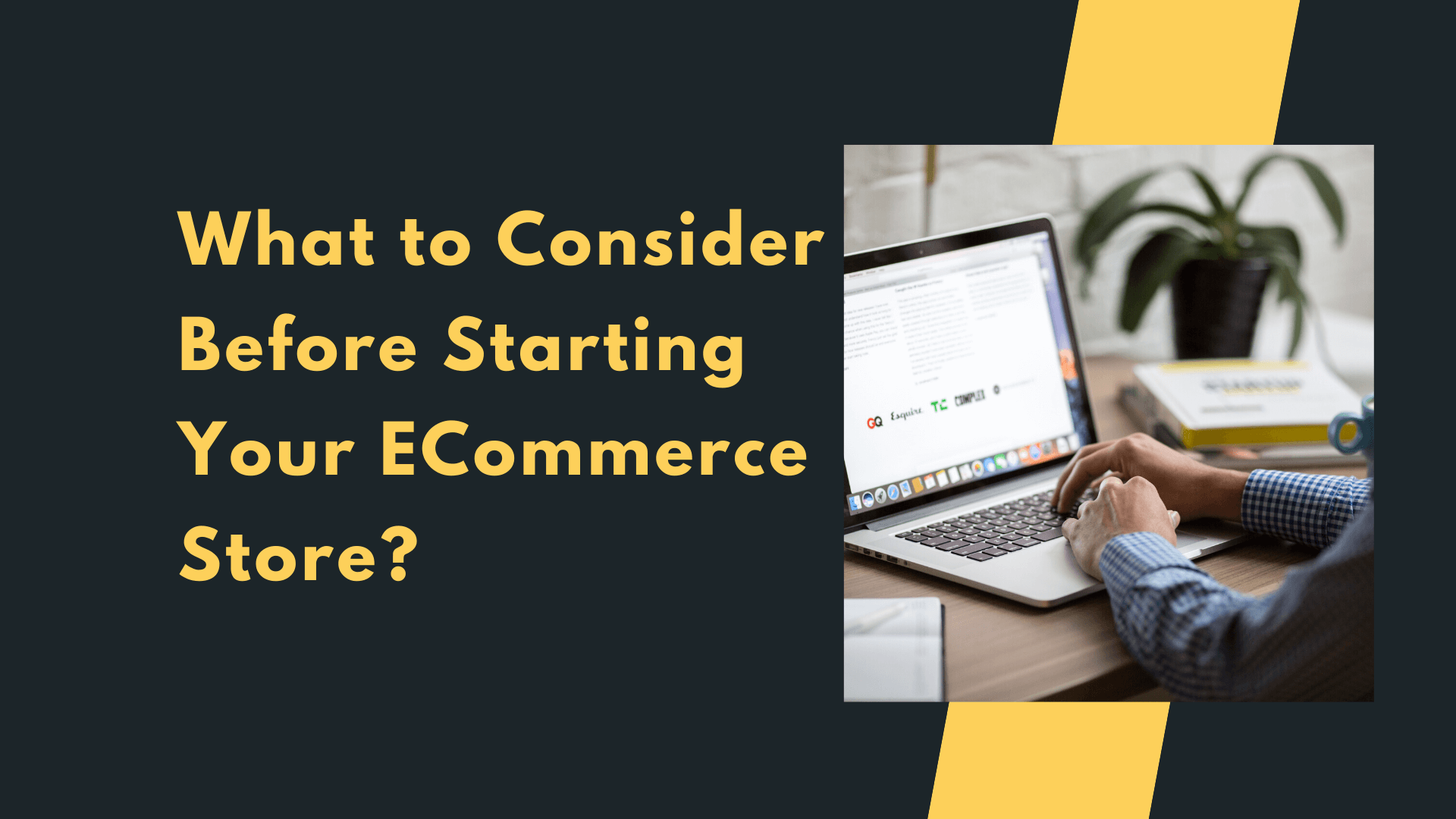 What to Consider Before Starting Your eCommerce Store?
Building an eCommerce store is a lot easier than building a brick and mortar store. With the latter, more investment is needed. Building costs, human resources, inventory, and other expenses are just some of the things you need to consider.
For an eCommerce store, you can get started as soon as you have your website up! However, there are also things to consider when starting an eCommerce store. Let's make sure your project starts smoothly by covering the essential things you should research.
The Main Things to Consider Before Starting an eCommerce Store
Keep in mind that, depending on the nature of your online store, there might be additional things you'll need to be aware of, so we'll be covering the absolute essentials.
The Basics – Hosting, Platform, and Domain Name
The obvious first step is finding a place to host your site. Will you be using WordPress together with WooCommerce? Maybe you're opting for PrestaShop? Make sure your choice of platform fits your needs, and that your hosting provider offers what you need to get the most out of your chosen platform. Here you should not only look at the resources provided but also judge your skill level. Will you need managed WordPress hosting with experts that will help you set up the site? Or are you building your store from scratch?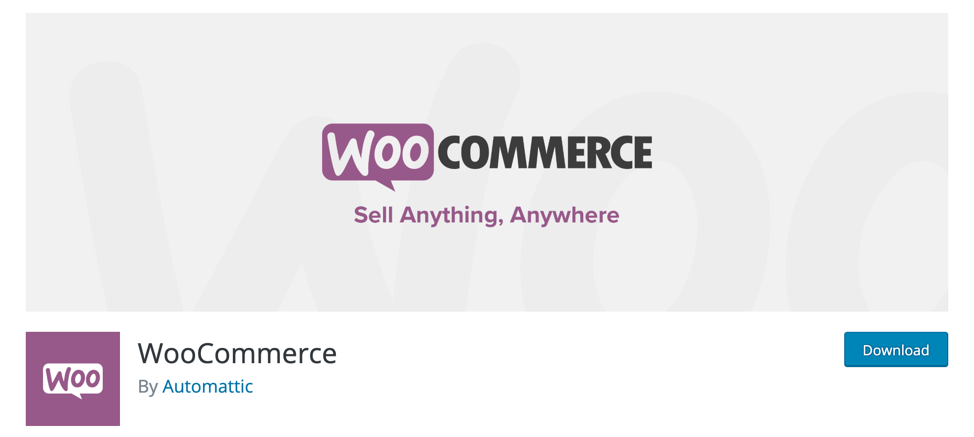 Once you choose your platform and hosting provider, you'll have to name your site and get a domain that represents it well. The best practice to follow is having the same domain name as your store name. When coming up with name ideas, consider asking friends or family for a second opinion, use name generators to help brainstorm ideas. Check out the 10 Best Blog Name Generators to give yourself an edge.
Once you've settled on a name for your eCommerce store, you're ready to buy a domain. Try and find one with a .com Top-Level Domain. Remember, getting a domain from your hosting provider will make management easier, as everything you'll need will be under the same control panel.
Target Market
As soon as you have decided which products to sell, find out who your target audience is. This is extremely crucial. You can't sell books to those who don't enjoy reading.
It will be a lot easier to decide what you will sell after you figure out who you're selling to. Consider what are the common issues they face, what they enjoy, and what you can offer to interest them. Considering your target market will also influence your marketing campaigns. Why market on LinkedIn if all of your customers are on Instagram.
The Product
Researching the market as to what products are making huge sales would be a good thing. However, it is also important to sell products that you are passionate about selling.
Do make sure that you select a niche when you sell products online. It's not advisable to just sell different products when you're just starting out. Always focus on a specific niche, as that will effectively narrow the audience you need to break into. This will help cut down on expenses and build the initial loyal following.
If you want to sell baby products, sell only baby products. You can think about expanding when you have already built a name for your eCommerce store.
Brainstorm and make a list of products that you would actually like to sell to your target audience. Then do comprehensive research. Find out whether you have a market for these products.
It's important to also write great product descriptions to entice a visitor to buy your offerings. Focus on the benefits of each product you are selling. Remember, it has to answer the question, "What's in it for me?"
Business Structure and Licenses
Are you going to be a sole proprietor or are you partnering with someone for your business? Or if this is a corporation, make sure you register your business to avoid future problems. Also, get all the business licenses completed before you operate the eCommerce store. You'll need to figure out if you're selling to a single country, or worldwide, and what taxes may apply.
The Right Vendors
If you are going to do dropshipping, make sure you choose reliable vendors. Do your research and find out which vendors can be trusted, are transparent, and offer appropriate delivery and price rates. You're trying to earn money for your own store, after all. Do the math and check if partnering with a certain vendor will still allow you to earn while keeping the price competitive enough to entice visitors.
Order Tracking/Shipping
Order tracking software will be essential for your business if you're selling physical products. Choose reliable software, or opt for a plugin or CMS that offers easy invoice and shipping information logging. The customers should be able to track the status of their orders, cancel or change them at appropriate times.
Ideally, you should choose a cost-effective solution, that has a low barrier for entry. For this, WooCommerce is a great option, as it has inbuilt shipping calculation tools and lets you log info easily.
Marketing/SEO
Building awareness for your product is another important factor to consider. You can't sell a product and not let anyone know about it. This is where digital marketing comes in.
Start with social media platforms that are relevant to your target audience. Build a following and engage with your audience on a regular basis. Create a content marketing plan for your business at the same time. Produce SEO friendly content that follows best practices. Effective content marketing will help you rank pages on relevant search queries on search engine result pages. This will help more people reach your site organically. While this method takes a while to pay off, it's definitely one of the essential techniques you should use.
Try to not put all your eggs in one basket. Diversify your marketing plans as well. And keep marketing your products! It's important to remind your target audience that you are helping them solve their problems. An effective way to market the products on your WooCommerce store is by providing free samples to your customers.
Customer Service
Depending on what you're selling, you might need to provide customer support. If you're selling a WordPress plugin, and a client is struggling to set it up, you need to have an easy way for them to reach out for help.
Alternatively, if there are any issues with shipping or an item that reaches the client damaged, make it as easy as possible for customers to contact you.
To make sure customers keep coming back, you need to create a pleasant experience. That involves quick and efficient problem solving when issues occur. Turn an unpleasant experience, into one that is nice and helpful. Consider using contact form plugins, or a live-chat client like Intercom on your site.

Conclusion
Like all other businesses, you will need to check out who your competitors are. What are they selling? How much are they selling their products for? Who is their target audience? These are only some of the things that you need to consider before starting your eCommerce store. Knowing these things can help you innovate your products and site, and enhance your strategies to help achieve a competitive advantage. We hope this article gets you off to a smooth start. Good luck!