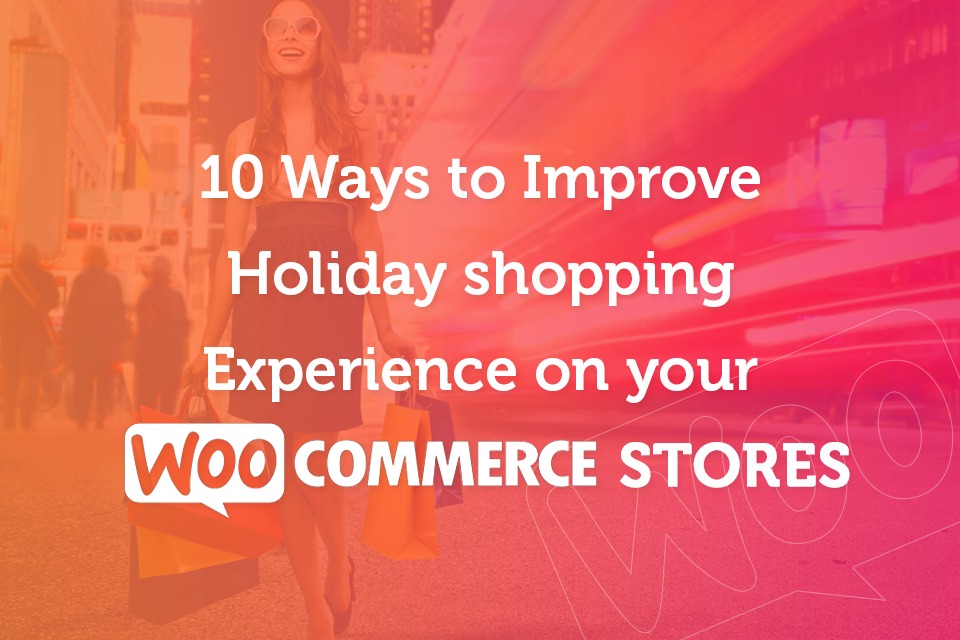 10 ways to improve holiday shopping experience on your Woocommerce stores
For e-commerce business, an upcoming holiday shopping experience season is like landing into a gold mine. Mine it right, and you can make real big bucks. Mine it wrong, and you can literally die under a devastated debris of pitiful destruction.
But how do you ensure you do it right? While there is just one factor you need to take care of – happy customers, we must remind you that there is a multitude of sub-factors to this one factor. Managing those subfactors fluently, given the kind of pressure that your site and your support people will face during the holiday season, is a mammoth task.
Not as much, if you have planned carefully in advance.
Here are 10 things that should be on your priority list, before the holiday season commences, and people start flocking on your store.
1. Chase out crashes
With the sudden surge in the number of people visiting websites for purchases during holidays, your store is definitely going to see a spike in traffic inflow. Is your hosting provider competent enough to help you through the extraordinary load? (Want to know that right away? Check out LoadStorm) Can you promise to keep away site-loading delays and crashes to your visitors without a second thought?
If the answer to these questions is no, it's recommended, do something about it right away. But before you even start thinking about that, scour through your past analytics.
Analytics would give you an idea of what kind of traffic you should be expecting during the holiday season, depending on what kind of traffic your website saw, the previous year. That knowledge will help you plan your bandwidth well in advance.
Alternatively, you can use Locust and LoadFocus to check whether your site is equipped with the load. These services allow to test your site by testing it with millions of artificial users.
If you site still gets down during the season, use the power of copy to reel in your customers. Here are some examples. You can even write an apology to visitors and provide them a hook to come back, like an additional discount for waiting.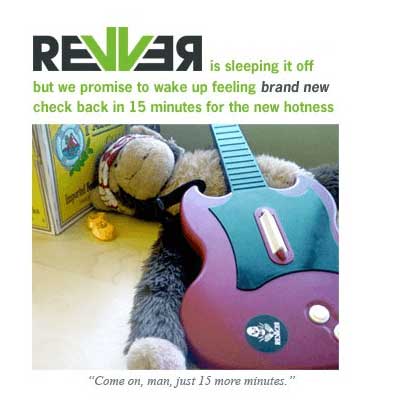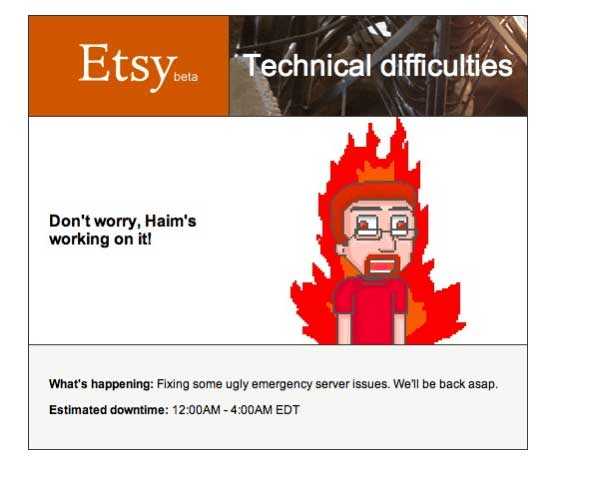 2. Remember those who love their mobiles
62% smartphone users make purchases through their mobile phones.
Take time to show your care for those 62% people. Psychology of people changes drastically when they change devices. A person shopping on mobile phones tends to be more sensitive towards loading delays and device specific glitches. It is important, as such to have a precise idea of how quick your store is performing, on smart phones and tablets.
A good way to do that is to use tools like GTmetrix. They are equipped to present you with a holistic idea about how your website is performing on mobile devices, where the gaps lie and what can be done about those gaps, and how quickly those gaps can be filled. Use Content Delivery Network for faster performing sites.
Go for a custom holiday page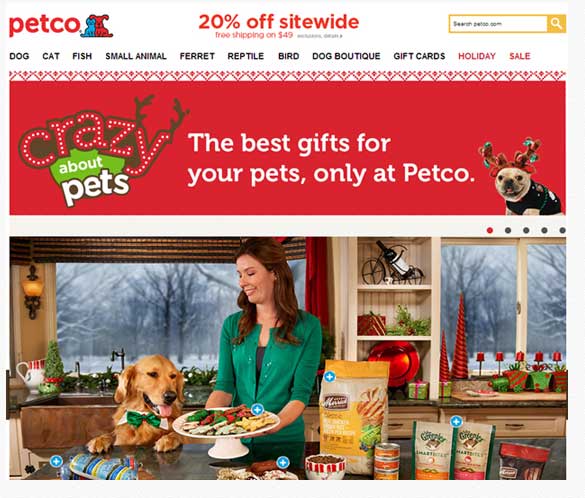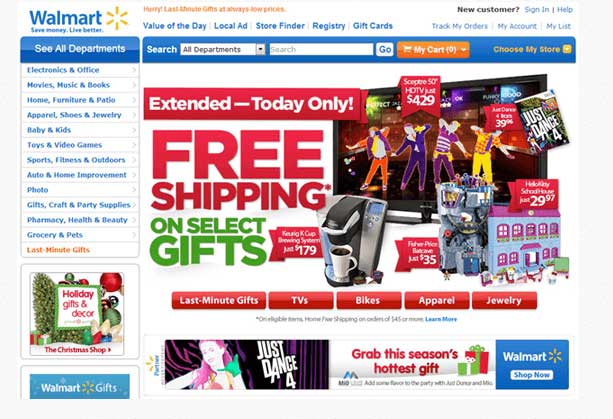 The holidays are your chance to push out season-specific products. Many e-store owners resort to giving discounts and offers during the holidays. Well, that is an extremely good thing to do! Discounts make people feel good about their bucks being saved.
Often forgotten things here are, 'what if one customer deletes an email that had a coupon code?' or, 'what if he just lost it and never told you?' Worse, 'what if someone gets frustrated and puts down a shabby review?'
One way out from all these nasty probabilities is to have a special holiday discounts page created. So there has to be a page, where all available discounts, along with their coupon codes are listed down. Any person, availing of any offer just has to visit the page and pick out the coupon code of his interest.
How will this be useful to you? It will increase your likeability among your customers.
3. A more thoughtful user flow
During regular days buyers have the time to surf through your products, choose one, read about it, compare it and then buy. Throughout that process, they don't mind clicking on a few more buttons or filling out larger forms.
Not during the holiday season! During these days, buyers are generally clear about what they want to purchase and have a rough idea about the efforts that they have to put for making those purchases.
Don't make it long for them. Cut the crap out, reduce the steps, shorten the forms, make it easy.
For example, products displayed on your banner images need to be accompanied by discount or offer information and have to be clickable. So when a buyer clicks on the banner, he is directly taken to the description of the product with a 'buy now' button, displayed somewhere really close. Take the user to the check-out page right from there and don't distract him with unnecessary forms or questions.
Keep it smooth.
A quick tip: Include a section named 'What's hot?' or 'Trending buys'. That will give your visitors quick access to what you want them to buy. Use a cool category banner management plugin to help yourself through with this.
ALSO READ:
WooCommerce Category Banners: Everything you need to know
4. Bundles of happiness

'All of it under one roof' works wonders. 'All of it in one box' works better wonders. Bundle it up.
Bundling products is tricky, considering that visitors have their own choices of pairing products up and making purchase decisions. But there are trends and moreover, a price is a pulling factor. Bundle up products that you think go well with each other, need to be pushed out and can be discounted on price.
Woocommerce allows you to do that very well with extensions like product bundle.
How are bundles helpful?
For one, they save a lot of buyers' time. Second, one bundle might trigger the want of another bundle. For example, a bundle of X-mas tree decorations can be a reminder to purchase the adjoining chocolate-muffin bundle.
Third, it promises a smoother sale. Discounts on bundles are more profitable that discounts on individual products. The availability everything tied up together erases off the desire to hunt for individual products. Even a small discount on top of that can be an awesome motivator.
5. The cart
It is not enough to have the facility to adding to cart only. Your shopping cart has to be easy to find, viewed and modified. People who shop for scattered products, generally keep adding those products to their carts, without caring to look back at what they have added.
What happens as such is, they end up adding the same product twice by mistake or add a product when they don't want to add it at all, just because they were in a hurry and lost track of their last product added.
Cart recognition is a thing, you should never forget as such. When you have that, your buyers have a complete information about what they are buying, right there, when they adding it to their cart.
A mini cart is another sweet option. It provides a complete information of a product when a buyer is adding it to his cart. Additionally, it allows for an easier checkout.
6. The right checkout experience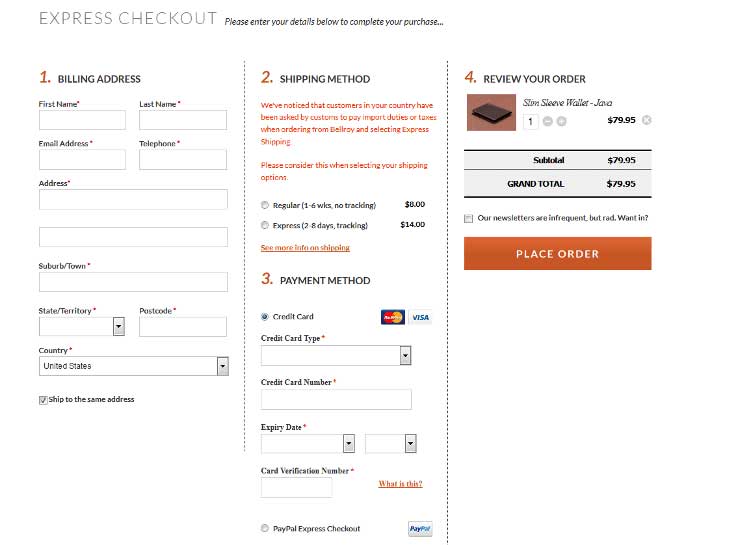 This is the most crucial stage of your buyer's life cycle on your website. A single glitch, a single hiccup, and you lose your customer even after he has a whole shopping cart filled up with the best-selling products.
It is also a place, where you can cross-sell a lot of stuff, induce impulse purchase, suggest discount coupons, present interesting messages and usher in a whole lot of customer loyalty in your visitor. There are some awesome plugins out there that help you automate your loyalty programs on your checkout page. E.g. You can use a plugin to send personalized coupons when they complete the purchase and share the page on social media.
Check-outs need to be feel secure. One important tip here, try to make it a 1-step checkout process. This reduces the time of purchase dormancy and gives a delightful experience to your buyers. Avoid asking for information out of your buyers here, or they might get turned off and leave the page right there.
The prominence of button texts is important on checkout pages. Your visitor must know where he has to click next to complete a purchase.
7. Shipping and tracking

Holidays mean bulk purchases. People tend to buy stuff for the whole family. Shipping rates and shipping patterns, as such are important factors to consider. Demographic availability of shipping for particular products must be mentioned clearly right there on a product's description space.
Use shipping rates wisely. Flat rate shipping and equal shipping rates for all products, individually, is not a viable option when there is such a lot of purchase happening. There are plugins available in WooCommerce for such purposes. Use them to your store's benefit.
Do not forget the facility to track orders. It is important for the buyer to know, where his package is, at any point in time. Integrate tracking tools in your website to facilitate accurate product tracking.
Give variety as far as payment options are considered.
ALSO READ:
Introducing New Conditional Shipping Rules in WooCommerce Advanced Shipping Plugin 2.0
8. Post purchase thank you emails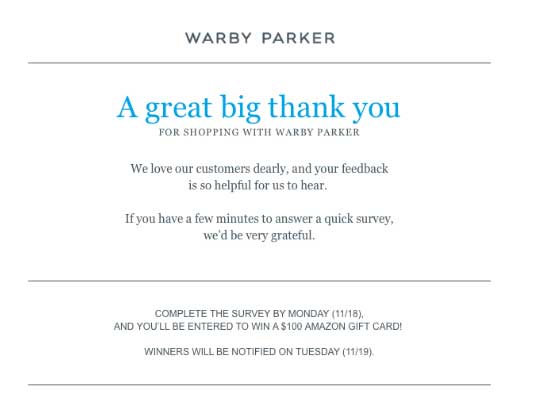 Take time to show your love and gratitude for your customers. A simple thank you message is bad for a great holiday season. Tail it up with a coupon that your customer can avail on his next purchase. Or better yet, run an entire referral program.
Thank you emails have to show thankfulness. Personalize them as much as you can.
Learn more here.
9. Return, refunds, and reviews
Display your return policies clearly. A hidden policy just angers buyers and frustrates them to an extent, when they start talking ill about you on their social networks. That is the last thing you want to happen to yourself. Mention clearly, in how many working days will a return be possible and in what condition the product will be accepted back.
Refunds need to be quick. No one has the time to wait for ten days, to see an amount reflect in their accounts. Try and make in it a matter of hours, rather than extending it for days. Use notifications to inform your buyers, when a refund has been made. In case there is a perceived delay, inform them of the cause and apologize for the inconvenience.
Use your support guys well here. A soothing human voice can go to a large extent in calming down an agitated mind.
Put people to work, to track reviews properly. Do not delete bad reviews. Instead, make them an opportunity to get in touch with your customers. Ask them what the turn off was and try to make it work for them. If that does not work, try and make up for the damage, and talk about it in reply to their reviews.
10. Final words
Right from taking care to what you communicate and how you communicate including the way you represent your promotions and offers, a lot of things need to be taken care of while offering a solid holiday shopping experience to your customers. Nail the above-discussed points and you should be through!
Learn More: