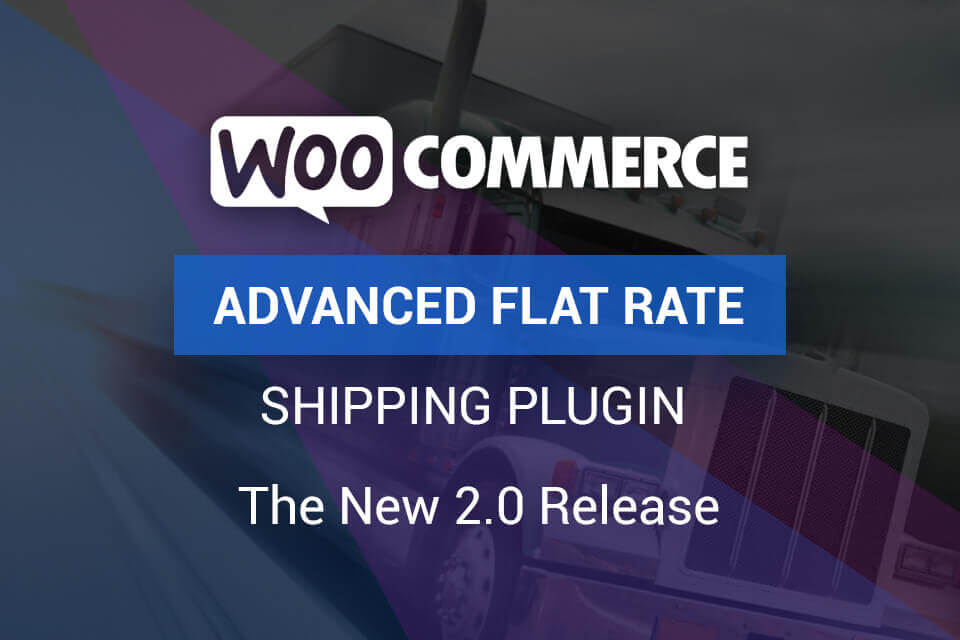 Introducing New Conditional Shipping Rules in WooCommerce Advanced Shipping Plugin 2.0
For those online merchants who want to have different flat rate shipping methods, the default feature offered by WooCommerce does not suffice. The WooCommerce Advance Flat Rate Shipping Plugin solves this problem by offering 12+ custom shipping options to suit various needs. One can have flat rate shipping methods according to countries, products, categories, product SKU, coupons, users, tags, order amount, quantity, weight etc.
These conditional configurations help merchants offer a better shipping rate that leads to a win-win situation for both customers and them.
With over 1000+ downloads on wordpress.org, this plugin was officially launched in April this year and based on user feedback and requests, we have now announced a new version for this plugin with extra features and functionalities.
So, here we go, this is what you get in the new release:
WooCommerce 2.6 Compatibility
The Zipping Zebra update was rolled out in June this year and we have made sure our plugin works seamlessly with the latest WooCommerce 2.6 version.
Flexibility to display different shipping when multiple methods are available
Let's say you sell men's sneakers and ship to different parts of the US. Depending on the quantity, region etc.
your shipping charges vary. Now, what the new feature allows you to do is give the liberty to your customers to choose the shipping rate (based on the configurations you have made).
Besides, if you don't want to go for this option, you can even have a conditional based shipping method depending on the highest or lowest charges.
For instance, a customer orders more than 3 sneakers, he automatically sees the lowest shipping charges. Or when someone orders only sneaker pair, he sees the highest shipping charges automatically applied. Plus, you can also have the highest shipping charges applied if you are selling to regions like Alaska, no matter the quantity order.
So, this brings us to the following options you will get to see in your admin
Allow customer to choose
Apply the highest charges
Apply the lowest charges
Apply all of these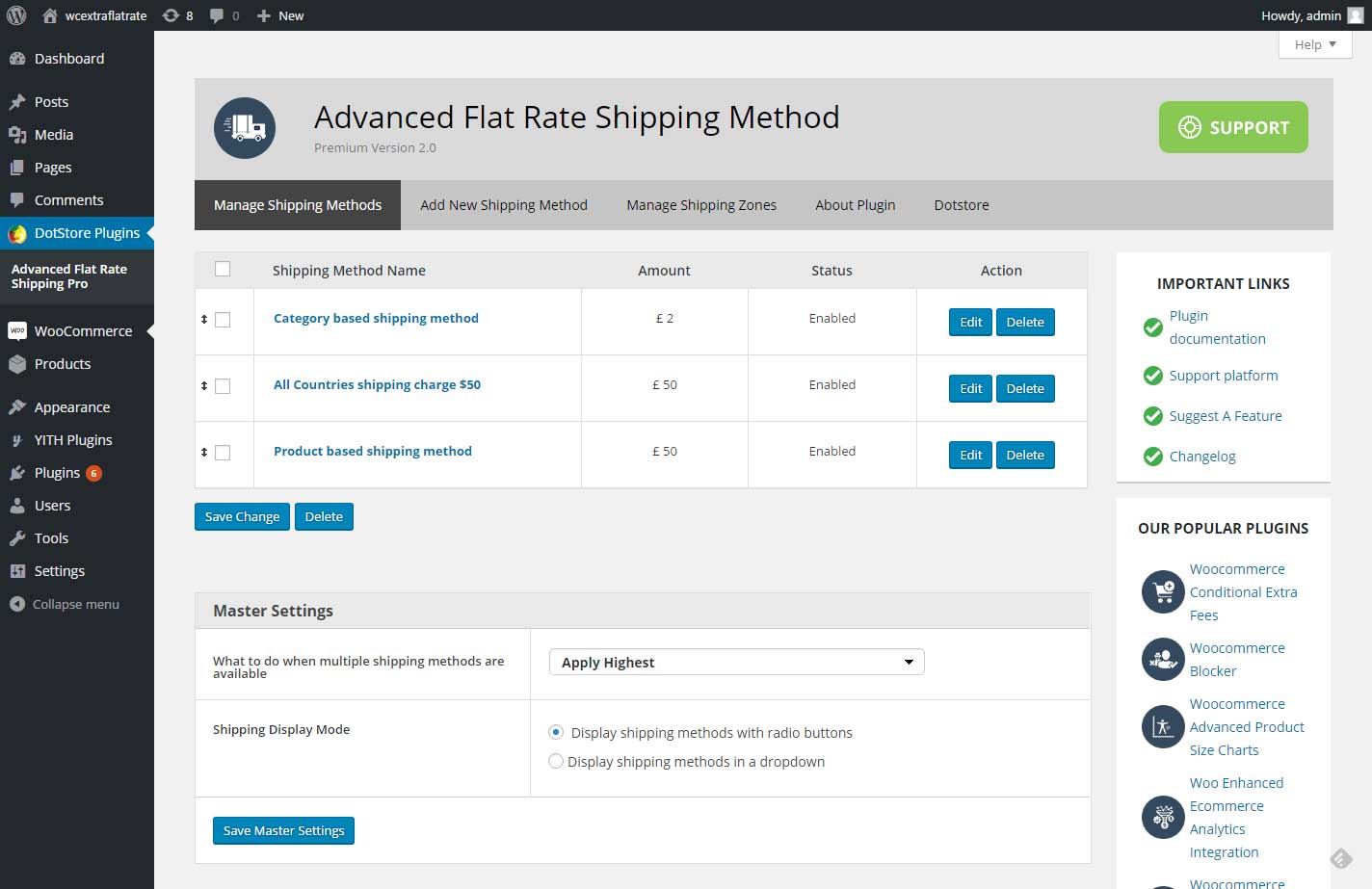 Estimated Delivery Date
Most of the times customers expect to see when their order will arrive. The new version now allows you to configure date settings which mean your customers can now see the estimated delivery date of their package.
Help improve conversion rate surely!
Date specific Shipping Method
There are times, when as an online merchant, you need to run campaigns for occasions like Black Friday or Christmas. Let's say you want to offer free shipping or discounts on such occasions. You go to the back-end, enter the start and end date for the same and name it, for instance, Christmas Special Shipping Method. The method will automatically run during those days and even ramp up conversion rates.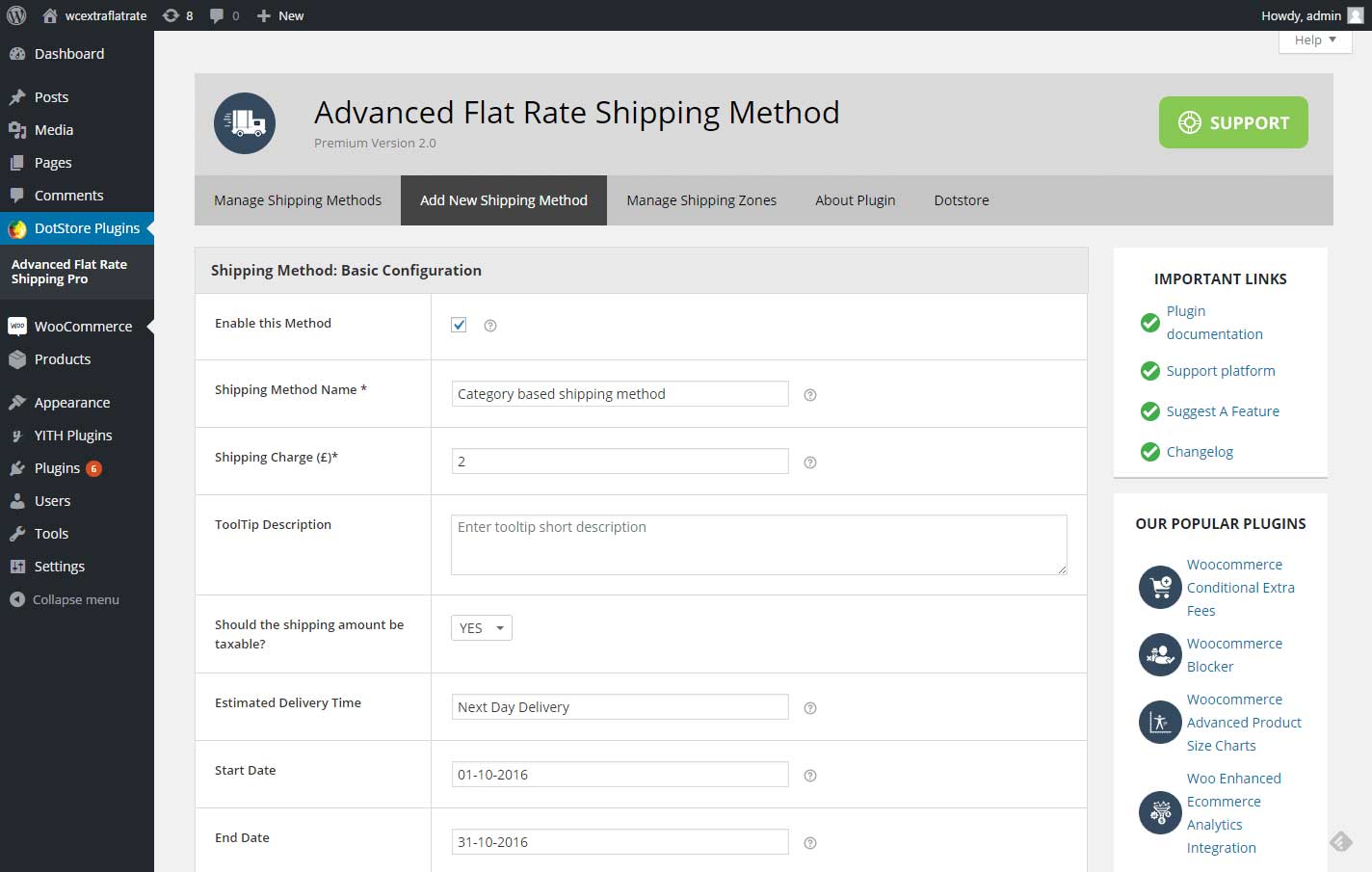 Advanced Flat Rate Shipping Plugin 2.0 Release has every feature to ease your shipping woes.
Check it out today!
Conditional configurations for order, weight, and amount based shipping
Let's say you sell posters and your customers buy in different bulk quantities. You apply shipping charges based on the following
Greater than
Less than
In-between
So, for example, you want to charge $15 for quantity less than 5 posters, $5 for quantity greater than 10 posters and $10 for posters ranging between 5 and 10, you can apply the specific rules using this plugin. The same goes when you sell items and levy shipping charges according to amount or weight.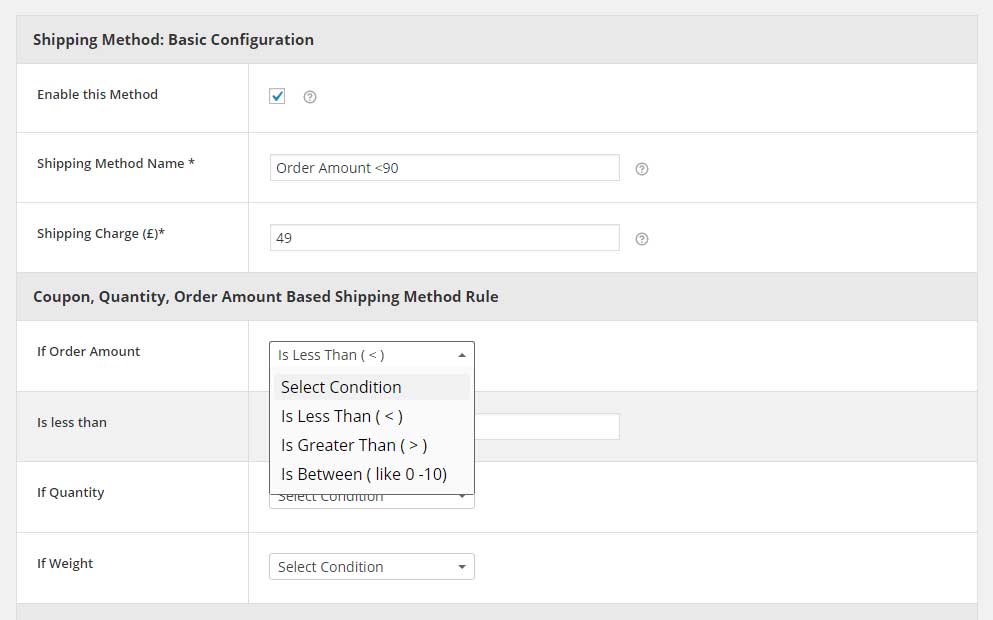 The Magic of In and Not In
There are instances when you want to apply a default shipping method to all products except for one or two. It becomes a hassle to do the necessary configurations in such a scenario. Not anymore.
The new release of Advance Flat Rate Shipping Plugin has a feature to meet such needs.
Let's say you want to apply a default shipping method, for e.g., free shipping to all products and categories in your store except books. For this product, you need to charge $100 as shipping fees.
What you can do is select the 'Not In' feature for the books category at the time of selecting a default shipping method.
See what customers are saying about this plugin