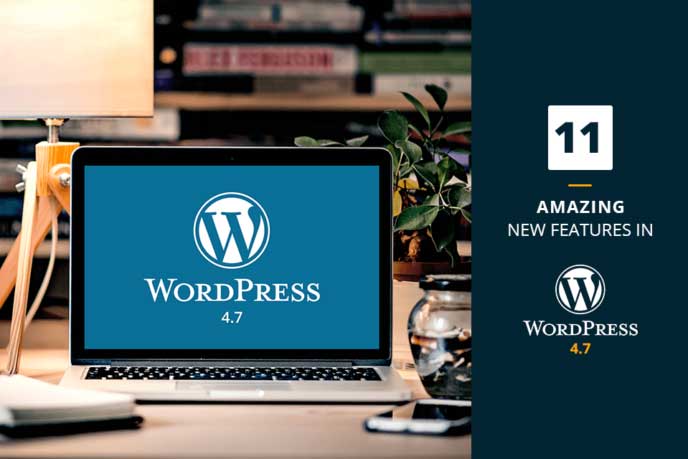 11 Amazing New Features in WordPress 4.7
WordPress will be officially releasing the 4.7 version on December 6th, 2016 and it's going to be packed with some amazing new features which promise to improve user experience, make themes more mobile ready and allow users to save time on managing stuff from back-end.
Here's what you can expect.
1. The Twenty Seventeen Theme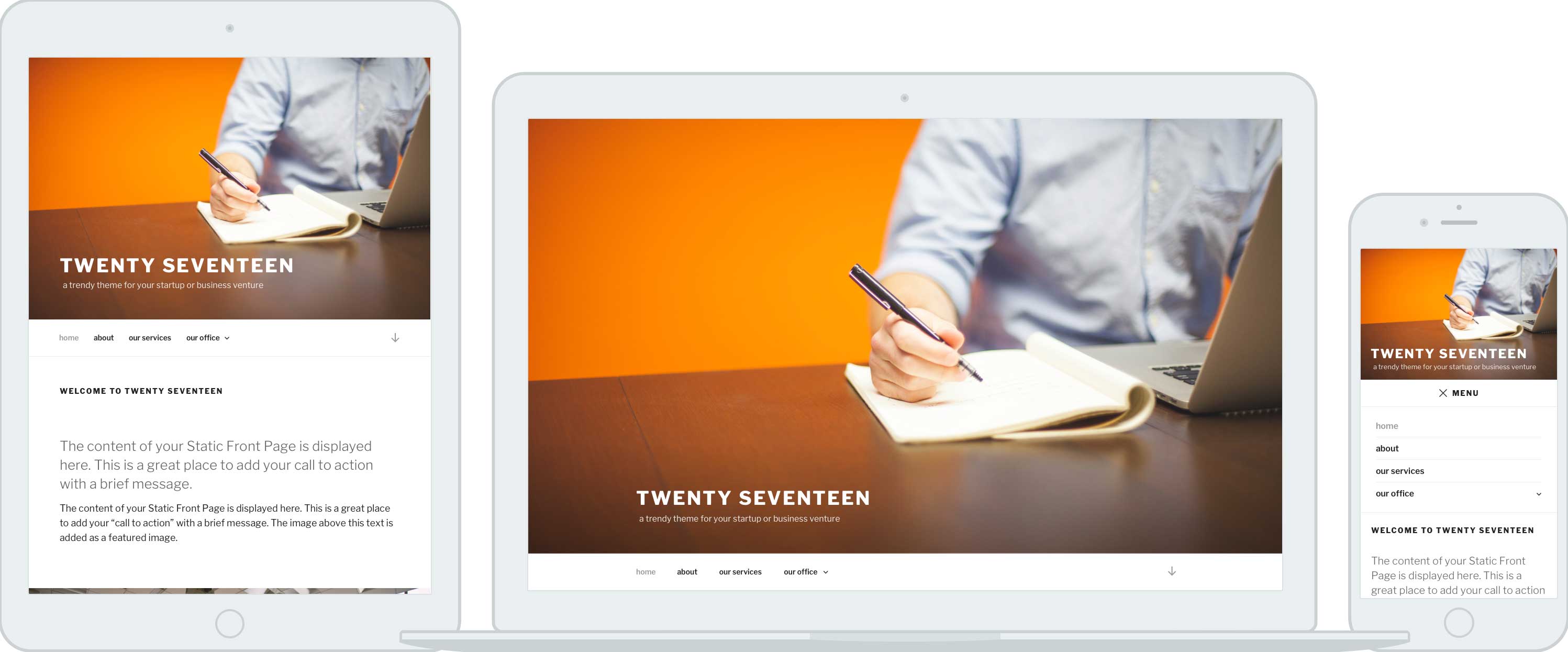 WordPress 4.7 will have Twenty Seventeen as a default theme which focuses towards delivering an exceptional experience to site visitors, has some nice typography and uses the mobile first design approach. You can even use it to launch your new blog this holiday season.
Mel Choyce is the guy behind this theme. You can read more about the new WordPress 4.7 Theme here – WordPress 4.7 to Ship with New Twenty Seventeen Default Theme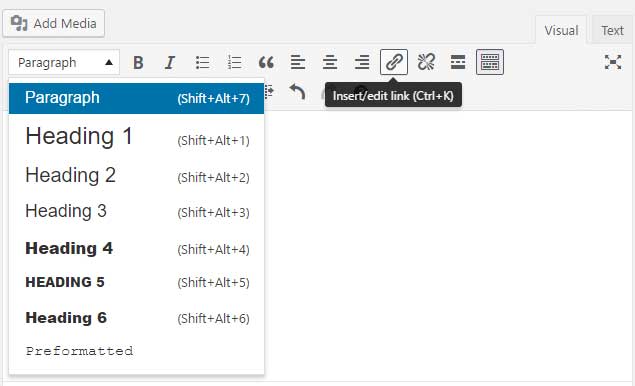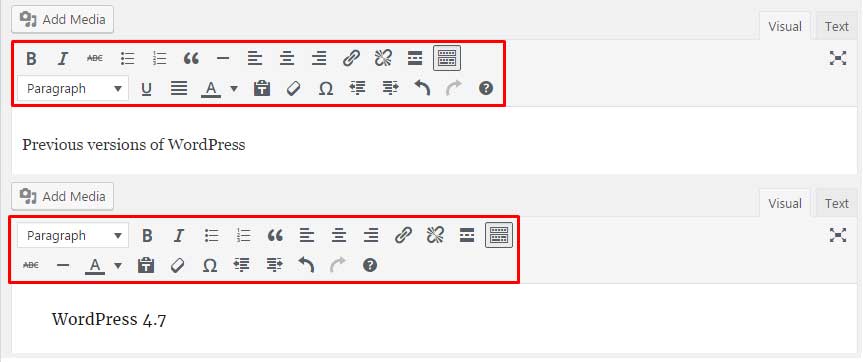 Whether you are a blogger or a site owner, most of us spend our time in the Post Editor area of WordPress. This will have little but impactful changes, allowing, you greater control.
Paragraph & heading selector menu is shifted to the top bar
Horizontal line buttons and strikethrough are moved to kitchen sink bar
Underline button has been done away with
View keyboard shortcuts in a drop down menus and tool tips.
3. Switch Languages from User Profile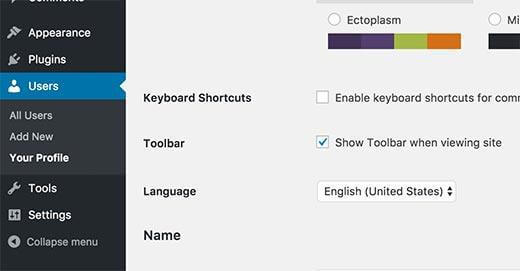 The admin area will now allow you to switch languages from the User Profile option. A drop down option appears if you have more than one languages installed.
4. Preview Option for Uploaded PDFs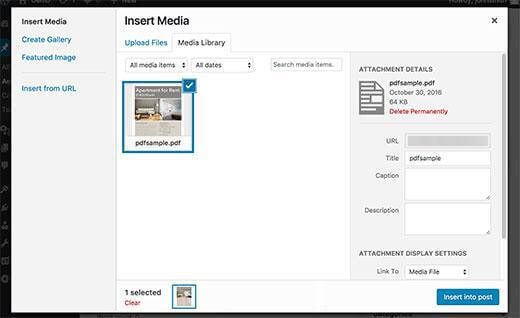 The earlier WordPress Versions did not allow you to have a thumbnail preview of PDF files you upload. Now, you can. View the first page of your PDF file in a thumbnail image. You will not have to look out for plugins to add thumbnail preview option.
5. Welcome the REST API

WordPress 4.7, will, officially introduce the REST API Endpoints solving many users' needs. Know more about it here https://core.trac.wordpress.org/ticket/38373
WP REST API is Merging of API endpoints for content types in WordPress. Establishment of a fully functional and extensible "Content API" that supports public and authenticated access with read and write setting options.
6. Add Your Own Bulk Actions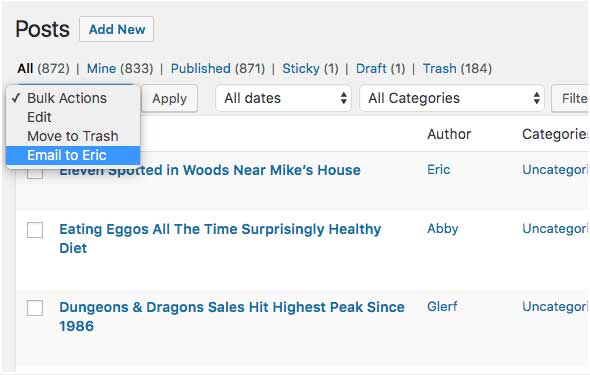 There are times, when as a developer, you need to create custom bulk actions into list tables on different admin screens. With the Custom Bulk Actions option, you can easily do this. Bulk actions are the dropdowns that let users perform actions such as activate or deactivate plugins in bulk, move multiple posts to the trash, and bulk delete media items.
ALSO READ:
WordPress in 2017: Gazing Through the Crystal Ball
7. Different Templates for Different Post Types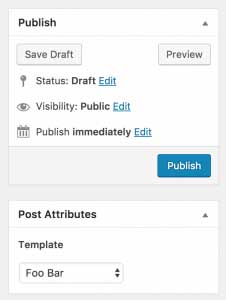 At times, we feel the need to have a specific template for a specific post type because it demands so. The new WordPress 4.7 solves this need of developers.
8 Custom CSS and Live Previews
Ever felt the need to add custom CSS to the theme you are previewing? Well, WordPress 4.7 brings this feature to you.  Users can now add custom CSS directly in the Theme Customizer and see a live preview on the site. What's the benefit? The CSS styling that you add directly via the customizer will not be lost when you update site in the future.
9. Add YouTube & Vimeo Videos in Headers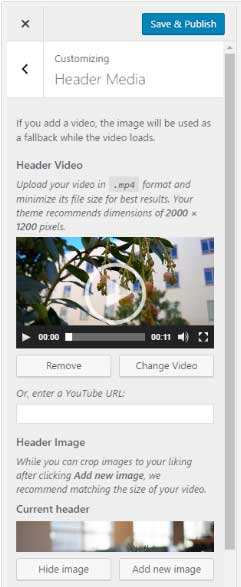 Up till now, you would require a premium WordPress theme or do heavy customizations to existing theme to add video headers. Not anymore? The default theme has support for video headers in mp4 format.
10. Navigation Menus and Social Media Links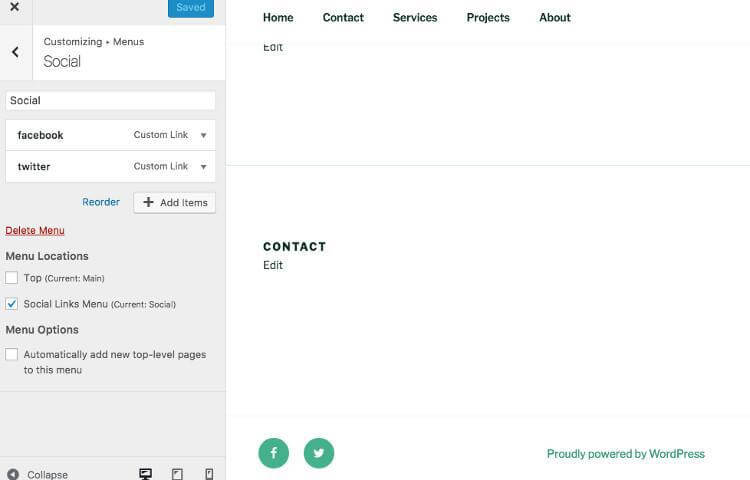 Create and configure main navigation menu directly within the Theme Customizer. Also, Add links to social media from the Theme Customizer's "Social Links Menu" section. Social links will appear as icons in the site's footer by default.
11. Customizer and Visual Editing

Use the "Pencil" icons to edit sections within the customize and see the changes in the live preview.
Note:
The Feature to Search, Install, and Preview Themes in the Customizer has been stalled
For a better searching and installing theme experience, the WordPress 4.7 was supposed to have a functionality that allowed users to search, preview, and install themes from within the Customizer.
However, after the beta launch, testers complained of a broken experience and hence the feature has been shifted to a future release since there is no time to improve it.