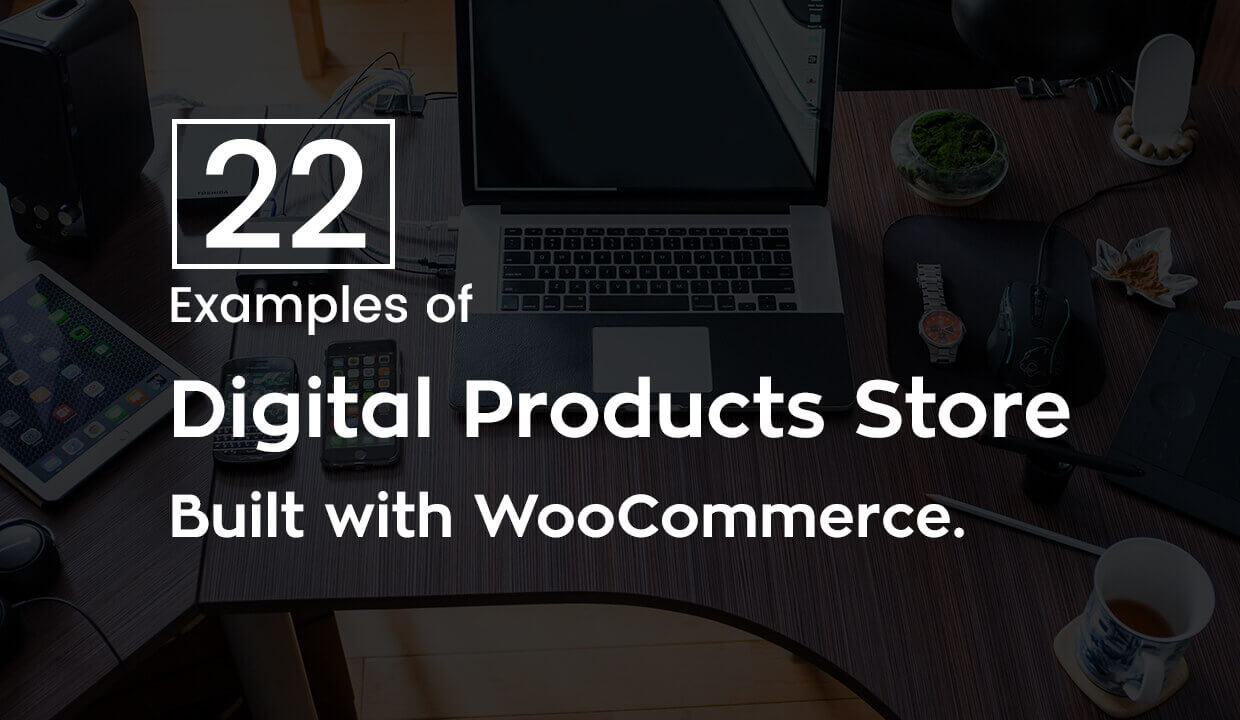 Selling Digital Products Online with WooCommerce: Learn from these 22 examples which did everything right
By 2016, WooCommerce had 13.8 million downloads and 1 million installations. Not just that, it powers 42% of eCommerce shops today and has been translated into more than 25 languages.
Surely, WooCommerce has become the go-to eCommerce solution for many entrepreneurs whether they need to sell physical products or digital downloadable goods or services.
What are digital downloads or digital goods/products?
eBooks
Software
Videos
Games
Courses
Membership/Subscriptions
Time
Tickets
Art & design products
3d scans
Fonts
Today, Digital Downloads is a billion dollar industry worldwide. With plenty of options available, one might get overwhelmed at choosing what's the best solution. Here's a worth reading post to know what your options are —
Selling Products Online: The Best Ways to Sell Digital Goods
How do you know WooCommerce is right to build your Digital Product Store?
If you are looking out to just sell e-books within your existing WordPress website, then WooCommerce might come across as a complicated solution for your business. Because…..
you will have to work with a complicated user interface wherein you will not be using most of the features.
Not that WooCommerce will be a wrong choice but you will be adding a lot of unnecessary code to your site, you will need to put in a lot of time for maintenance etc. which is not required. Hence, a big no for WooCommerce here.
In such scenarios, experts recommend using Easy Digital Downloads Plugin.
Ask yourself these questions?
What is my digital downloads store all about?
Am I planning to sell physical products along with it?
Do I need to customize my shop considering the product variations?
Will I need extensions to embed new functionalities?
What are my theme options and will it help achieve my goals?
Am I thinking of running a subscription/membership-based business?
Get inspired from these 22 businesses that sell health videos, music software, to coffee subscriptions. Let's dig in.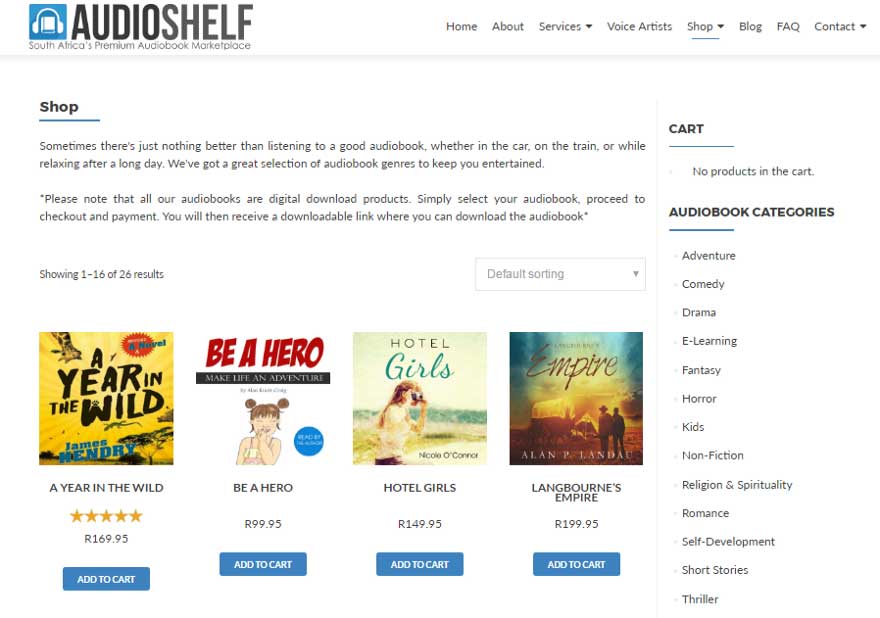 One of the leading Audio Production Companies in South Africa, AudioShelf specializes in concept, casting, recording, post-production, marketing & distribution of audio books.
Their aim is to let the writers create best-sellers while they do the job of bringing a book to life with an amazing voice.
To allow their audience to buy audiobooks seamlessly with South African Rand, AudioShelf decided to set up an online store that would give them complete control over customizing its features. And, what better option than WooCommerce.
With free extensions already available, they just had to integrate WooCommerce with their existing WordPress Theme and embed PayFast (which is available for free).
For instance, if they had thought of developing it with Easy Digital Downloads (which is also a free plugin), they would have needed to purchase $39 extension for integrating PayFast.