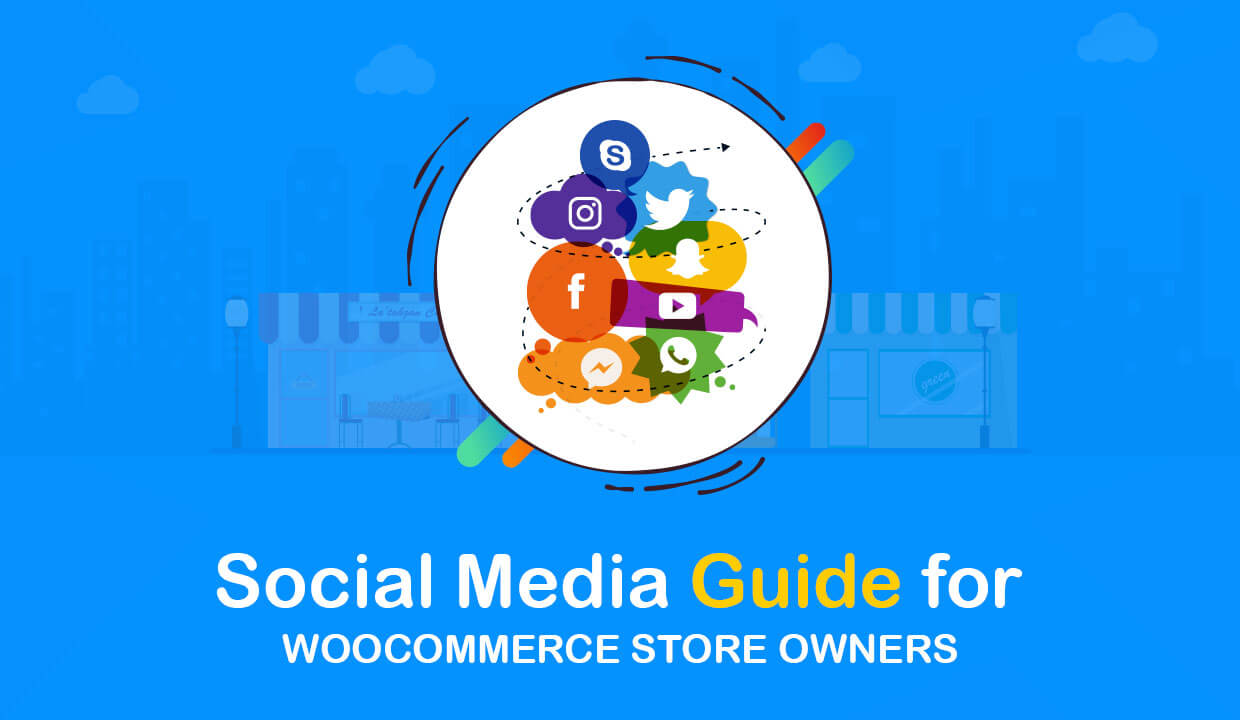 4 Social Media Guide for WooCommerce Store Owners
With changing time, social media has become a part of our lives. We cannot imagine a single moment without social media sharing, be it any platform. Research says an average person with an internet connection spends almost 70% of his time of a day in social media. So, if you are not using social media for your e-commerce business, you are ignoring an enormous number of potential customers out there everywhere. You don't want that, right?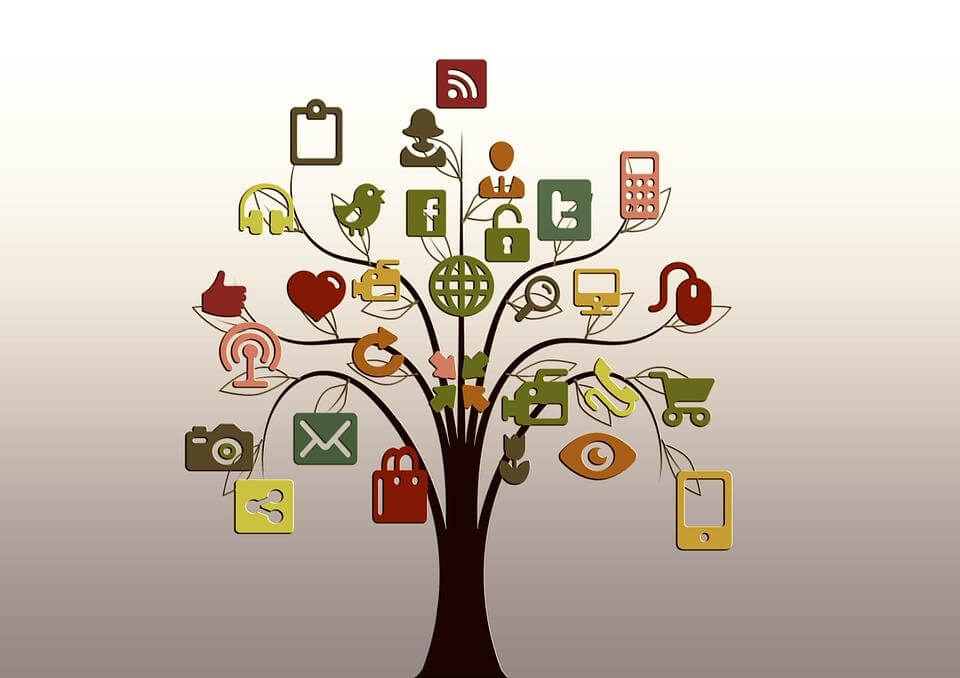 Gone are the days when businesses had to market through hardcore basics like print media, newspapers and paid ads. In this digital era, you can reach out to almost everyone through different channels of social media. Social media sharing works and increases exponentially. To create a brand, increase online presence, reach out to potential buyers and convert visitors into customers, e-commerce uses social media.
Why should a WooCommerce store use social media marketing?
The best looking and best performing WooCommerce stores are good to own. But when it comes to attracting clients continuously for business, it can be a daunting task to do for them too. The real struggle is to contact people, let them know about your business and stand out of the crowd in tough competition. Here come the social media.
Social media is an established network and one does not have to put extra efforts to gather everyone together. WooCommerce store owner gets all the potential visitors in a single platform.

A business owner can find and reach out to influencers in their niche. They even can get to know the products and services provided by their competitors, right in their inboxes every day.

Using an automation tool for sharing contents, ads, blogs about products or services can make the process even faster

Using good quality WooCommerce store social media plugins make the job more than half done.

Among the plugins, there are easy to use social media plugins which can be used to

share posts on social media chat platforms

,

social media discount coupons sharing

or even

listing of social media posts you have shared

. Exciting, isn't it?

You get to know your customer's preferences easily.
How to use social media for marketing of WooCommerce store?
It is sad that still, many WooCommerce store owners use their website as their marketing platform and not using social media actively. But the good news is the number is growing. Here comes the main question, 'how to use the social platform efficiently to grow your WooCommerce store?'
There are many platforms which people use for networking. Some of the very popular social media platforms are – Facebook, Google+, Twitter, Pinterest, Instagram, LinkedIn and chatting platforms like Whatsapp, Viber etc. We'll discuss ways to use these popular platforms to increase the conversion rate of your WooCommerce store right away:
Facebook
Facebook is the most popular medium to grow your customers organically. Facebook ads according to customer specific search engine keywords, showcase editor;s picks to your customer's Facebook page to bring the most out of your store, analysis and measure your ad's performance on facebook – all these can be done easily with Facebook plugins for WooCommerce store.
Facebook plugins are very easy to use and powerful to perform some difficult tasks You can list your catalog, merchandise your product, tag your sellers/resellers on pages and much more. There are some additional plugins like Mass Pages/Posts creator, which can be used to create posts in bulk using CSV (comma separated value) files. It can save time and share many similar posts at once reducing efforts of pages/posts creation in bulk.
You also can use some measurement of the page visits and keep track of the performance of your posts/pages. Plugins like Page Visit Counter can do the job perfectly.
Powerful content and awesome visuals are the keys to get success in your e-commerce business through Facebook. Therefore, make a strategy before installing and using WooCommerce plugins for Facebook and create some powerful tagline and influential post to share through awesome organic networking of Facebook and grow your business like never before.
Instagram
Another powerful and now ever-growing social media platform is Instagram. Nothing can be easier like an Instagram capture, adding an image filter and share to the world of showmanship. People use Instagram to promote their business as much as Facebook is used. According to a research, Instagram was used 15 times more than Facebook in 2016.
Instagram uses hashtags to reach out to groups and people of similar niche. The main benefit of Instagram is, it creates visual posts all over and uses images, videos etc as a medium. The audience specific tags make the posts relevant to the viewers and chances of being ignored is reduced dramatically.
There are Instagram plugins like WooCommerce Instagram Photos, which can make sharing easier for a WooCommerce store. Using this powerful plugin, product images on Instagram can be integrated to your product details page through relevant and specific hashtags which will bring visitors directly to the product details page in your store.
Instagram plugin for WooCommerce not only work for Instagram, but you can share the posts through other platforms like Facebook/Pinterest. Creation of delightful visual posts using Instagram and using plugins will automatically bring visitors to your WooCommerce store automatically.
Twitter
Twitter is the smartest and most business-oriented social media platform. Majority of entrepreneurs use this social medium to highlight and promote their business.
Twitter is powered and used for marketing to get following jobs done –
Extend business and e-commerce business by getting traffic

Through posts, you get relevant, connected and engaged community of followers

Share your blogs, articles, contents, success stories, white papers or journals through twitter

Most importantly use their own analytics to know how your business is performing.
Similarly, using WooCommerce plugins for Twitter, you can promote your WooCommerce store and sell products directly through Twitter hashtags. You can use multi-page/post creator plugin for twitter also to create bulk twits and save time and effort.
To get success marketing your WooCommerce store through twitter, you have to post quality contents and post often about your store, product or services. This will increase your presence online and will help to brand your products and store.
Pinterest
A unique concept socializing platform with a unique way of networking. Pinterest is quite different than other social platforms. Instead of generating a network of followers of people or business, it creates followers of your ideas. Pinterest works with ideas, share ideas through pins, create boards of pins which are visible and accessible to everyone and promote your contents through creative pins.
Unlike other social media platforms like Facebook and Twitter, Pinterest pins of your store can generate traffic to your business for weeks, or even months. Pins stay there for longer and visible through different search keywords.
For marketing WooCommerce stores, contents and visuals can be uploaded as pins which drag your site directly to the pin and attracts visitors who will search for similar ideas. The uniqueness of contents, products or ideas is the key to success on Pinterest. You can use woo commerce plugins like Advanced Post List to track your pins on Pinterest.
Whatsapp
Whatsapp is basically a messenger or chatting app, but it is currently being used for socializing. A powerful tool that it has become, Whatsapp can be used for sharing, promoting a business or even selling to the contacts. Groups can be created where mass upload of images or posts can be done to market your products.
For WooCommerce, plugins like Add Social Share Messager Buttons, it is easier to share your WooCommerce products or contents through WhatsApp easily.
Some tips and tricks to use social media for WooCommerce
Create accounts on all the relevant social media platforms.

Choose the right social media for your business

Create engaging and informational contents/pages/posts. Posts should be less promotional and more informative to build trust of the customers

Contents/visuals should be creative, catchy and unique.

Bulk posts should not be created regularly. It can irritate potential buyers.

Use plugins that are trustworthy and feature rich for your e-commerce store.

Research well on customer's choices and provide good customer service

Use social media paid ads to boost your post sharing

Last, but not the least, do not miss to add social media sharing buttons on your contents/products page.
Conclusion
Social media is a powerful tool to market your e-commerce business if correct strategy is involved. You can follow the leaders of your trade to build some 'influenced' ideas. Also, follow your competitors to stay informed about their strategies. Choosing the right audience and right platform for your business can make things easier in the age of social media storm.
Innovation is the key to the success on social media. Creativity and experiments with ideas can make you a trendsetter. However, proper research about the customers, planning of what, when and how to share on social media, after sale service, work on social media feedbacks, unique ideas or contents and use of correct plugins – will make all the difference in the promotion of your WooCommerce store through social media.