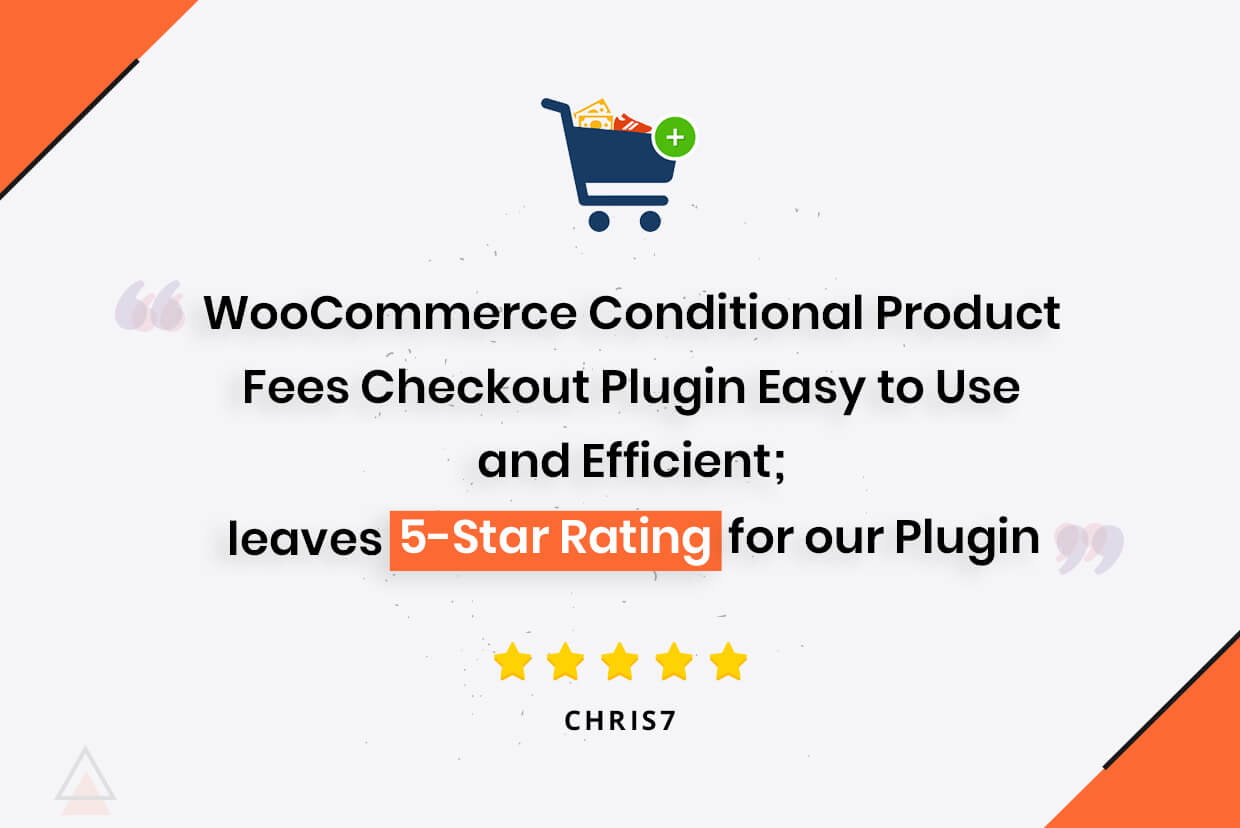 WooCommerce Conditional Product Fee plugin Gets 5-Star Review from a Client
Client finds WooCommerce conditional Product Fees checkout Plugin Easy to Use and Efficient; leaves 5-Star Rating for our Plugin
DotStore is selling excellent plugins and themes for more than a year. In the same row, we developed WooCommerce conditional product fee checkout plugin, which is very useful for the e-commerce store or for those, who develop e-commerce websites.
The plugin has received appreciations from many happy customers. One of those precious buyers has left 5a -Star rating with a long review. If you are willing to know about what this plugin does or why is it useful for so many e-commerce businesses, read on:
Why is product fee checkout Plugin?
It is not possible for the e-commerce stores to charge the same amount of shipping fee for 50 Kg, as they are charging for 5 kg. It will be impractical to charge the same fee for different distances, products (Like, shirt and TV), user roles, and cart status. But as WooCommerce do not have any variable rate methods for extra charges, deploying this conditional product fee feature isn't possible for the store owners.
With our plugin, above-stated multiple condition related tasks can be done with utter ease.
What did the Client Say?
The client, Chris7 was using a free plugin for solving the multi-condition method configuration problem, but it was neither fulfilling his complete requirements nor was a user-friendly solution. In words of Chris7,
"I had used another plugin to add an extra fee, but it was a lot more complicated to use and didn't work as I wanted, so I decided to give this plugin a try."
ALSO READ:
Greet the holiday season with product bundle boons for your WooCommerce Store
When he gave our plugin a try, the efficiency of plugin and ease of use amused him. Within a few days, he switched to the pro version of our plugin.
Here's his complete review about the WooCommerce conditional product fee Checkout plugin:
" This plugin is very straightforward and easy to use and the Pro version is even better. I definitely recommend this plugin. Also, I needed additional assistance and their support team was very quick and helpful. 5 stars!!! "
Chris loved all the options, which are present in our plugin. It allowed him to specify multiple types of extra fees features seamlessly whenever needed. One advantage of using this plugin is that we keep on updating our plugins regularly – letting the old users enjoy new features at no extra cost. For example, the customer is now also able to use the product/cart quantity based shipping charge rules, which is a relatively new feature.
Here's you can checkout another customer review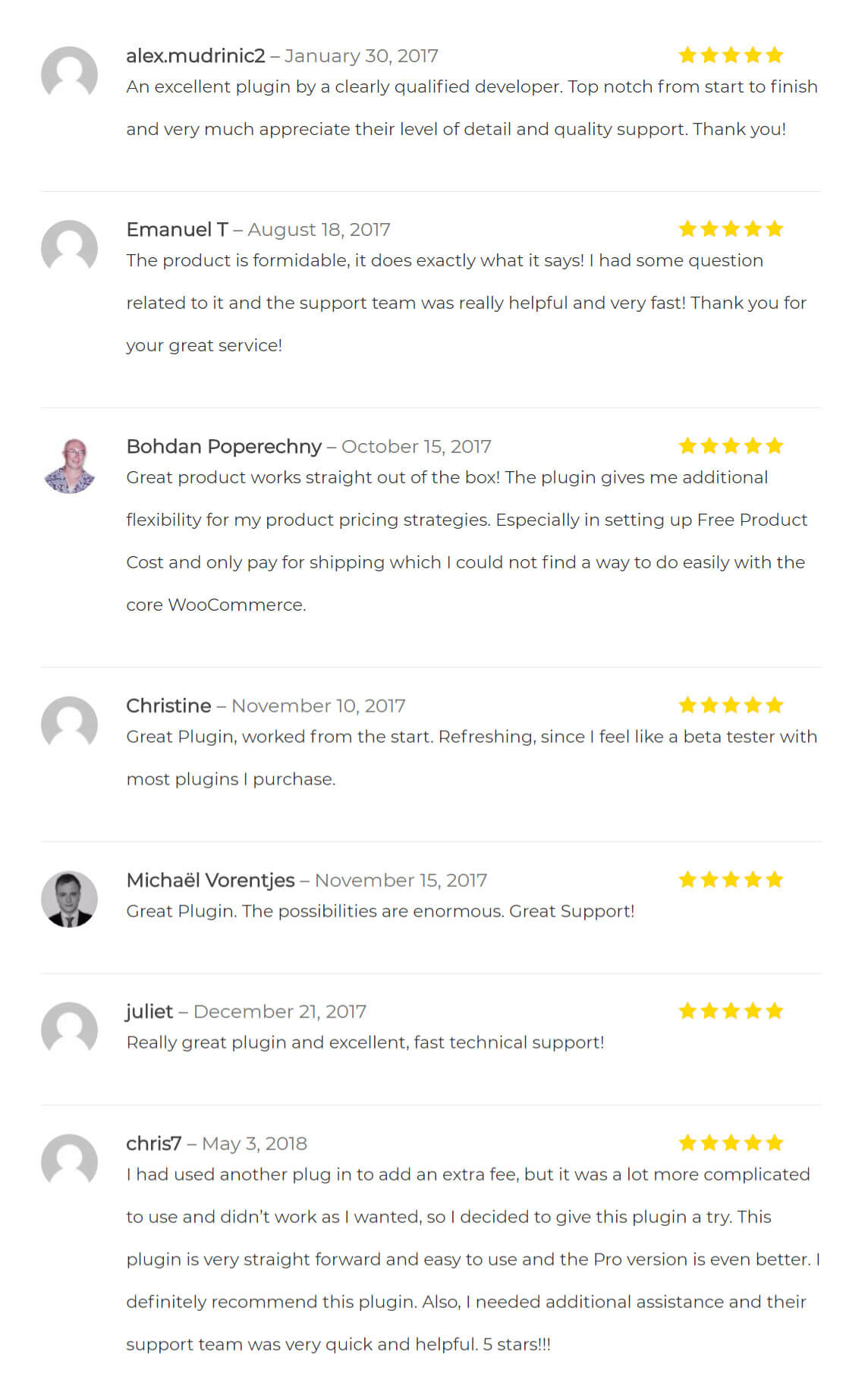 Need it too?
You can download the free version of this plugin from
WordPress plugin directory or purchase its pro version from DotStore.