Mass Pages Posts Creator for WordPress
Mass Pages/Posts Creator: Supercharge Online Visibility
The Mass Pages Posts Creator for WordPress plugin helps you automatically create mass pages, posts, and other customized content to maximize your search engine presence.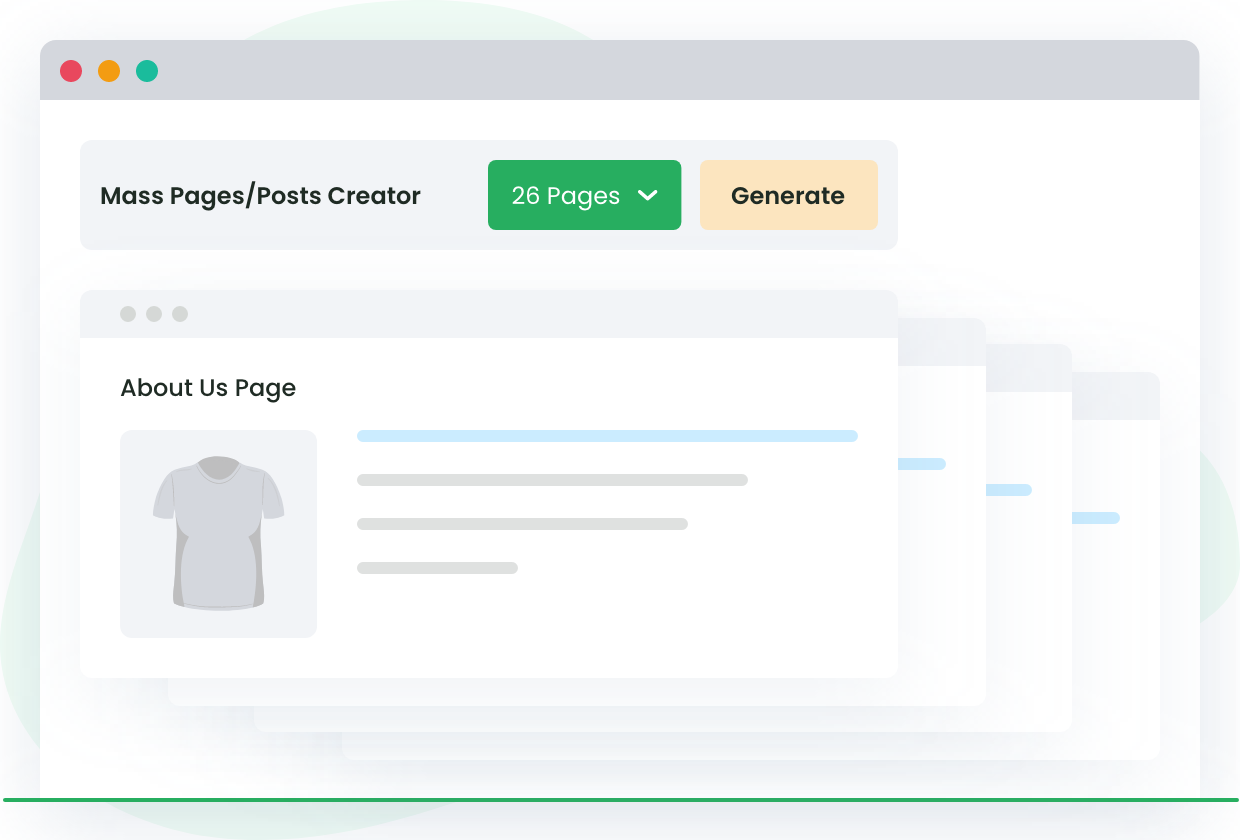 "Ideal for managing multiple
pages to create in bulk."
– Conor
4.9/5 Stars
Based on 20 Reviews
Complete Content Control with Mass Pages Posts Creator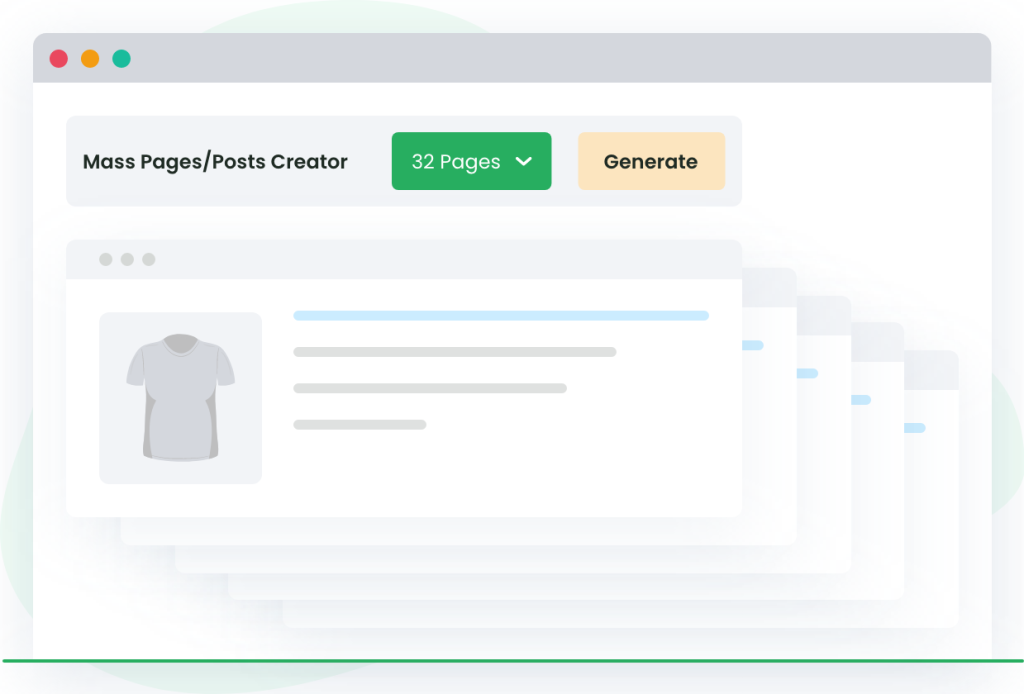 Instant Page Generator
Add titles, count to generate, select the type, and with one click you are good to go.
Enable the selection of one's own, pre-defined templates
You can select the templates before generating the pages/posts across different layouts.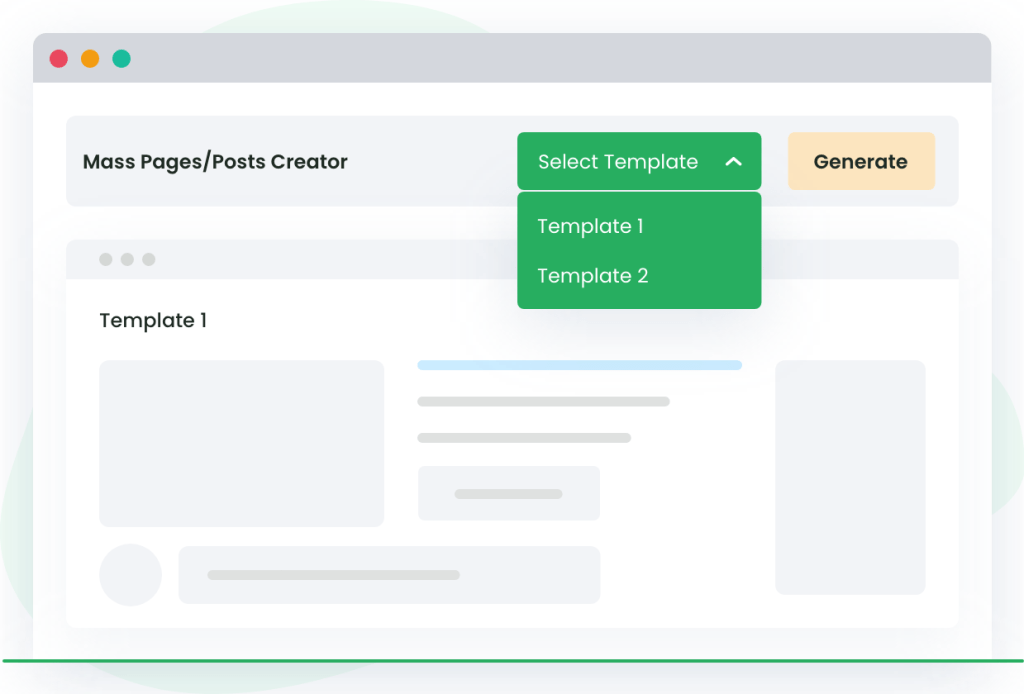 Select the default status for newly generated posts
Preemptively set page and post statuses such as Draft, Pending, Future, Private, Inherit, Trash, etc.
An In-depth look at all our features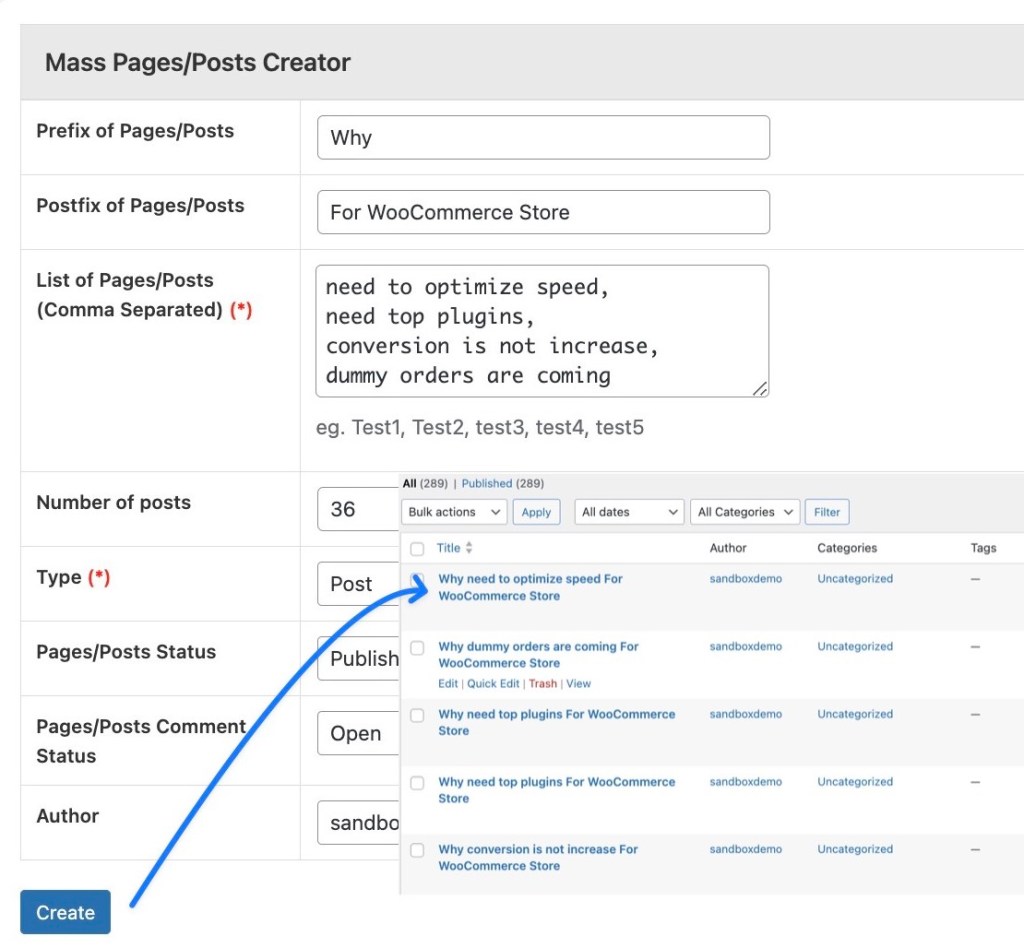 You can eliminate any fields for your products, categories, and tags directly from the checkout form.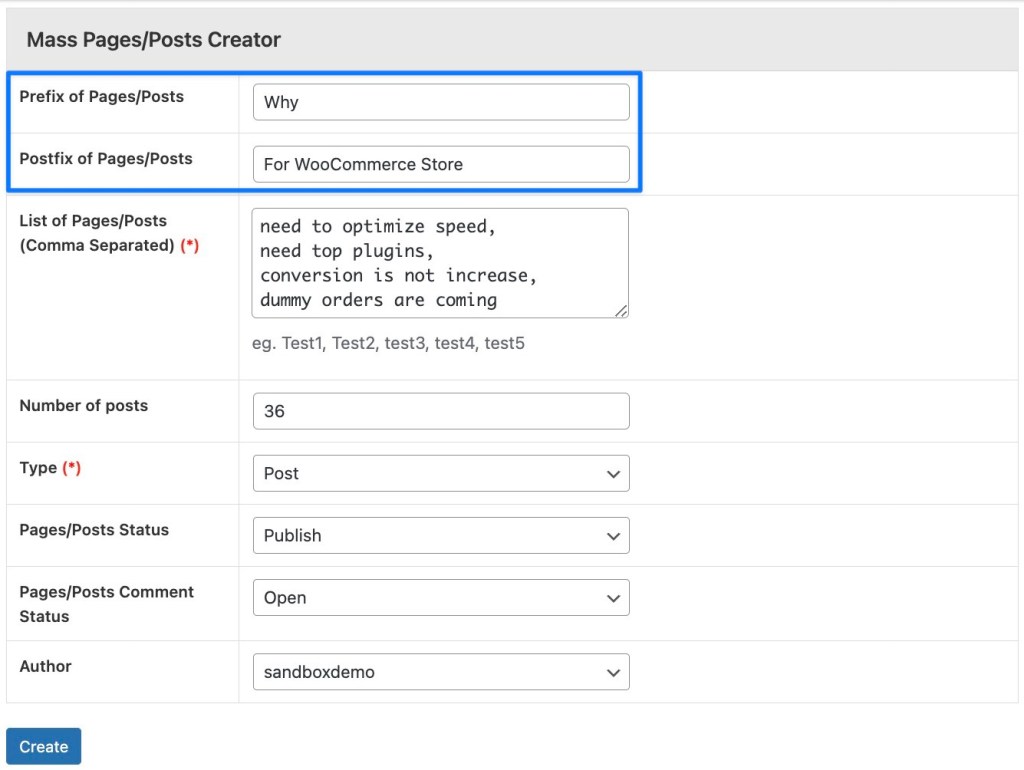 Our Mass Pages/Posts Creator adds an extra layer of customization by enabling you to easily add a prefix or postfix keywords to your pages and posts. This feature broadens your SEO capabilities, giving your content an upper hand in search engine algorithms.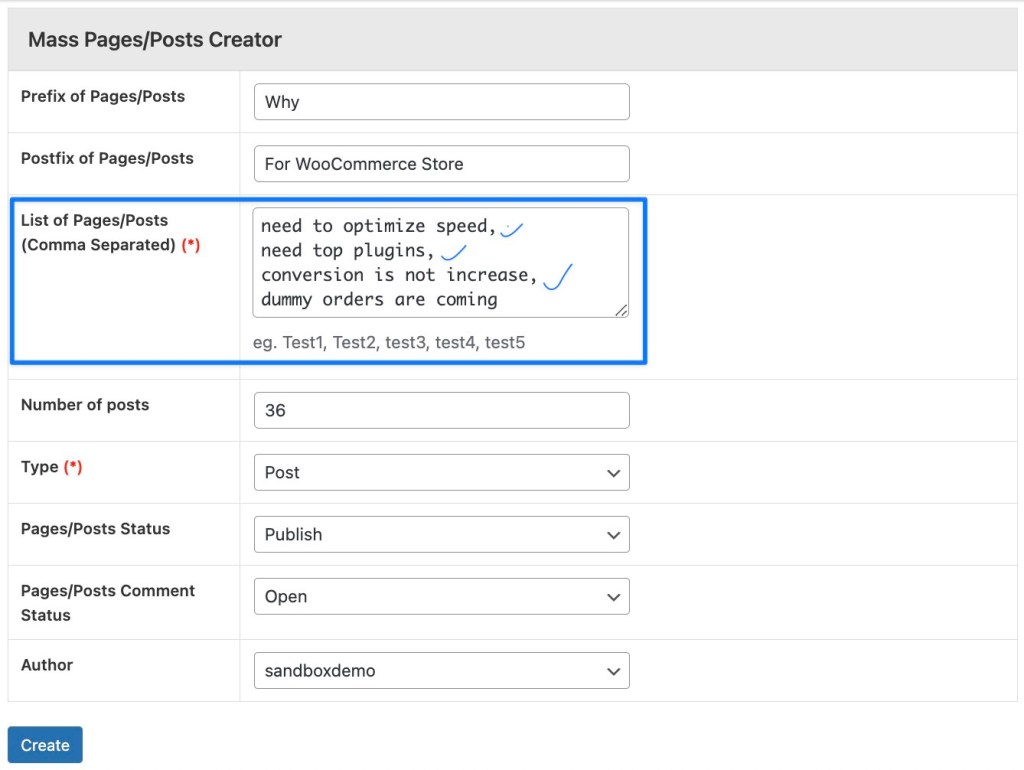 Flexibly create and manage content with our plugin's unique feature that allows you to build pages by range or comma-separated values. This feature greatly simplifies bulk creation, giving you the ability to create numerous pages or posts with specific numerical ranges or separated key values.
We believe that "Simplicity is the essence of usability". Therefore, our plugin is designed with the simplest user interface. It's intuitive and easy to navigate, which ensures any user, irrespective of their technical skills, can maximize their content creation efficiency without confusion or a steep learning curve.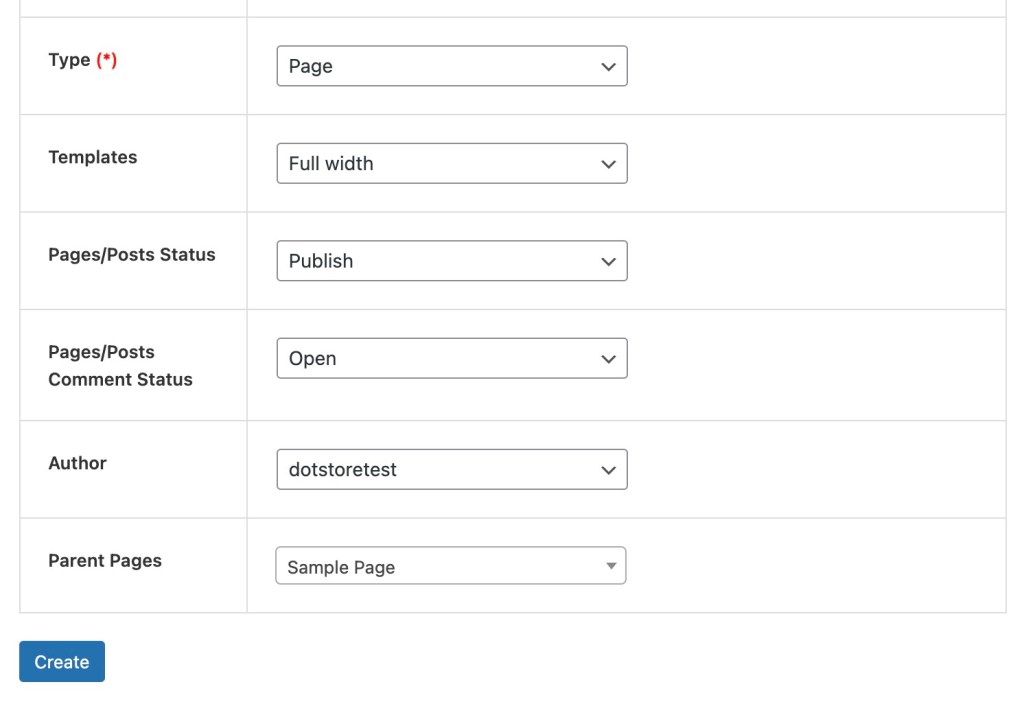 The Mass Pages/Posts Creator is fully compatible with all default page attributes in WordPress. Whether it be page parent, template, or order, our plugin seamlessly integrates, maintaining the same flexibility you are accustomed to in your WordPress environment.
Extraordinary Features at
an Affordable Price
1 Year of updates & support
All licenses billed annually
PERSONAL
Great for Website Owners with a single WooCommerce Store
BUSINESS
Great for businesses with multi-site installations or multiple stores
AGENCY
Great for agencies or WooCommerce website developers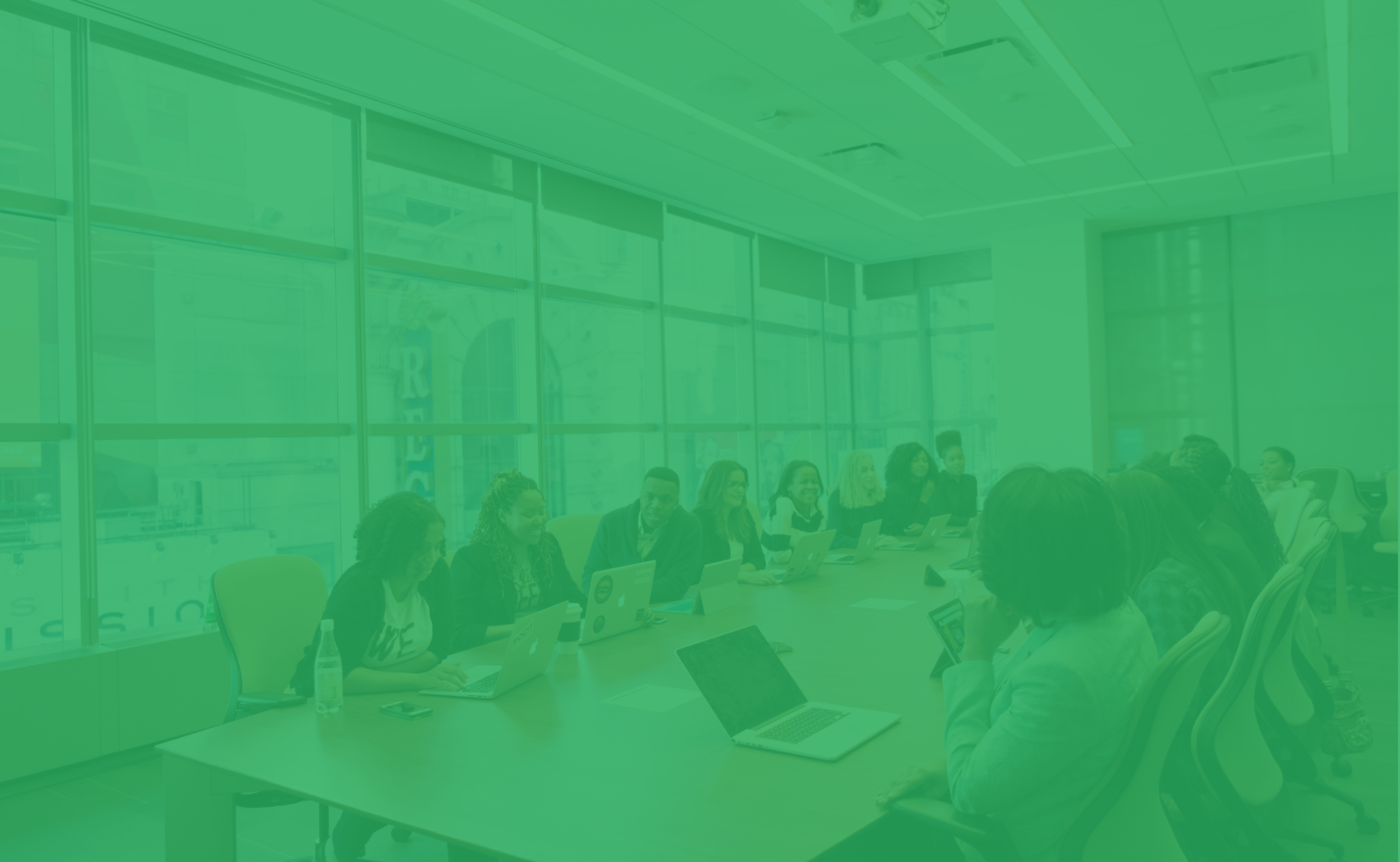 Why our customers love us
Frequently Asked Questions
The Mass Pages/Posts Creator is a WordPress plugin designed to streamline the process of creating and managing large volumes of pages or posts on your WordPress site.

Yes, the Mass Pages/Posts Creator plugin offers full content control. You can use WordPress' native interface to edit the title, permalink, content, excerpt, custom fields, and more.

Yes, you can generate unlimited pages, posts, and custom post types using this WordPress plugin.

Yes, the plugin allows you to set various statuses like Draft, Pending, Auto Draft, Future, Private, Inherit, Trash for your pages and posts.

Yes, the Mass Pages/Posts Creator plugin provides a feature that allows you to enter both prefix and postfix keywords for your pages or posts.
Screenshots
See how Flat rate shipping for Woocommerce looks for both customers and admin users.
01 Simple and intuitive user interface

02 Add multiple page titles to generate

03 Add prefix/postfix to make the title unique

04 Generate multiple pages/posts in one click