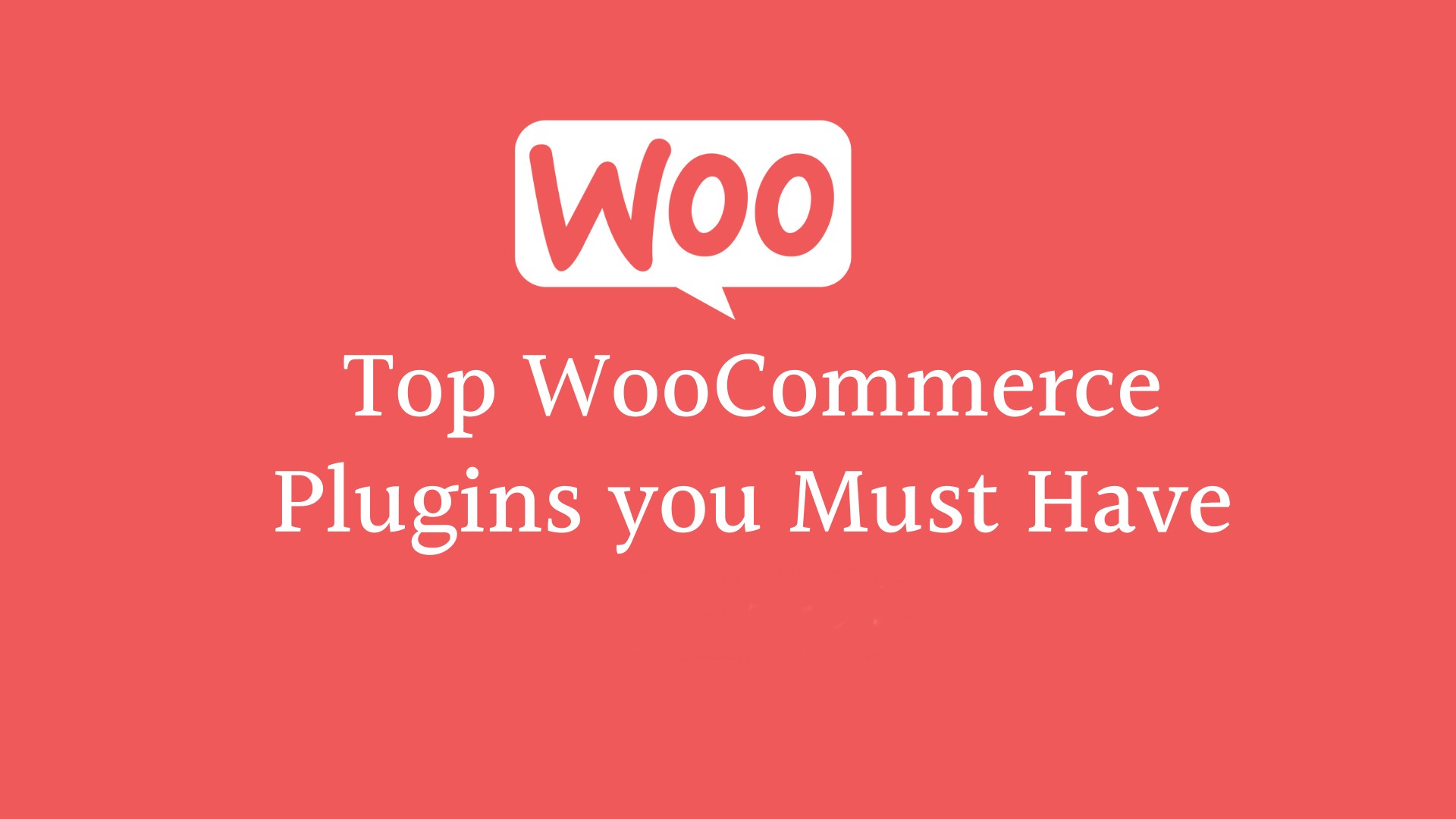 Top WooCommerce Plugins you Must Have
As we know, WooCommerce plugin comes with a handful of default options to set up an online store on a WordPress website. But for catching the eyes of potential customers, you need to give more functionalities like interesting pricing, a unique look, and feel, personalized options such as currency conversions based on the region of customers, etc. For that, you need more plugins to be incorporated with the WooCommerce plugin. In this article, let us check the 10 WooCommerce plugins you need in 2021. They are as follows:
ELEX WooCommerce Google Shopping Plugin
Flat Rate Shipping Plugin
WooCommerce Multilingual
WooCommerce Multi-Currency
WooCommerce Extra Fees Plugin
WooCommerce Product Variations Swatches
ELEX WooCommerce Request a Quote Plugin
Mailchimp for WooCommerce
WooCommerce Customizer
Checkout Field Editor for WooCommerce
ELEX WooCommerce Google Shopping Plugin
This advanced Google shopping plugin allows you to automatically generate a product feed, which is required to be fed to Google Merchant Center to feature your products as Google shopping ads. You can create the product feed with all relevant product details demanded by Merchant Center in XML, CSV, or TSV file format. Also, you will be able to schedule a refresh of updated product data based on daily, weekly, or monthly as required.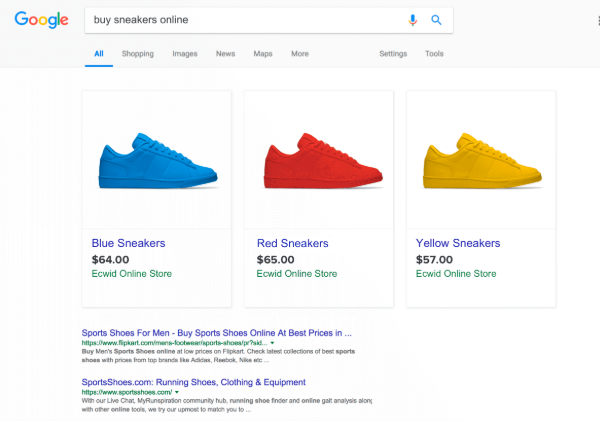 This plugin will help you to map your product categories and attributes with Google's default product categories and attributes for increasing the reach of your products when potential customers search for those products. You can also configure it to map the attributes based on certain rules and conditions. Moreover, there is an option to feed a custom attribute from third-party plugins and map it with Google's default attributes. With this plugin, you can create product feeds exclusively for featured products.
Flat Rate Shipping Plugin for WooCommerce
This Shipping WooCommerce plugin will help you create different shipping methods using various shipping rules. You can also configure it to restrict as well as allow certain shipping methods and payment gateways on the Checkout page. Also, it allows you to set up shipping costs based on the shipping region, zip code, and shipping zone. And, there is an option to set up a flat rate based on the WooCommerce products and their variations.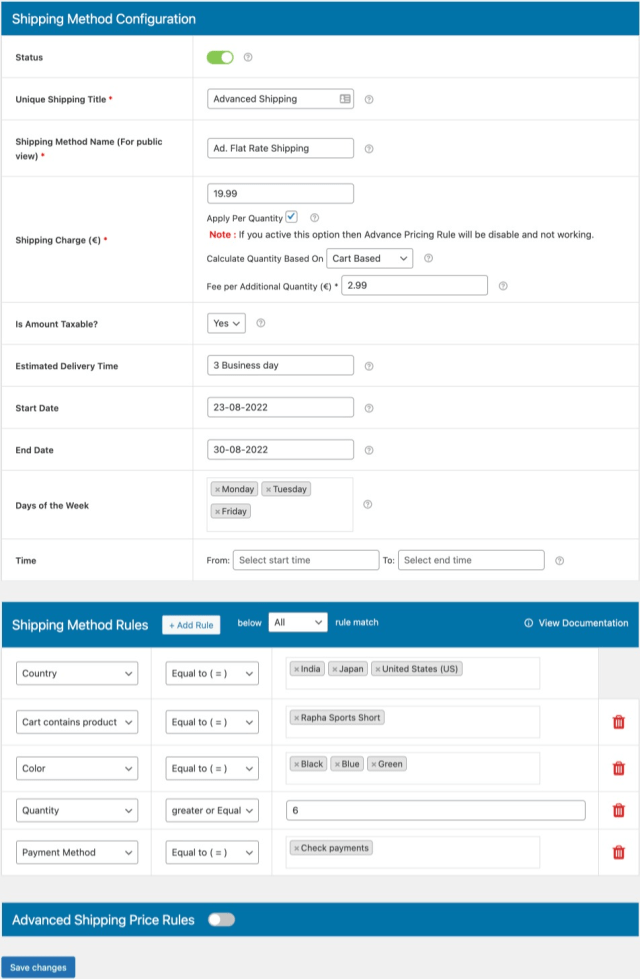 You can incorporate multiple shipping methods to improve the scope and scale of your business with this plugin. There is an option 'Force All', which allows you to provide all shipping method options for the customers. With this plugin, you can create classes of products and apply custom shipping rates for them. And, there is an option to set a time duration for activating a specific shipping method as well as a shipping fee. There are many more options to set various conditions and rules to configure the shipping methods and rate with this plugin.
WooCommerce Multilingual
This plugin is one of the popular language translator plugins available for WooCommerce stores. It can be used to enhance the scope of your eCommerce business to reach potential customers from multiple countries. With this plugin, you can translate the products and your page contents to the native language of customers from different countries. This will be very helpful for non-English speaking customers. Since the customers can connect through their language, it would improve the chances of more sales conversions.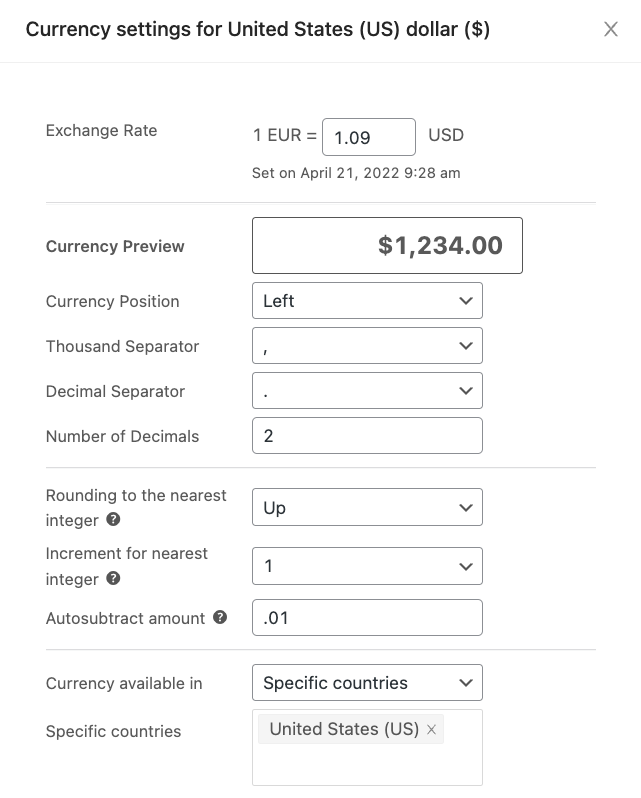 This plugin translates all simple, variable, grouped, and external products in your store. Also, it translates the product attributes and categories. And, this language translation continues throughout the process of the customer's store visit to the checkout process. And, you can also send the emails to customers in their preferred language. It helps to enable payment gateways, which are supported in the customer's country. Customers can pay using the currency supported in their region seamlessly using this plugin.
WooCommerce Multi-Currency
This is one of the essential plugins for your store if you are targeting shoppers from all over the world. As the name suggests, it converts currencies based on the customer's choice. That is, customers can choose the currency from a drop-down list based on the country or region in which they are living for the seamless checkout process. It automatically recalculates the currency based on the actual pricing of products. You can add a default price and add an option to choose multiple currencies for the products.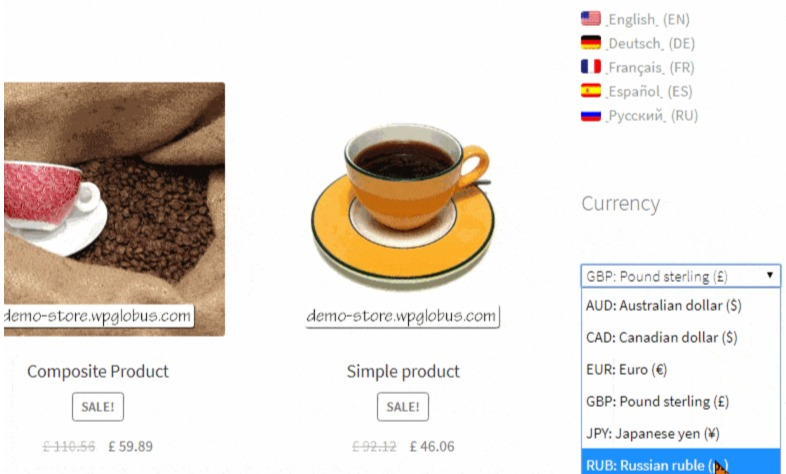 Based on the currency chosen by a customer, it automatically rounds the product price. The admin can add any currencies into the plugin as and when required. Also, it uses a tool called 'price charming'.
WooCommerce Extra Fees Plugin
This WooCommerce pricing plugin can be used to add extra fees to the checkout page based on different parameters such as the products, categories, shipping class, cart weight, subtotal, and so on. You can also set the payment and shipping method based on the handling fee for each product. Also, you can apply different additional fees to the cart subtotal based on the product variation chosen by the customer. This additional fee or extra charges can be applied as a fixed price or as a percentage value.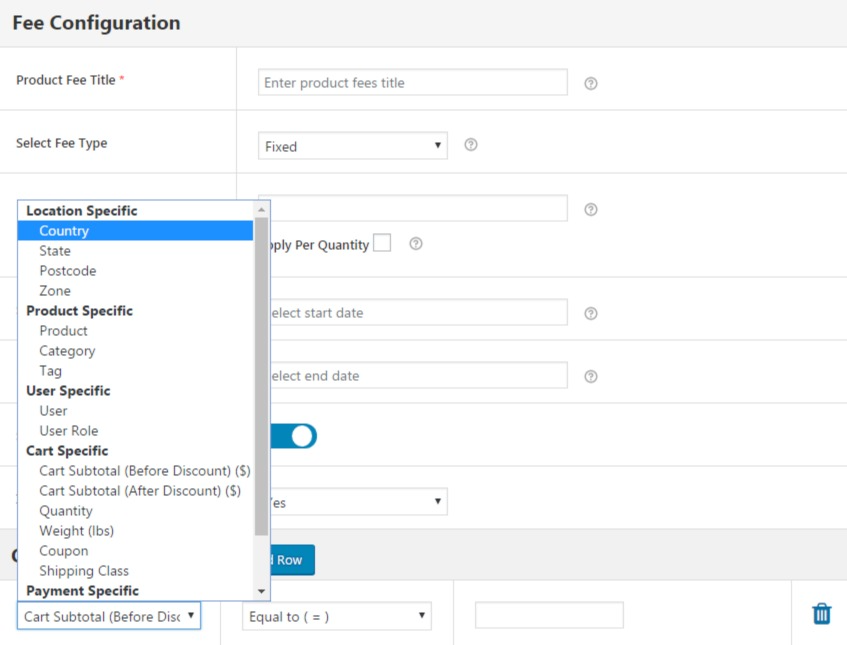 You can configure special checkout fees based on individual customers as well as user roles. And, there is an option to provide free shipping for the shoppers if their subtotal amount crosses a certain amount you have set in this plugin. And, there is an option to set up a tiered pricing table with this plugin. You can also schedule the additional fees that need to be charged from customers in the future to automatically enable the option on time.
WooCommerce Product Variations Swatches
Usually, variable products are displayed with a drop-down list from which the customers can choose the attributes like colors, size or styles, etc. But it is not an ideal solution for customers who are looking for a quick purchase. In such scenarios, it would be better if you display the variations as to color swatches, images, or different buttons on the product page. So the customers can simply click on the required swatch or button immediately.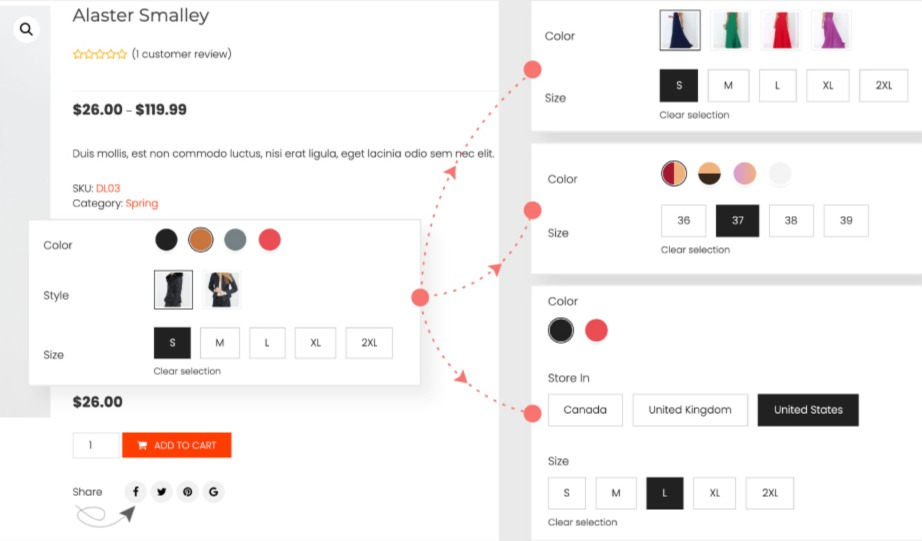 With this plugin, you can easily convert the default drop-down list into more visible swatches. You can also customize the visibility of global attributes by displaying them in a horizontal or vertical list. There is also an option to hide as well as display the selected global attributes from the list.
ELEX WooCommerce Request a Quote Plugin
This advanced WooCommerce plugin allows you to switch your store or selected products into the mode of requesting a quote for purchasing products with or without an 'Add to Cart' button. You will be able to add a custom form to be filled up by the customers by mapping them with default WooCommerce checkout fields for requesting a quote for the products. The admin can accept, deny or even modify the quote request made by the customers from the order dashboard. And, can accept the payments only after the approval of the quote request.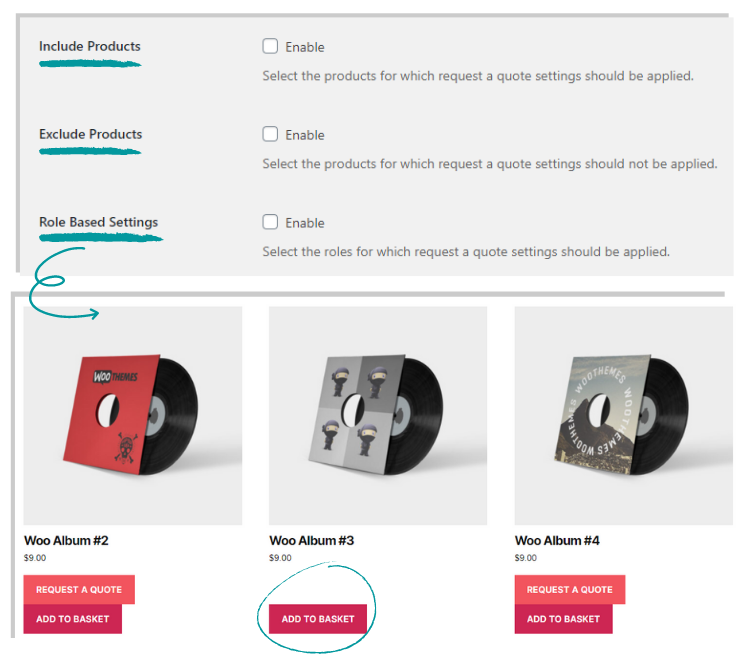 You can trigger custom email, chat, and SMS notifications to the admin when a new quote request is received from customers. Also, you can trigger custom email notifications to customers when the request is received, accepted, or rejected if required. If you need to hide the 'Add to Cart' button when the 'Request a Quote' option is available for products, you can apply the same based on the name, categories, and tags of products.
Mailchimp for WooCommerce
This plugin is a marketing automation platform for improving the marketing strategies of WooCommerce stores. Once you integrate your Mailchimp account with your WooCommerce store, all data regarding your customers and their purchase history will be synced with the Mailchimp account. Using these data, Mailchimp can send marketing campaigns, do post-purchase follow-ups, recover their abandoned cart, and recommend new products, etc. Also, this platform can be used to analyze and calculate the total ROI you have earned through these marketing activities.
It would sync with new subscribers with your audience when they create a new account. Also, you can seamlessly track and categorize your customers based on their purchase history and frequency. The admin can view a detailed analysis report of the overall marketing performance in the Mailchimp account dashboard. With this plugin, you can display a pop-up box that allows customers to subscribe to your marketing campaigns, newsletter emails, etc.
WooCommerce Customizer
This WooCommerce plugin allows you to customize your WooCommerce website and product pages seamlessly without using any complex coding. This plugin does not override the default theme elements by the existing plugin used in your store. But, it helps to add additional design elements along with the default theme and elements. It helps to add the login and logout option in a selected area on the website theme. And, you can customize the product pages and the Shop page by adding or removing certain elements seamlessly.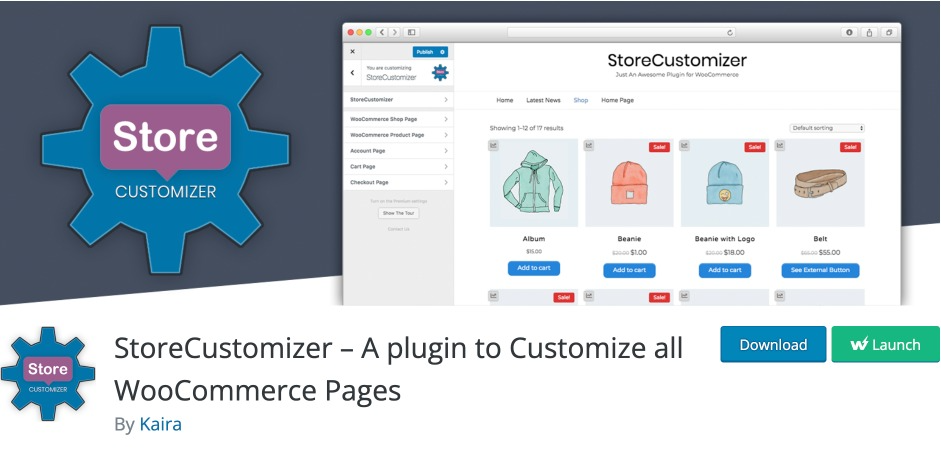 You can customize all buttons over your WooCommerce site and customize the font color and size in simple clicks. Also, you can set minimum and maximum values for 'Add to Cart' input from the customers' side. If you want to add a custom redirect URL from the login and logout page of your store, you can configure the same with this plugin.
Checkout Field Editor for WooCommerce
Using this plugin, you can seamlessly customize the Checkout page of your WooCommerce store by adding, deleting, or editing the checkout fields. You can also add new sections on your Checkout page using this plugin. It comes with 17 custom checkout field types by default. Also, you can reset to the last edit in a single click on this plugin. There are certain conditions you can use to add the checkout fields and sections on your store.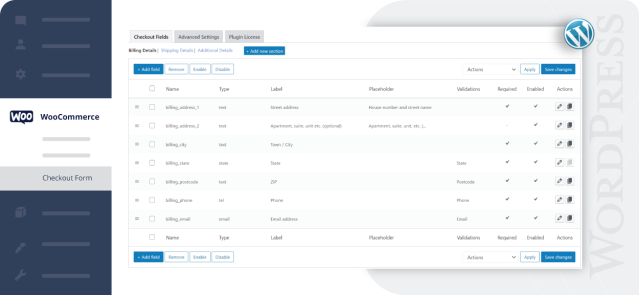 If you want to rearrange the fields in the existing checkout form, you can do the same in simple clicks on this plugin.
Conclusion
There are many more plugins you would require to improve the performance and appearance of your WooCommerce store. But I have picked the 10 essential ones you can use on your online store to improve the pricing, appearance and performance. Go through their respective product pages for more information of each plugin.