Dynamic Pricing and Discount Rules
Maximize Sales with Customer-Centric Discount Rules
Craft precise discount rules for your WooCommerce store with our advanced plugin. Keep your customers engaged with personalized pricing strategies, enhancing your sales and customer loyalty.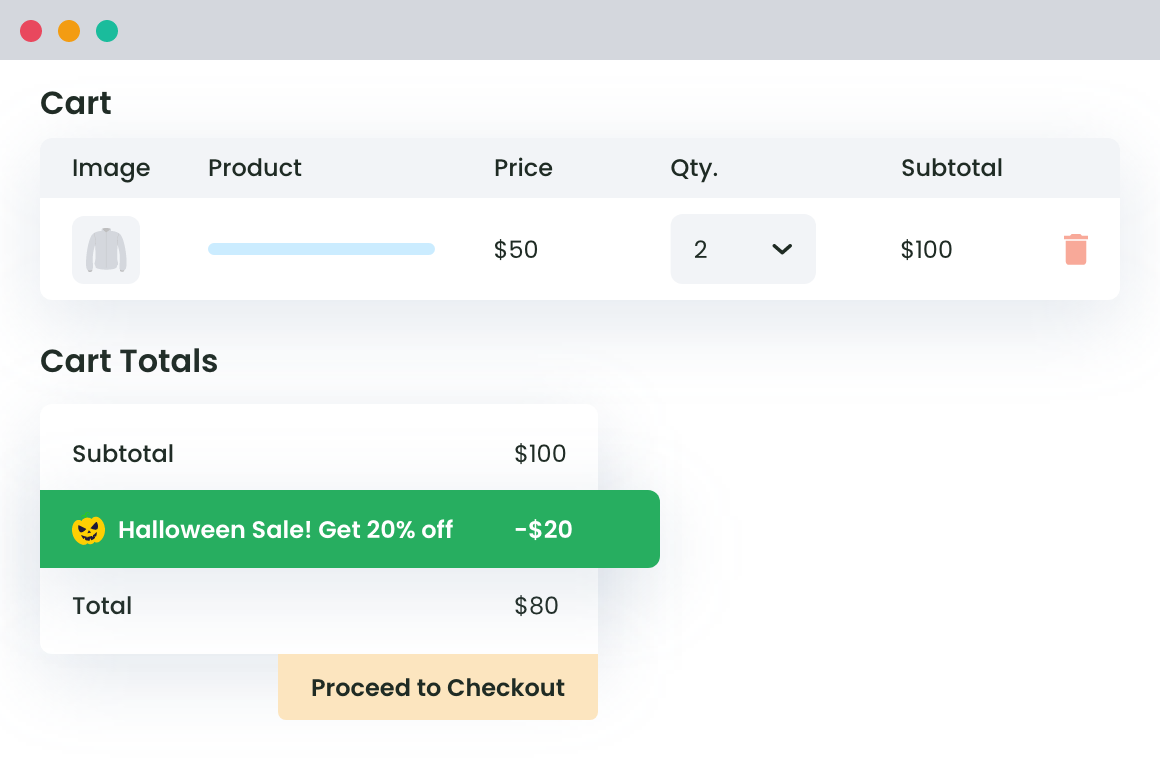 "An awesome plugin that
lets you create incredibly
flexible discount rules."
– Paul
4.8/5 Stars
Based on 23 Reviews
Unlock Immense Sales Potential with
WooCommerce Dynamic Pricing and Discount Rules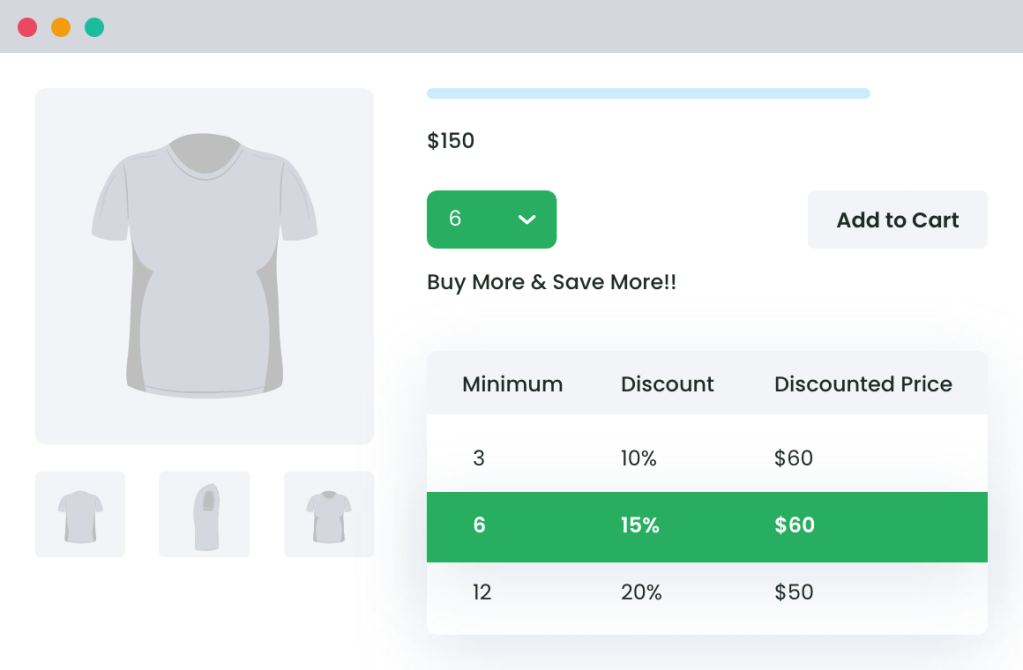 Bulk Discount
Create bulk discounts in three simple steps. These discounts can be for the entire store/categories/products/attributes.
They can also be based on dynamic product discounts. You can create unlimited bulk discount rules.
Quantity-based tiered discounts
Similar to the bulk discount, you can create tiered bulk discounts. Example: Buy 3 units, get 15% off; Buy 6 to 10 units, get 25% off; Buy 11 to 20 units, get 25% off. etc.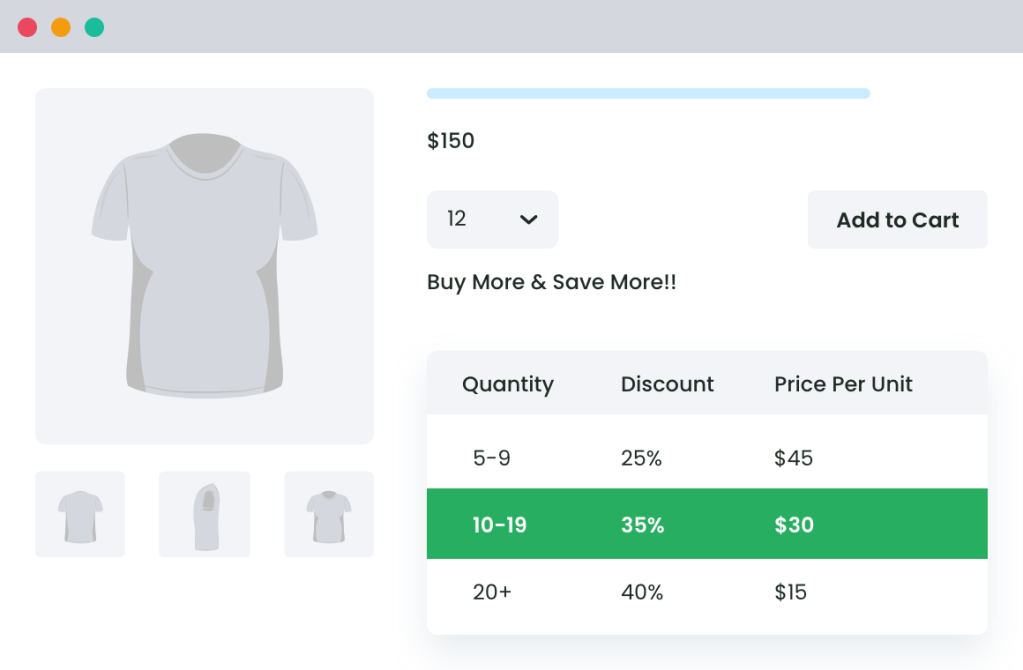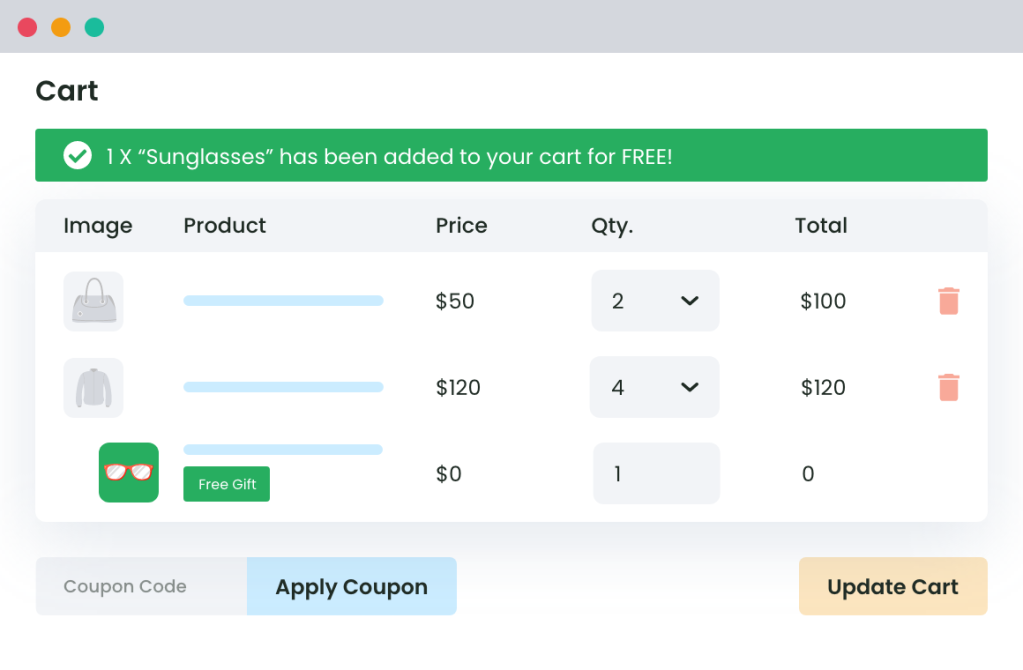 [NEW]
Buy One Get One offer (BOGO)
Create any type of BOGO offer. The plugin supports 'Buy X Get X', 'Buy X Get Y', and conditional BOGO offers like 'Buy product A and get 50% off the cheapest item in your cart.'
So the discount can be either free or a limited percentage as well.
An In-Depth Look At All Our Features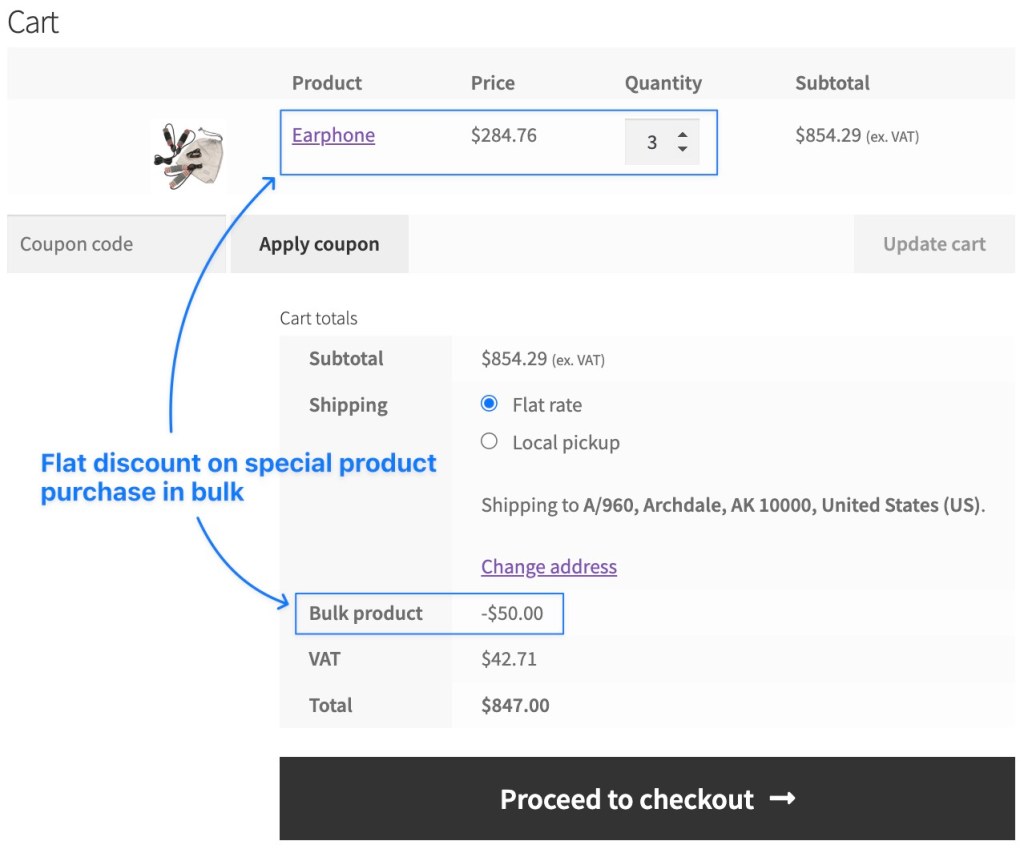 Set discounts for specific products across a product's entire lineup or for a specific product variable, such as small-sized caps, large T-shirts, etc.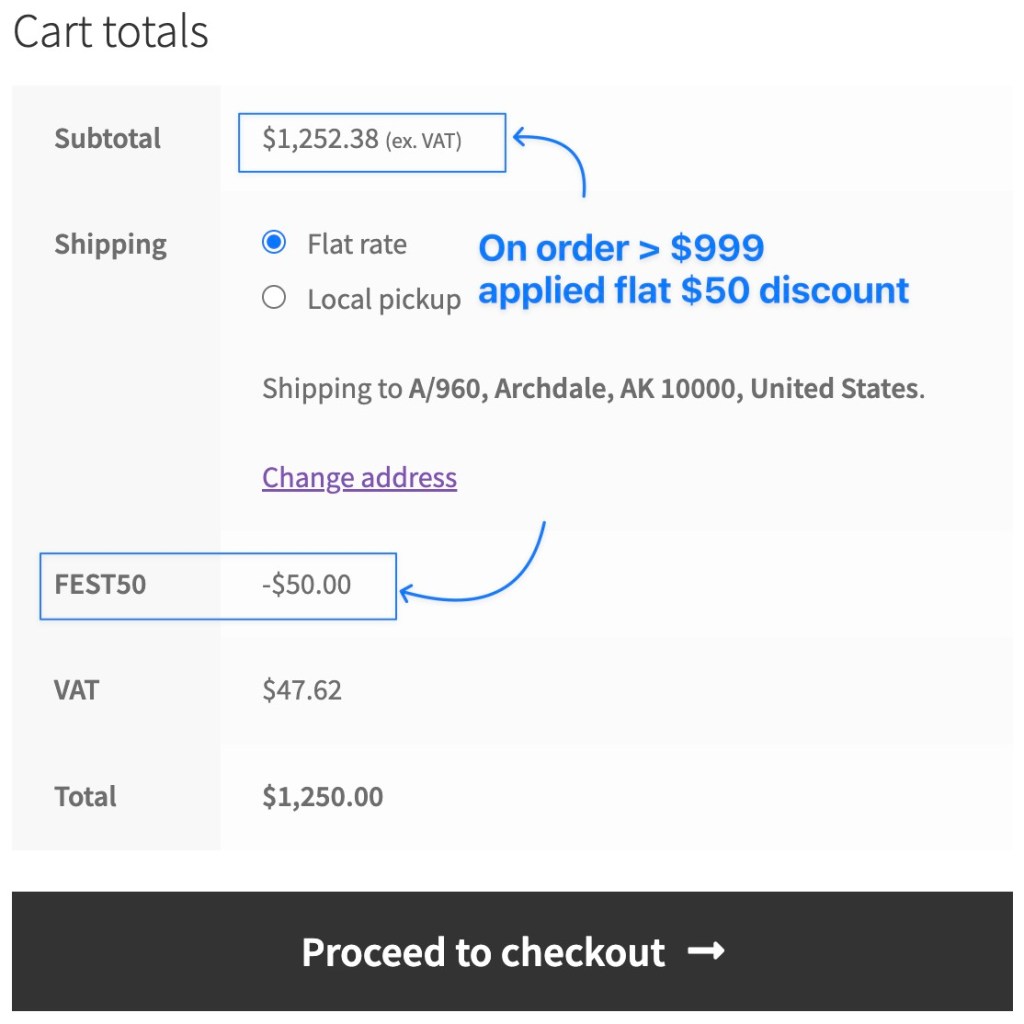 Easily manage the setting up and offering of discounts across your store on a global scale – A great option for launching end-of-season or festival-based sales.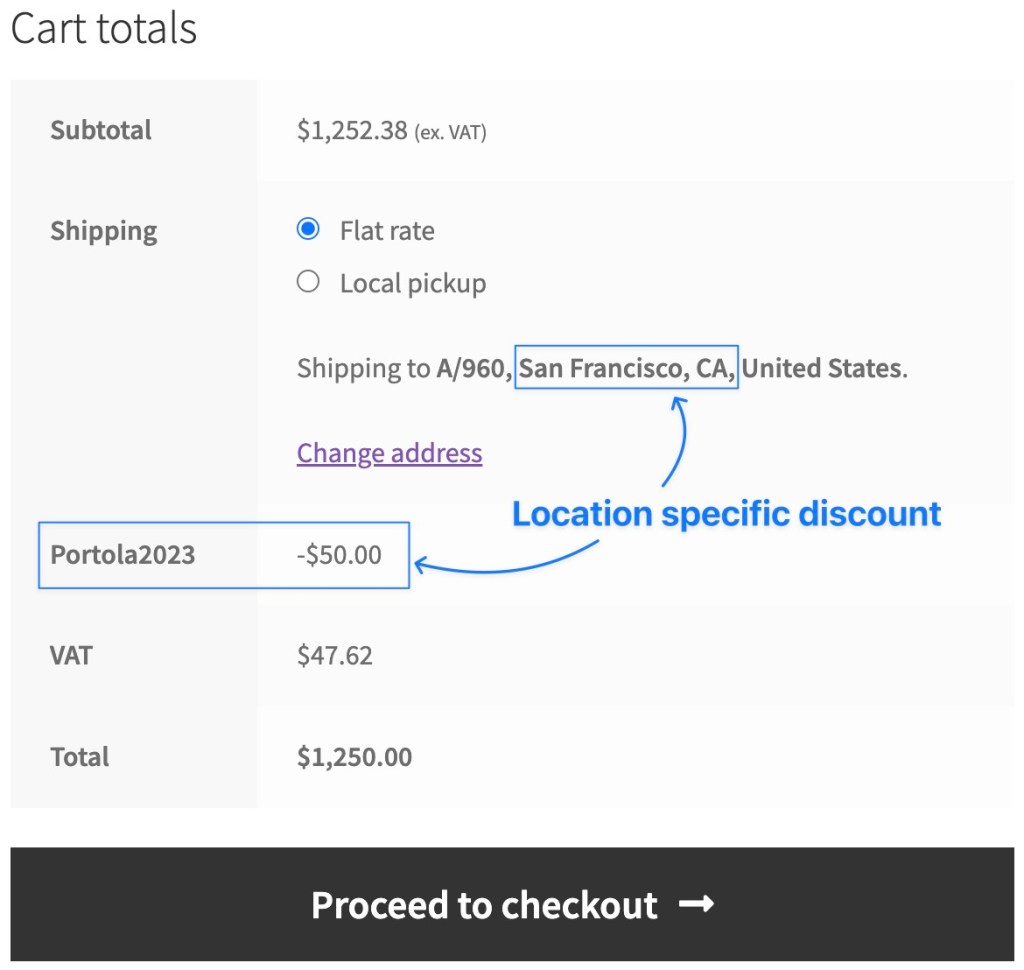 Offer discounts based on country, state, zip code, and/or zone to maximize sales potential across varying locations.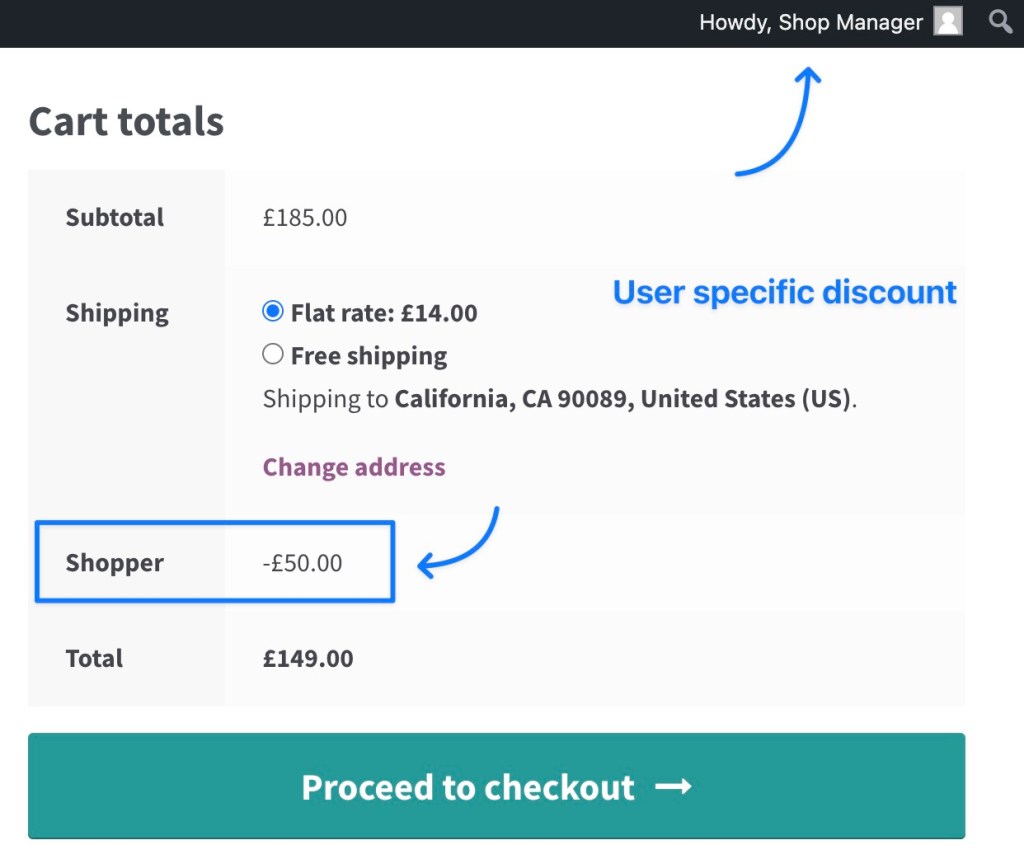 Offer discounts to wholesalers, retail customers, or any user role you've defined for your store. Drill down on your discount offerings and watch your business grow!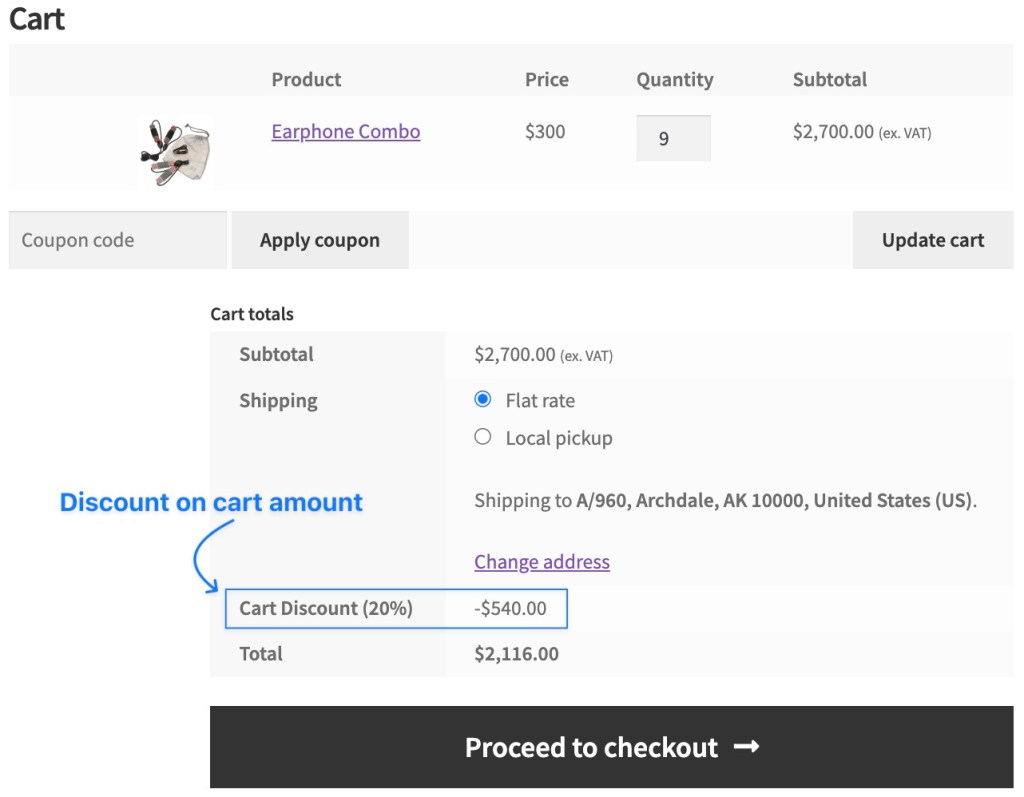 Make people want to buy more products by offering discounts on their cart total: The more the cart total, the greater the discount.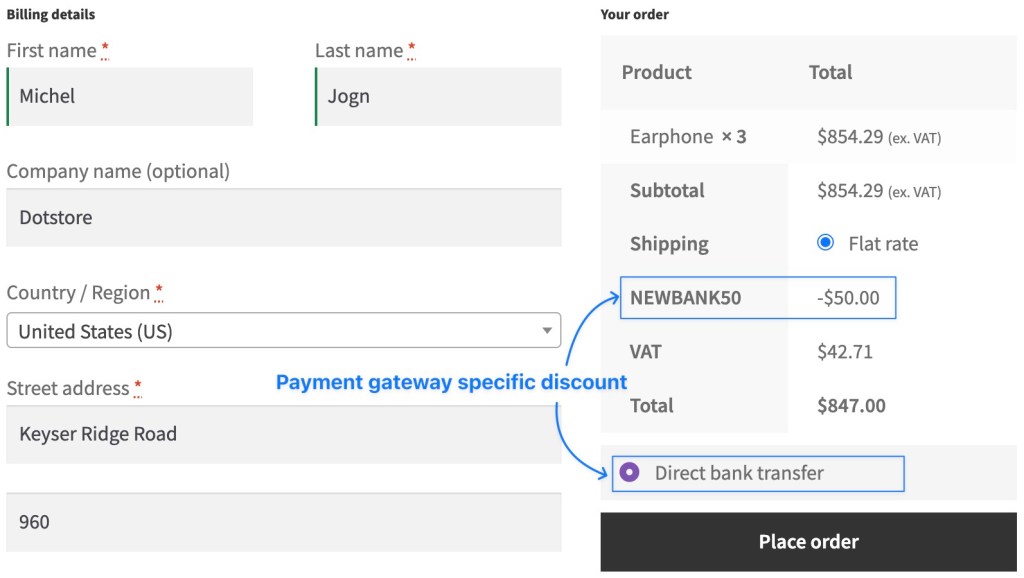 Configure discounts based on the specific payment gateway used by your customers to help funnel sales through a gateway that offers maximal benefits to your store.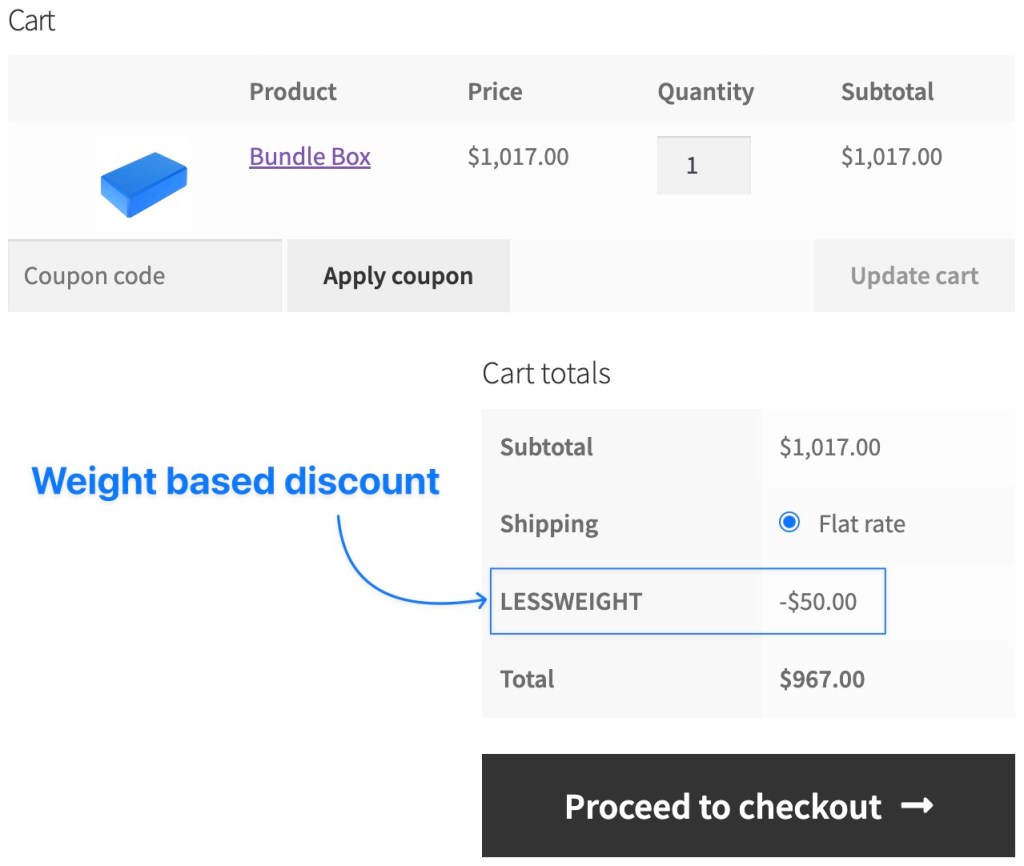 More weight typically means a higher-priced product, which you can tap into by offering discounts based on weight, facilitating the sale of heavier products.
Extraordinary features at
an affordable price
1 Year of updates and support
All licenses billed annually
PERSONAL
Great for website owners with a single WooCommerce Store
BUSINESS
Great for businesses with multi-site installations or multiple stores
AGENCY
Great for agencies or WooCommerce website developers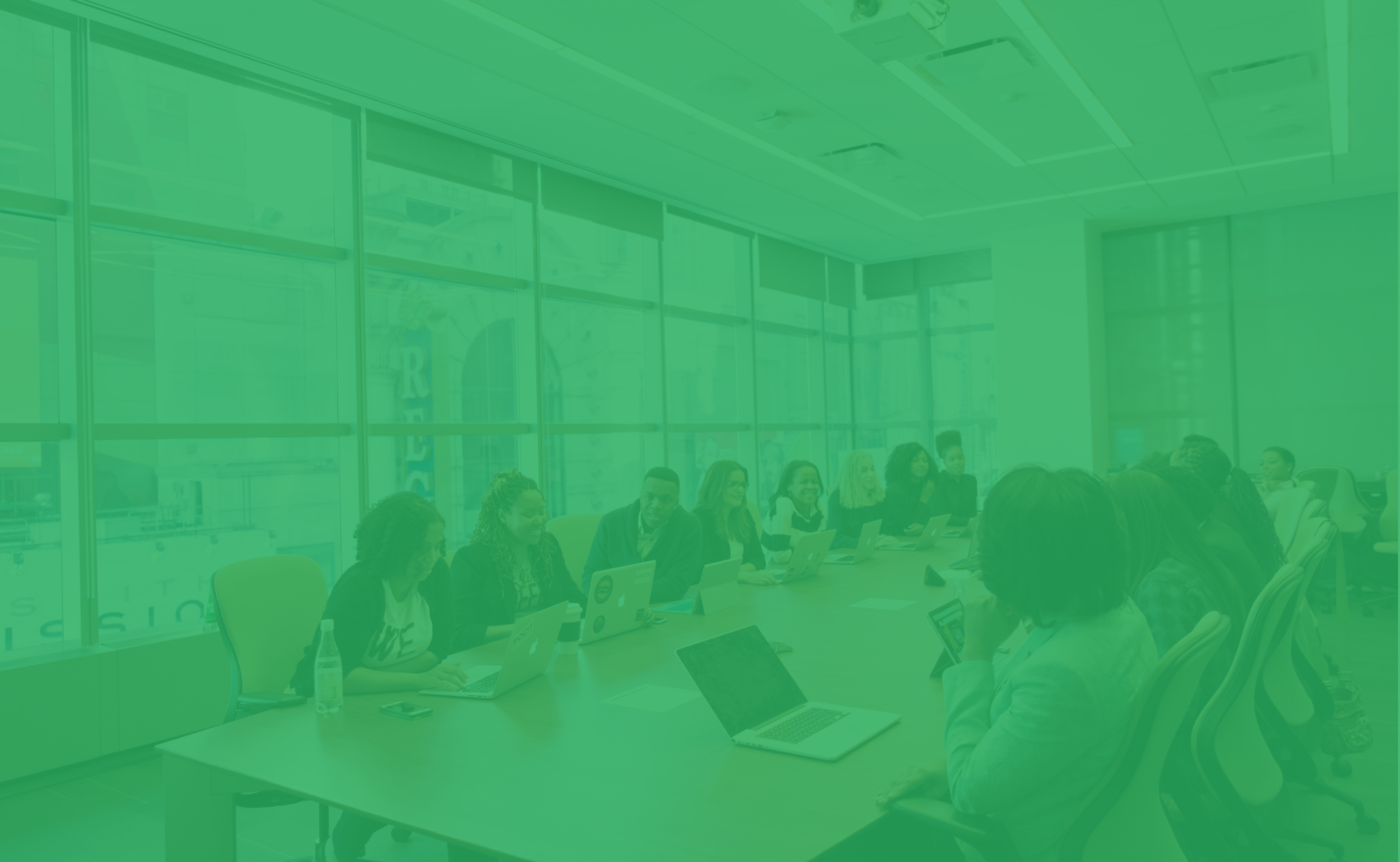 Frequently Asked Questions
Your WooCommerce store should strive to implement a collection of strategies that will help drive sales. One way to achieve this is to offer discounts directly to customers to increase the sale of specific products, categories, etc. This plugin lets you set dynamic pricing and discounts based on various parameters.

This plugin is extremely easy to use as we have focused on a navigation system and dashboard that are extremely intuitive to navigate.

The plugin license is valid for one year from when you receive all necessary support and updates. To retain these services indefinitely, you must renew the plugin every year.

This is a dynamic discount plugin for WooCommerce, allowing you to set dynamic discounts based on various standards, such as a discount on the next purchase, the cart total, coupon activation, and much more.

Yes, shipping address-based discounts to offer price or percentage discounts to customers based on their shipping location is easily doable with this plugin! For example, customers from the United States can get 10% shipping discounts, or 7% off of the price can be given to customers from India between a certain, user-specified start and end date. The discounts you can apply are limited only by your imagination.

This WooCommerce dynamic pricing and discounts plugin make pushing storewide discounts a breeze. Whether to make use of certain holidays or occasions, or merely to clear a given item from your stock just set a start and end date and you are good to go!

Yes, this plugin helps you set a range of discounts and offers to boost sales, including the 'buy X and get Y' promotion. You can also create and apply a rule wherein you create two separate product lists, one containing discount information and the other a list of gifts against every product. (E.g., if you purchase something from the 'shoes' category, you'll receive a free item from the 'belts' category.)

User role discounts are critical to reward specific types of users who make regular purchases from your WooCommerce store. Fortunately, it is possible to set such a discount with this WooCommerce dynamic discounts plugin.

No, there are no limits to the number of discount rules you can set if you use this plugin's premium version.

Yes—Along with fixed product discounts, you can also set discounts based on product attributes and variations.
Screenshots
See how Dynamic Discount For WooCommerce Checkout Plugin looks for both customers and admin users.
01 Product-based discount rules

02 Quantity range-based discount

03 Weight-based discount rules

04 User role-specific discount rules