WooCommerce Product Finder
Enhance Customer Satisfaction: Personalize & Refine Product Listings
Highlight relevant choices, not clutter. Help shoppers discover preferences faster. Witness business growth with customer satisfaction!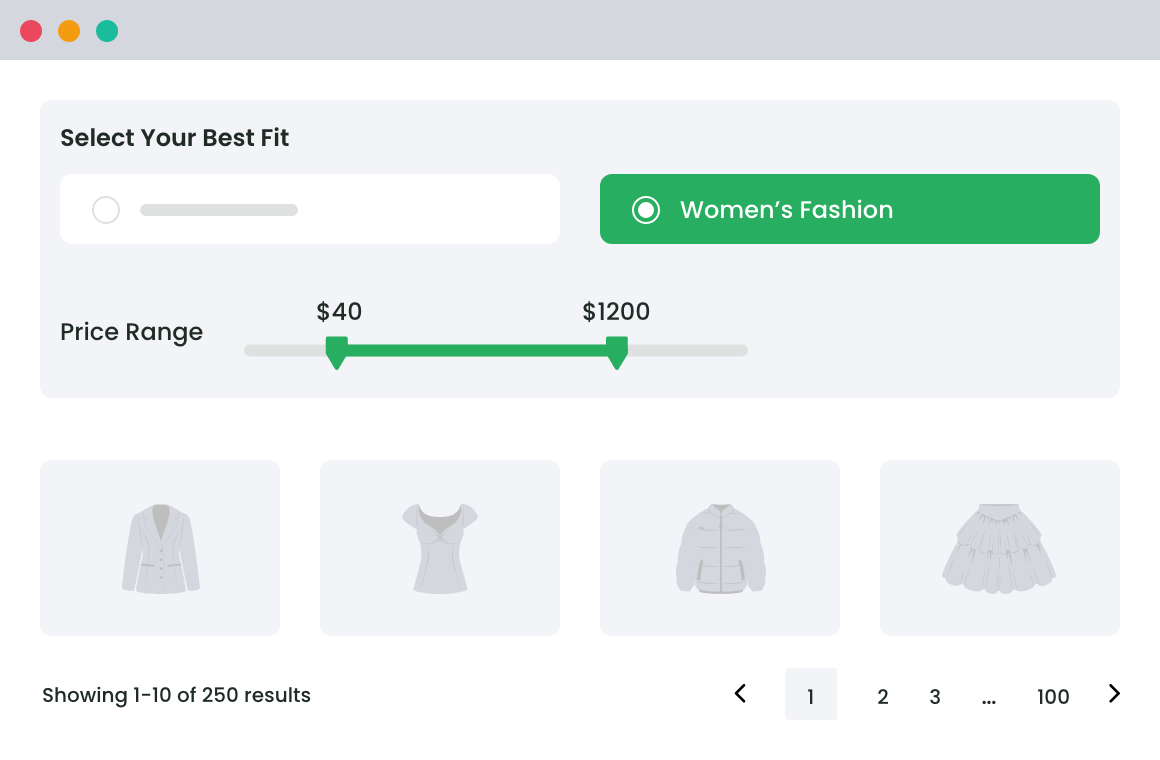 "Having a way to narrow down
your product list is great."
– Marilyn
4.8/5 Stars
Based on 17 Reviews
Personalize Your Product Offerings
Using Dynamic Questionnaires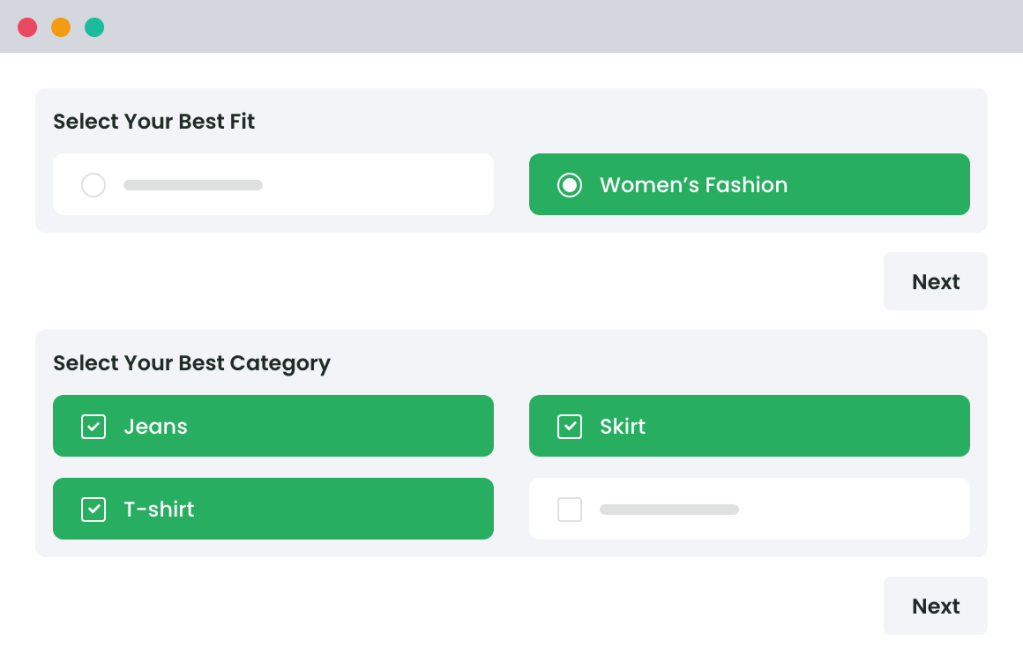 Create Dynamic Questionnaires
You can create questions and add options such as radio buttons or checkboxes. Render multiple questions on a product page in the form of questionnaires by utilizing the plugin to collect answers and additional information about interest trends.
Create Wizards based on specific Brands/categories
To create a wizard, add the title and select its category. After saving the wizard, add questions and options to it. You can embed the newly created wizard to the desired page and showcase the questions.
This will immediately enable your visitors to quickly and strategically execute their searches.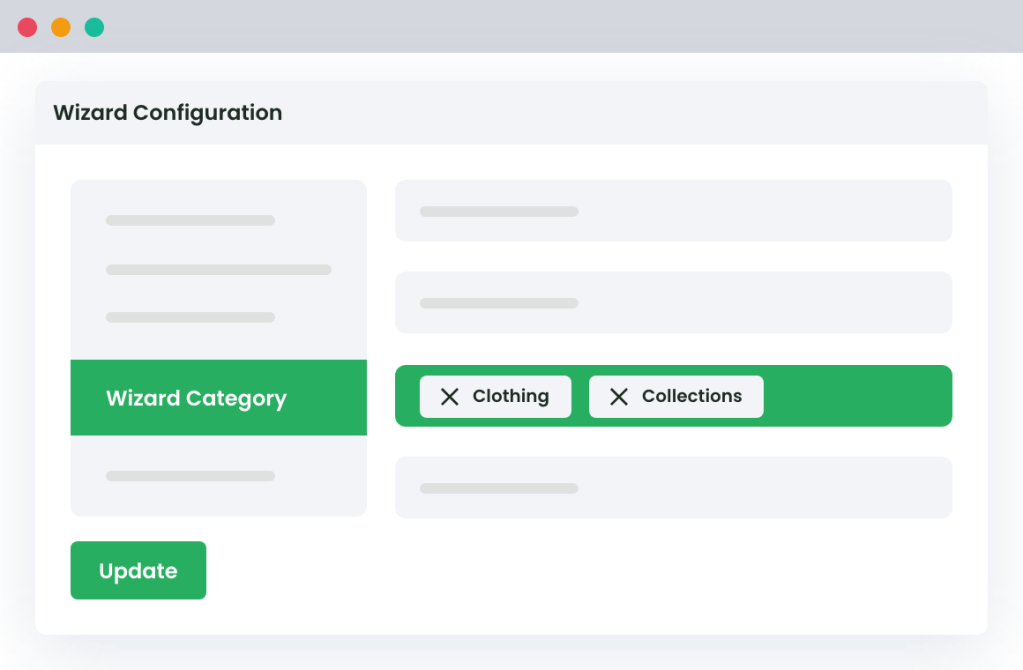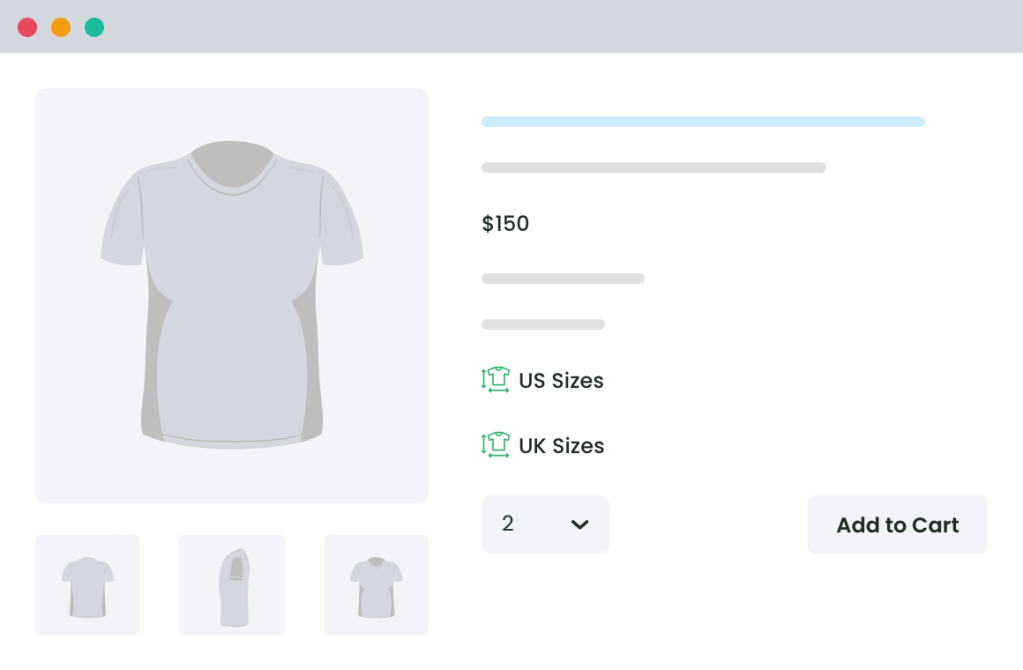 Next Question Depends on Selected Option
Plugin work is based on the product category and specification attributes. Each question assigns a product attribute or category, on which basis the plugin will search and showcase the most suitable product.
An In-Depth Look At All Our Features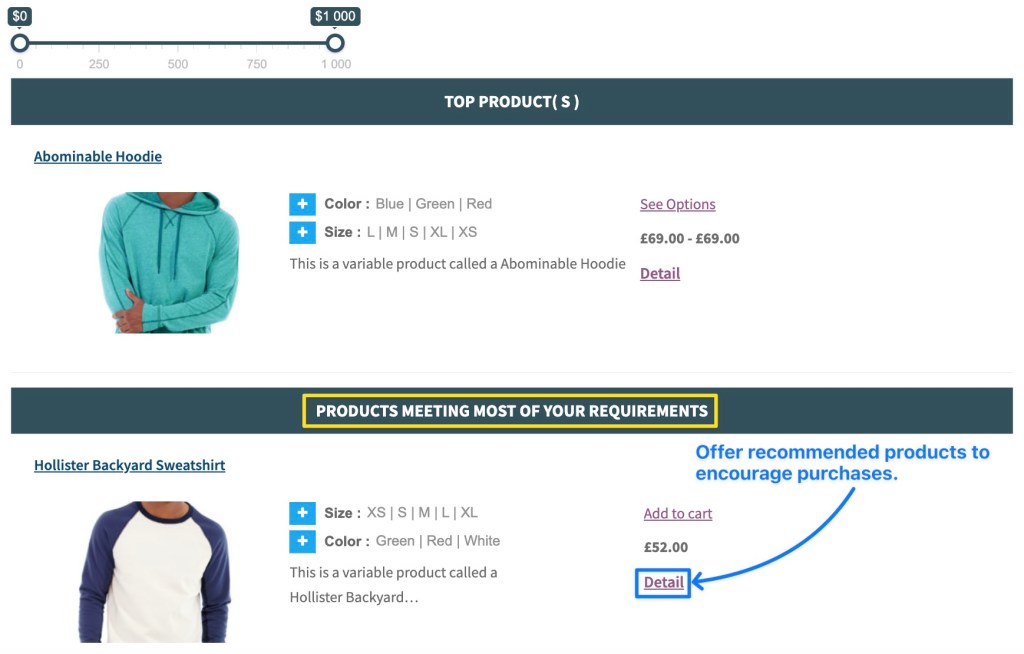 Reducing the hassles for buyers may increase your sales. Show them their ideal recommendations based on many factors and let them buy more quickly.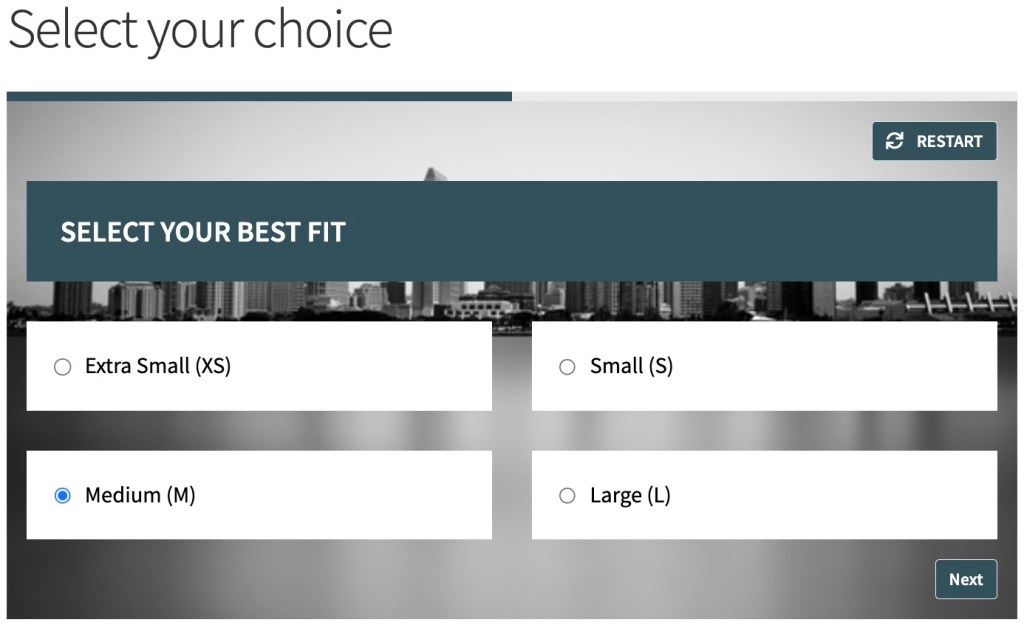 If a buyer is looking for products across a certain gender/age/brand, why show them hundreds of unrelated products? Reduce your clients' search time significantly and watch your business grow accordingly!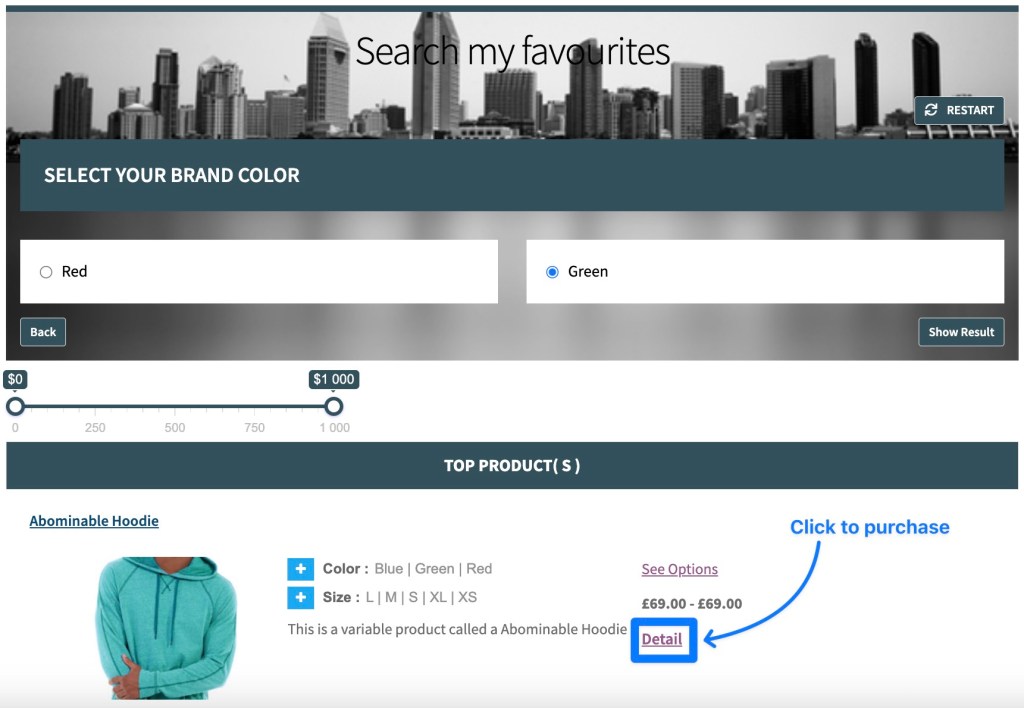 Removing unwanted products from the customer's list helps them choose and buy more easily. And a better user experience means a higher probability of future sales. Isn't this what you've always wanted?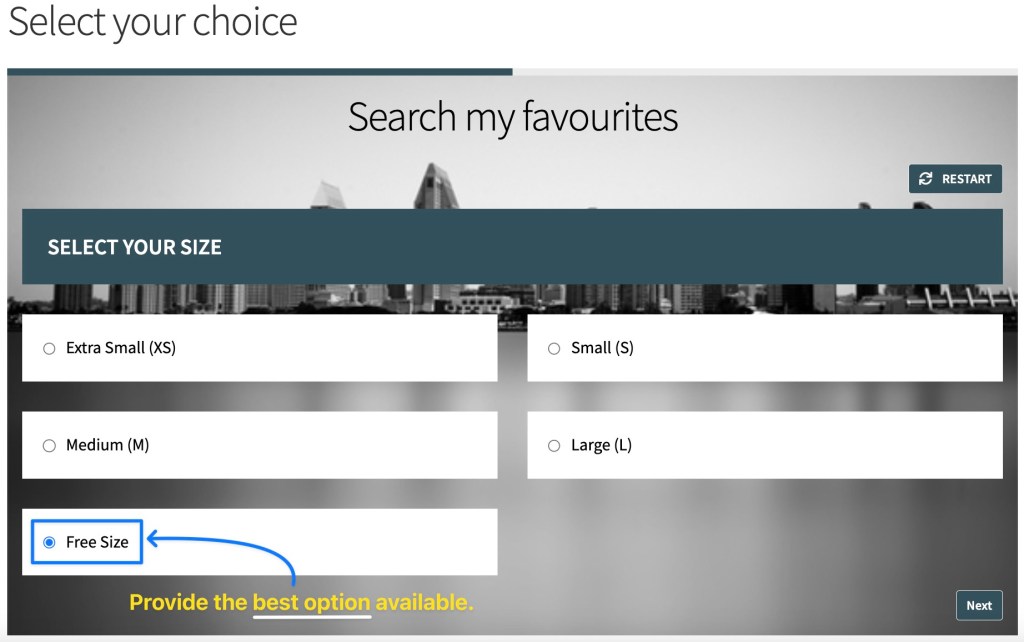 For making decisions, users can easily match their criteria for product finding and easily check plugin details to take action and purchase your product.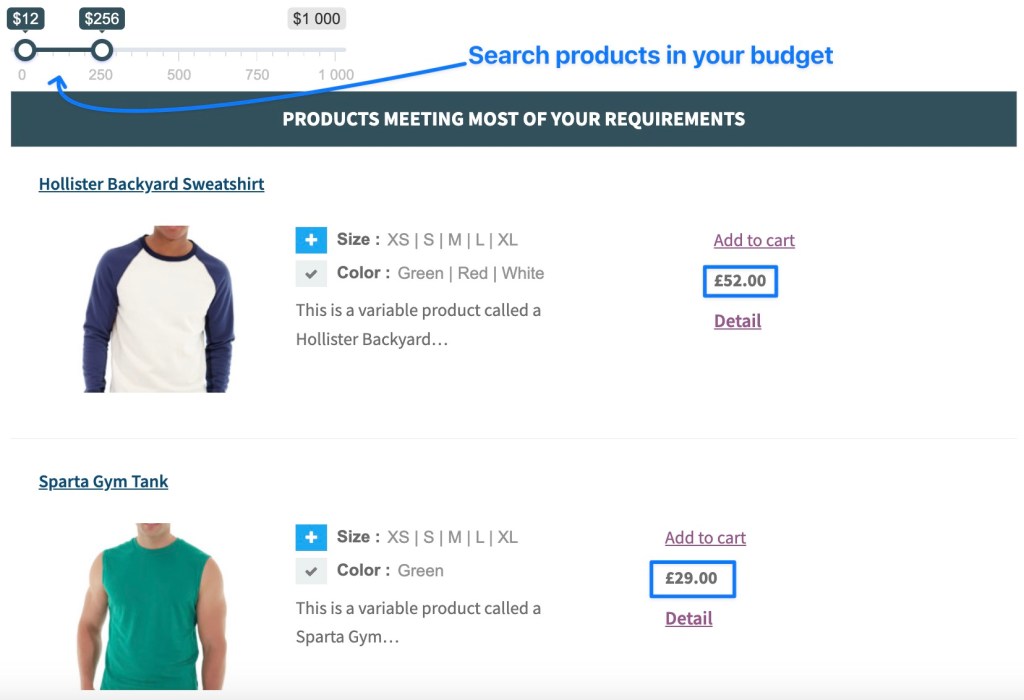 Our plugin will give personalized advice to visitors and match their unique needs with the help of basic questions to suggest the most suitable products.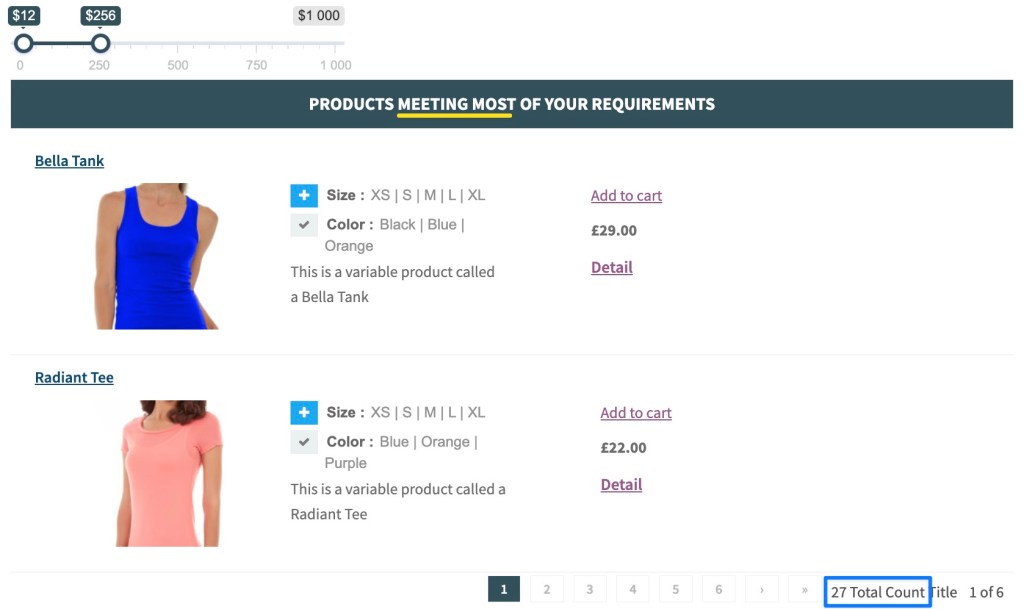 Our plugin will provide personalized advice to visitors and match their needs with some basic questions to suggest the most suitable products.
Extraordinary Features at
an Affordable Price
1 Year of updates and support
All licenses billed annually
PERSONAL
Great for website owners with a single WooCommerce Store
BUSINESS
Great for businesses with multi-site installations or multiple stores
AGENCY
Great for agencies or WooCommerce website developers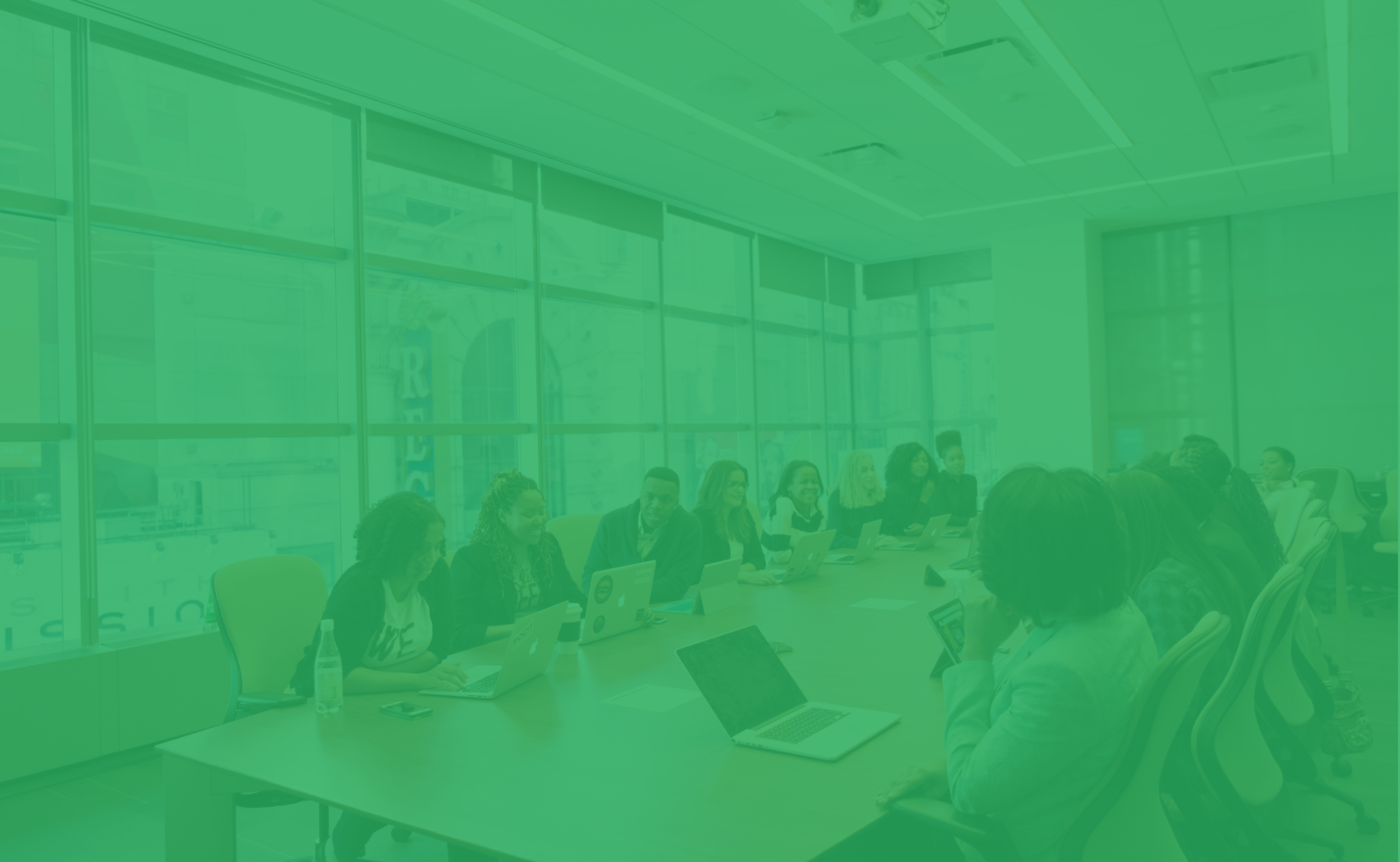 Why our customers love us
Frequently Asked Questions
The Product Finder is a WooCommerce plugin designed to enhance customer shopping experiences by providing personalized product recommendations.

Users can easily match their criteria for product finding and check plugin details which aid in their purchase decisions.

The Product Finder significantly reduces searching time by displaying products relevant to a user's specific preferences, such as gender, age, brand, etc.

The WooCommerce Product Finder streamlines customers' shopping experiences by filtering out unnecessary products based on their specified preferences, making the purchasing decision easier.

By simplifying the shopping process and showing customers ideal recommendations based on various factors, the Product Finder may help increase sales and expedite the purchasing process.