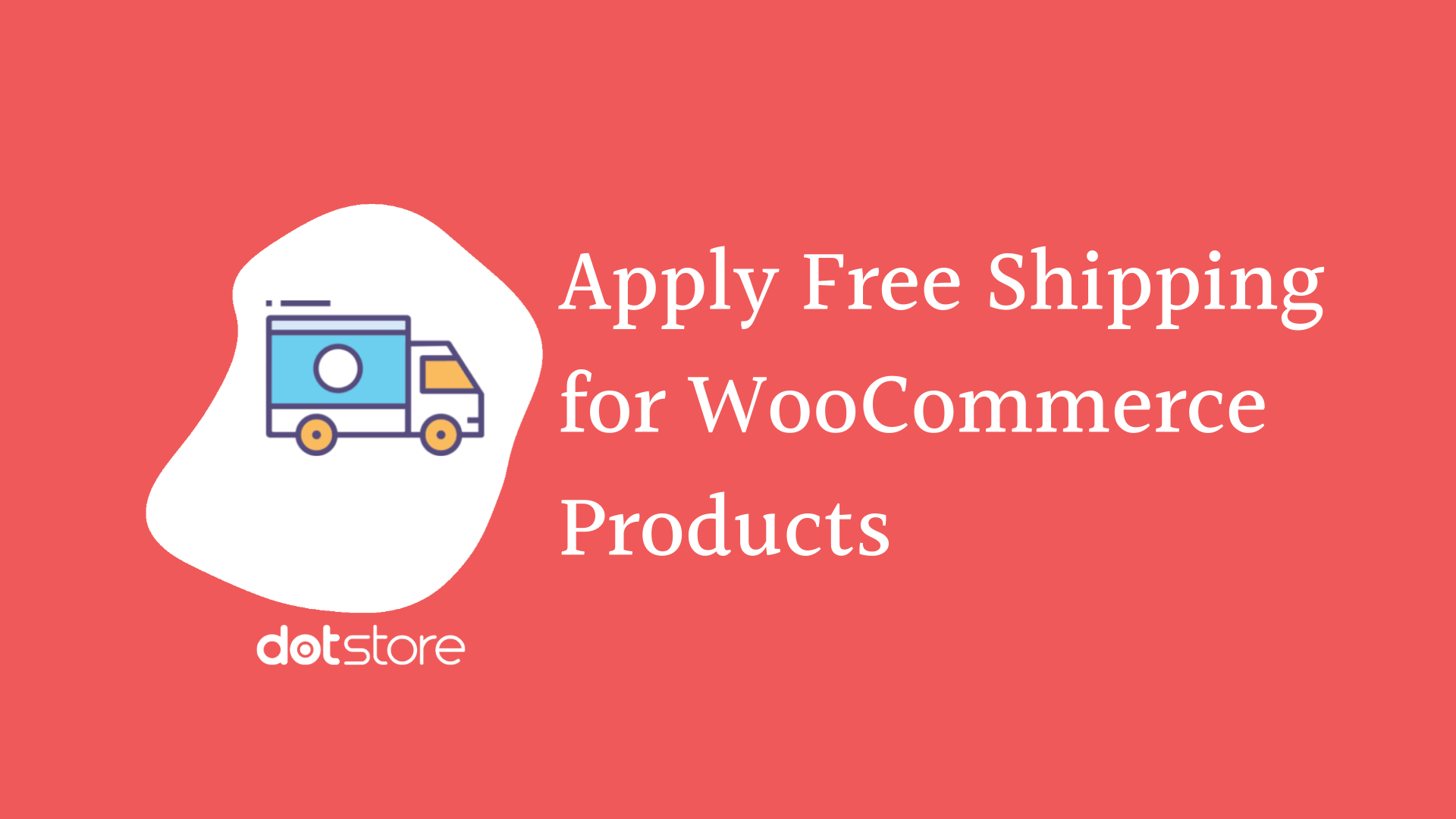 Apply Free Shipping for Specific WooCommerce Products
It does not always happen that stores run free shipping offer for their whole store. Sometimes, you might want to give no-cost facility for shipping for a particular product, or a category, or a few products from a particular category, or a few products from different categories, or even – for your variant products. How would you do that?
Well, Advanced Flat Rate Shipping Method For WooCommerce is a good choice for this purpose. It is an advanced solution for creating different methods for shipping using different rules for each solution.
It won't be an aggregation to say sellers can apply free product shipping for all parameters of a store using this plugin. However, in this article, we will stick to explaining how to apply free shipping for specific products in WooCommerce using this plugin. In case you want to know more about its capabilities for your online shop, we have added related details towards the end of this article.
How do I set up a category-based flat rate shipping method in the WooCommerce store?
How to apply free shipping for Specific Products in WooCommerce?
To apply free shipping for a specific product, you need to go to the Plugin dashboard and click on Add Shipping Method option. It has several benefits.
Note: Here, we are assuming that you must have downloaded and installed the plugin we have talked about in the previous section. Alternatively, you can use this demo link.
Now, in the form that is presence under the heading Shipping Method Configuration. You must add details such as method name, method's public name, tooltip description, validity (if applicable) and other important details.
As you want to apply no-cost shipping, set the shipping charge as 0 in this form.

Moving to Shipping Method Rules form, this is the section where you can set rules for your store related to free shipping. As we want to apply no-cost shipping for specific products in WooCommerce, you must want to see which kind of product-specific rules this plugin allows. So, here is the list: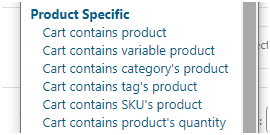 You can select any of the rules and add values according to that as per your shop's needs.
Applying Free shipping for Product(s)
If I would need to apply free shipping for t-shirts in my store, the shipping method rule will be something like this:

Similarly, we can apply zero-cost shipping for more than one product using this plugin:

Applying Free shipping for Product Category
If you want to apply free shipping for a whole categories which as a few specific products, that can be done too:

In the similar fashion, this plugin lets you apply free shipping for product SKUs, tags, variable products and quantity too.
You can add more than one rule to apply various types of product-specific shipping rules. Even, you can apply product-specific free shipping with other restrictions related to parameters like location, etc.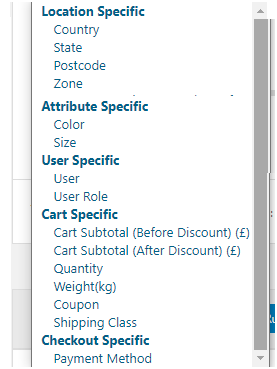 Alternatively, you can enable Advanced Shipping Price rules and apply range-wise rules for several properties alongside applying product-specific free shipping rules using this plugin.

Flat Rate Shipping Plugin For WooCommerce
Full-featured and Highly Flexible Shipping plugin for creating different shipping methods with different shipping rules and maximize earnings from the shipping methods on offer.
7000+ Active Installations
8200+ Active Premium Customer
Why should you use Advanced Flat Rate Shipping Method for WooCommerce to Apply Free shipping?
The plugin allows online merchants to create free shipping setup for the customers who buy in bulk. Both customers as well as the sellers are at benefit here due to the following –
Buyers get the benefit of free shipping on their purchase. On the other side,sellers can attract more buyers to increase their sales graph.
Flat (flexible) rates according to the conditions for keeping the purchasers satisfied.
Hassle-free customization allows sellers to start their online shop and generate earnings right by creating lucrative offers using this plugin.
Allows sellers to offer the benefit of free services related to shipping to customers.
Sellers can include as many conditions and restrictions as needed.
Allows zones customization
Supports WPML
More about Advanced Flat Rate Shipping Method for WooCommerce Plugin
The plugin is loaded with wide range of features needed for applying flat-rate or shipping for free on the cart value. It allows users to easily add flat shipping rate to the methods without any limitation of rules. The rates can be enabled according to cart value, product type, location, country, postal code, zone, state, tag, product quantity, SKU, user role and user type.
More so, the plugin allows users to apply shipping rules on the subtotal value of the cart before weight, cart subtotal, post discount, coupon, shipping type, and others. You can apply either one condition or multiple rules on a purchase order placed by the customers.
Using Advanced Flat Rate Shipping Method WooCommerce allows users to add max value, fee, min value, and a parameter for the set conditions. The best part about this feature is that users can save themselves from setting up different flat charges rules for different products. It is a robust and flexible WooCommerce plugin offering high-end features. Plus, it allows customization of the shipping procedure as needed. On installing it with your website you can apply the shipping charges according to different purchase parameters that take place on the online store.
Conclusion
By applying free shipping for specific products in your WooCommerce store, you can attract more customers. It is one of the ideal solutions that can be used for increasing the sale of your online store. Using location-based rules alongside this, you can even allow your local customers to leverage free-cost shipping facility. If it looks like an essential for improving your store's business, you can install Advanced Flat Rate Shipping Method for WooCommerce plugin right now.
Learn More