Featured On
Top-Notch Solutions for a
Progressive Business
Get instant access to all these features. From efficiency to profit — check all
the boxes with our plugin bundle.
Enhanced User Experience
Streamline your online store customer journey and foster customer trust with a transparent and efficient shopping experience.
Budget-Friendly Solutions
Our bundled offering promises significant savings, slashing costs by up to 90% when compared to individual plugins.
Boost Conversions and Sales
Leverage personalized discounts and data-driven strategies to attract a wider audience and increase conversions and sales.
Access Future Updates
Benefit from our constant innovation as we will provide free instant access to all plugins we release in the future without any additional costs.
Seamless Compatibility
Say goodbye to compatibility issues. Our plugins are designed to work together seamlessly, ensuring a smooth operational experience.
Quick and friendly Support
Enjoy unmatched, unlimited support with our stellar 30-day money-back guarantee. With DotStore, your WooCommerce store is in safe hands.
Which Bundle Is Right for You?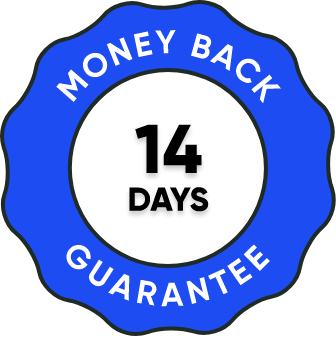 You're covered with our 14-Day No-Risk 100% Money Back Guarantee!

"We bought the plugin for our shop to enable all our shipping options. We are thrilled with the range of functions. Really great. Another highlight: In case of problems or questions, the support will help immediately. Thanks a lot for the great work."
"It did an awesome job for me. Integrates perfectly and works seamlessly with my theme. Love it!"
"The plugin has great features, and when I faced an issue, their support team was super fast to respond and fix the problem."
"You can get an excellent slider for your WooCommerce store, which will make your website look professional and active."
"Nice and easy to use. It is making a good impact on my business. Thanks for making this. Recommended!!"
"Just downloaded. And, I think this will become very worthwhile in social proofing my brand. Very great tool!!"
"Great plugin & great service. We can check the individual page summary and that's awesome."
Discover What's Included in Our
Essential Plugin Bundle
High-quality WooCommerce plugins for managing, optimizing, and scaling your business.
Why Our WooCommerce Plugin Bundle
is Your Best Choice
Experience the difference: Unmatched Quality, Functionality, and Support!
A Comprehensive Solution
Our bundle includes a wide range of plugins developed to address various facets of your WooCommerce store's operations. It's a one-stop-shop solution for everything from shipping management to advanced analytics.
Quality and Innovation
We've developed every plugin in our bundle with a priority on innovative functionality and robust performance. Our constant focus on quality and innovation places us ahead of our competitors.
Outstanding Customer Support
We stand by our customers with top-notch support, ready to assist you whenever required. Our dedicated customer service is a testament to our commitment to your success.
Trusted & Loved by 100,000+
WooCommerce Store Owners
Discover why businesses around the globe trust our DotStore plugins to drive their eCommerce success. Hear the
success stories directly from our satisfied customers.
FAQs
Questions put up by our valuable customers.
Don't worry, your purchased bundle is secure. While we are committed to continually improving our bundles and plugins, changes will not affect the products you've already chosen with your subscription plan.

After your payment has been processed, we'll email you the download links for the plugins and corresponding installation and user guides. Remember to use a valid email address for your DotStore account.

Absolutely! You're welcome to use these plugins in a development environment, and it won't count toward your total site usage for the bundle or individual plugin.

If you cancel your subscription, either intentionally or unintentionally, don't worry! You'll still be able to use your purchases in full capacity throughout their valid period (as stated in your plan). However, when your subscription ends, updates will not be available, and our support services will no longer cover the package.

Unless you cancel your subscription or disable the auto-renew feature, your subscription will renew automatically, ensuring continuous access to updates and support.

Yes, we provide a 30-day refund guarantee. If any issues arise that our support team can't resolve, you're entitled to a refund on your bundle purchase.

Depending on your chosen plan, you could save between 60 – 90% by purchasing the bundle instead of individual plugins. The All Access Bundle plan offers the highest savings, granting access to all bundle plugins and potentially saving you up to 90%. Even the plans with fewer plugins can still offer hefty savings of up to 60%. Overall, this bundle represents excellent value for your online business.