Regardless of the type of e-commerce store you own, you must have the backing of Google Analytics to make sure that you have the power of the right data by your side. When used correctly and in an enhanced way, Google Analytics holds the power to encourage WordPress and WooCommerce stores.
We will talk about the importance of Google Analytics in the real world and how to bring it into action. So, let's get started.
Importance of Analytics for Agencies and Online Businesses
First, we will explain why and how analytics is bringing revolutionary changes to online businesses and WooCommerce stores.
1. Promotes data-driven decisions
With Google Analytics for WordPress and WooCommerce stores, you can gain insights into how your key workflows move and proceed in real-time.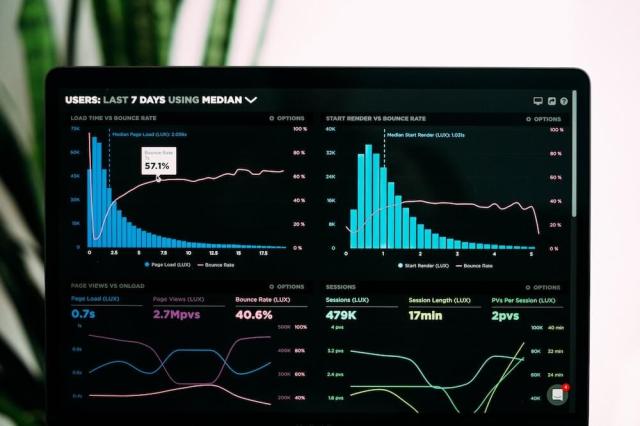 For instance, agencies and online stores can learn which marketing campaign is performing well and which are not, which product is performing better, how customer experience is framed, and many more. So, why not create custom events?
When all these insights are by your side, it's easy to make informed and data-driven decisions. Rather than relying on guesswork or intuitions, you can make decisions based on data that will never disappoint you.
2. Help you do performance measurement
By tracking KPIs like website traffic sources, customer engagements, ROI, and many others, eCommerce analytics does a great job of finding out how an online store is performing in real time.
3. Segment the audiences
When effectively implemented, analytics is a great way to segment the audience based on demographic parameters. This type of segmentation forms the foundation of targeted marketing and top-notch personalization. Hence, the result is solid and result-driven marketing.
4. Suggests areas of improvement
For any store, knowing the operational bottlenecks is important as this will help them to get rid of growth hindrances and move ahead without any restrictions. Analytics for eCommerce can help you identify areas that require serious upgrades and optimization. They have a chance to modify their strategies and aim for better results.
While analytics are a real savior for all sorts of businesses, they make a huge difference for e-commerce store owners because:
It enables the tracking of sales, revenue, and average order value, providing insights into the financial health of the business.
Analytics can reveal where users are dropping off during the checkout process, helping businesses optimize it to increase conversion rates.
It can greatly assist inventory management by providing insights into demand patterns, allowing businesses to stock products more efficiently.
It can make product customization and personalization possible. WooCommerce store owners can use the data to determine what customers want and frame marketing messages accordingly.
All in all, analytics is what agencies and online businesses need to watch out for the store's performance, make data-driven decisions, and continually improve strategies.
Enhanced Ecommerce Tracking
Leverage the power of analytics to boost your store's performance and maximize profits.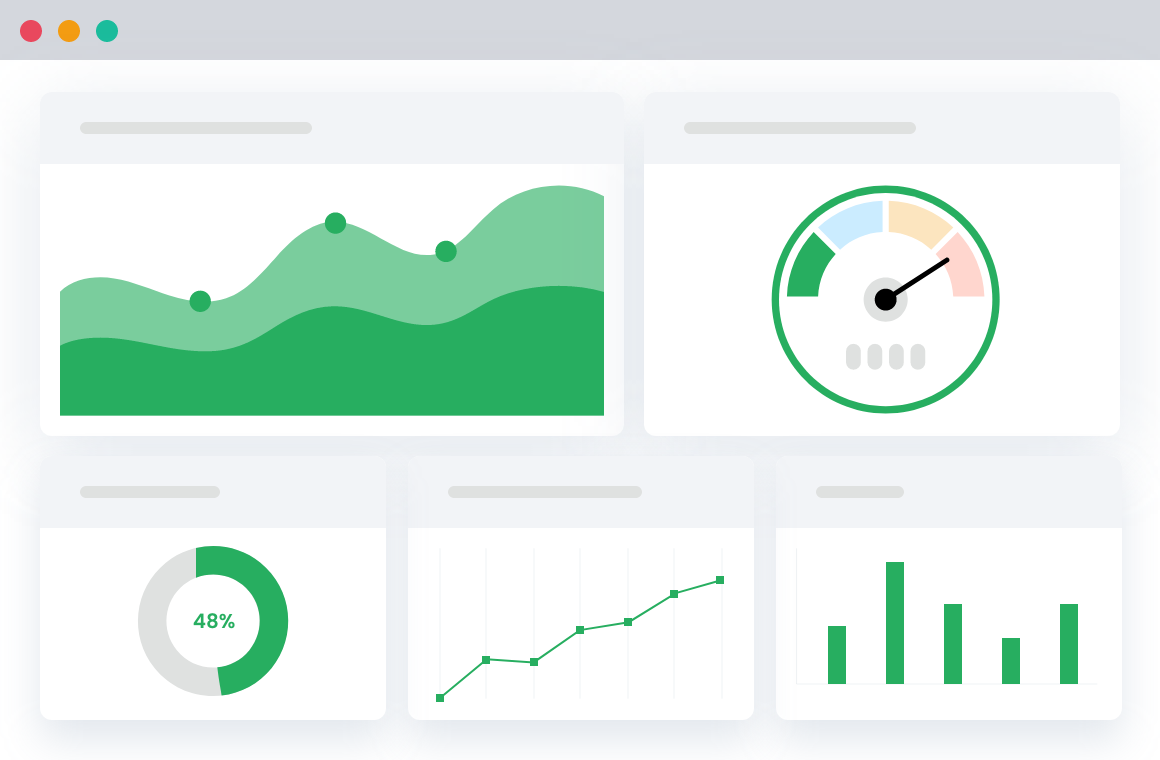 5. What is Google Analytics for WordPress and WooCommerce?
Google Analytics is a free-to-use analytics tool for WordPress and WooCommerce stores. The tool ensures website owners can track and analyze various aspects of user activity and engagement.
Using the tool, it is easy for store owners to monitor every movement of their website visitors. They can use the gathered data to leverage key workflows and perfect them, as they are now backed with analytics.
The tool comes with great features and capabilities that include:
Analysis of the number of visitors, page views, and sessions
Analysis of user behavior to break down how they access your websites and applications
Audience insights that help you understand the demographics of the audiences
Conversion rate tracking so that online store owners can learn about the success of your website
Custom reporting that will help you focus on specific metrics and dimensions
Cross-device and Cross-Platform tracking that provide how your visitors are accessing your website on different platforms
As it comes with an impressive integration suite, getting connected with any data or tool becomes an easy job for store owners.
Prerequisites for Setting up Google Analytics for WordPress
Setting up Google Analytics for WordPress is a simple process, provided you meet all the prerequisites and follow the process without messing up. Here is a quick overview of the involved steps.
Step 1: Create a Google Account
You need an active Google Account to start with Google Analytics for WordPress. Create one here if you don't have a Google account.
Once you have an account ready, sign in to Google Analytics.
You will be able to see the Account Set-up section. Fill in all the asked details.
Step 2: Setup a Data Stream for your Website/URL
To make sure Google Analytics for an e-commerce store is in action, you have to set up a property, which is your online store. For this, you have to:
Click on the "Admin" tab and the "+ Create Property" button.
Follow the on-screen instructions to provide information about your website, including its name, URL, and industry category.
Once that's done, it's time to set up data streams for your website or WooCommerce store. The process is simple.
Select 'Web' under the platform section of the Property Setup section.
Next, connect your WordPress website with Google Analytics by entering the Google Analytics tracking code to your website. The code is known as Google Tag. You can do it manually or use a plugin for the job.
Set up Google Analytics for WordPress settings such as goals, e-commerce tracking, specific IP addresses, and more for your account.
Step 3: Ensure that your Configuration works well
You need to check whether or not your website is well integrated with Google Analytics for WordPress.
Go to your Google Analytics account, select your property, and navigate to the "Realtime" section to see if your website sends data.
As you don't get the reports immediately, you might have to wait 24 hours to get the data for your website.
How to Enable Enhanced eCommerce Tracking for a Store?
Now that you have Google Analytics for WordPress ready to help you, you must know how to enable and activate it. The traditional route is busy and demands great effort. The best way is to use the Enhanced eCommerce Tracking Plugin.
Developed by DotStore, this plugin is not less a blessing for the WooCommerce store as this plugin helps you activate the power of Google Analytics for WordPress without much hassles. This is an easy-to-use plugin that is compatible with Google Analytics 4 Tracking. This makes you enjoy the best of both worlds: Universal Analytics and eCommerce GA.
In no time, the plugin collects the data from your online store and starts analyzing it for your good. The best part is that the tool doesn't disperse data. It collects the data from different components of a WooCommerce store and presents it in a consolidated form. Hence, understanding data becomes a cakewalk.
Have a look at some key capabilities that this plugin brings with it.
It can do 404 Error Tracking in real-time
It lets you track form data, downloaded file data, user IDs, comments, and search results
It can track revenue, transactions, applied coupons, products added to the cart or removed from the cart, and many other components
You can create detailed demographics and interest reports with this plugin
It promotes IP anonymization
You can add easy-to-track codes for customers logging in as guests to your website
You can easily generate your custom events for WooCommerce.
We only mentioned the key abilities of this plugin. You can learn more about it once you start using it. As it comes with a 14-day money-back guarantee, you can go ahead and give it a try without any fear.
Benefits of Using this Plugin for Conversion Tracking
Wondering what would be your takeaways as a customer of using Enhanced Ecommerce Google Analytics for WooCommerce plugin? Well, we have a few to mention here.
As you have in-depth insights about how your customers are using your store and what they are expecting out of it, you can personalize the entire buying experience for them. This way, you can boost the conversion rate of your WooCommerce store.
By using analytics for eCommerce, you can get rid of 404 error pages and turn very casual visits into sales opportunities.
The plugin allows you to notify customers about when the product is added to the cart, it's removed from the cart, and the cart quantity is reduced. With these timely nudges, you can promote conversion.
Final Words!
Analytics of eCommerce is an easy way to stay on top and understand trends in the eCommerce industry. Google Analytics for WordPress is a great way to make it happen, and to have a smooth experience; we recommend you use the Enhanced Ecommerce Google Analytics for WooCommerce.
The plugin makes everything smooth and easy-going. Get it today and experience the real power of Google Analytics for WordPress.
Enhanced Ecommerce Tracking
Leverage the power of analytics to boost your store's performance and maximize profits.