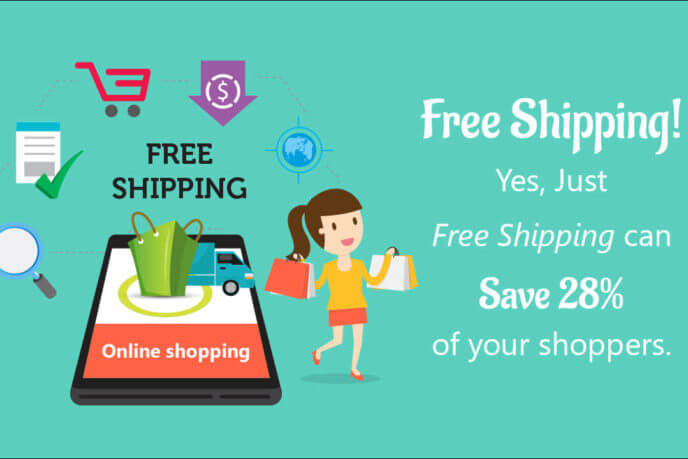 The Sooner The Better. Because Free Shipping Can Save 28% of Your Shoppers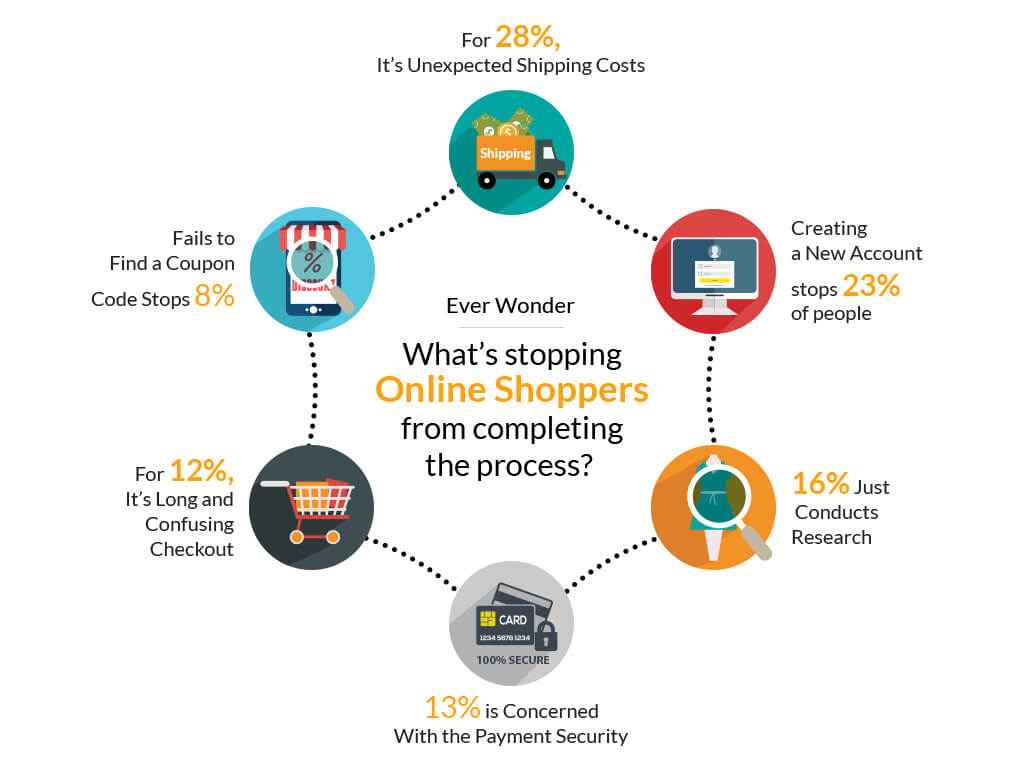 Therefore, despite how easy it is to launch an online store, scaling an eCommerce business remains extremely difficult. In fact, nearly every web store owner has one perennial concern regarding their eCommerce site – Cart Abandonment.
The secret to success in 2017 is no longer just get it out there and see how it performs. The most successful retailers are strategic and targeted in their efforts, both offline and on. Nevertheless, developing such strategic plan based on who buys what, where and why would be costly and onerous on time.
Ever wonder what's stopping online shoppers from completing the process? Following are some significant reasons: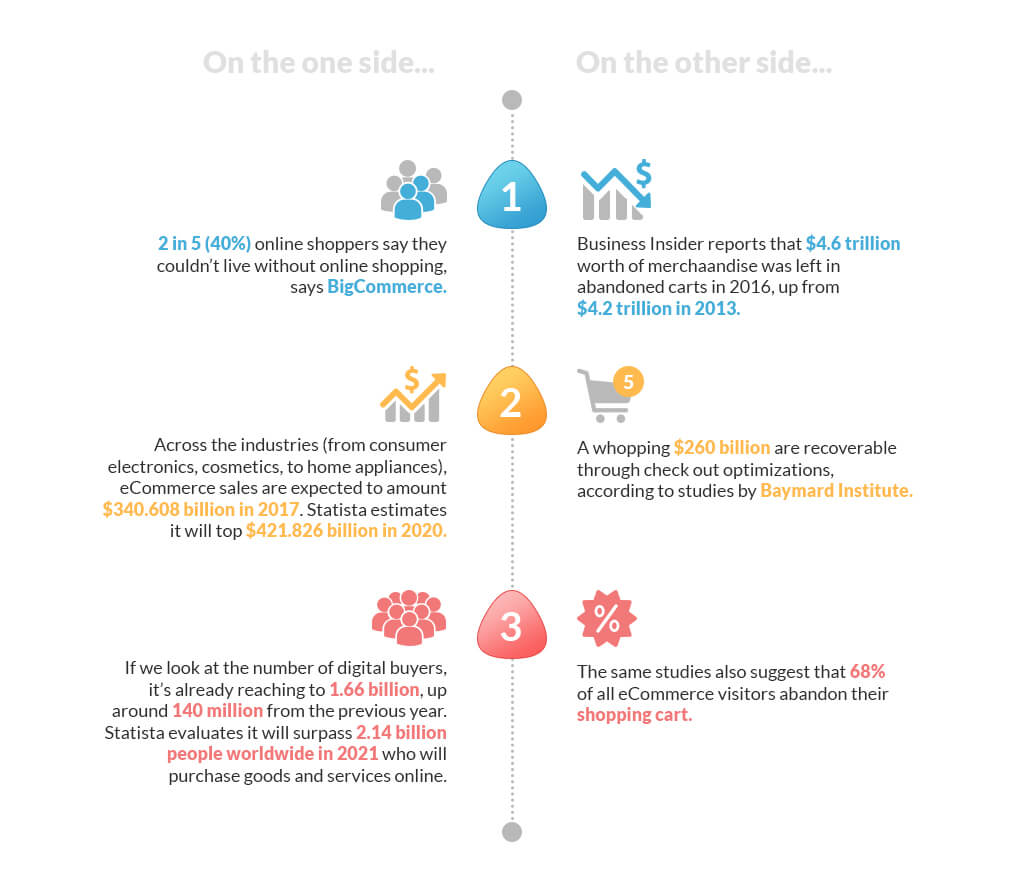 Now, it's clear that Shipping Costs is THE significant barrier.
That's the reason we have kept the title:
The Sooner The Better. Because Free Shipping Can Save 28% of Your Shoppers
Knowing that we have presented below three interesting facts to give you a window into how the offer of 'Free Shipping' influences online buying decisions and how…
Free Shipping is Becoming a Must-Have For WebStores
Reports say:
Free shipping is the top most incentive for

9 out of 10

consumers to shop online more.
If free shipping options are available,

96%

of online buyers are encouraged to buy more.
To qualify for free shipping

58%

of online shoppers add an item to cart.
Do you know, Devid Bell, Wharton marketing professor, while researching an online grocery store noticed a phenomenon that a free shipping offer that saves a customer $5 is more appealing to many than a discount that reduces the price by $9.99.
In fact, according to recent data from Accent, 88% of consumers would be more likely to shop at a site online if they were promised free shipping.
Well, following are the actions consumers take to qualify for free shipping:
| Actions | Age(%) |
| --- | --- |
| Choose the slowest shipping option because it is Free | 50% |
| Search online for promo code for free shipping | 47% |
| Join a loyalty program to qualify for free shipping | 31% |
| Delay purchasing to wait for Free Shipping | 30% |
| Choose to shop at physical store instead of online | 28% |
Follow The Proven
Patrick Reynolds, CMO at SessionM, explains that there are three primary ways to grow a business:
Get new customers,
Get existing customers to buy more, and
Get existing customers to buy with more frequency.
Following is the table from a colossal eCommerce giant, which according to Reynolds, shows the implementation of all three strategies mentioned above.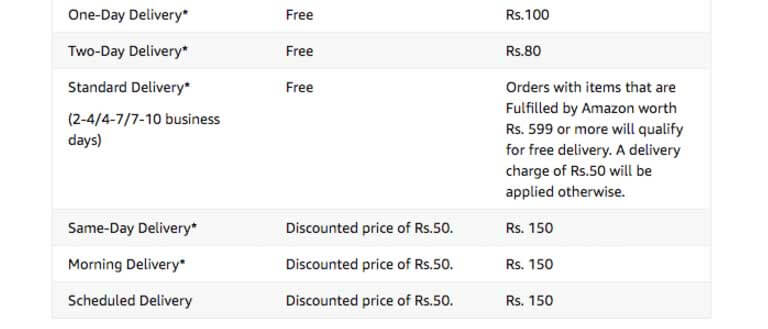 Guess who's this?
Yup, you're right! It's none other than the Amazon Prime.
Do you know Amazon Prime now has 80 million members (that's double in size in two years) and spend an average of an average of $1,300 annually with Amazon, compared to about $700 for non-members, according to a recent study from Consumer Intelligence Research Partners?
An infographic by BigCommerce featured at HubSpot suggests that Free Shipping is the second most considered factor after Product Quality that attracts the customers to purchase from you.
In a nutshell, today's online shoppers want Cheap, Easy, and Insanely Fast delivery.
So What to Do And How to Do?
Considering the flexibility WordPress + WooCommerce offers, 24% of all online stores have been powered by this platform. Well, here're the 50 great WooCommerce sites.
When we think of WordPress + WooCommerce, we think of themes and plugins.
So, anyone who is looking for help to grow their WooCommerce based store and make their customers happier with an excellent all-around shipping plugin, here's the Free Shipping Plugin for WooCommerce.
Excitedly I'm sharing here what 450+ eCommerce site owners have looked into this plugin?
The facility to create and/or add:
Precise Shipping Charges.
Multiple flat rate shipping methods.
Flat rate shipping method for countries, state/particular zone.
Flat rate shipping method for a specific product, category, weight, quantity.
Shipping method forcefully/compulsory for a particular product.
Shipping method on zip-code.
For details, I would recommend skimming through the Features and taking an in-depth journey via Live Preview, or you may go through the Video Demo as well to have a clear idea of what to expect from this Free Shipping Plugin for WooCommerce.
What makes it unique?
Their Master Settings: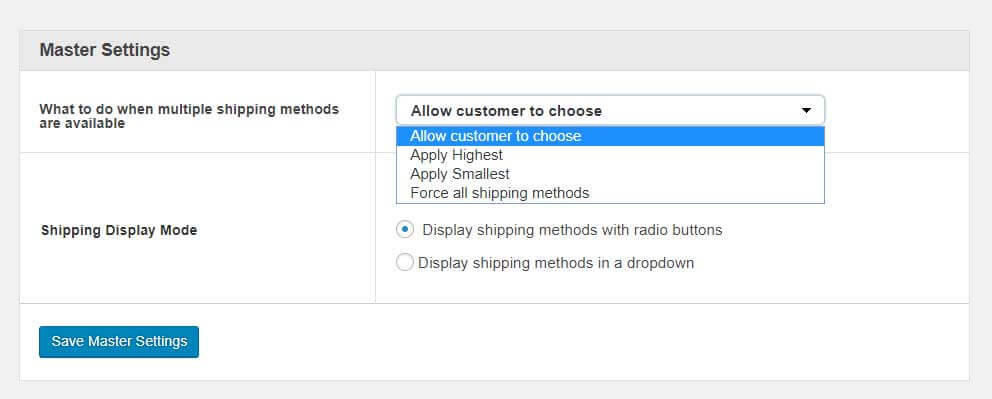 Most stores who sell free shipping plugins for WooCommerce do not offer this. Yes, it's available at a lower cost, but if we try to understand clients' business problems at a deeper level, these Master Settings are of high importance.
To compete and be successful, smaller retailers need to focus on the in-store experience, says Reynolds. Having said that, it is evident that if you haven't started offering free shipping, then you could be losing out on a big chunk of online sales. It is a game changer concerning increasing sales and improving customer service.