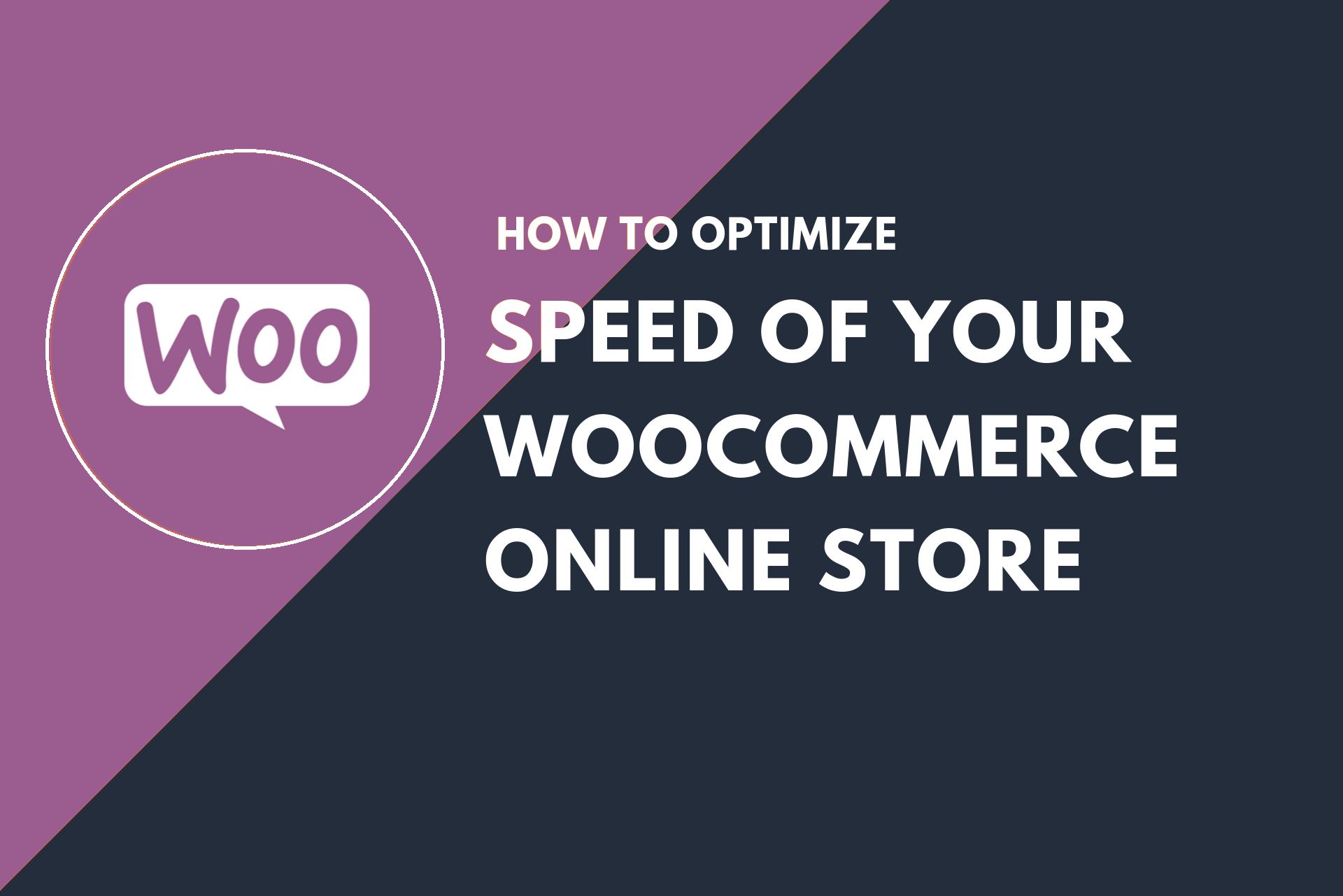 How to Optimize the Speed of your WooCommerce Online Store
So you have a WooCommerce website, and you're disappointed with its speed? You've opened the right article.
Businesses, whether they're big or small, will at some point have to deal with this issue. While WooCommerce is a fantastic platform, it does come with a set of shortcomings that stem from one major problem — slow page load. This problem alone can cause a considerable decrease in traffic, a spiking bounce rate, a boatload of abandoned carts, and SEO-related issues as well.
In this article, we'll take a look at the things that you need to take into account, in order to ensure a quickly loading WooCommerce store. In effect, you'll end up seeing an increase in sales and customer satisfaction. Let's dive right in, shall we?
Why page load speed matters
Page load time is having been an essential issue for quite a while now. It's been popularized by Amazon after the giant published a study, which indicates that every 100 ms of latency would detriment their sales by nearly one percent. If you take into account, the company's turnover — it's a lot of money.
This has pushed businesses all over the world to start optimizing the speed at which their websites load. Another essential report published by Akamai indicates that pages that load 100 ms slower will typically suffer a 7% decrease in conversion and a little over 5% decline in sales.
Our top tips to speed up your WooCommerce
1. Don't use too many extensions
While the number of extensions you use is very important, it's crucial to underline their quality also plays an important role. Keep an eye on the extensions that are on and always ensure that they're necessary and relevant. More importantly, consider keeping them up to date. Developers are continually working on their improvement. Very often, newer versions will have a lesser toll on the page load speed.
2. Compress product images
Images and videos can be very demanding of the page loading speed. Therefore, it's absolutely imperative to invest the necessary amount of time into media optimization. Doing so will result in a considerable decrease in page load time.
There are many ways this issue can be addressed. You can either do it manually in your image editor of choice or opt for using a WooCommerce plugin.
Essentially, your goal is to diminish the files' sizes, but at the same time, ensure that your images still look appealing to the customer's eye.
Here are a few simple things you can consider:
Eliminate the pictures that serve no purpose/the customers' experience will by no means degrade due to their absence;
Change the format of the images. Consider using JPG for image and PNG for illustrations and such;
It's also important to mention that you can often choose to replace unnecessary images with a detailed and well-written copy. There are a few tools and services that can help you and even consult you on optimizing your text to replace images organically.
3. Clean Up Your Database Regularly
Your entire site is stored in a database. As months go by, your database eventually becomes increasingly cluttered with data, much of which you really don't need. This includes stuff like drafts, pages, and posts you've deleted, pretty much everything you can think of. WooCommerce sites also have product pages, tags, categories, among other data.
Cleaning your database regularly will considerably decrease your page load speed. However, keep in mind that "considerable" in this context is a fraction of a second — something you may not even detect, but which can have an impact in the grand scheme of things.
4. Do you have a solid caching solution?
If you don't have an excellent caching plugin in place, you may be missing out on a lot.
What this plugin does is generate and save a static version of your website, so that when a customer goes back to your site, they won't have to load it again. This will allow your return visitors or shoppers to load your site much quicker than otherwise.
They won't have to load all that media on your website, which will significantly decrease the amount of data sent between the device and your website. This will allow you to considerably improve your customer experience to the people that have visited your site at least once.
However, there are a few pages you should exclude a set of pages from the cache:
Cart
Checkout
User's account page
Not eliminating these pages from the cache will cause them not to refresh, which will eventually turn to check out into a fairly complex task if not impossible. Therefore, it's also imperative to take this into account when planning your copies for both static and dynamic pages.
There is a variety of tools and services that help you do that properly. Here are a few examples — Best Essay Education (a popular writing service that consults its clients of copywriting and content strategy), WoWGrade (a commonly used editing service) and Traffic and Copy (a reliable resource, where you can find lots of information on copywriting and user experience writing).
5. Consider using a content delivery network (CDN)
We rarely think of this as being an actual issue, but data has to travel. Sometimes the geographical distance between your customers and servers can cause a considerable delay, just because it takes a long time for data to be transmitted from the server to a potential buyer and vice versa. Therefore, if your business has many customers outside your country, you should consider investing in the services of a reliable content delivery network.
Not using a CDN will cause your users on a different end of the country or even in a different continent to experience slow page load, which, in effect, will cause your clientele's frustration and a subsequent dip in sales.
A content delivery network creates a copy of a site's static content and distributes it to a network of servers all over the country or the globe. As a result, a customer that wants to access your website will receive that data from the server that is closest to them, thus significantly decreasing time expenditure.
However, it's safe to say that before you choose to use a content delivery network, you need a proper understanding of your client base's geographical distribution.
Conclusion
Online shoppers expect a highly engaging and personalized WooCommerce store without compromising the site's speed. This is because a slow website has a direct correlation to a high abandonment rate. And, a high abandonment means a lesser revenue.
While eCommerce stores need to supply ample features and experiences to engage with their customers, shoppers also demand the need for speed. To deliver rich, responsive, and fast WooCommerce store, use our proven ways to speed up your website today