Do you want to offer customers discounts when they buy bigger volumes of stock from your online store? Bulk discount plugins let WooCommerce store owners reduce their inventory and attract buyers to your website through pricing incentives.
Unfortunately, WooCommerce doesn't have a built-in volume pricing feature by default, but in this article, we'll introduce you to a number of bulk discount WooCommerce plugins you can use and give you step-by-step instructions for setting up bulk discounts for your eCommerce store.
Why Offer Bulk Discounts?
Bulk discounts (sometimes called volume or quantity discounts) are a pricing method that rewards customers who purchase more items to access a lower price. In other words, bulk discounts offer tiered discounts to customers that purchase larger quantities. The more they buy, the better (and bigger) the discount will be.
While simple promotional discounts can be effective, bulk discounts incentivize individuals or businesses to buy goods from you in bulk or larger quantities than they usually would. This method works particularly well if you want to quickly shift a lot of stock.
There are other benefits too. By offering your product at a reduced rate, you could gain an advantage over your competition. You'll also attract bulk buyers to your store and simultaneously increase your average order value, lowering shipping and return costs.
Bulk discount WooCommerce plugins will enable you to set up advanced discounts tailor-made for your store so that you can clear inventory related to a specific product, category, or even across your entire store with just a few clicks. That way, you can clear out slow-moving stock far more quickly, freeing up space for new inventory or generating additional cash flow when needed.
How To Choose Your Bulk Discount WooCommerce Plugin
While there are dozens of bulk discount WooCommerce plugins on the market, they can differ dramatically. There are a few key things you should be aware of when evaluating bulk discount WooCommerce plugins:
Conditional Discounting
There are two methods of bulk discounting: simple and conditional. A simple discount doesn't make distinctions between customers, e.g., offering a simple 10% off coupon to anyone who purchases over Thanksgiving weekend. These discounts can be very effective, but the best plugins allow for conditional bulk discounts centered on your store's needs (and the customers you are trying to attract).
For example, if customers buy ten or more of a $100 product, they will receive a discount coupon of 15% off their next order. You could also encourage repeat sales by offering a 10% discount coupon code on the next purchase of a specific product.
Ease of Use
Conditional discounting requires advanced conditional rules which enable you to tailor your discounts more strategically, but that shouldn't make your plugin harder to use. You should be able to set up your discounts quickly and easily so that you can make changes on the fly when you need to. If the bulk discount plugin you are considering is overly complex, steer clear.
Degree of Technical Assistance
There are several bulk discount WooCommerce plugins with excellent features that work extremely well… until something goes wrong. Choose a plugin that offers great customer support, whether you need help setting up your plugin for the first time or need more technical troubleshooting assistance. 
WooCommerce Dynamic Pricing and Discount
Apply advanced discount conditions to drive more revenue with our intuitive and easy-to-use plugin.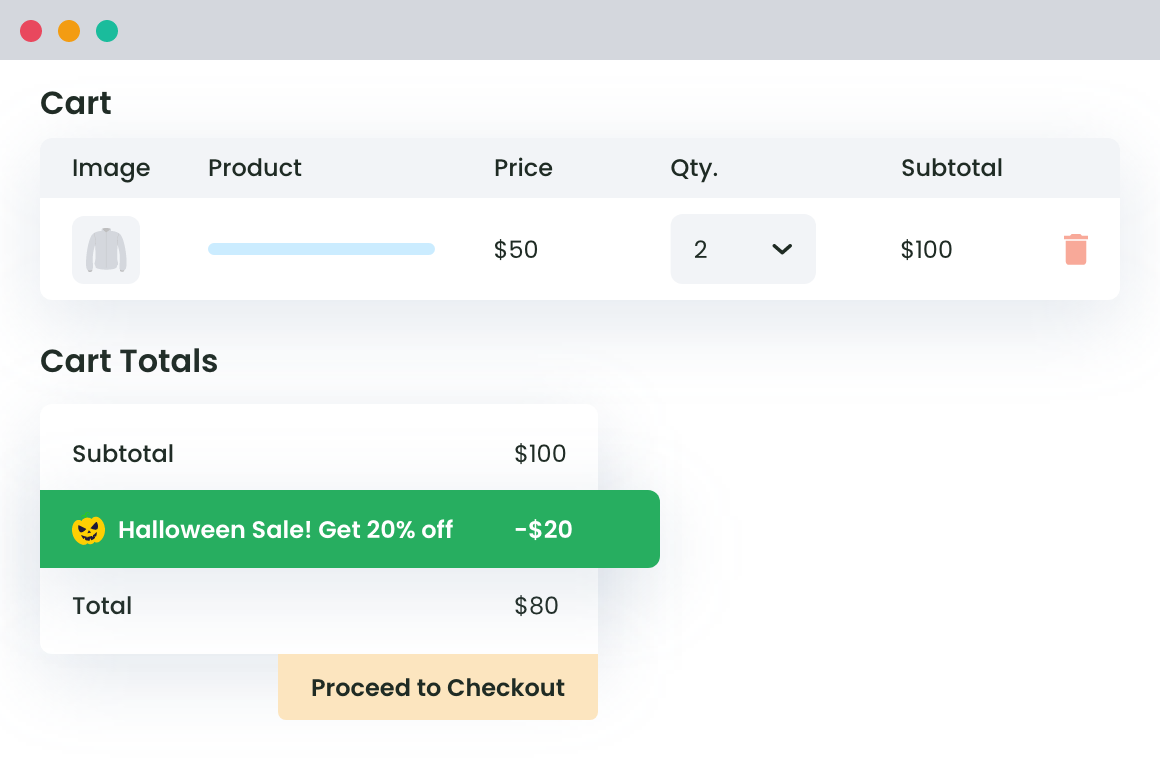 The Best Bulk Discount Plugins For WooCommerce
Now that you know what to look out for when you're evaluating WooCommerce bulk discount plugins, we can dive into our list of the best WooCommerce plugins that help you offer volume pricing in your store, in a specific category, or for a specific product.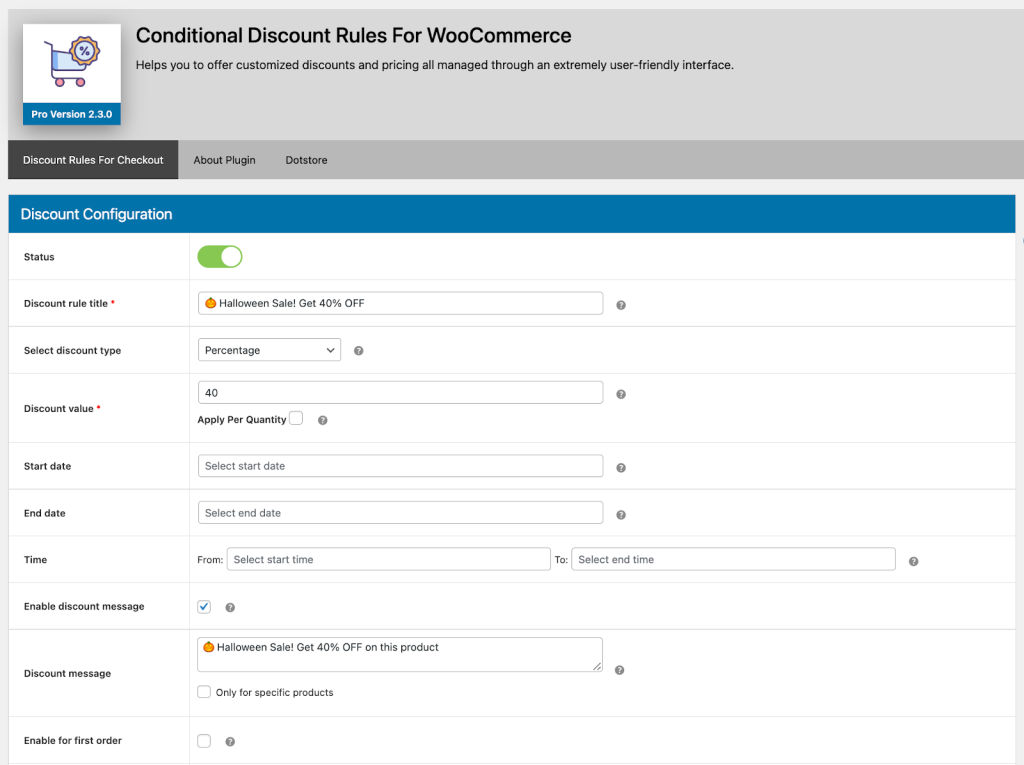 WooCommerce Dynamic Pricing and Discount Rules from DotStore offers all-in-one as well as tailored discounting for your WooCommerce platform. It's very easy to set up bulk discounts for a large number of parameters, from global site-wide discounts across your entire store or targeted discounts to make your customers feel special. With this plugin, you can set up bulk discounts for WooCommerce products based on the quantities purchased, as well as discounts based on location, product type, user role (e.g., special discount offers for wholesale users or resellers), and even the date.
WooCommerce Dynamic Pricing and Discount Rules uses conditional logic to set up these parameters or any combination of these parameters as you require, either as a fixed discount (e.g. $100 off) or as a percentage (e.g. 10% off your cart). You can also highlight bulk discounts directly on your product pages with a customizable message to encourage more purchases from your customers.
It's one of the rare plugins that ticks all of the boxes with conditional pricing, an easy-to-use interface, and excellent customer support to help you get started in minutes.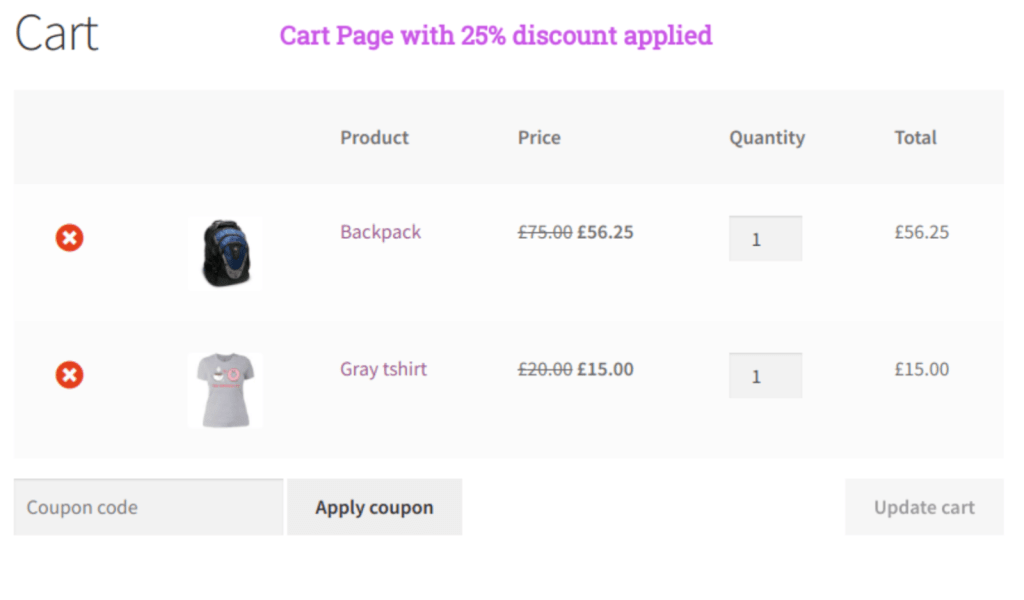 Discount Rules for WooCommerce lets you set up bulk discounts based either on the user role, product, or the product category you'd like to target. There are plenty of different discount options, including cart discount rules (e.g., offering a percentage discount on large orders above a certain value, such as "Spend $1,000 and get 10% off"). Bulk discounts can also be applied to product variations, which can be useful if you offer a large number of products that are very similar but have different sizing or color options.
The plugin itself has great support, and the premium version comes with fun features, including a screen congratulating customers when they pay for a discounted order.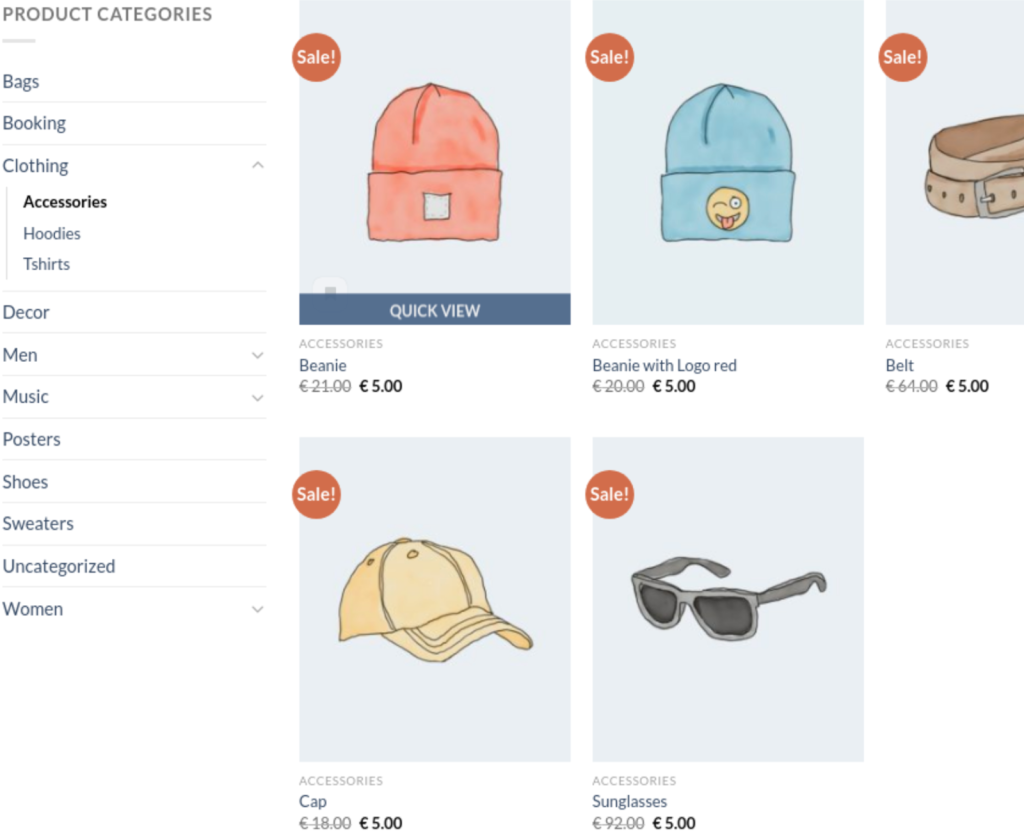 Advanced Dynamic Pricing for WooCommerce lets you set up a range of advanced pricing rules for your store, which can be very useful if you have complex discount needs. You can set any type of discount or dynamic pricing you'd like, for example:
Buy any electronic product and receive free shipping
Buy four or more T-shirts on Friday and get 20% off
Buy any premium dog food product and get a dog bowl for free
Receive a 10% discount on accessories if you add a winter jacket to your shopping cart
There's bulk discount functionality as well, but you'll need to set up bulk pricing tables and rules and upload them to the plugin, which can be a little complicated for beginners. Overall, this plugin is good if you operate a complex store that requires a lot of customization.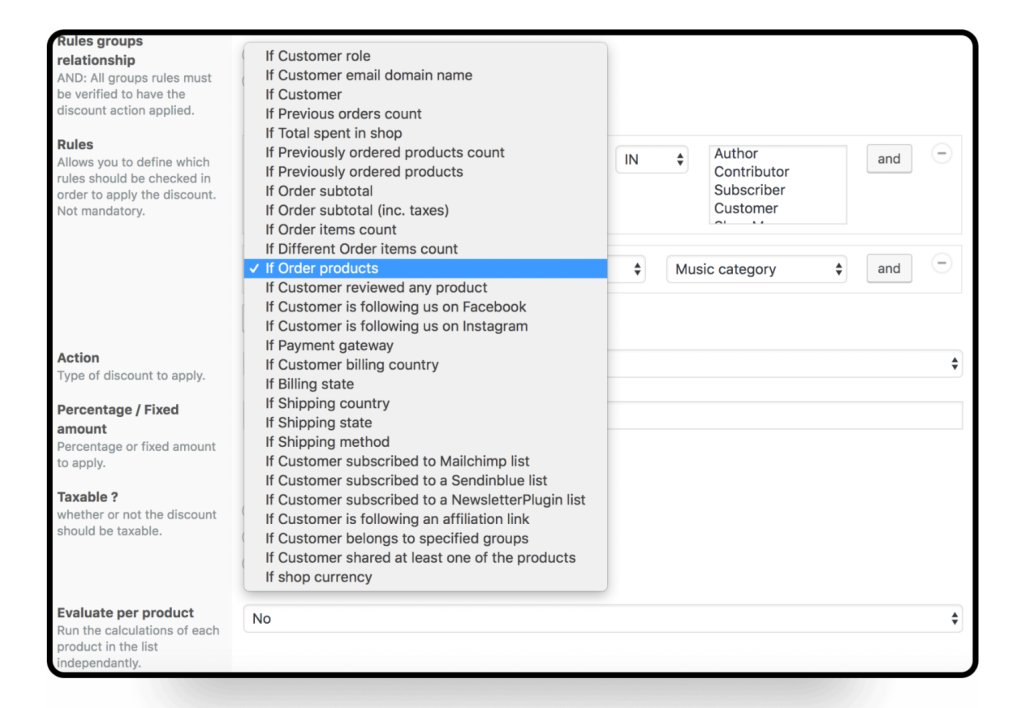 Formerly called WooCommerce All Discounts, Conditional Discounts for WooCommerce offers simple but dynamic discounting, including bulk discounts, wholesale pricing, group-, member-, role-, and quantity-based discounts, free gifts, and discounts tailored to product categories, tags, prices, and product data. It's particularly good for building loyalty and repeat purchases – you can offer discounts based on previous orders by the customer.
Like most of the bulk discount WooCommerce plugins we've examined, this plugin uses conditional logic to enable combinations of the various discounts. One of the features that is particularly handy is the ability to create a product list based on common criteria (e.g., categories, meta tags). That way, you can apply bulk discounts to every product on the list instead of manually setting up discounts for each individual product.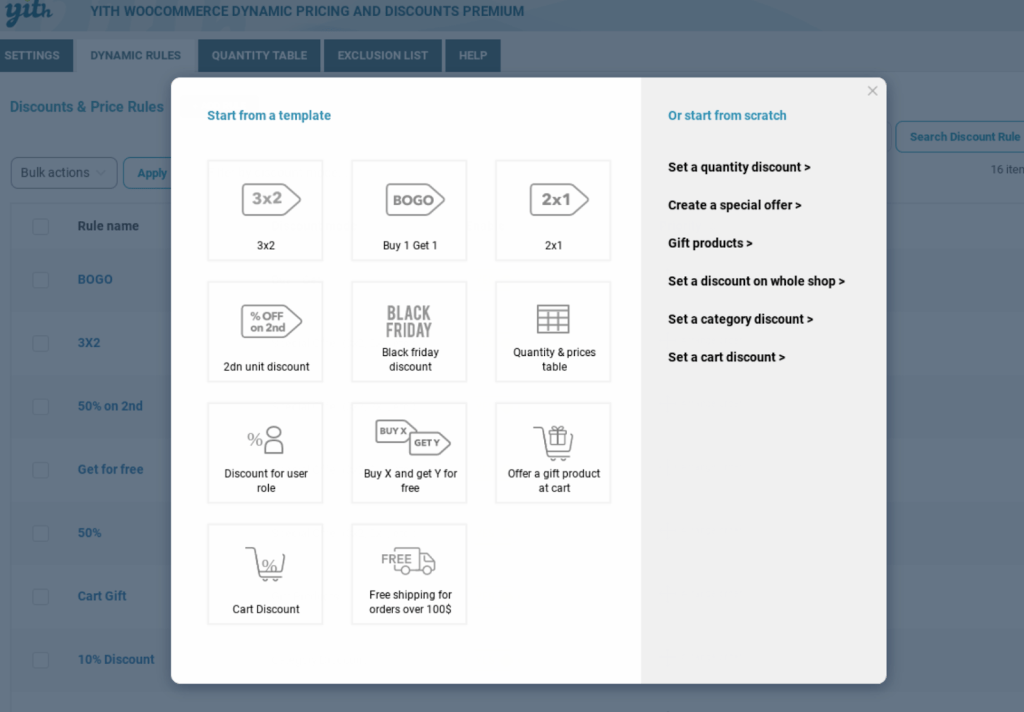 YITH WooCommerce Dynamic Pricing and Discounts lets users set up bulk discounts and targeted special offers across their entire store, as well as discounts based on order value, cart total, or other criteria. You can set up a number of popular promotions (such as 3 for 2, 2 for 1, Buy One Get One (BOGO)) in your shop, offer a product as a gift or add free shipping when a minimum amount is spent, or even schedule discounts to start and end automatically (like Black Friday specials).
You can also choose whether or not to show users the quantity or price table when they place their orders to let them know about the bulk discount (or not). At $139,99, it is a pricey option, but it's highly dynamic and should meet most if not all of your discounting needs.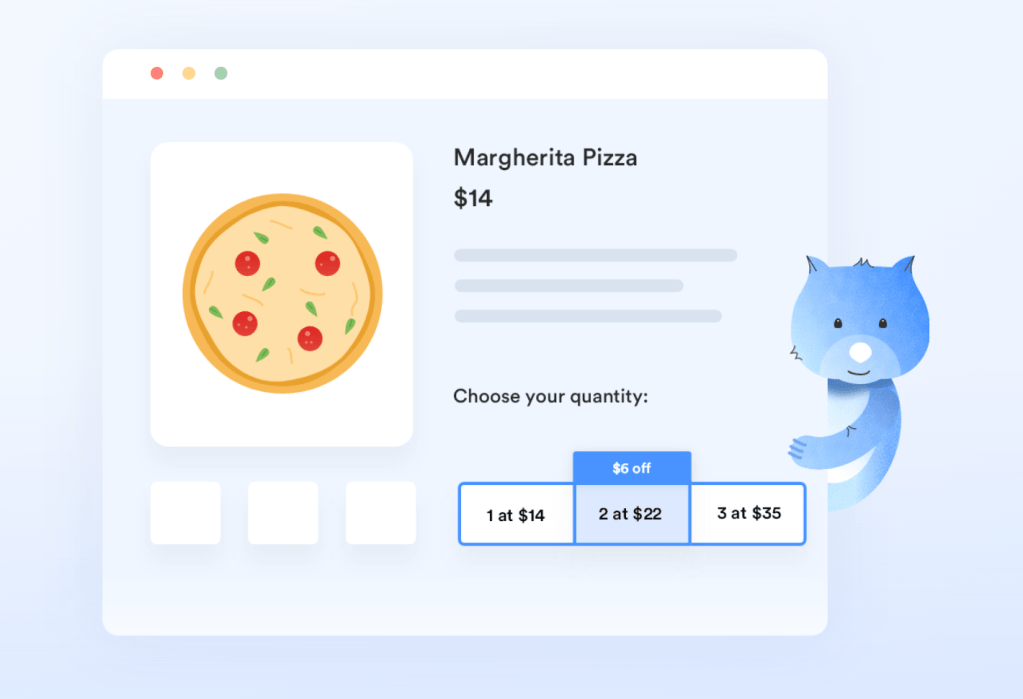 WooCommerce Quantity Discounts, Rules & Swatches offers all of the standard features of a dynamic discount plugin, including tiered pricing and bulk discounts. You can set discounts or product pricing for various quantity ranges, so your customers will be able to see how pricing changes based on the product quantity they select.
What makes this plugin stand out, however, is its custom quantity swatches. You can change the default WooCommerce quantity design and replace it with customizable quantity buttons (swatches). You can freely change the colors and text of these swatches to make your store (and your discounts) stand out.
How To Set Up A Bulk Discount In WooCommerce
Setting up a bulk discount may seem complicated, but it's actually very straightforward. Let's look at a brief tutorial on how to use WooCommerce Dynamic Pricing and Discount Rules to set up a bulk discount on your store: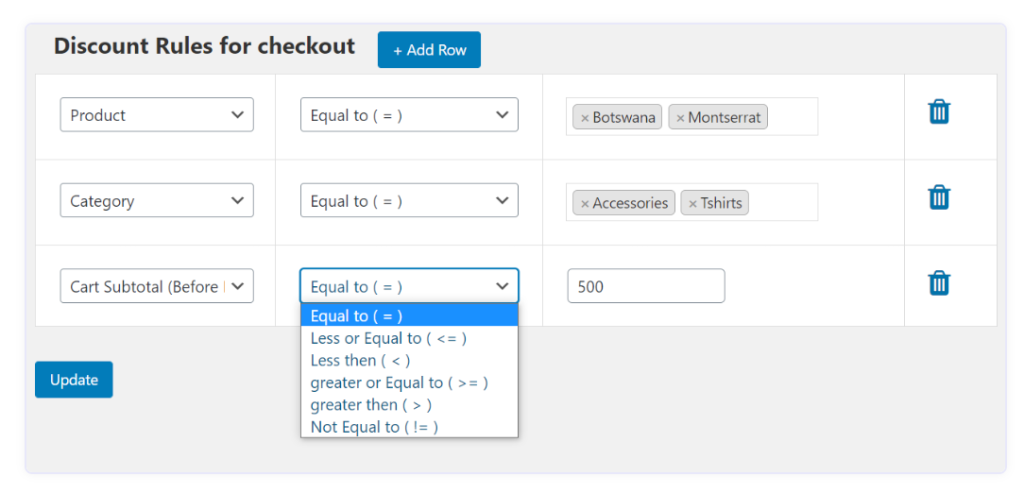 First, download the plugin and activate it in the WordPress dashboard. Go to WordPress Admin > DotStore Plugins > Conditional Discount Rules for WooCommerce > Add New.
In the 'Discount Configuration' window, choose a title for your discount, such as 'Wholesale Discount.' Note that this title will also be shown to the customer.
Choose whether you want your discount to be a fixed or a percentage discount, and then enter the value of your discount.
Set start and end dates for your discount if you need to limit your discount to a specific period.
In the 'Discount rules for checkout' window, click '+ Add Row' and choose the conditions by which your discount will be applied on the checkout page. For a bulk discount, this could be 'User Role' 'Equal to' 'Wholesale,' or 'Quantity' 'Greater or Equal to' '30′.
Finally, choose the category or product to which your discount will be applied by choosing 'Category' or 'Product' and 'Equal to' followed by your product or category. You can also apply your bulk discount based on a range of other parameters!
Set up bulk discounts in WooCommerce with WooCommerce Dynamic Pricing and Discount Rules
WooCommerce bulk discounts can be extremely useful if you want to sell more units and increase your average order values. They can also help you attract new customers looking for wholesale pricing to your store and help you stand out from your competition. While native bulk discount functionality isn't available through WooCommerce, there are a range of exciting bulk discount WooCommerce plugins you can use to set up advanced and highly dynamic bulk discounts for your store.
WooCommerce Dynamic Pricing and Discount Rules is a simple and easy-to-use bulk discount plugin for WooCommerce that can be set up in minutes. You can apply bulk discounts tailored to the needs of your store, your business goals, or your customers. Choose between fixed or percentage value discounts, add customizable messages and entice your customers to buy more of your products more often. It's intuitive enough for anyone to use, but if you get stuck, excellent customer service and support are available through DotStore, the premium WooCommerce plugin developers behind the product.
WooCommerce Dynamic Pricing and Discount
Apply advanced discount conditions to drive more revenue with our intuitive and easy-to-use plugin.