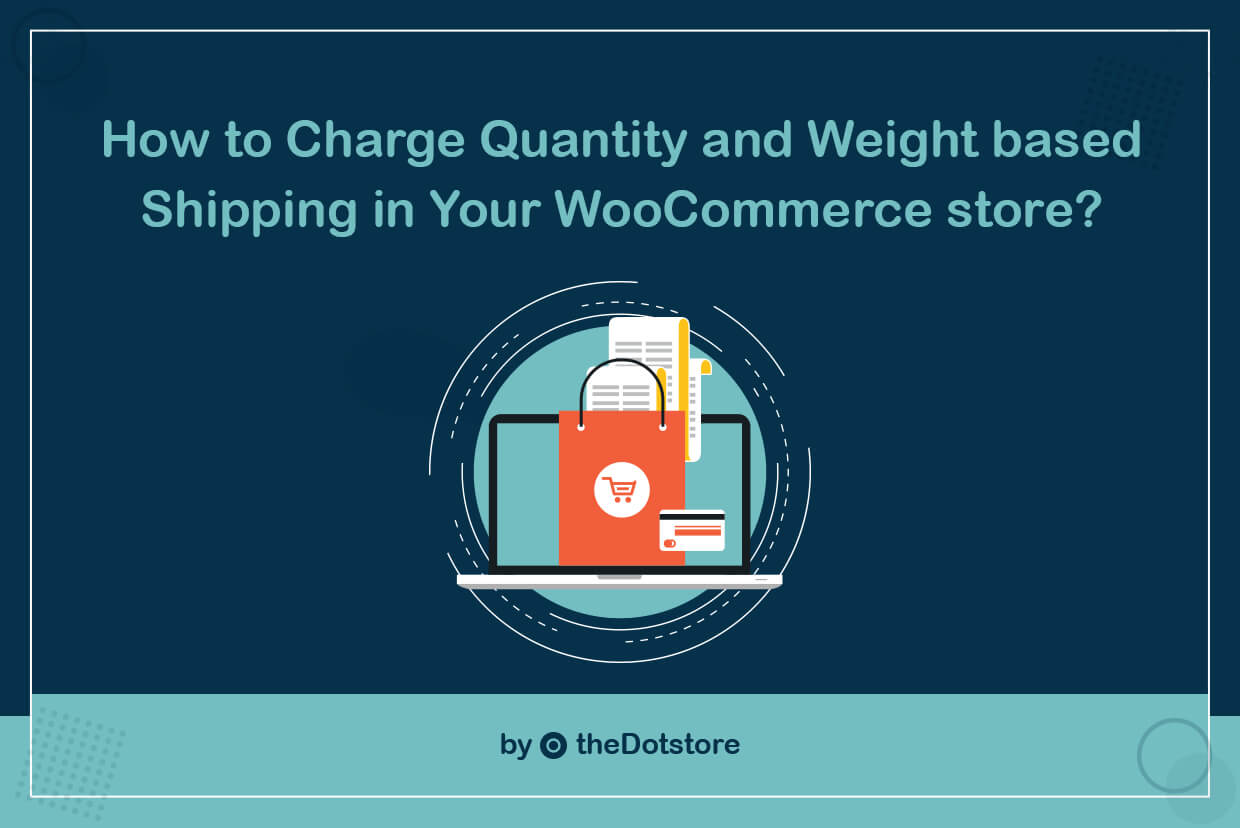 How to Charge Quantity and Weight based Shipping in Your WooCommerce store?
For e-commerce store owners, it is tough to apply real-life like shipping rules. But with the right plugin, the implementation isn't that tough.
Ever created packages of products for your WooCommerce store and failed to give discounts on shipping?
If yes, then you are not alone.
Many online shop owners do not find the right method to charge quantity and weight-based shipping rates in their WooCommerce store. This feature does not come with the default WooCommerce plugin but can be enabled through some custom or ready-made plugin.
As developing a custom plugin for this small task will be very costly, we suggest you use Advanced Flat Rate Shipping Methods for WooCommerce. This plugin not only solves this issue but all your concerns related to flat rate shipping.
Who needs Quantity or weight based shipping charges related features?
Note: If you are not sure about when you may need this feature, we've added a few examples cases in section. If you are looking for its solution already, scroll a bit and learn how to enable quantity and weight-based shipping rules.
Consider this scenario –
You are charging $50 for shipping a product. A customer orders 10 pieces of this product and for the same location. Now, you know that shipping 10 products to one location shouldn't be charged per product, but a per group. So do you think this person should be paying $500 for shipping only?
Also, sometimes we decide to give special shipping discounts on bulk-buying.
So, in these cases, your customers deserve deducted shipping prices. It will help you in many ways and keep your customers happy too.
Why is it essential?
It is not practical to charge per product shipping cost on bulk buying, as it will prevent your customers from making purchases. Your e-commerce store should resemble the real stores in every sense. At the same time, it should make the shopping experience more convenient than original stores. Therefore, it is essential to charge reasonable costs from customers.
Not applying different quantity-based or weight-based rules for your products may lay heavy upon your buyers' pocket, reducing your sale. So, do not sideline this feature at all. Additional discounts add to customer satisfaction and increase the possibilities of re-visiting the store.
How to charge quantity based shipping?
Quantity-based shipping charges are applied to the products, which are charged for shipping as per their count. This plugin will let you apply such rules easily. For example, you might be charging the sales of t-shirts in your store as per the product count. For 1 t-shirt and for 8 t-shirts, you may want to count shipping cost separately.
To do so, enter the plugin dashboard and click on 'Add New Shipping Method'.
There are two ways to enable quantity-based shipping charges in this advanced WooCommerce Plugin. Check these out:
Method 1:
This shortcut method is easy to follow.
Just fill all the mandatory details in the forms, present on this page. Now, scroll down to 'Cost per Product' section and fill the details as you want.

Enable and save this shipping method.
You can also do this for a whole category, instead of a single product. In that case, you will have to fill details in 'Cost per category' section, which is placed just below this section.
Method 2:
While adding the shipping method, fill the shipping charge in the field which is just below the method name field.

Scroll down and click on 'Add rules'.
Here, you will have to add one quantity-based rule and one product name or category based rule as shown in this figure.

Fill and choose the desired values and save settings.
How to charge Weight based Shipping?
Most of the international or interstate shipping happens through public vehicles, waterways or airways. The carriers charge weight-based fees for such deliveries. If you are a multi-branch online store, you must have to transfer their orders using these methods too. So, your store should have a feature to implement weight-based shipping charges.
To do so with this advanced flat rate shipping plugin, you will have to follow the steps as under:
Go to the main dashboard of the shipping plugin.
Click on 'Add Shipping Method'.
A window with form must have opened now. Fill the details like method name and all in this form. In the shipping charge field, you have to fill the total charges for weight-based shipping.
Now, create a rule in this method by clicking on 'Add Rule' in Shipping Method Rules section. Select 'Weight' in the first box and fill the desired value for product weight in another field.
Here is an example screenshot to understand this procedure better:

Create another rule for mentioning the name of the product category or product now. Type product's name and save these details.
How to Apply Quantity Based or Weight based Shipping on Multiple Product Categories?
Your store may have multiple products or product categories, for which, you want to charge similar weight or quantity based shipping costs. Doing so is easy. Here's how:
Add a third shipping method rule for adding an extra product's name or product category. You can add as many rules as you want here. So, this technique will work for a grouping a lot of products and categories according to weight or quantity.
If you will apply this method, you will be able to save a lot of time as you will now have to create fewer shipping methods for your cart.
With the help of Advanced Flat Rate Shipping Method for WooCommerce plugin, you can keep your shipping related concerns aside and focus on selling well. The plugin comes with a fully-fledged set of shipping cost related options, which will make it smooth for your e-commerce store to serve customers in different locations and as per their purchases.
To download the plugin for free, visit this link. If you own a big e-commerce store and needs advanced shipping rate features for it, buy the pro version of this plugin.