If you are an eCommerce store owner, you know how competitive the landscape has gotten. Every aspect of e-commerce sales optimization is being utilized by almost all players but if you want a cutting edge, it is time you start with a WooCommerce product search filter in your e-commerce store.
A product-finder has played the role of an underdog till now. But with the impact it has on e-commerce sales, it is receiving its share of applause.
Trusted to give a meteoritic rise to the sales, a questionnaire-based WooCommerce advanced product search filter has increased the e-commerce sales by around 76% for the players who trusted in its potential.
Customers of today are too busy to go through your entire catalog. They just want to find the best pick instantly. Isn't this just the best user experience you can offer? It sounds to bring in the same advantage as supermarkets bought over the traditional grocery stores. The users can get the inside view rather than being limited to a storefront frame.
A questionnaire-based WooCommerce filter saves potential clients time and effort every time they wish to make a purchase. Isn't this enough to keep them coming back? It's time you bid goodbye to the old filters like:
The Questionnaire-based searches and search bars
Drop down menu
Checkboxes
Sliders
Multi-Step Product Search
It's high time you switch to the newer ways if filtering like a questionnaire that is way too efficient. Since every online store is trying to be more competitive by offering better user buying experience, we need to move our shafts too. As the questionnaire based product filter plugins are highly efficient in understanding the customers and their ideal choice, they are a sure shot tool to increase your percentage of potential clients who get converted 100%.
For what type of businesses, this Questionnaire product searcher is helpful?
A questionnaire-based or Multi-Step Product Searcher helps the potential customer to interact with your eCommerce store and let them proceed with questionnaire-based searches. Let us try and understand how it works and then see a live example:
Speaking generally, the consumer is expected to answer a certain set of questions so that the website's engine recommends the right product. What could be a better live example than Skateboard Builder!
With a highly intuitively designed questionnaire, Skateboard Builder is offering the different type of Skateboard. We will try to give the best experience of a specialty Skateboard shop in the digital age while making a positive impact in the world. Our expert checks customer needs and recommends the best product. It utilizes WooCommerce advanced product search feature. Let us have a look at how it is working for them:
1. Starting with a highly generic question, the questionnaire plugins probes deeper as the customer moves ahead.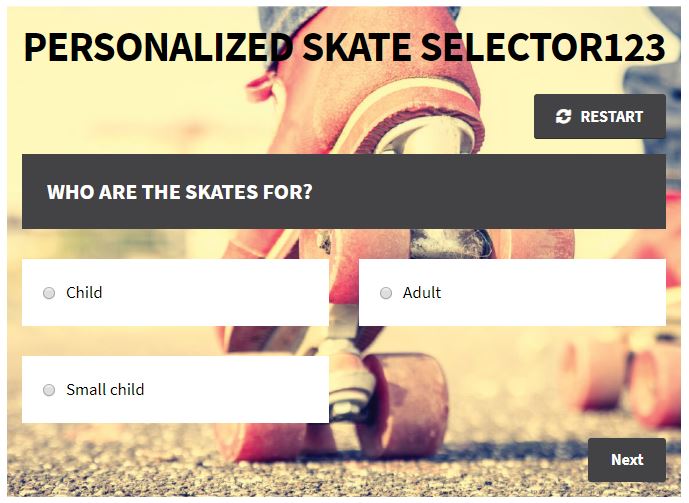 2. According to the skateboard shop has to offer different a type of Skateboard for male and female.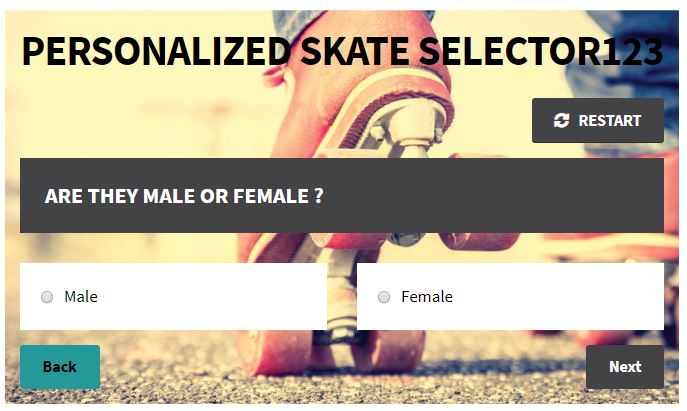 3. Customer can select, where to use this skate.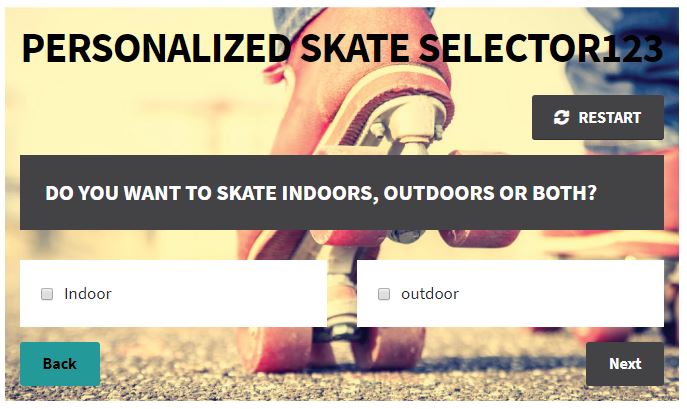 4. Skateboard shop provide different type skateboards like Shoe and boot style skateboard.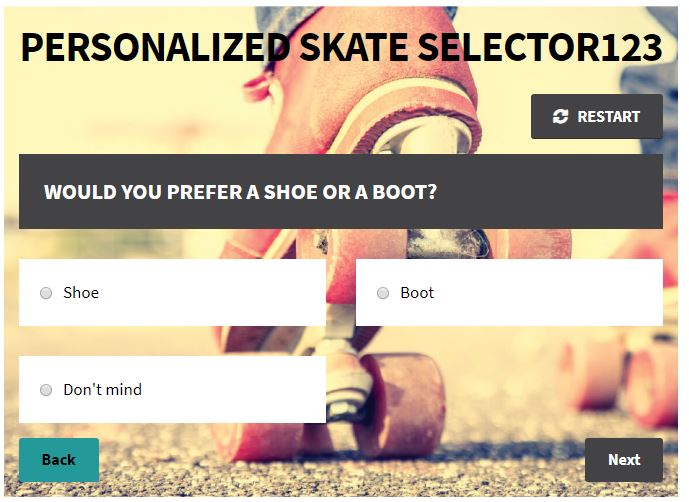 5. Every small aspect like "Skin color without suntan" to how what kind of exposure does their skin tone get every day, Clinique brings its user a skin care expert online with the WooCommerce Questionnaire product searcher plugin.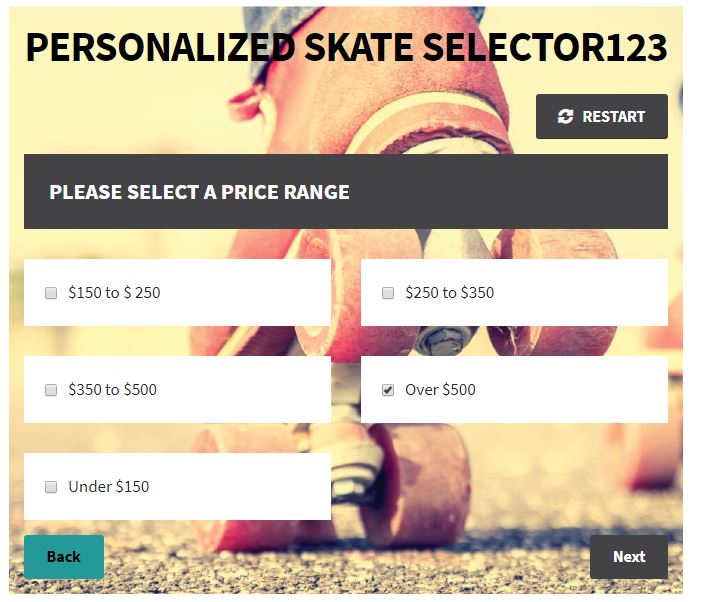 It is definitely an idea that makes them stand online in an entirely different and winner league.
How to Create a Questionnaire based WooCommerce Product Filter?
WooCommerce Product Finder is one such intuitive plugin that allows you to add a versatile product-finder so that your customers can narrow down the choice and quickly pick up the one that suits their needs. Using WooCommerce Product Filter is an easy job and can be achieved by a non-technical person too.
Step 1
Once the plugin is downloaded and activated, begin with creating a new Product Recommendation Wizard where you add the Question title and Question type. You can customize it by adding images to the questions too.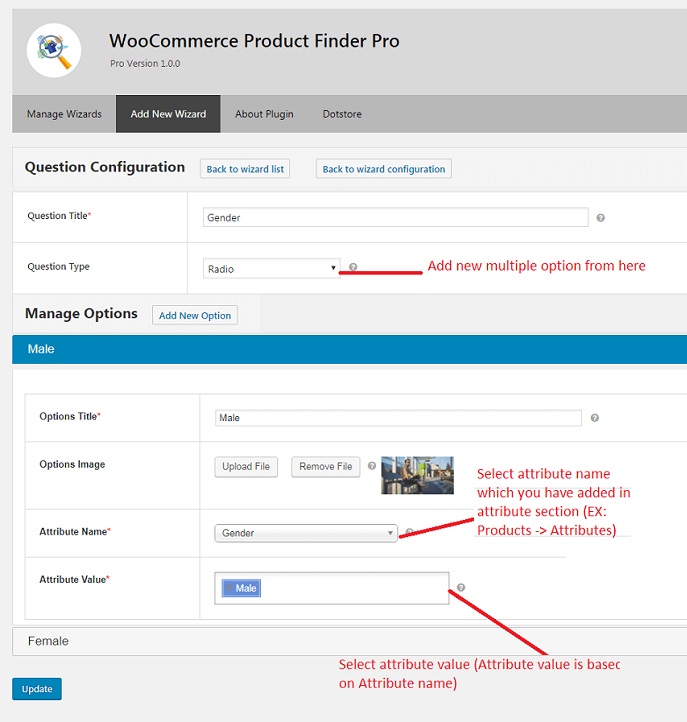 Step 2
Once the Product Recommendation Wizard is created, you need to add its name to each product so that if the consumer chooses this as an answer, the questionnaire knows what to throw at the consumer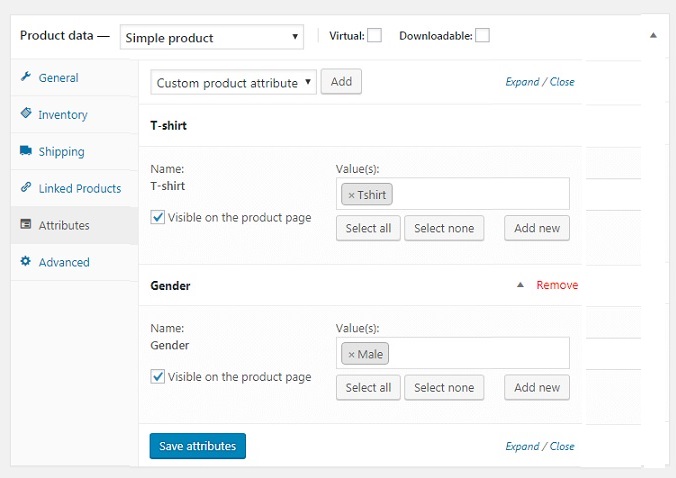 Step 3
Add the product-finder shortcode to the page.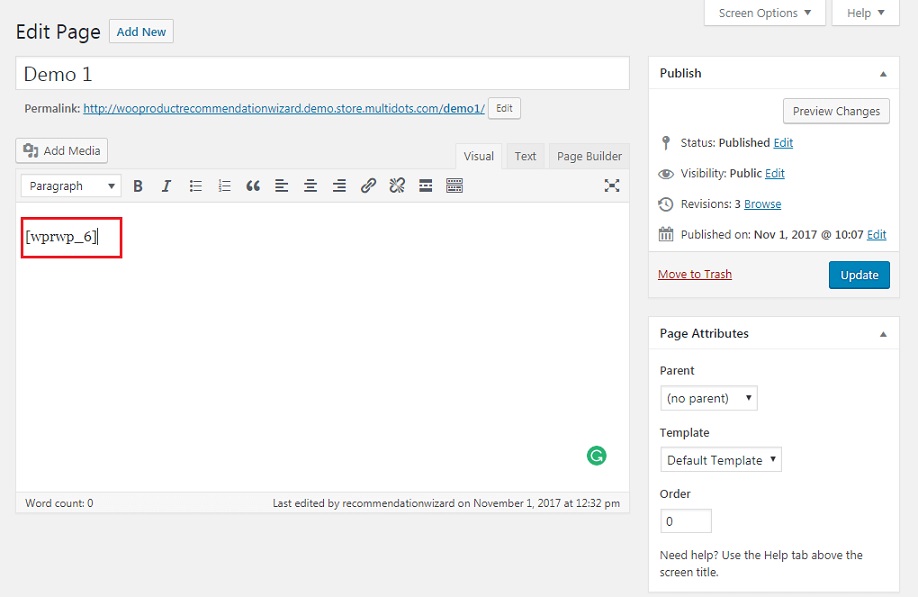 The benefit of using this plugin
Letting the eCommerce store owner add a simple questionnaire to the product page, this Multi-Step Product Search helps them a lot. The WooCommerce owners can now recommend products to the buyer that they intend to buy. Not only does it help showcase the products that might convert more clients but it ensures a better user experience.
Shortens the search time of the consumers using Questionnaire-based searches and shows them ideal products as per their answers
Offer extreme customization
Easy and quick to set up and to be used by the consumers
Sales go up as the search time reduces and increases the chances of consumer returning back in near future.
Allows customizing of a number of products that would be recommended to the consumer.
How to increase customer conversion?
In the marketing world, asking questions to bring in a higher level of interactivity. It is a kind of both-way communication. Questionnaire WooCommerce Product Finder plugin exactly helps you achieve that. You can also download its basic version for free, using this link.
Asking questions helps eCommerce websites interactive with consumers much better as compared to the suggestions. Around 87% of the marketers stand by this study that questions gather more traction. Gaining popularity, this kind of WooCommerce Product Filter plugins help bring in more interaction for higher conversions as the eCommerce store precisely offers what the consumer is looking for as in case of the Clinique.
Questionnaire plugins are known to generate 100% more conversion as compared to an information and suggestive content.
The best part about such plugins is that they can help you build simple questionnaires as well as something crazy but that must be determined as per your business types. The ideal way to achieve this higher level of conversions is – knowing the target audience, understanding what they would like to be asked and answered.
While the plugins are intuitive to be incorporated into the stores, they open up newer conversion opportunities.