Do you know that the e-commerce market is expected to grow more by 2022?
If you didn't, we just told you. So, what are your plans for that bright time?
Our suggestion is to go with WordPress. It makes creating an e-commerce store the easiest task through WooCommerce's super-powers. Moreover, there are many WordPress free themes for e-commerce stores. In this article, we have consolidated a set of 40+ best free wooCommerce themes for WordPress, available in the market.
What difference does a theme make?
When you are building an e-commerce site, quality of the website and its features depend upon the template you have chosen and used for your store. There are enormous numbers of themes available in the market but not all of them have advanced features and interactive designs.
Pick the best free wooCommerce themes 2018 to use for your website in 2018:
The Shop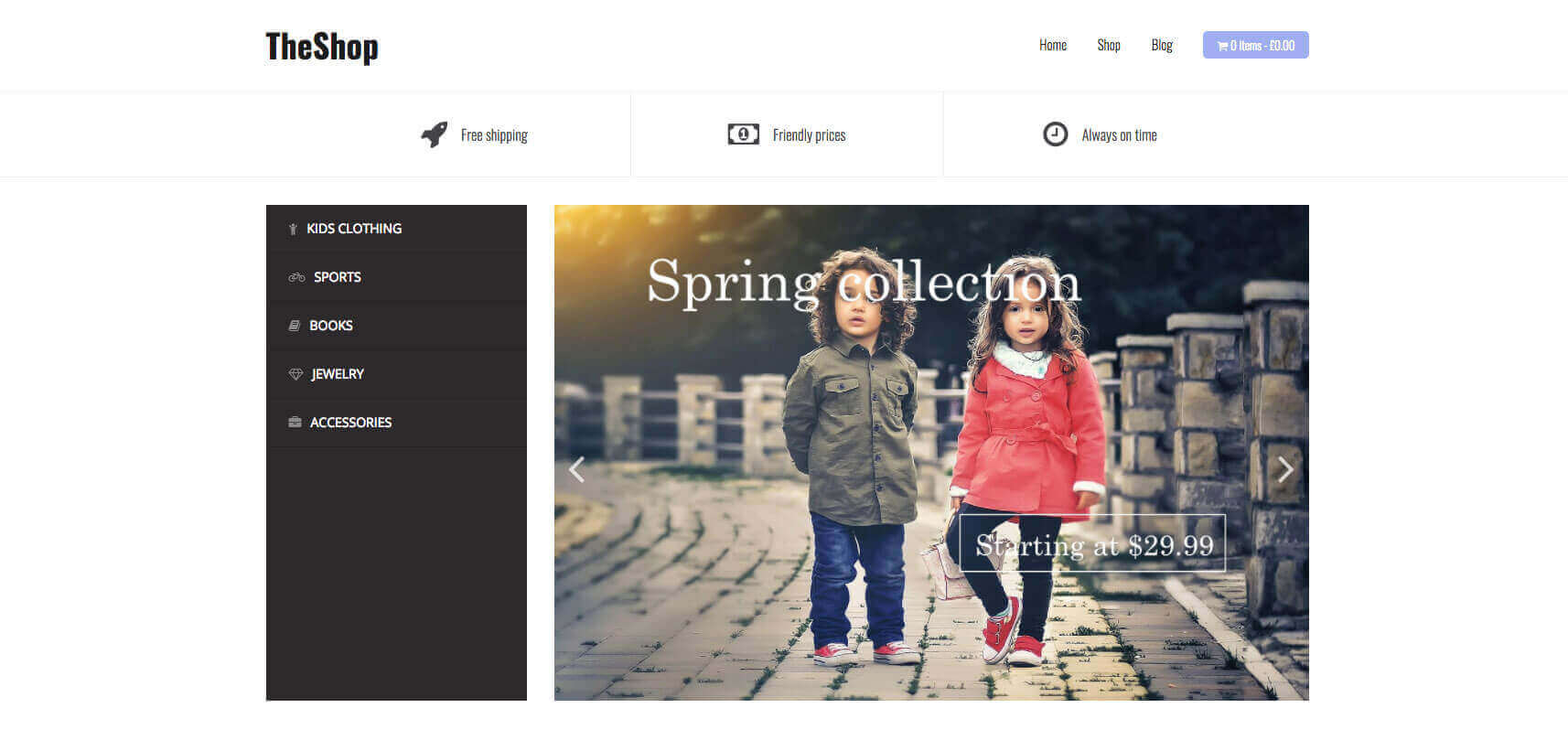 The Shop is a comparatively new, and probably the best free theme for WooCommerce, released by ATheme. The speciality of this template is that it offers an interface to sell physical products as well as digital ones. Ease of use, easy configuration, handy and interactive design has made it exist on the top of our list.
Like other free WordPress themes WooCommerce, it includes some store templates like home page, full width etc. With these templates, you will be able to get an overview of how your store may look like. Color options and combinations match the choice of new generation client's preferences and help you create a color coding for your brand effectively. There are some widgets which are very useful for creating some features like reviews, top posts, news feed and contact us.
---
ShopStudio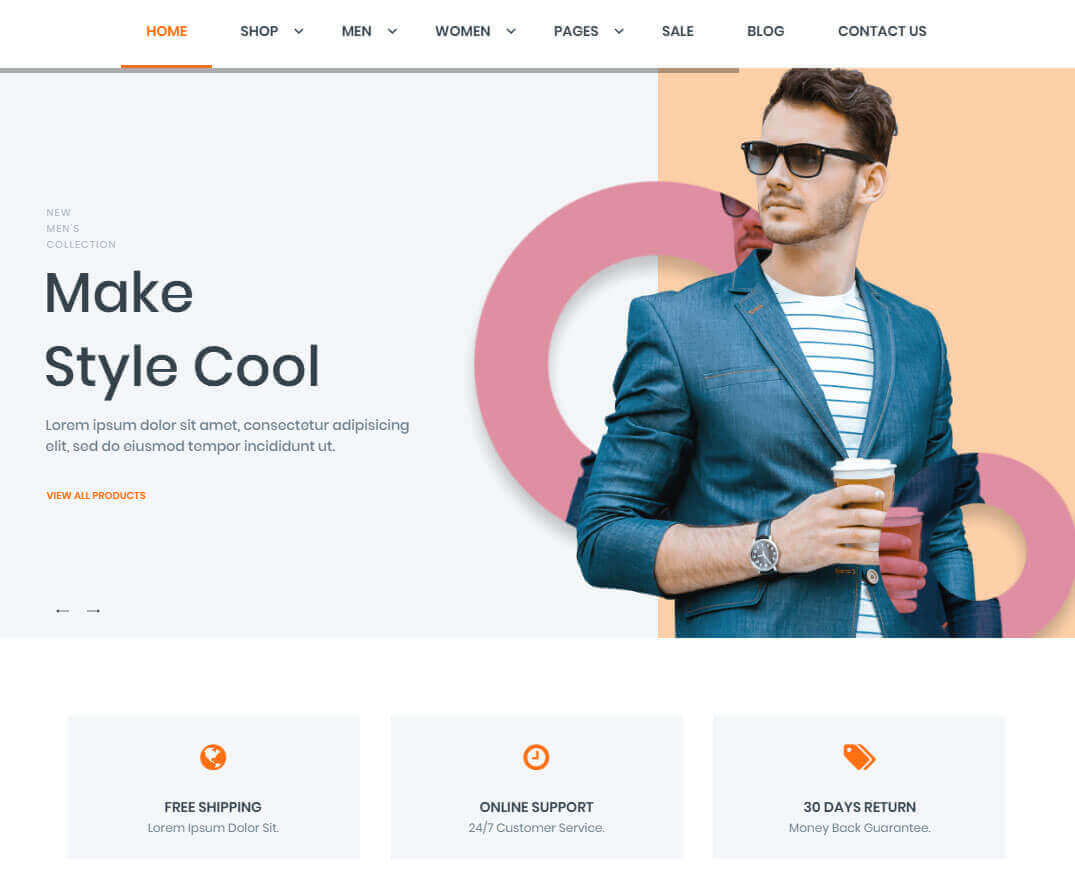 ShopStudio is a beautiful feature-rich WooCommerce theme, which has almost everything your online store may need. Its stunning layout, mobile-first design, flat elements, delighting color combination can definitely help in selling your products faster. It's the WooCommerce themes free, with the responsive and flexible layout.
---
StoreVilla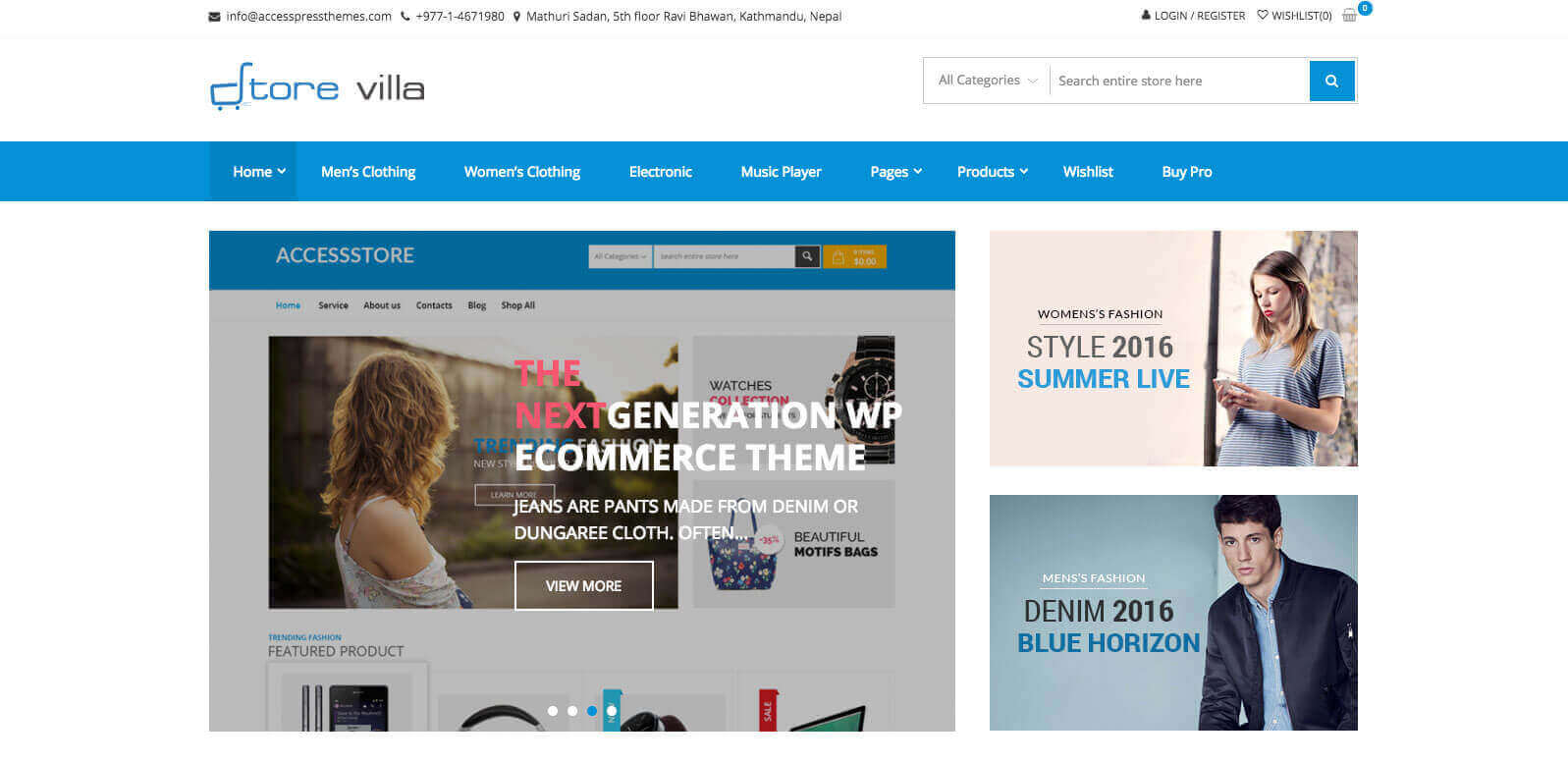 StoreVilla is empowered with WooCommerce Plugins and tools that will help your store covert more business. The tools and features that are integrated with StoreVilla theme are like Wishlist, Quick View of products, Compare and Ajax Search to save your time while creating your online store through one of the best free WordPress themes WooCommerce.
The major features that StoreVilla template owns are – complete SEO optimized theme, responsive and beautiful designs, great slider options and unlimited choices, fluid layout and live WordPress customizer.
---
Astra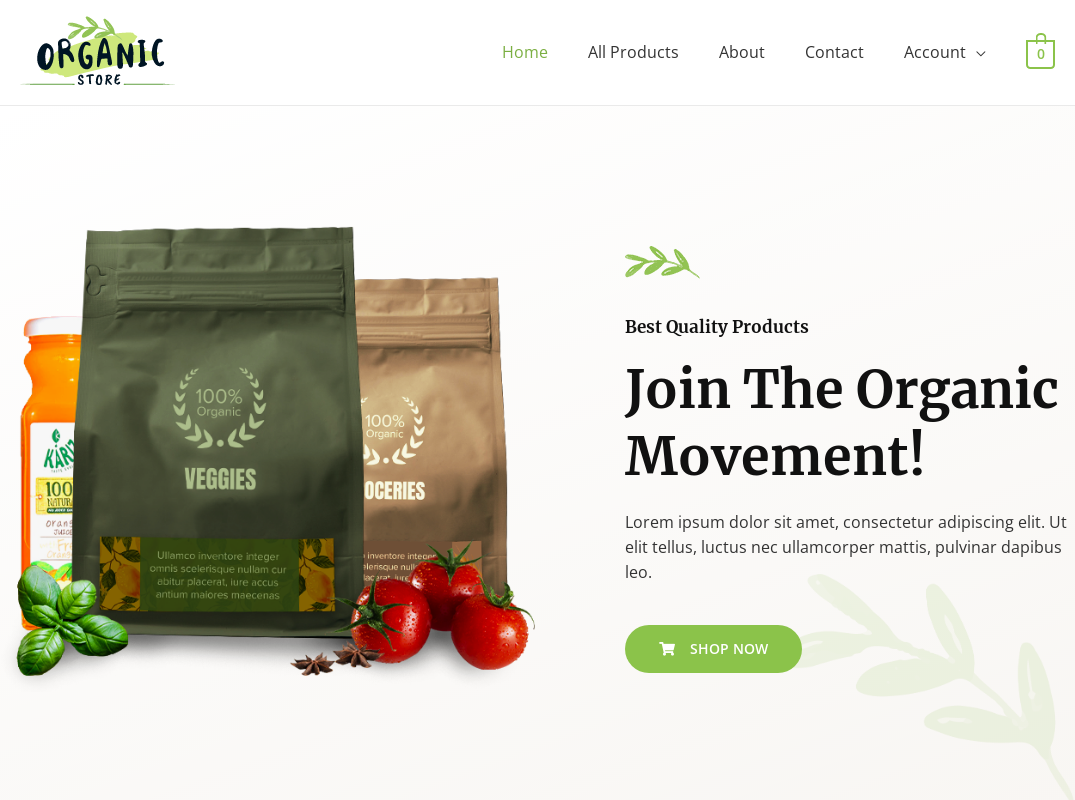 Astra is one of the most generous free WordPress themes in the world. It's also one of the most popular, with over 1.6 million users and over 5,600 five-star reviews. The theme is fully compatible with WooCommerce and includes a number of dedicated store themes among the 180 Starter Templates on offer.
Astra is fully compatible with Elementor, Gutenberg, Beaver Builder, WooCommerce, and other leading WordPress tools. It has been designed from the ground up to be easy to use, fast to load, and deliver the professional experience you want for your customers. All for free!
---
AccessPress Store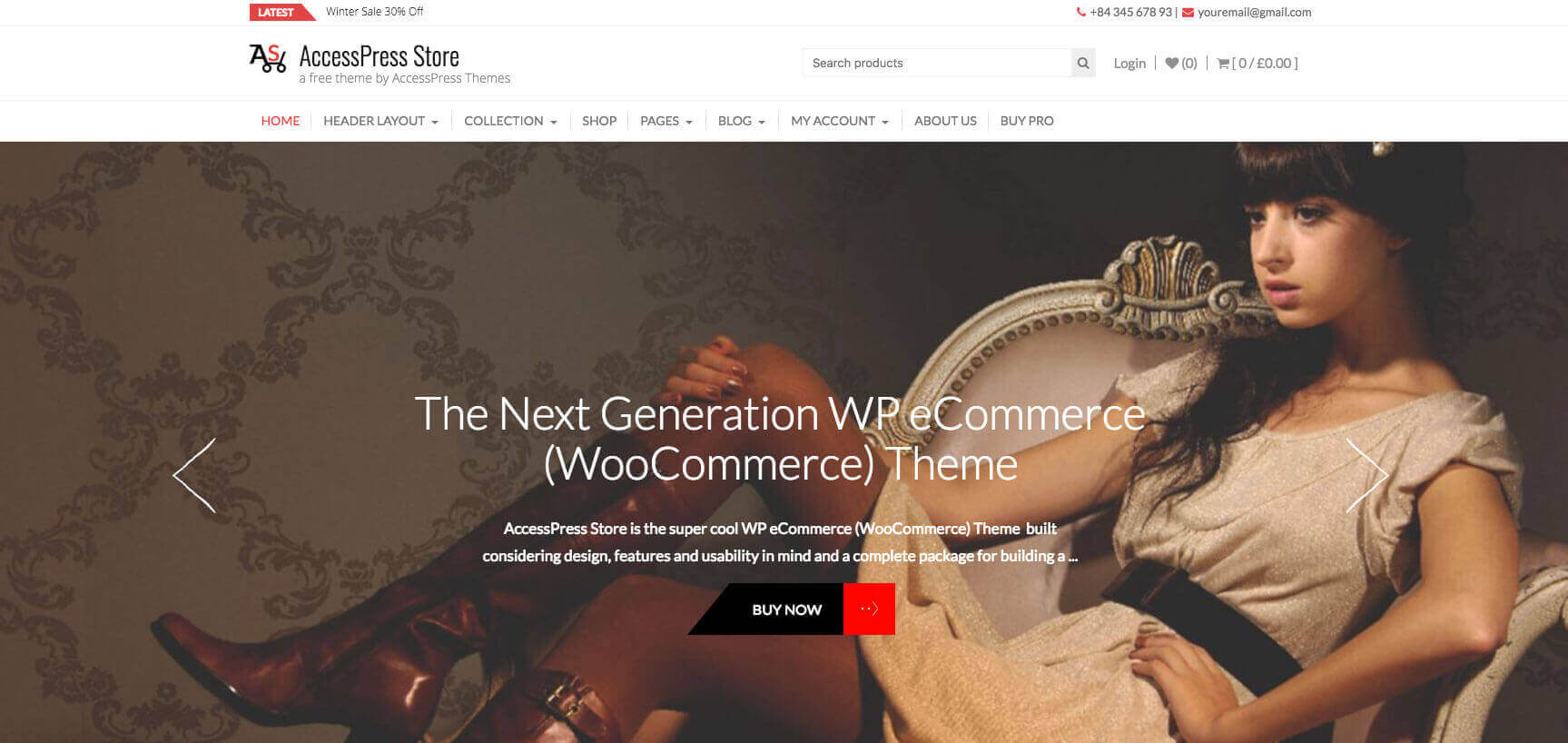 StoreVilla is empowered with WooCommerce Plugins and tools that will help your store covert more business. The tools and features that are integrated with StoreVilla theme are like Wishlist, Quick View of products, Compare and Ajax Search to save your time while creating your online store through one of the best free WordPress themes WooCommerce.
The major features that StoreVilla template owns are – complete SEO optimized theme, responsive and beautiful designs, great slider options and unlimited choices, fluid layout and live WordPress customizer.
---
ShopIsle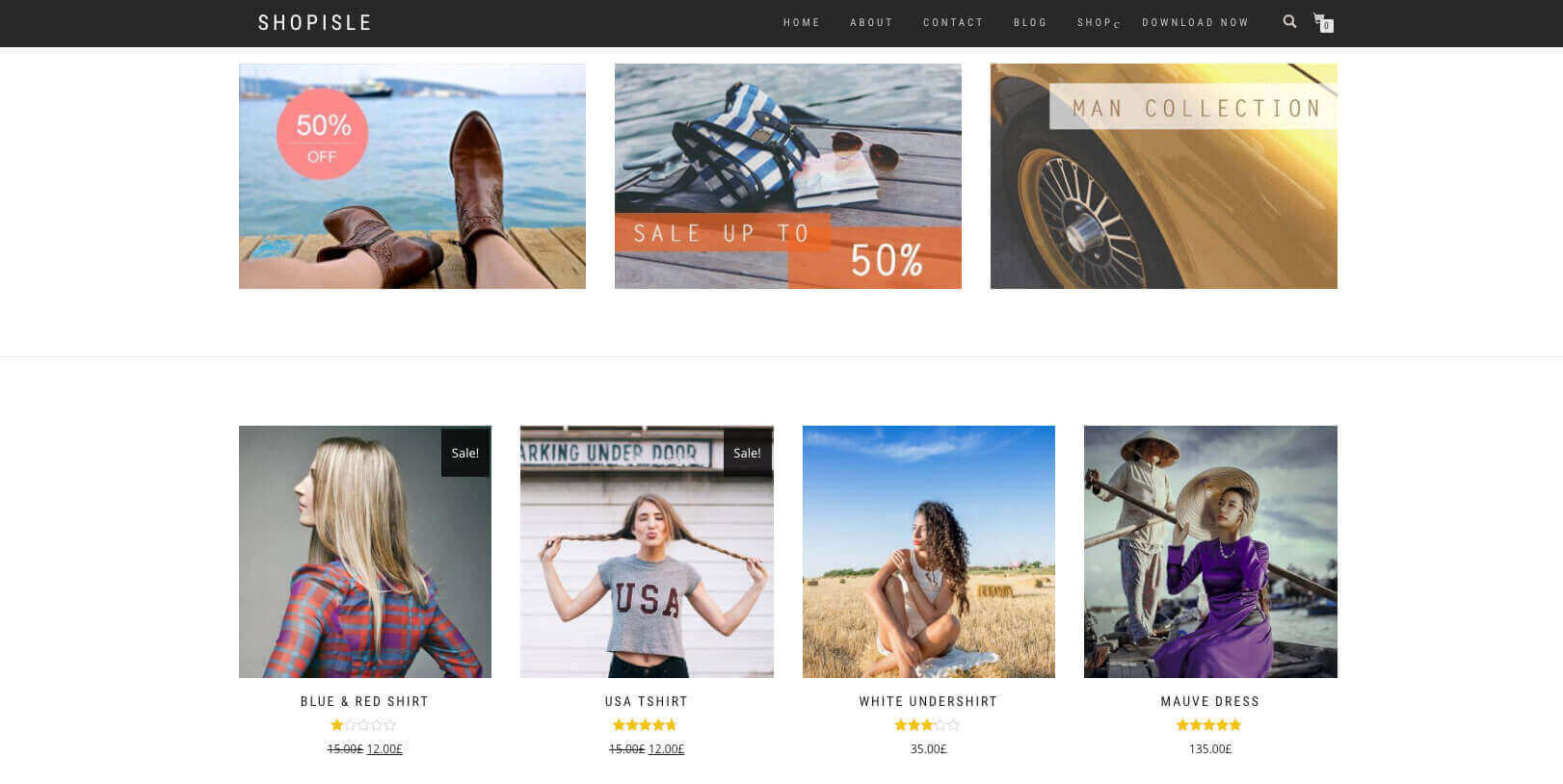 ShopIsle is one of the best free WooCommerce themes available in the market. Good responsive design and error-free optimised code make this fast loading design a must have one for the new store owners.
It is a WooCommerce ready store with Theme Options panel and lucid designs that are fit for any type of device that a client can use. It has very effective search options and cutting-edge one-page design that enhances customer's usability and experience
---
Sold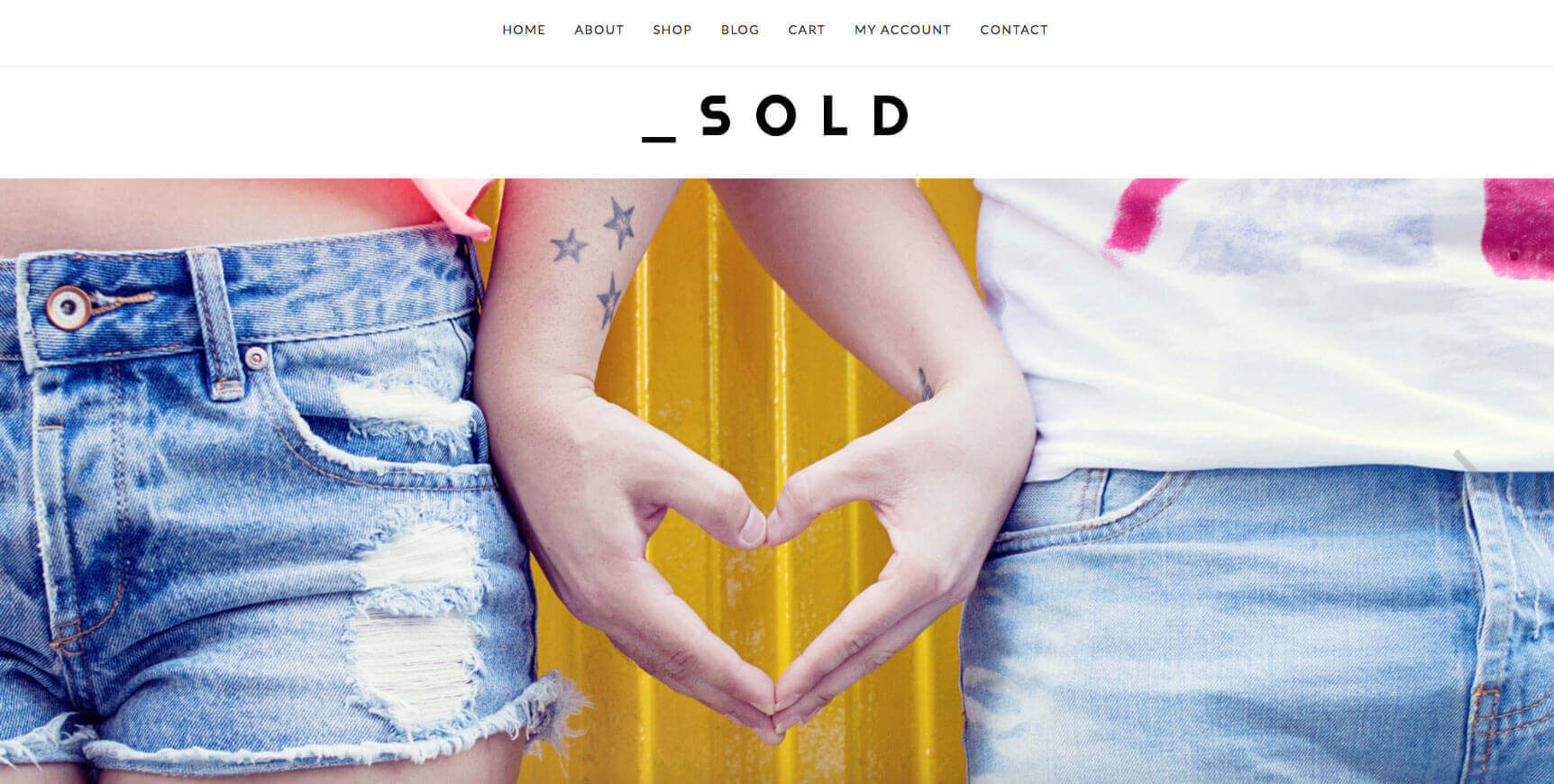 Sold is very lovely and beautifully designed WooCommerce template that you can use for free. Minimalistic and clean design, easy to use interface for novice to pro users, and beautiful sliders are the main attraction of this shop.
Good options for sliders that are responsive, Menu creators, Theme options, XHTML and CSS layouts, fully SEO optimised, and flawless code makes this theme very effective for your e-commerce store. If you are excited to set up the best free WordPress themes, WooCommerce offers, 'Sold' will be the perfect pick. It will literally make you hang the board 'all products sold online' outside your outlet.
---
StoreFront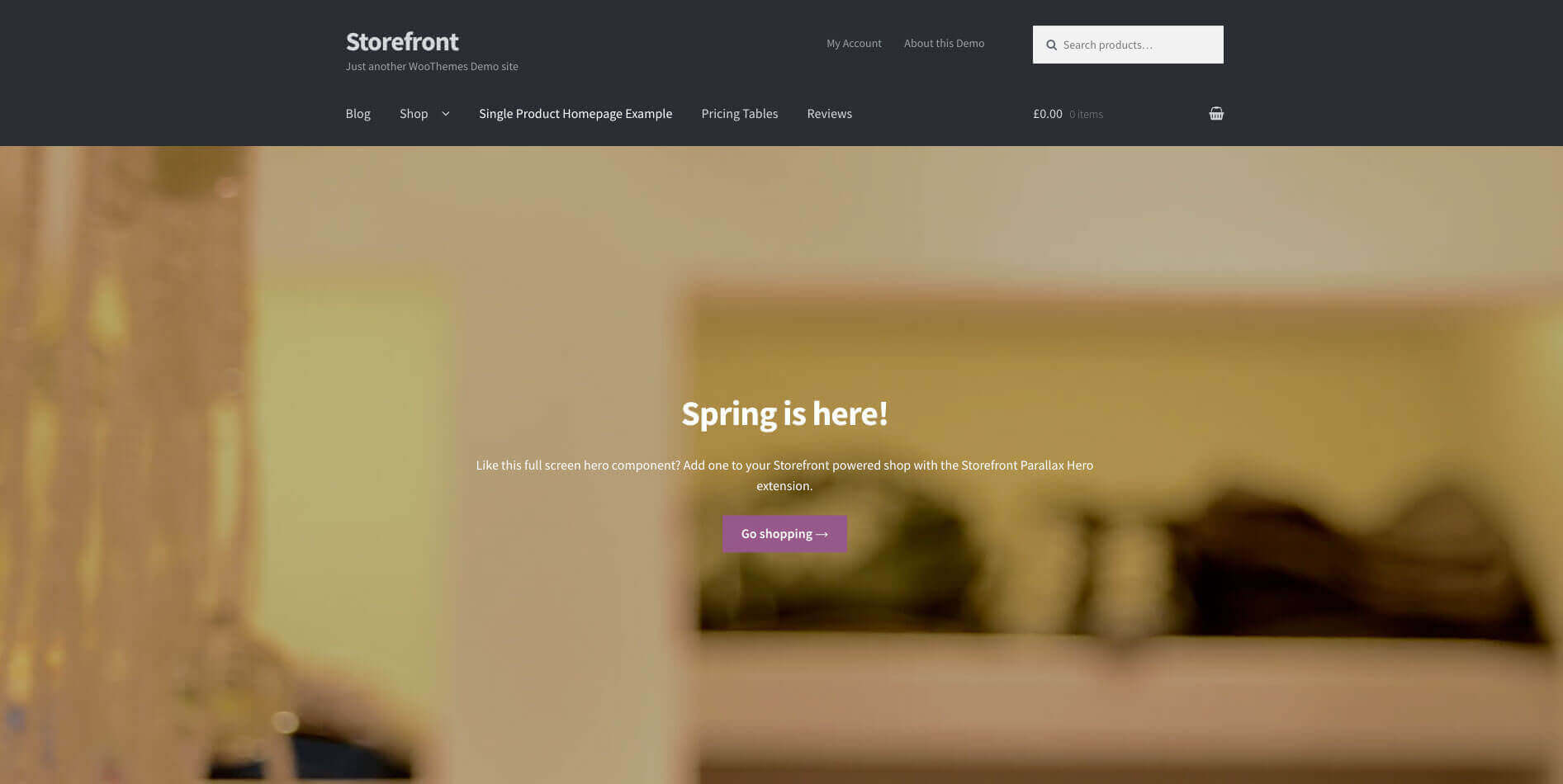 StoreFront offers a complete end to end solution for your e-commerce theme needs. It comes up with great features, and it is from the WooCommerce plugin makers only. Therefore, it comes up with WooCommerce plugin automatically, and you are going to have all its features for your store.
A good number of options for layouts and colors, multiple widgets for locations and regions, and code can be extended as per your requirements and responsive and fluid designs – are the main feature of this theme, which is considered one of the most stunning WooCommerce free themes. The major attraction is, it is entirely localised and ready to translate in any language.
---
Virtue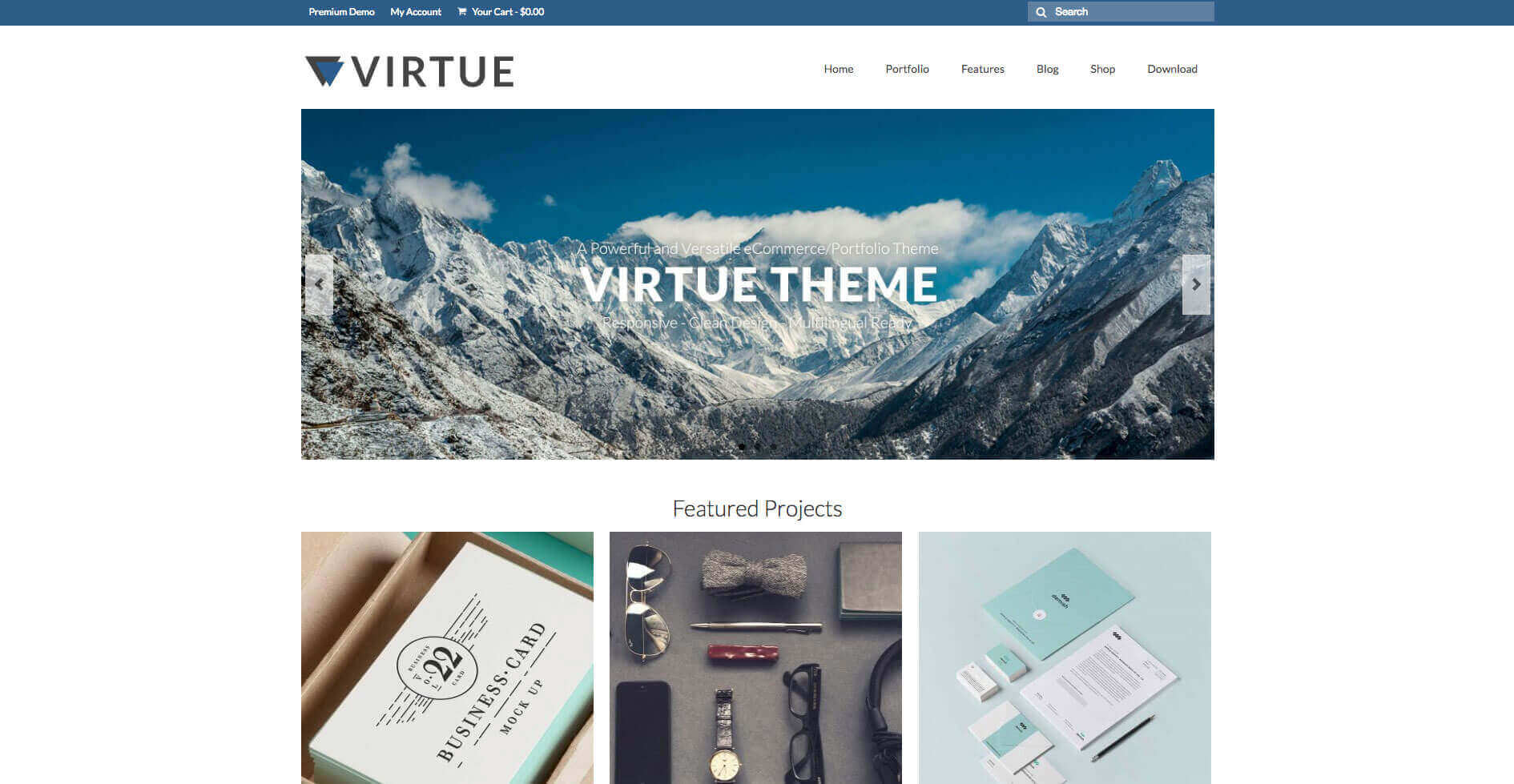 Virtue is a modern free and favourite WooCommerce theme with a high number of positive reviews. Powerful and interactive designs, clean coding, optimized storefronts, responsive sliders and mainly the awesome WooCommerce support – these are the reason this theme is used by so many store owners all over the world. This easy to use free WooCommerce store theme suits perfect to regular business, making a portfolio, commercial use, and personal blogs along with e-commerce store. This is a multipurpose WooCommerce theme with e-commerce store features integrated with it.
---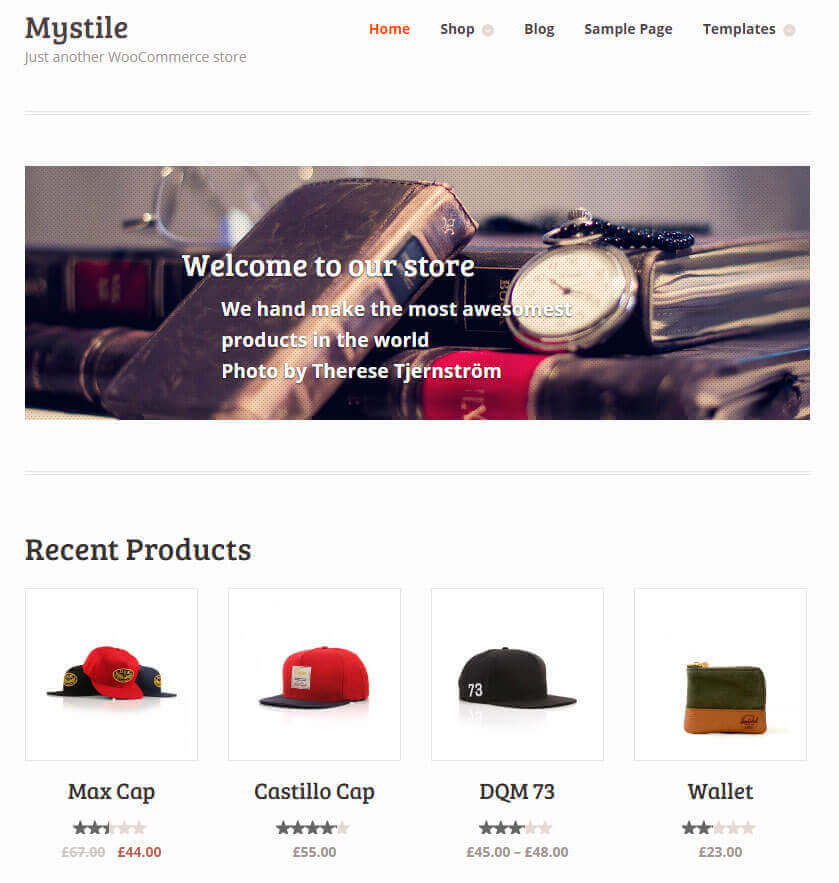 Mystil
MyStile is another gem of free WooCommerce store themes, to be on the top of our list. The lightweight, simple and minimalist theme comes up with features like responsive designs, WooCommerce essentials and the Woo Framework for making an outstanding storefront. You can totally customise the homepage according to your choices.
---
Shoplistic Lite
WooCommerce theme that offers unique and simple design options that are soothing to the eyes, Shophistic Lite is an excellent choice for the storeowners to create an online e-commerce store. It has all of the WooCommerce plugin integrated with it, optimized code that helps it to load the store faster, CSS animations, and localization options. It is a feature-rich theme that will resolve your WooCommerce woes effectively and for free, unlike other WordPress WooCommerce themes.
---
Emmet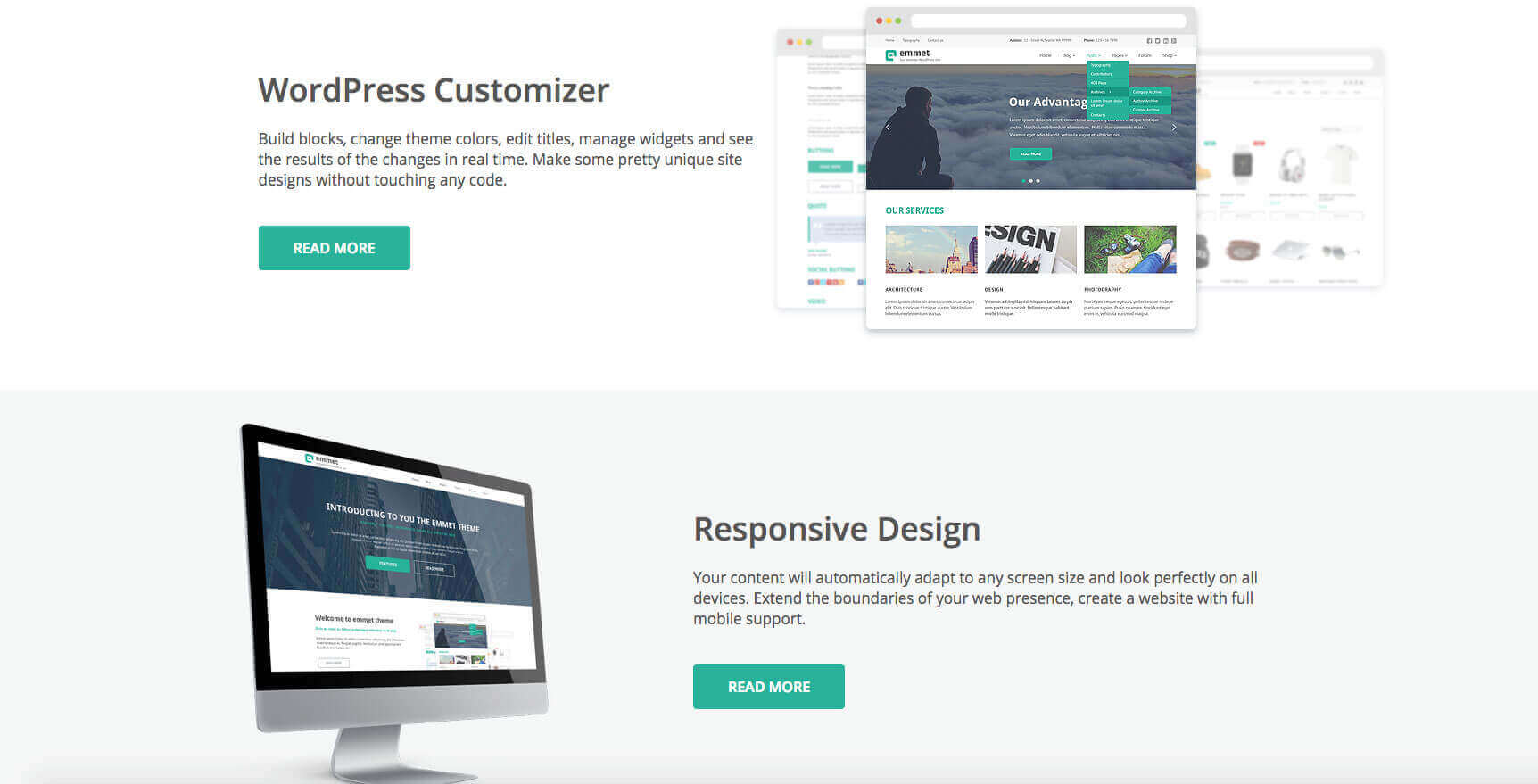 Emmet is among the top free WooCommerce themes, with a professional look and interactive fluid designs. The designs are multipurpose and suit any commercial, corporate or business portfolio sites. It comes with the WooCommerce ready features like Customizers, Color options that are modern, easy to use Page Builder wizard to make the creation of an e-commerce store easy and non-complex.
---
AccessPress Ray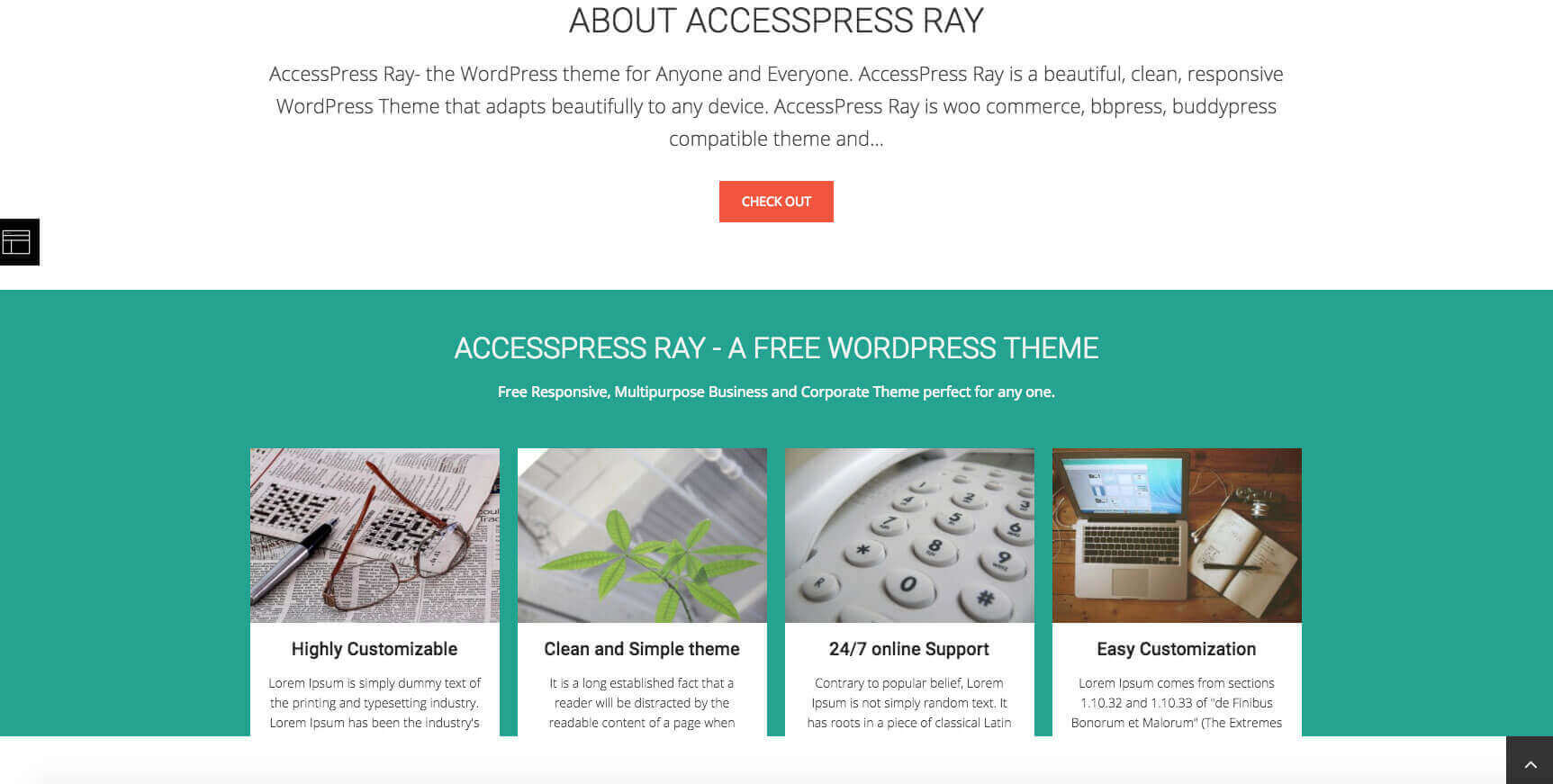 AccessPay Ray is a feature-rich and responsive theme with powerful WooCommerce ready options in it. It is a modern theme which is compatible with WooCommerce as well as RTL, multiple web-browsers, bbPress etc. It is SEO ready, localized and completely ready to translate in any language. AccessPay Ray is easily configurable theme with custom css/js in its code. It has great Theme Options panel, layout with multiple pages and multipurpose design. It provides its clients good user experience.
---
E-Commerce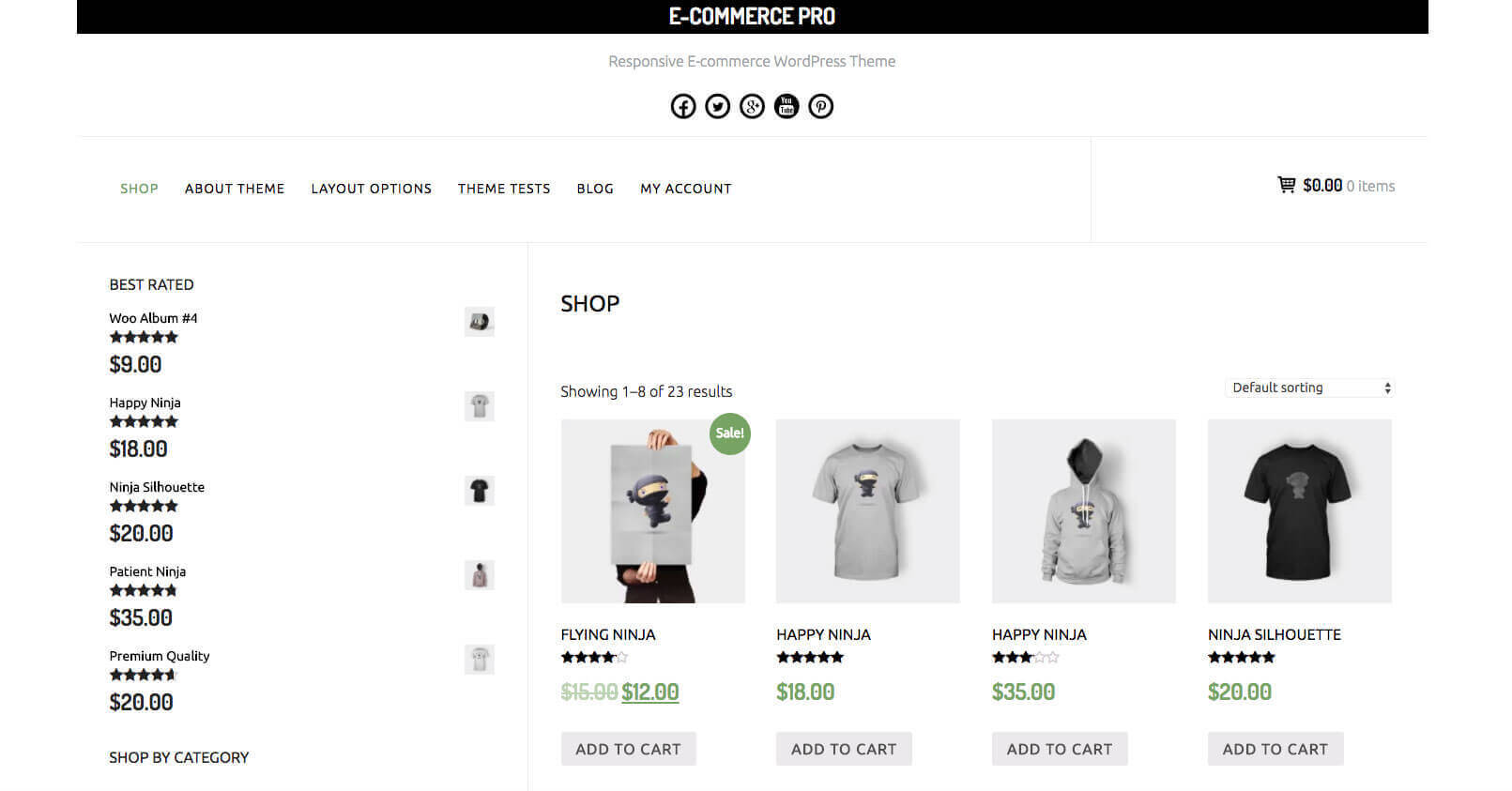 E-Commerce is another 'best' out of the free WooCommerce free themes with responsive design. If you want to create an e-commerce store with featured products, this theme offers you clean layouts and simple design for you. It comes with custom CSS, Custom Menu options and it is compatible with multiple browsers. It is designed carefully to provide ease of use and great user experience for the store owners and their clients as well.
---
Make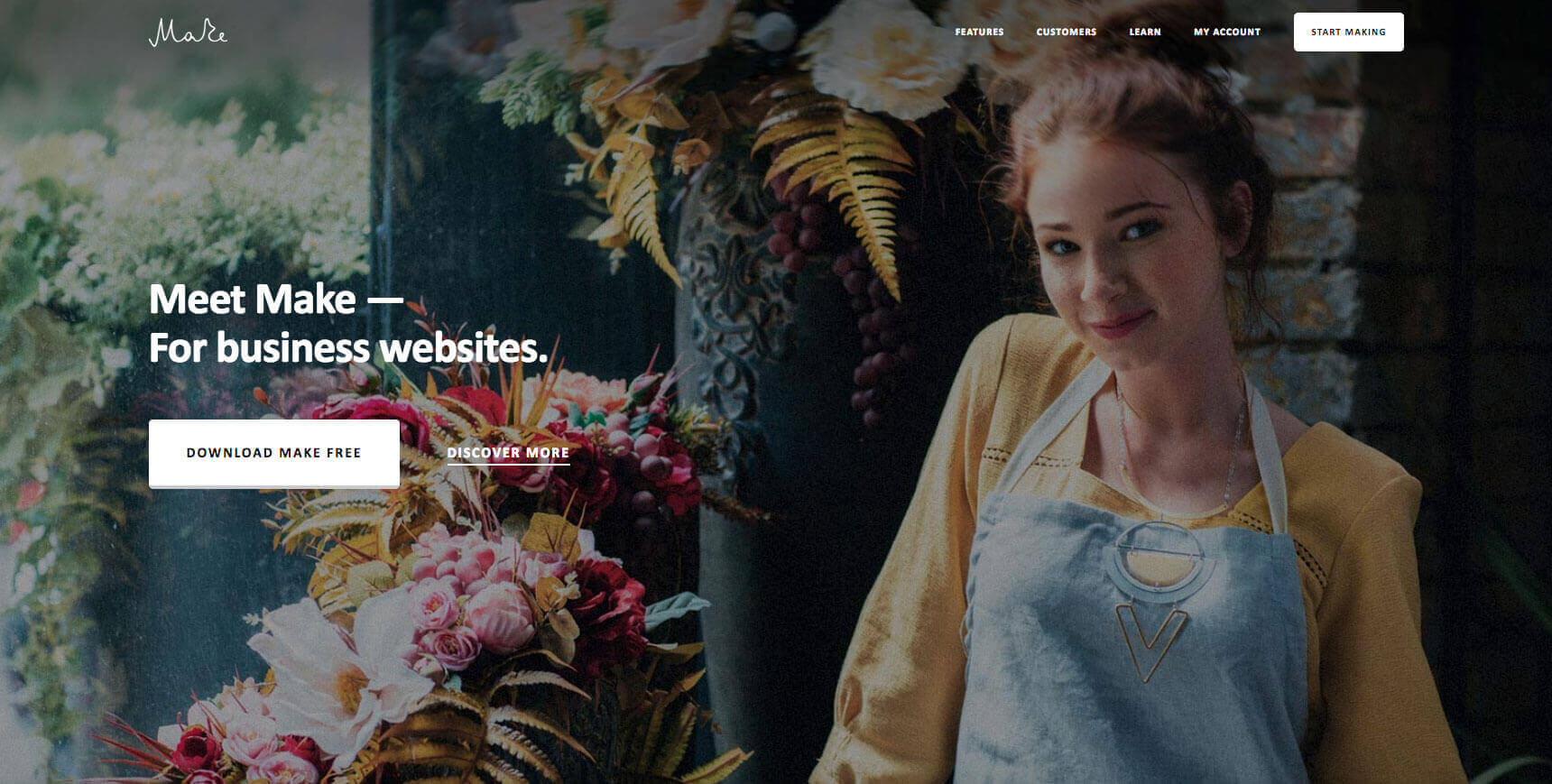 Make provides a free responsive WooCommerce theme to create an amazing e-Commerce website for you. It offers a multipurpose design and drag and drops like customizer for make the experience of creating an e-commerce site is easiest for any novice user. This faster and smarter theme comes with SEO compatible and popular WordPress Plugins, Google Fonts and WooCommerce integration. The responsive and fluid design provides a great user experience.
---
Artificer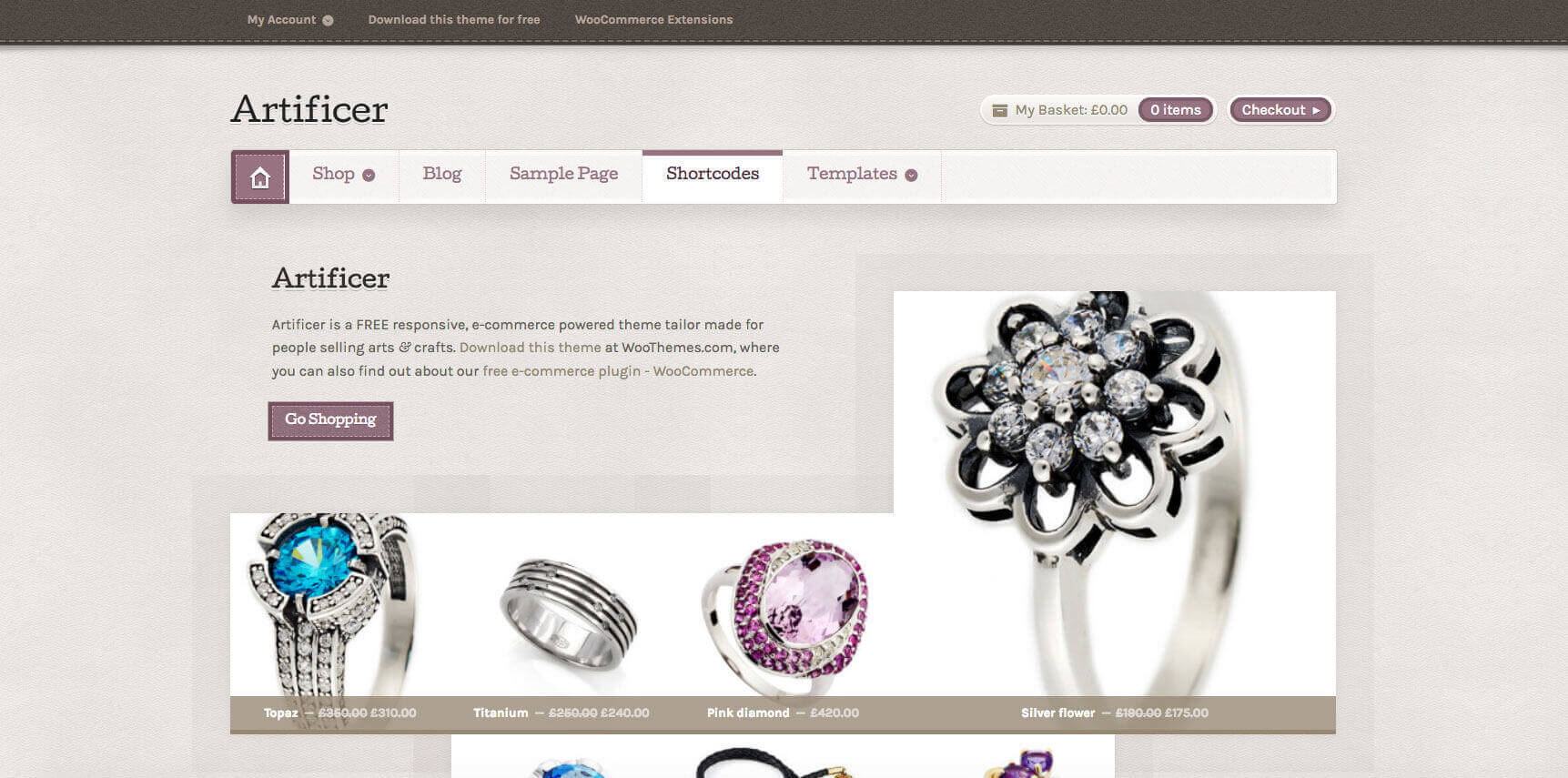 Artificer is a free and responsive WooCommerce Theme for creating better websites. Good features, WooCommerce Integrations and eye-catching designs will make any site look professional and work smarter. This SEO optimized theme will help sites perform better in a market. It has integration with a free WooCommerce plugin that helps you making many outstanding features on your site for free.
---
Fruitful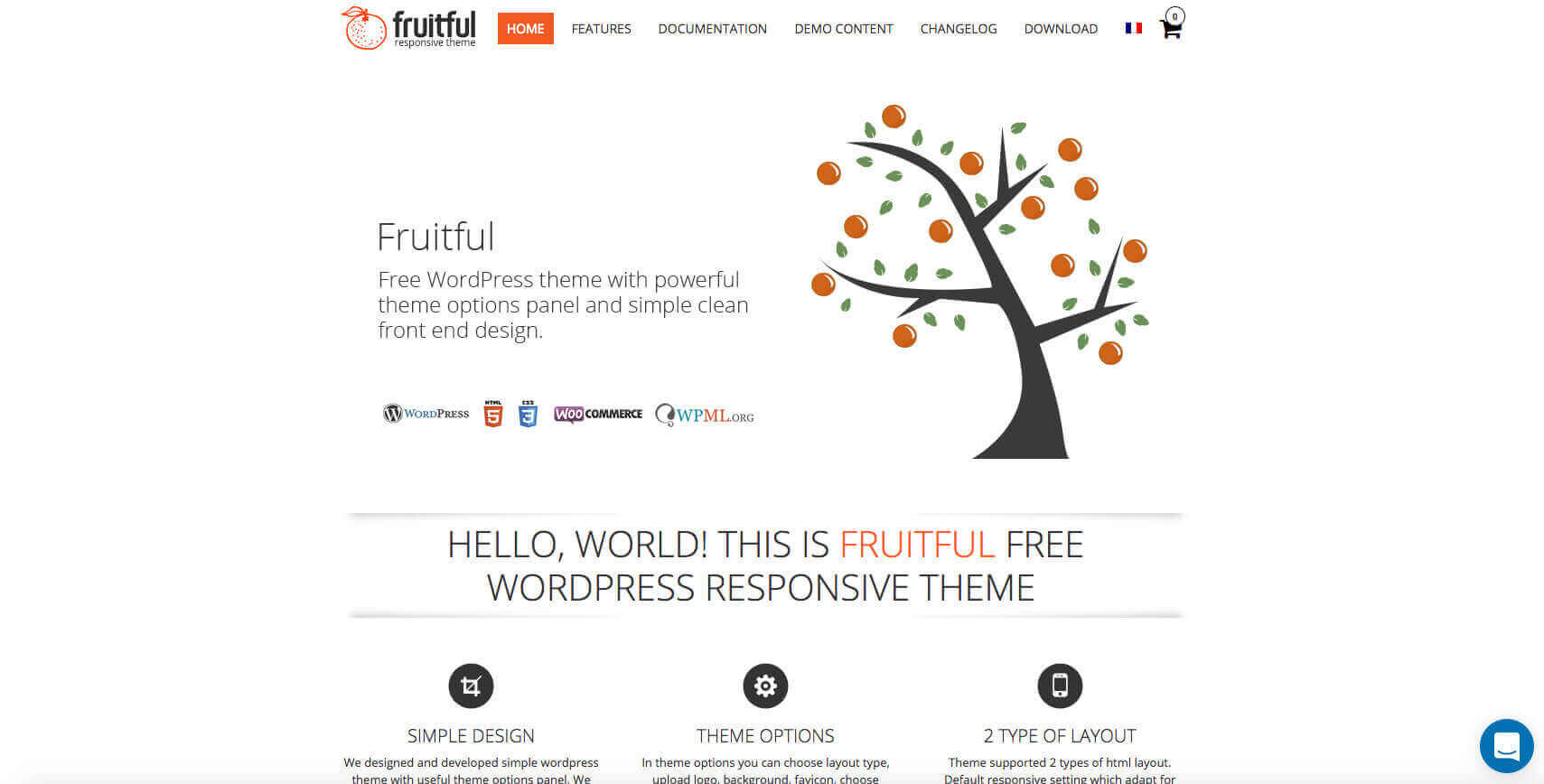 Fruitful is another great free WooCommerce website with responsive designs. It helps your store do better business out there. Clean and smart storefront designs, smart theme options and fluid interface make the stores look like never before. This theme is easy to setup, comes with Google Fonts, social media integration option and jQuery builder for better product management. Fruitful is SEO optimized, has customized shot codes for add-on functionalities, and most importantly, it has an effective and efficient shopping cart, which is the most important functionality for any e-commerce store.
---
Vantage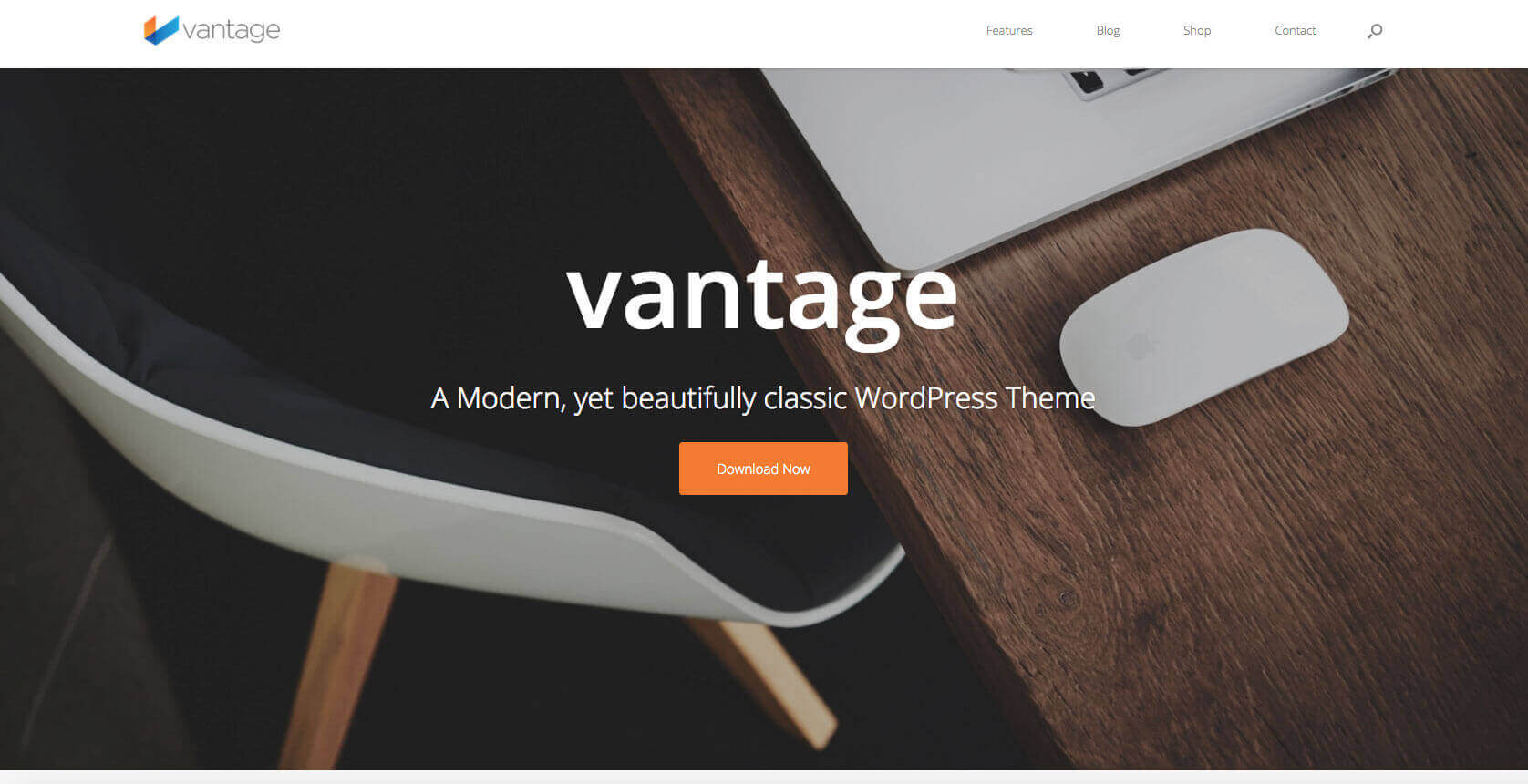 Vantage is a feature-rich WooCommerce theme and it is one of the most popular free WooCommerce themes WordPress that could be downloaded from WordPress.org. It comes integrated with some very powerful plugin like Page Builder, Meta Slider and WoCommerce. It has an editable and customizable Home Page, multiple icons options for your store and outstanding responsive design. This multipurpose theme comes with a highly flexible and powerful theme option and professional page layouts. It can also be used for a personal blog to corporate business websites – in a word 'anything'!!
---
Kraft Lite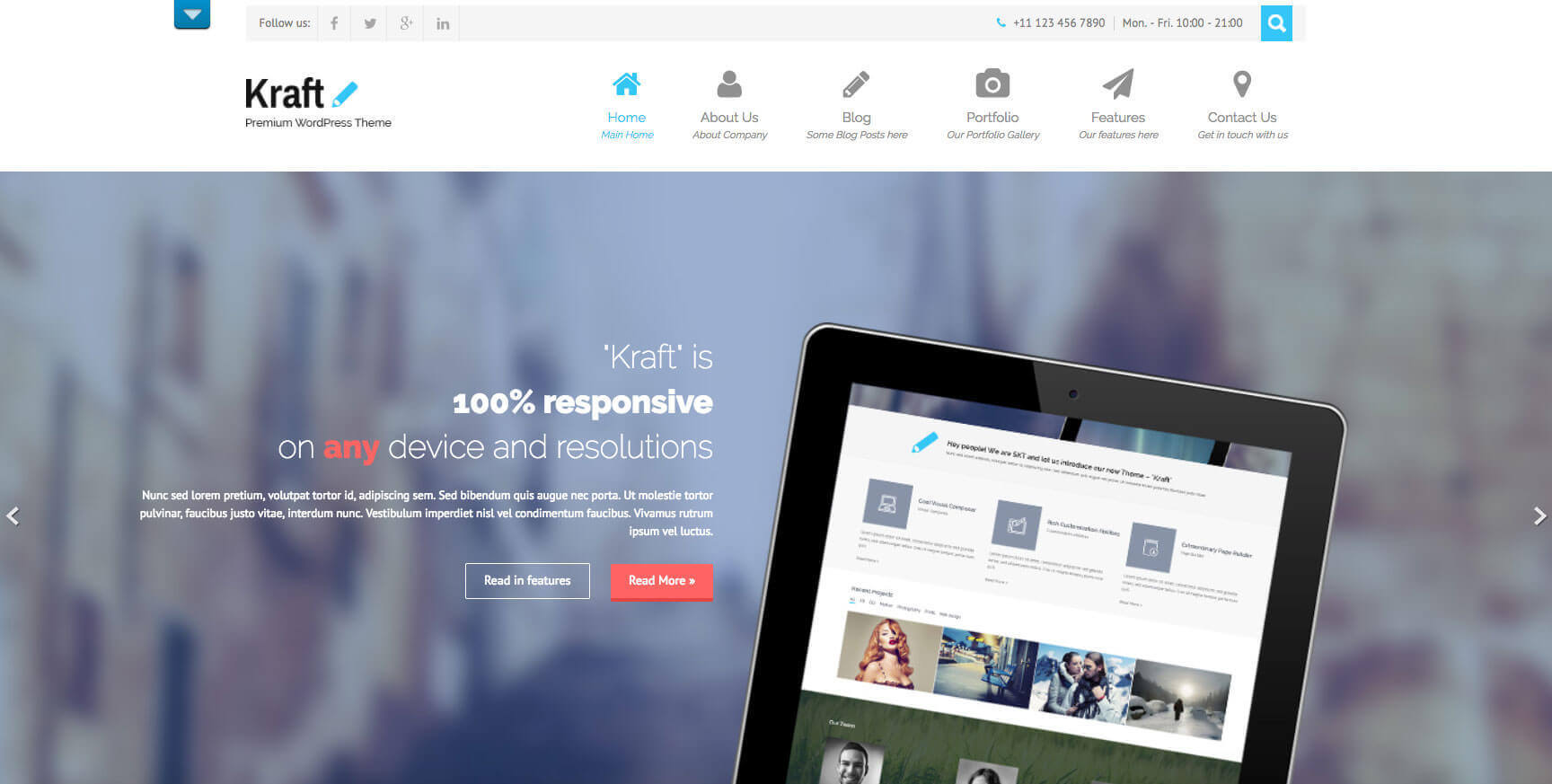 Kraft Lite is one of the finest online multipurpose free WooCommerce themes WordPress for the creation of smart e-commerce stores online. This theme is used for selling multiple types of products for versatile industries like corporates, bloggers, restaurants, online stores, bespoke stores, photography and artistic stores etc. Kraft Lite theme is highly compatible with the powerful Nextgen Gallery and Contact Form 7. It is written with highly optimized code that makes the stores load faster. It has an awesome WooCommerce support for your assistance while creating an e-commerce store.
---
eStore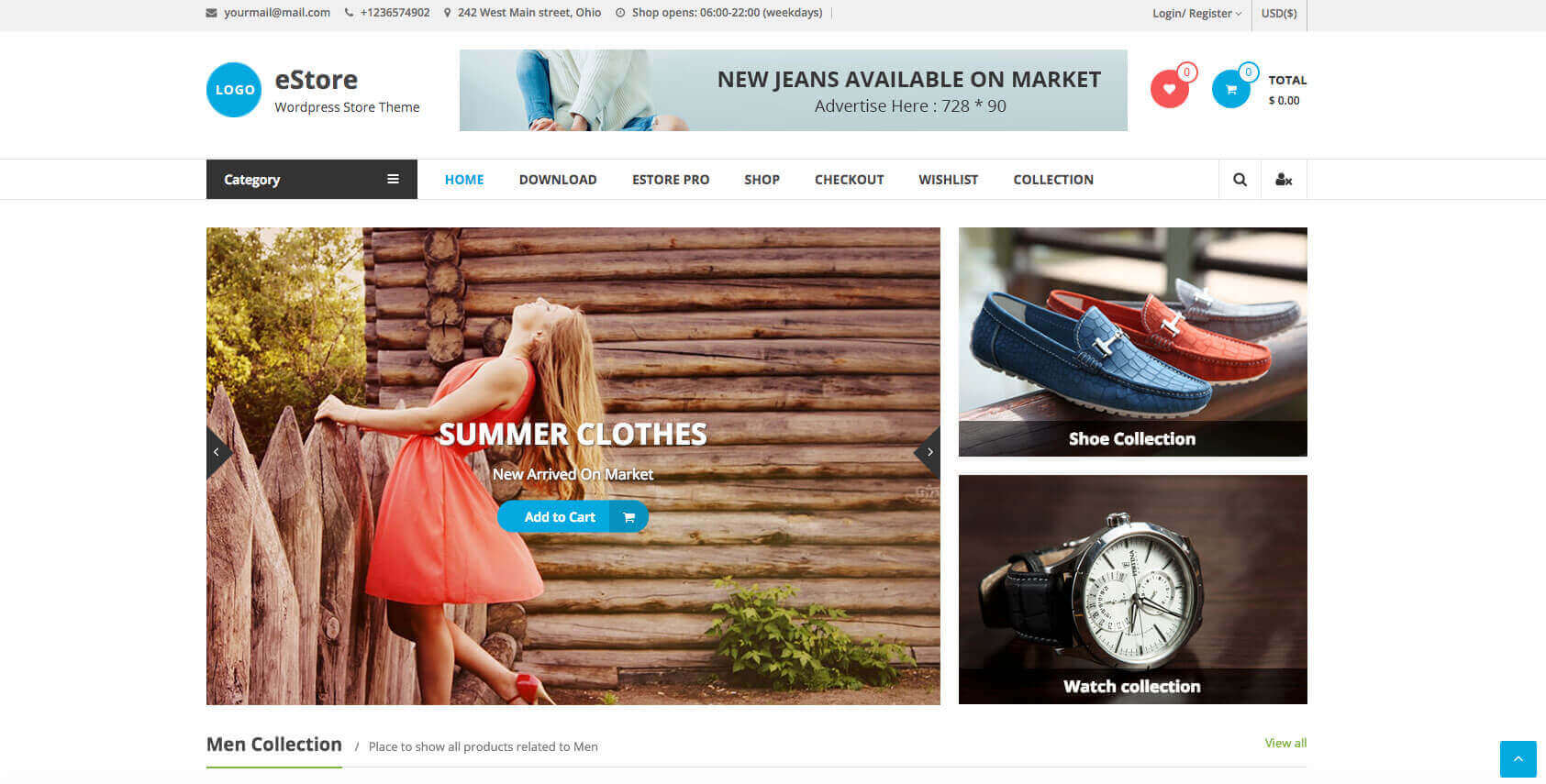 eStore is a well-designed and responsive business WordPress theme for e-commerce stores and it is free. It comes with flexible layout options and comes with all the menus and options that an e-commerce store can have. It has customizable theme option and yet it is simple. eStore comes with the WooCommerce plugin and is compatible with most of the important WordPress plugins. Fluid designs make the stores easier to be used on any device you want. It also comes with some easy to understand instruction manual that you can use to install and setup the theme easily before creating your e-commerce store.
---
Flash
Flash is a feature rich and flexible WooCommerce theme that can be used for multiple purposes. It is a free theme that provides features which comes with premium themes only. It comes with a plugin – the Flash Toolkit which helps to create a flawless page with ease along with the Page Builder plugin, using 12 and more drag and drop widgets. It offers multiple layouts, theme options, color coding, and an awesome one-click demo import feature which is very unique.
ALSO READ: Here is why ecommerce analytics is critical for your business
---
Spacious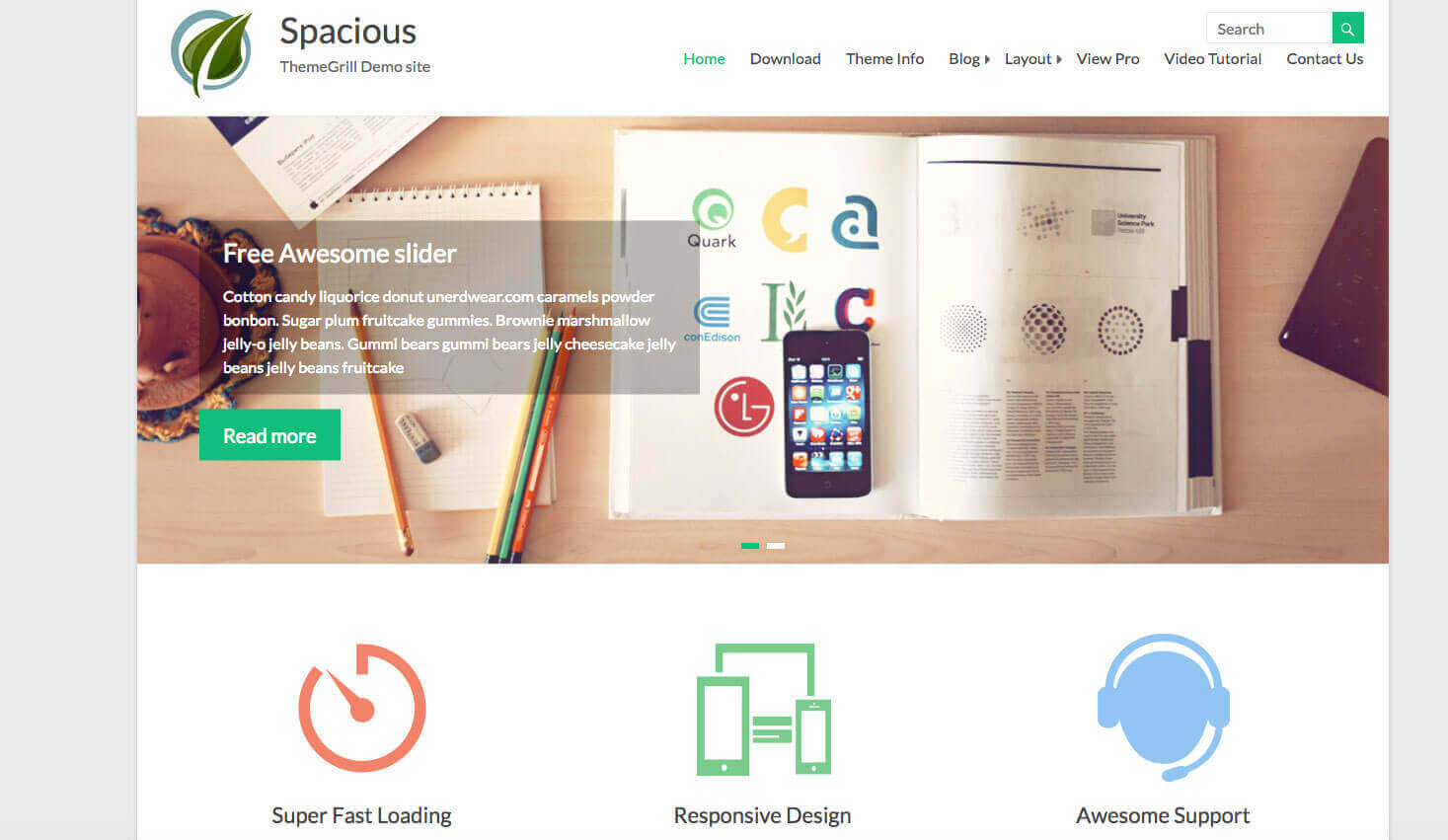 Spacious is one of the most popular Word Press e-commerce theme that is free and comes with enormous useful features which help you make a beautiful and high performing WooCommerce store for you. It has deep integration with the WooCommerce theme and comes with 12+ customizable widgets with it. Robust, flexible and responsive design and customizable homepage make you build a dream site for your store. Spacious is optimized, high performing and SEO friendly. It has amazing slider options too.
---
Shopera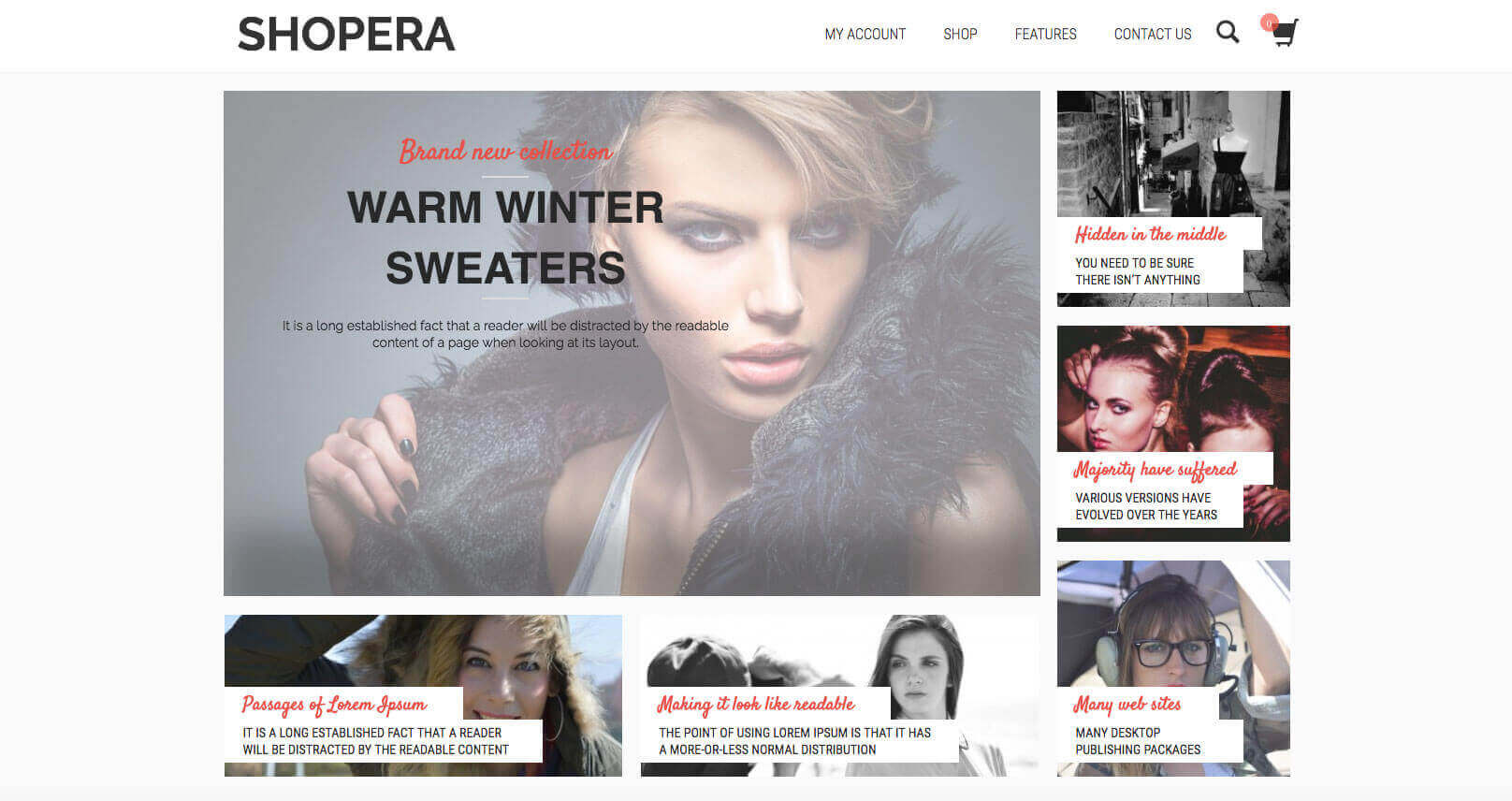 If you have a physical product based store and you want to build a WooCommerce site for yourself, you are having the right choice here. Shopera is a theme which is modern as well as properly designed for e-commerce stores. It has multiple and amazing theme options, eye soothing and retina ready color options, localized and ready to translate in any language. It is a mobile friendly theme that can be used in any type of devices. Shopera offers an end to end solution to your WooCommerce store.
---
TopShop
TopShop is a simple and free WooCommerce theme which helps anybody to create an e-commerce store. It has many free and responsive themes, Multiple blogs options, social media integration and major plugins. It offers a complete solution for your WooCommerce store. It offers easy customization option with easy to use customizer, tight integration with powerful plugins and wonderful functionalities made it be in our best free WooCommerce theme list.
---
Bellini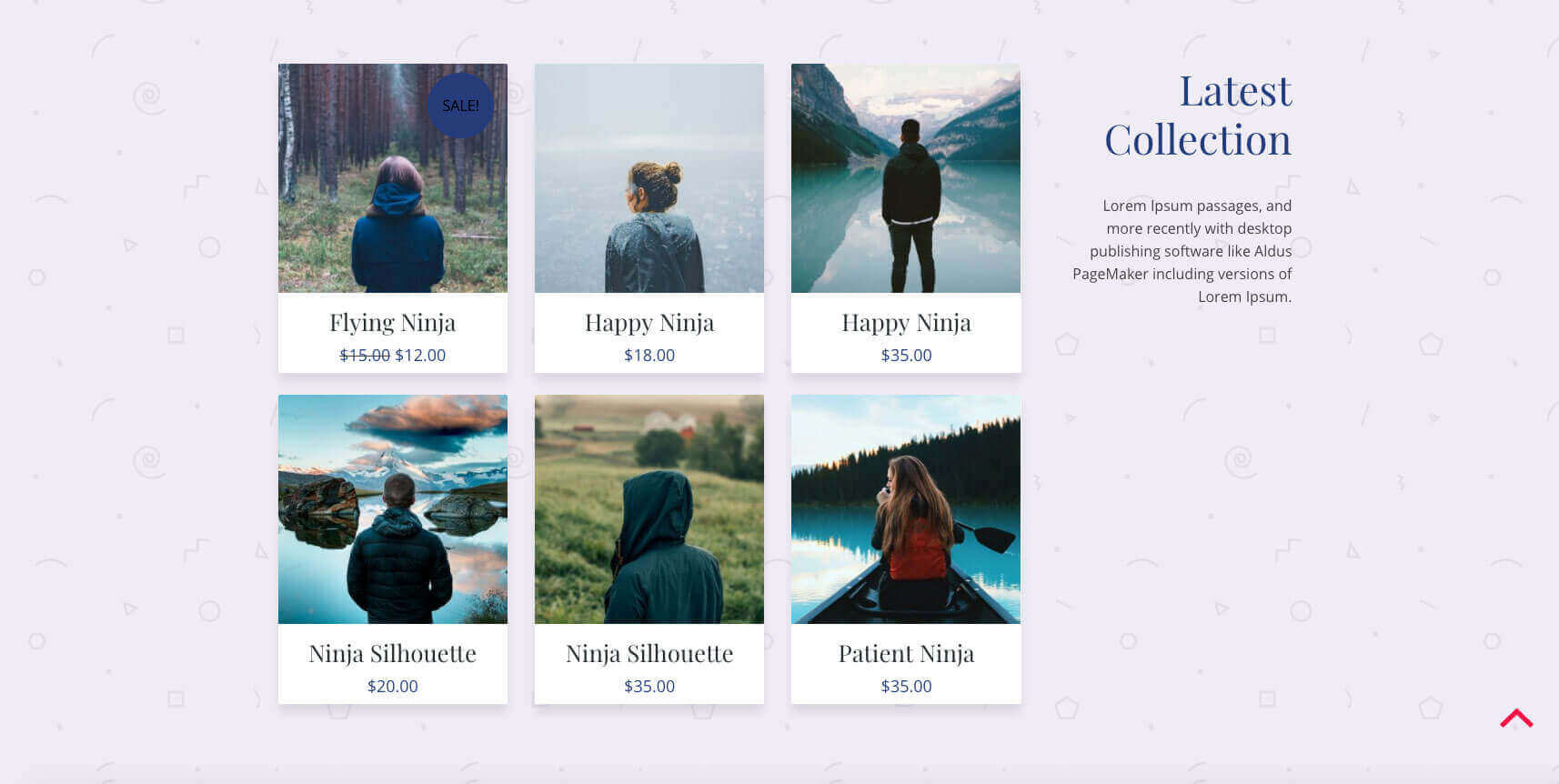 If you are looking for a WooCommerce theme with out of the box features, Bellini is for you. It is a free, responsive and easy to use a multipurpose WooCommerce theme. It is a lightweight and faster-performing theme which has responsive layout options to help building a beautiful store. It supports Google Fonts, comes with enormous color options, header image and responsive sliders with amazing designs. It supports plugins like Google Analytics, Page Builder, JetPack, MailChimp, Yost SEO and other powerful plugins along with WooCommerce. Bellini supports cross browser and multiple device store fronts for new age customers.
---
iTek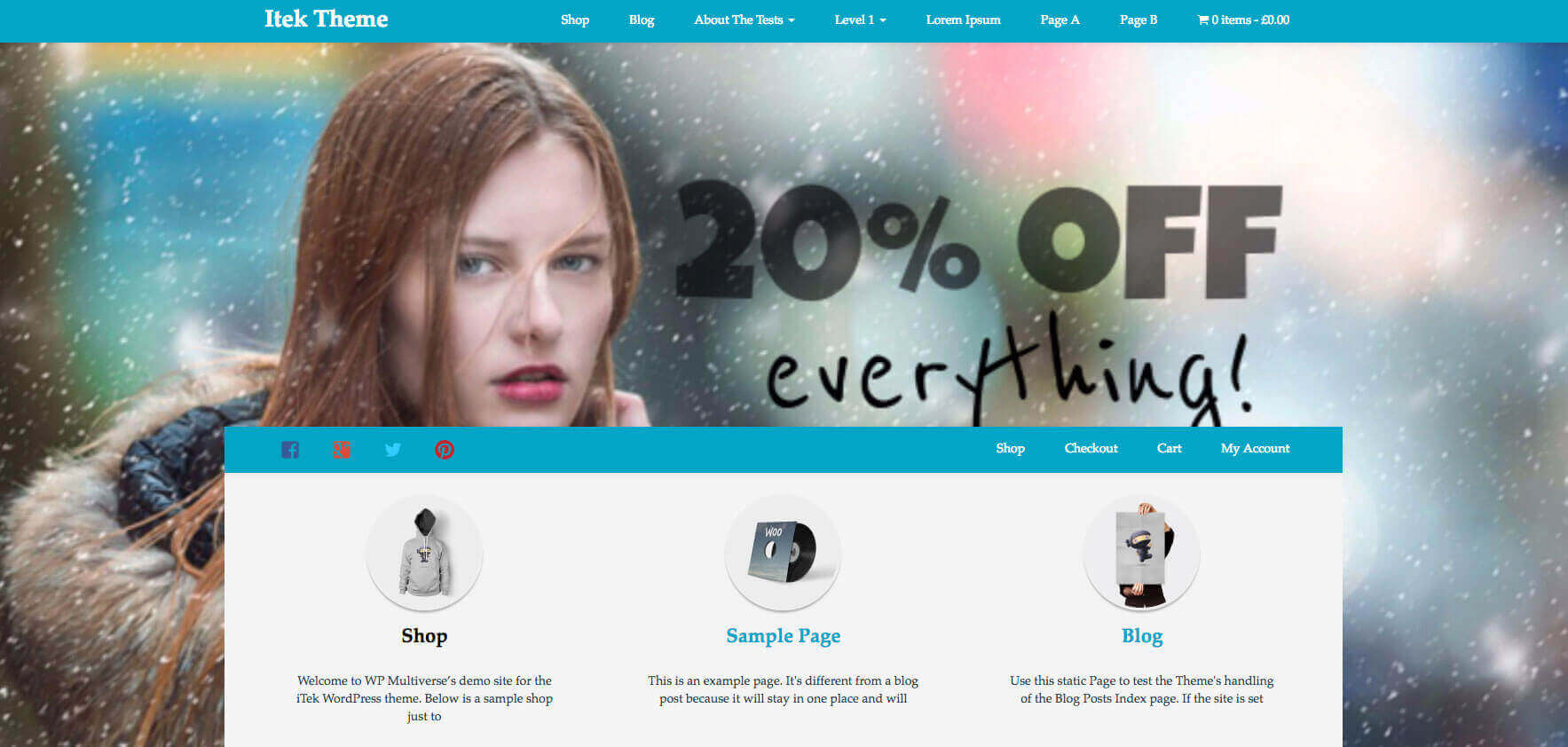 iTek is another complete solution for e-commerce store and a free WooCommerce theme. The multiple menu locations, parallax header effects and amazing transition effet make it ideal to make a great WooCommerce store for your business. iTek supports major plugins like WooCommerce, bbPress, PageBuilder etc and its unparalleled functionalities are designed to help to grow your business in the market.
---
Tyche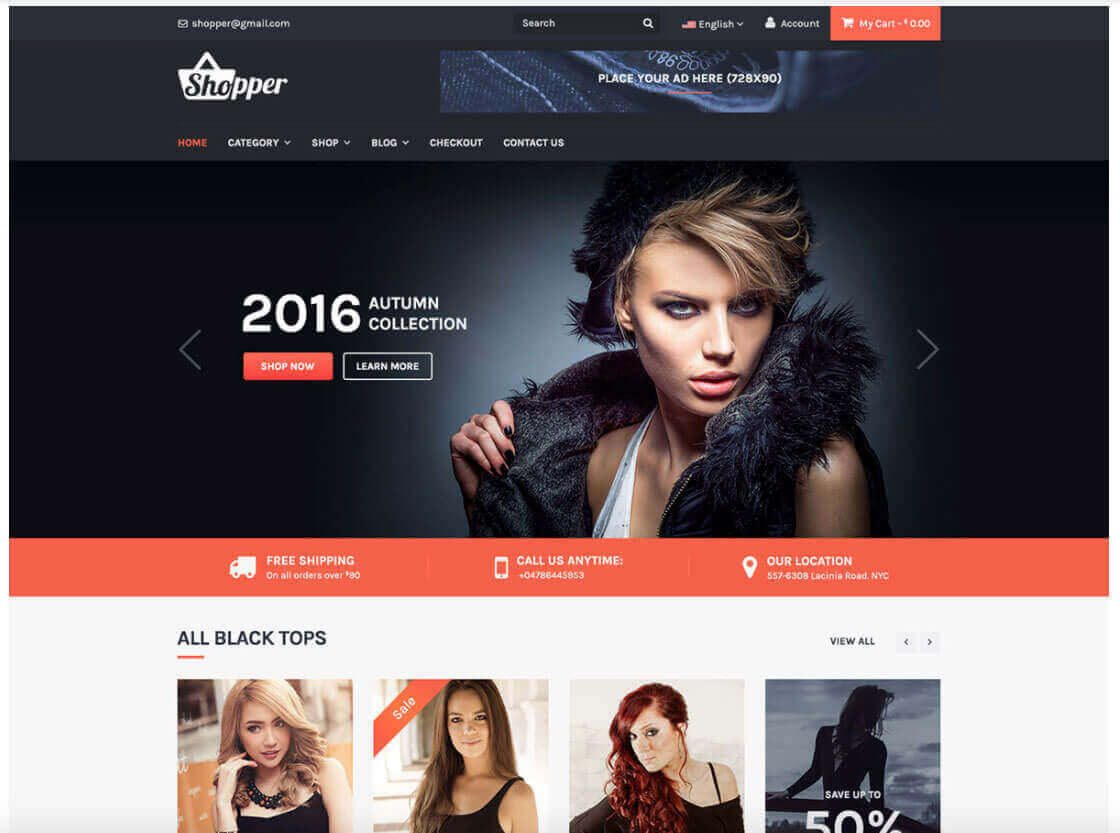 Tyche is a beautiful WooCommerce theme with a smart and clean design. It helps to create an entirely functional e-commerce site with e-commerce features and powerful plugins. It offers a highly flexible and stylish design with a simple layout for showcase your products well in front of the world. It comes with theme options like vibrant colors, retina ready pixel density, sharp images and graphics. It also provides customizable header and home page to let you create the store of your own choice.
---
eSell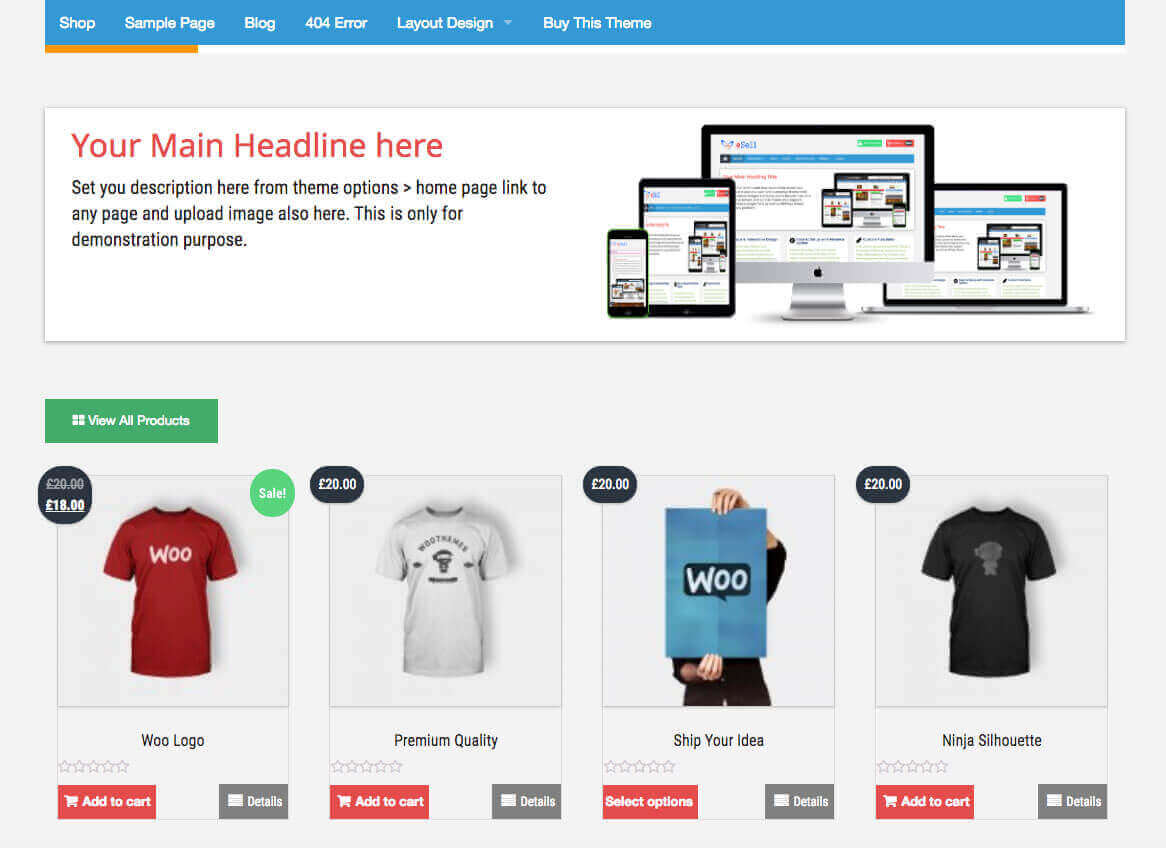 In all the free WordPress themes WooCommerce has, best ones are tough to find. But not with us! Here is another free WooCommerce theme – eSell, which is designed especially for resolving the WooCommerce needs. It offers interactive and lucid designs, integration with powerful plugins like WooCommerce, bbPress, Pageuilder, and comes with the responsive and powerful option panel. eSell is a theme that provides solutions to your e-commerce store requirements by offering features like checkout pages, customizable user registration page template. It helps your store providing your customers with an amazing user experience altogether.
---
Alpha Store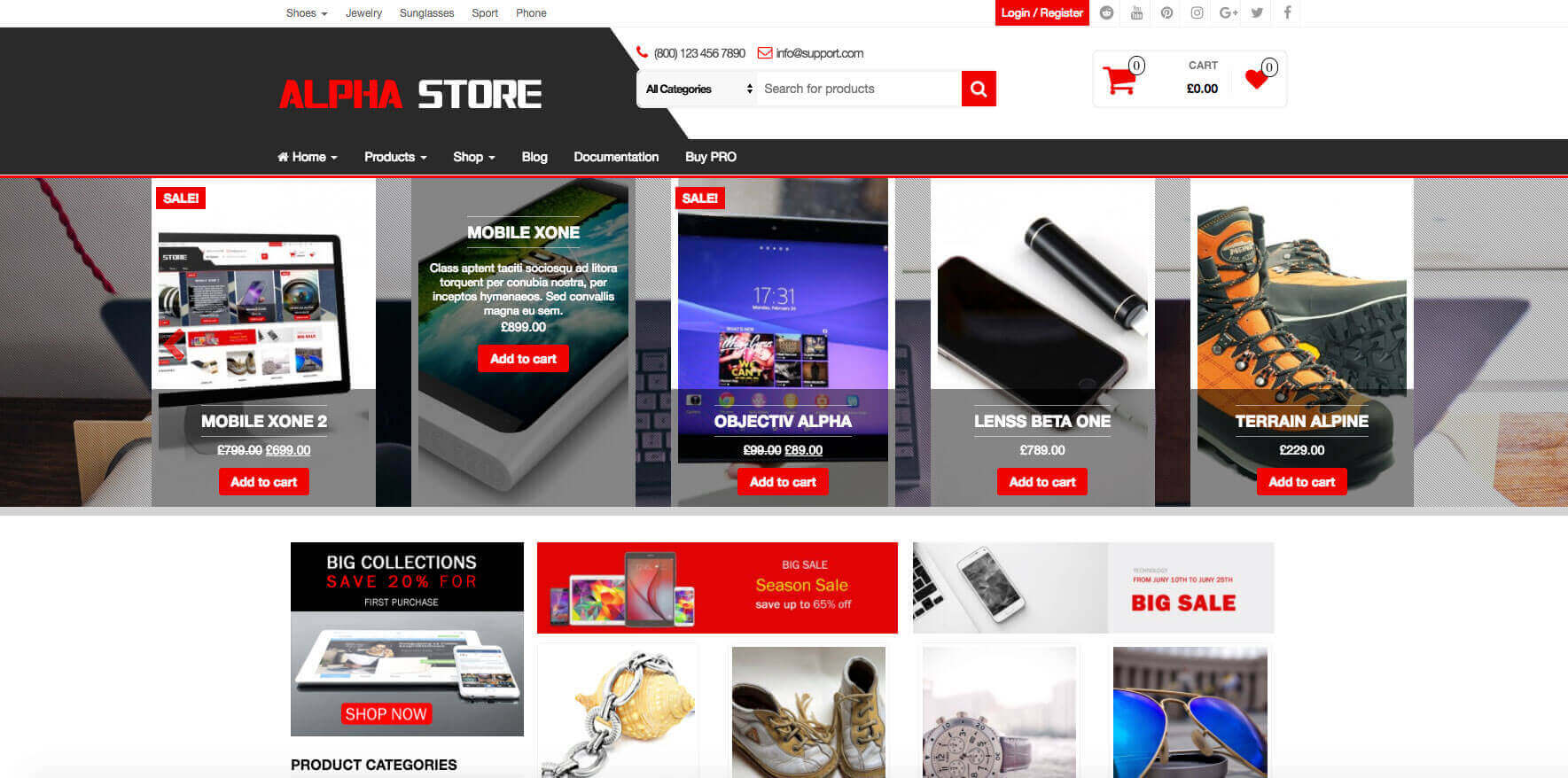 Alpha Store is one of the free and top free woocommerce themes out there in the market. It offers deep WooCommerce integration with WooCommerce plugin and also, provides integration with other powerful WordPress plugins. Alpha Store theme is fully customizable and responsive in design. It is highly responsive and supports all the mobile devices as well. It comes with live Customizer to help you build your site without knowing any coding. Search bar, two menu positions, social icons, two menu positions, shortcodes – are among the amazing features that come with this effective theme.
---
Mesocolumn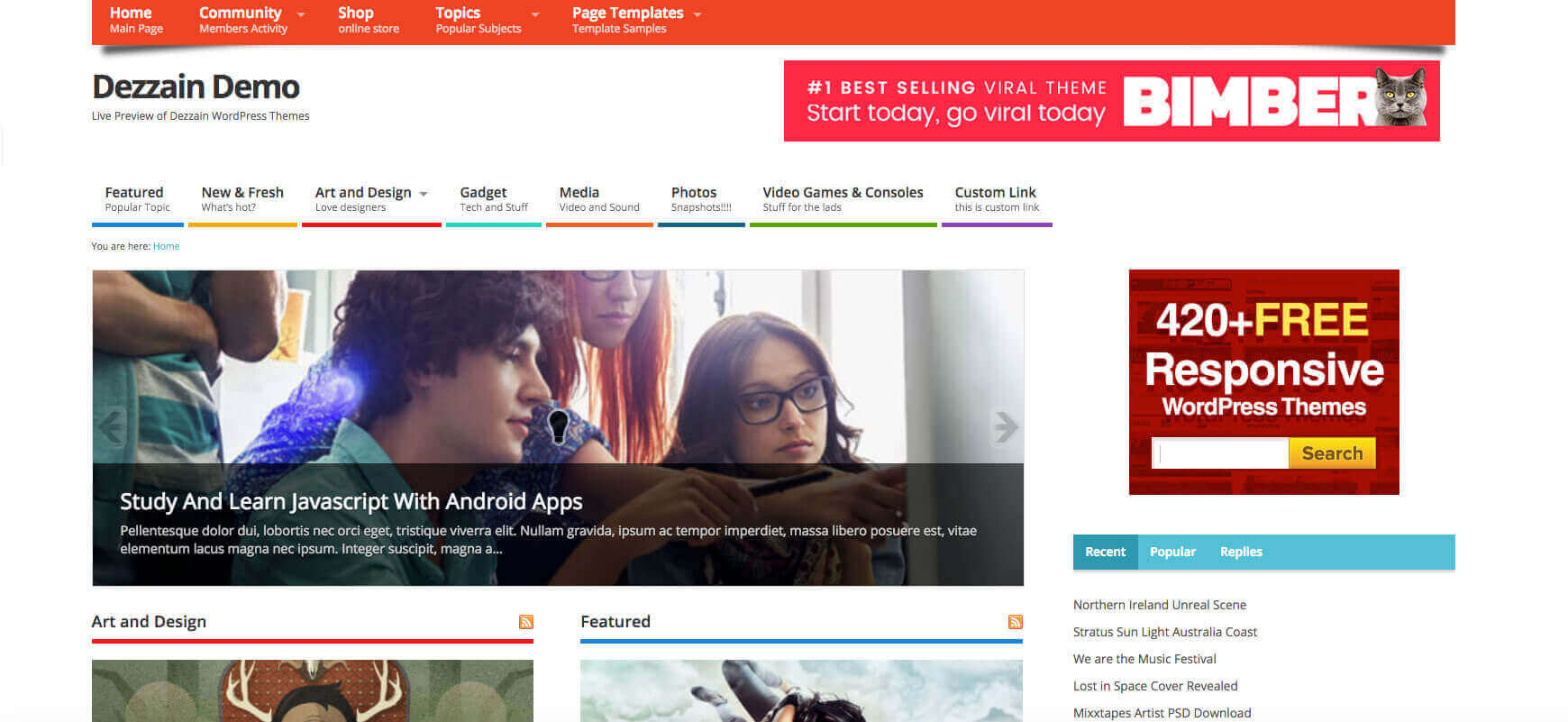 Mesocolumn is a highly responsive free and modern WooCommerce theme that is ideal for an e-commerce site. It offers more than 1000 google fonts, localization options, unlimited color choices, icon and logo upload options and customizable home page. Mesocolumn comes with featured category layouts to showcase each of your products quite well. This theme comes integrated with BuddyPress, bbPress, jigoshop and WooCommerce plugins to help you create a store and start selling online in no time.
---
MaxStore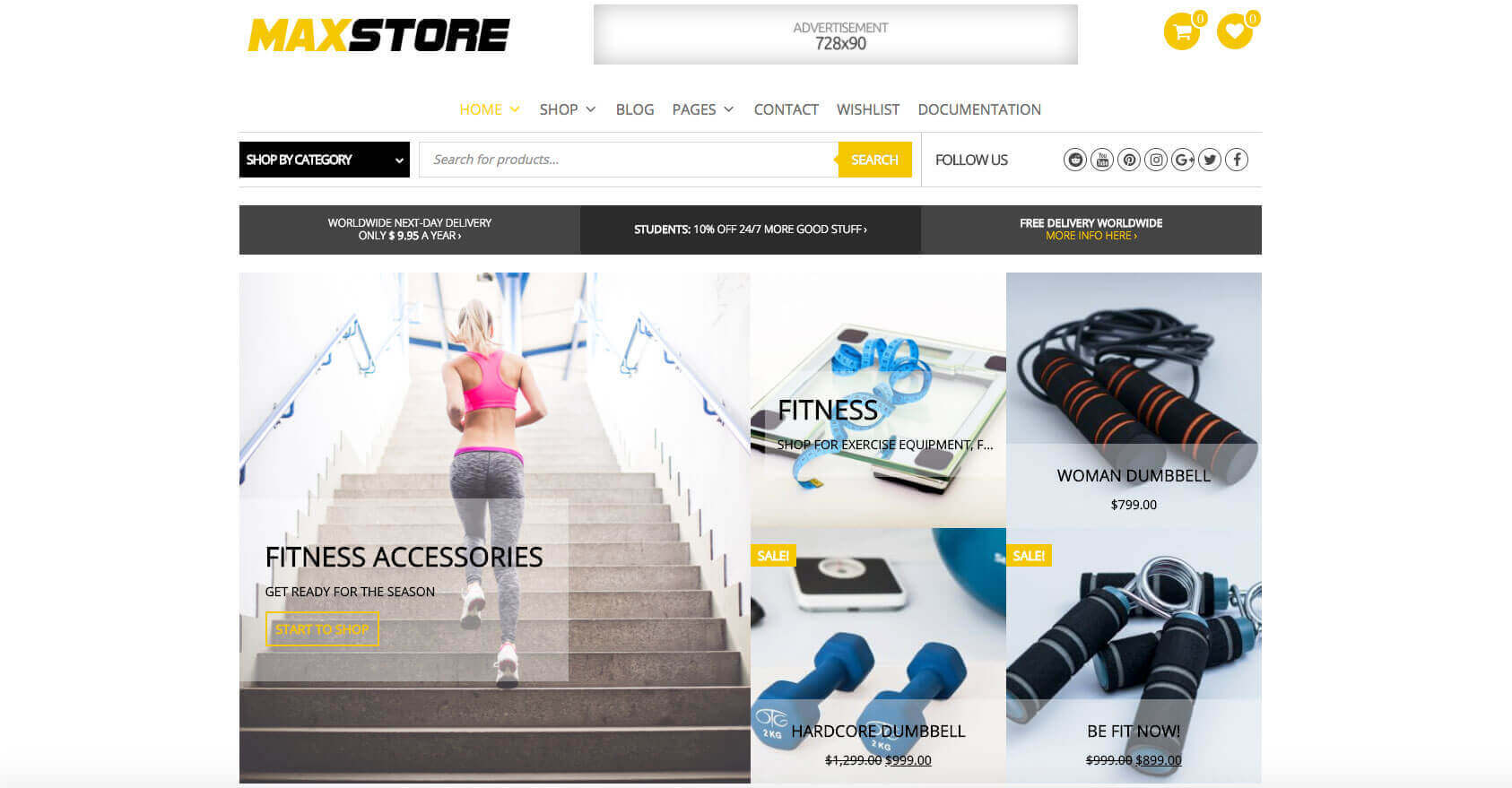 Maxstore is a multipurpose WooCommerce theme which is ideal for e-commerce niches like sports store, fashion store, digital shops, makeup studios etc. It offers responsive and cutting-edge layout options along with customizable theme option. It supports WishList, offers customizable homepage designs that help you create a modern e-store within a few clicks.
---
Vogue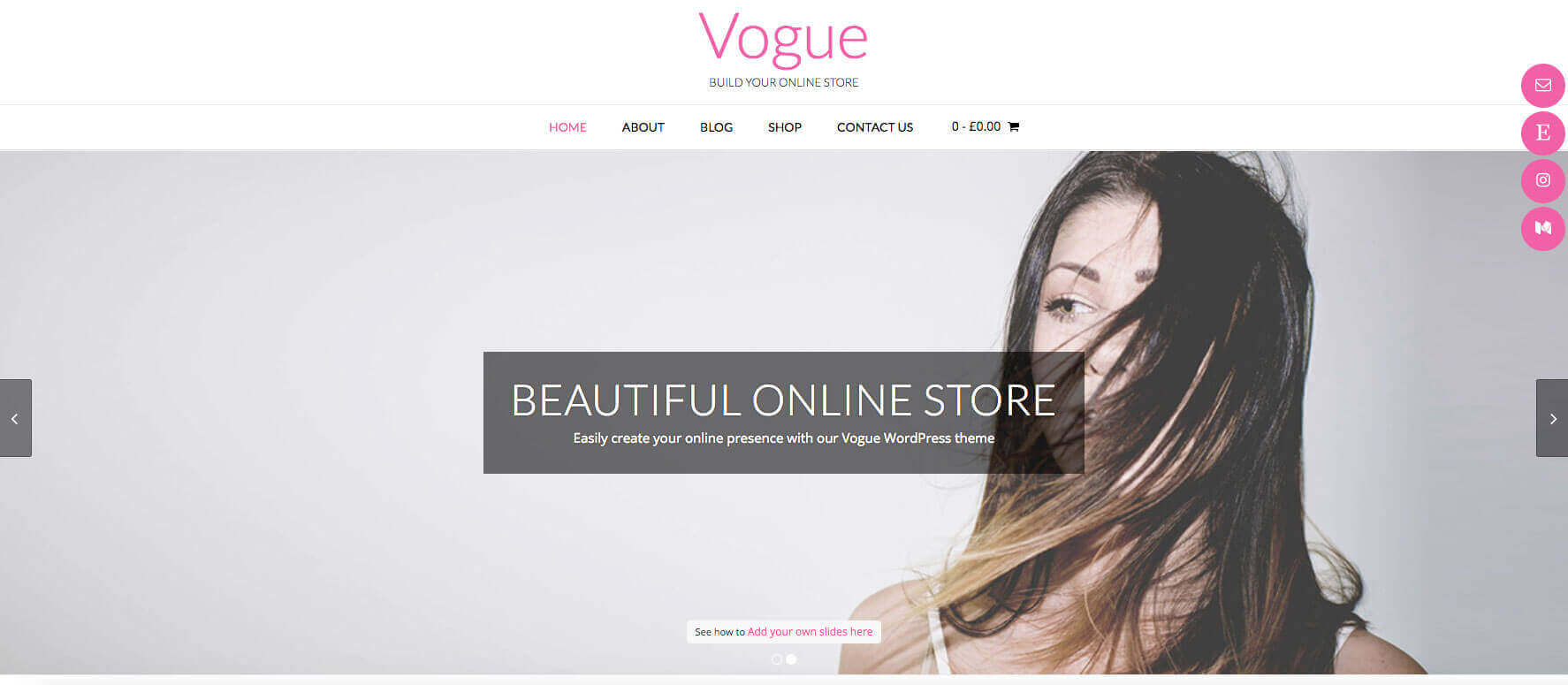 Vogue is highly customizable, stylish and ultra-modern WordPress e-commerce theme which is feature rich as well. It is a great theme for your fashion store, electronics or gadgets store, or any type of product to showcase like never before. It has enormous customization options starting from Home Page to fonts, custom logo, colors options and many more. It supports the main WordPress plugins like Page Builder, Meta Slider, NavXT, Breadcrumb and others. It offers coolest themes to choose from to make your themes look highly professional with great user experience.
---
Discover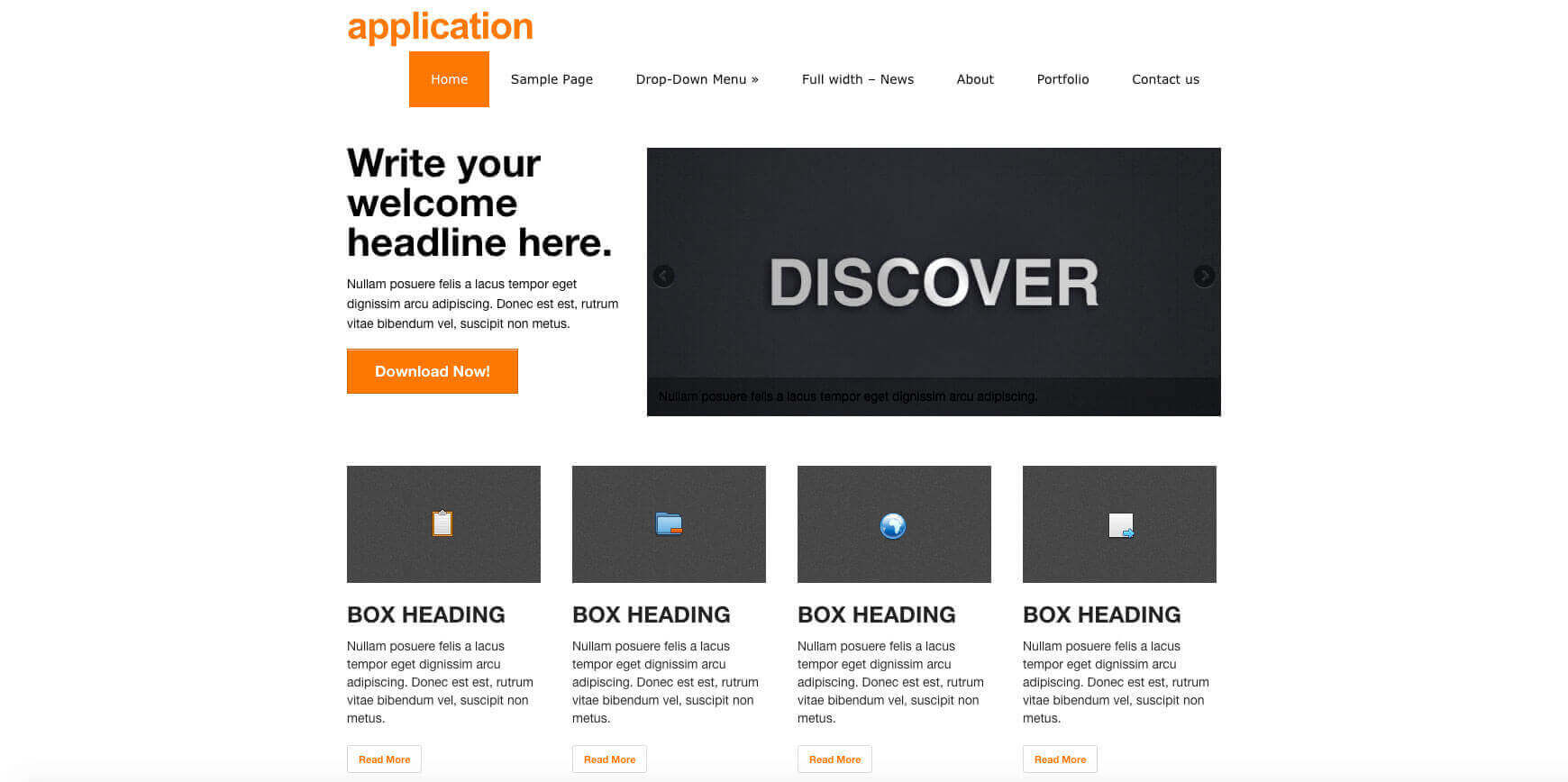 Are you looking for a minimalistic theme with traditional design trends and modern features for your business? You search ends here. Discover is a simple designed WooCommerce theme with orange and white color theme. It offers widget sidebars, good theme options panel, slide-show with effects for featuring your products, threaded comments and major menu options. It offers simple yet powerful design and also is compatible across browsers. Discover helps you build a professional business store in no time.
---
Clean Commerce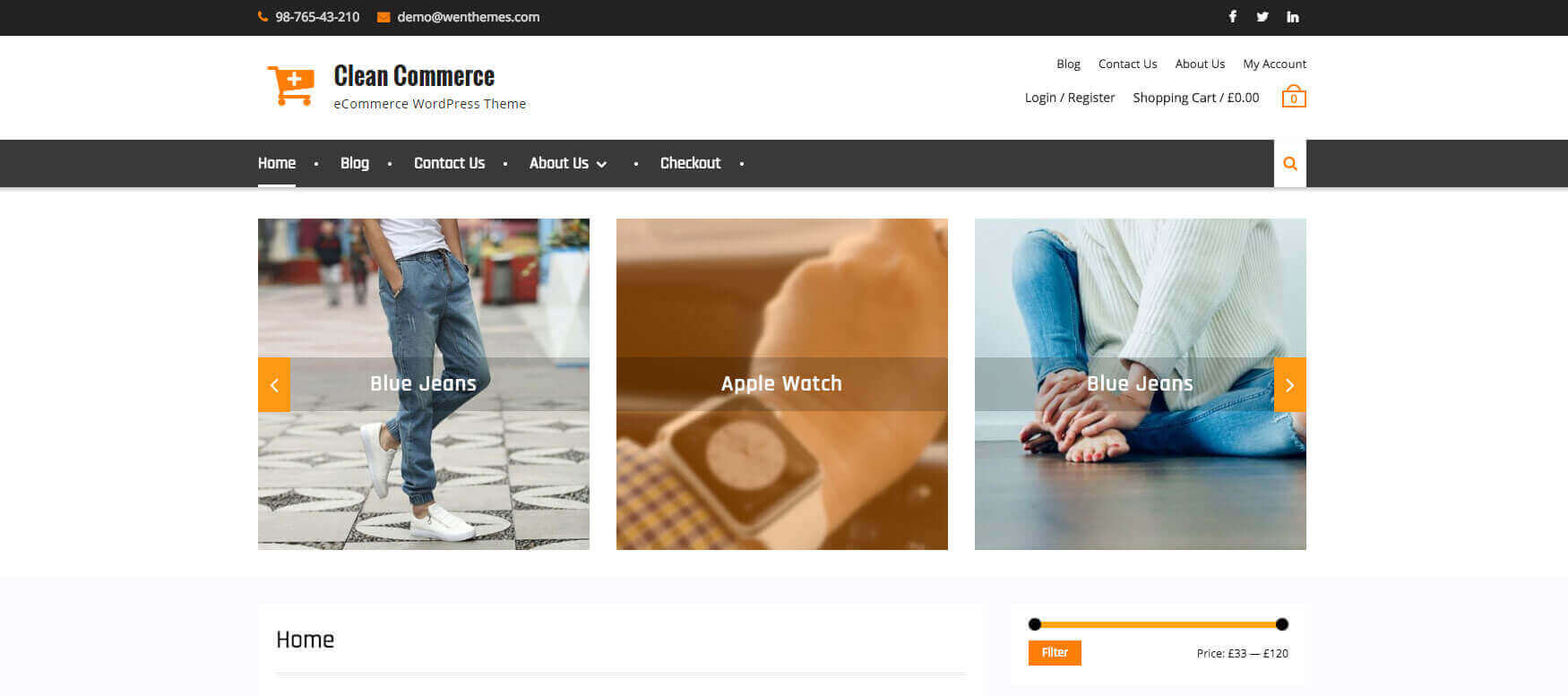 Clean commerce literally offers a clean and simple outlook of an e-commerce store with modern features. It helps you build a product based site with its flexible design, WooCommerce integration, customizable options, cutting-edge layout options, customizable widgets and responsive store front. Clean commerce is easy to install and configure and offers a robust solution for your e-commerce business.
---
Seller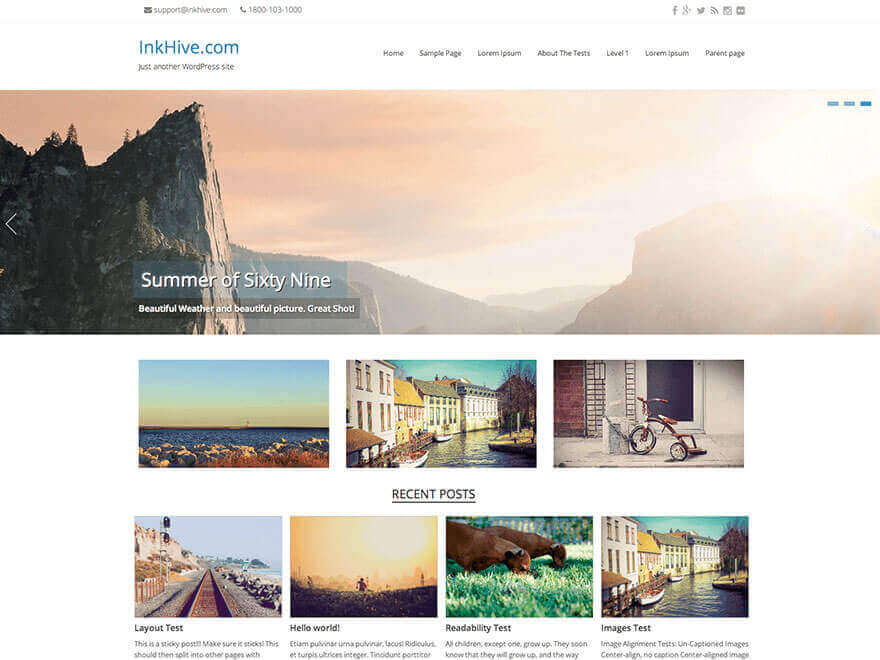 Seller WooCommerce theme offers the finest features with amazing options to create a premium like an online store. Major functionalities of the theme include responsive and customizable page layouts, showcase area, footer widget, professional, customizable slider and amazing designs. It is WooCommerce compatible and helps you reach out to your customers with the products within some clicks.
---
Corsa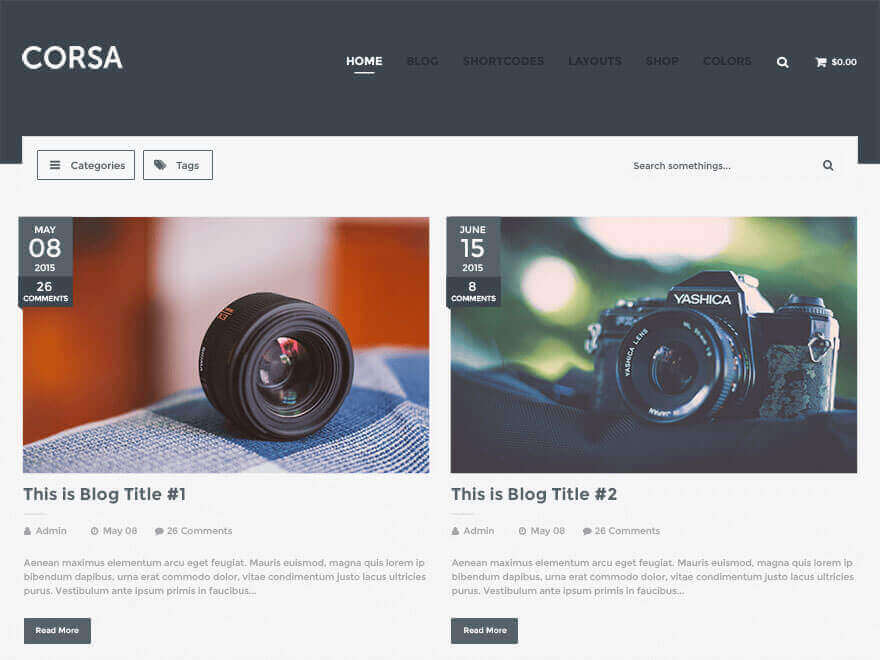 Corsa is a free and highly responsive WooCommerce theme with pastel colors and simple designs. It offers multiple layout options, optimized code, sample data for testing, integration with plugins like WooCommerce, PageBuilder, responsive designs with Google Fonts, shortcodes and much more. It will help your store to become useful and presentable in front of the e-commerce world.
---
Zerif Lite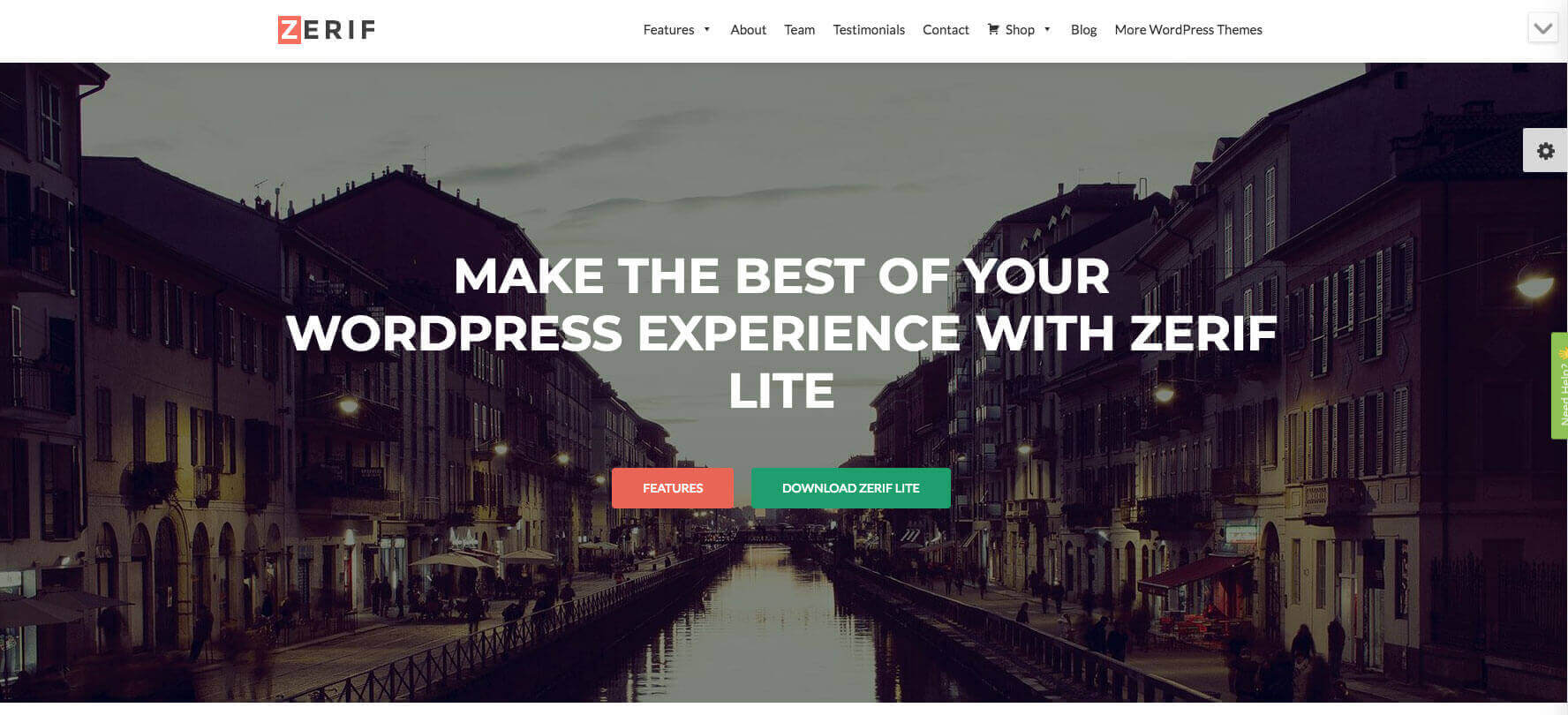 Themeisle has made Zerif Lite WooCommerce theme beautifully and clients use it for free! More than 100,000+ sites are empowered by this theme and it is one of the most popular theme we have ever listed. It is a multipurpose theme and can be used as e-commerce store, as well as for blogging, portfolio, professional websites and corporate business platforms. Coming with responsive design, customizations and integration with many powerful plugins including WooCommerce, it helps your business stand apart and showcase your products only to convert business through it.
---
eCommerce Market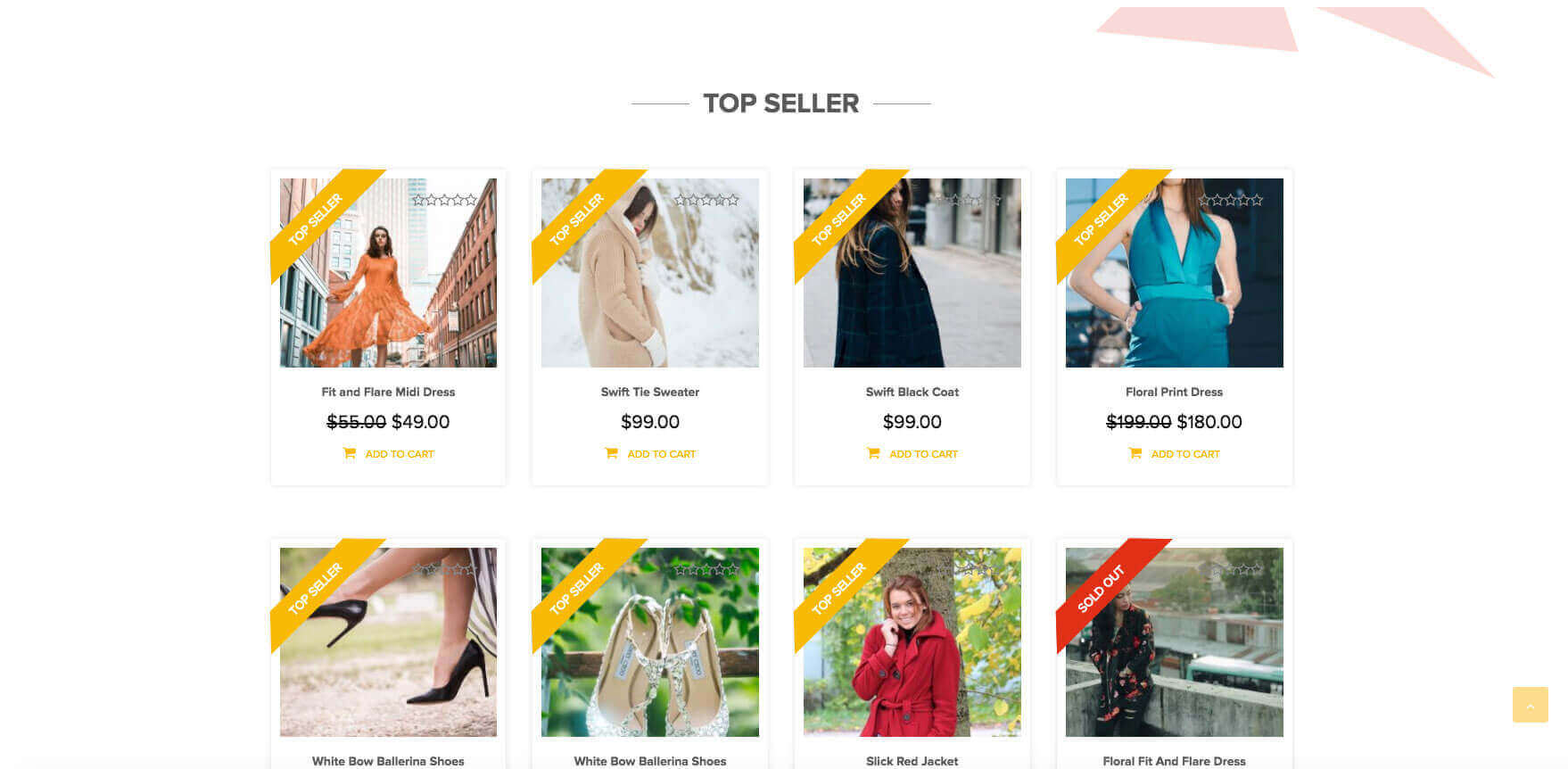 e-Commerce Market is a very good free and responsive WooCommerce theme with lovely designs and useful features. It has modern designs with features like parallax scrolling effects. It provides plenty of wordpress customization options, dissimilar to other best free woocommerce themes, along with features like store template, product description template, shopping cart, custom logo, background and color options, checkout pages, sidebar layout options, custom widgets and powerful plugin integrations.
---
StoreOne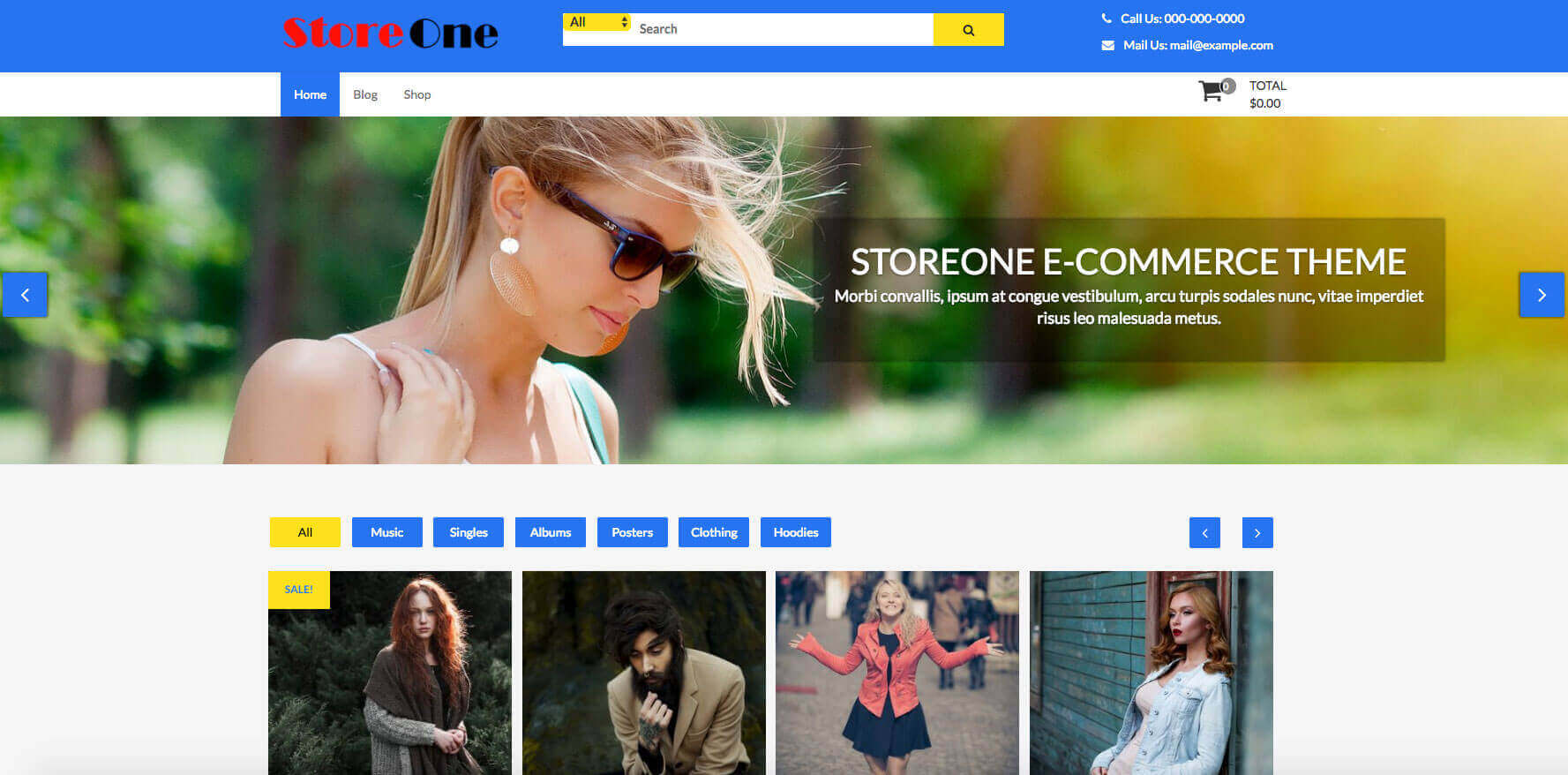 StoneOne is a classy, professionally designed and cleanly built premium-like template, with available as free WooCommerce themes, luckily. It is based on WordPress live customizer to help you create a beautiful e-commerce store in no time. It comes with icons, color options, layout options, home mage designs, plugin integrations, widget customizations, cross-browser and cross-device compatibility and more.
---
Sporta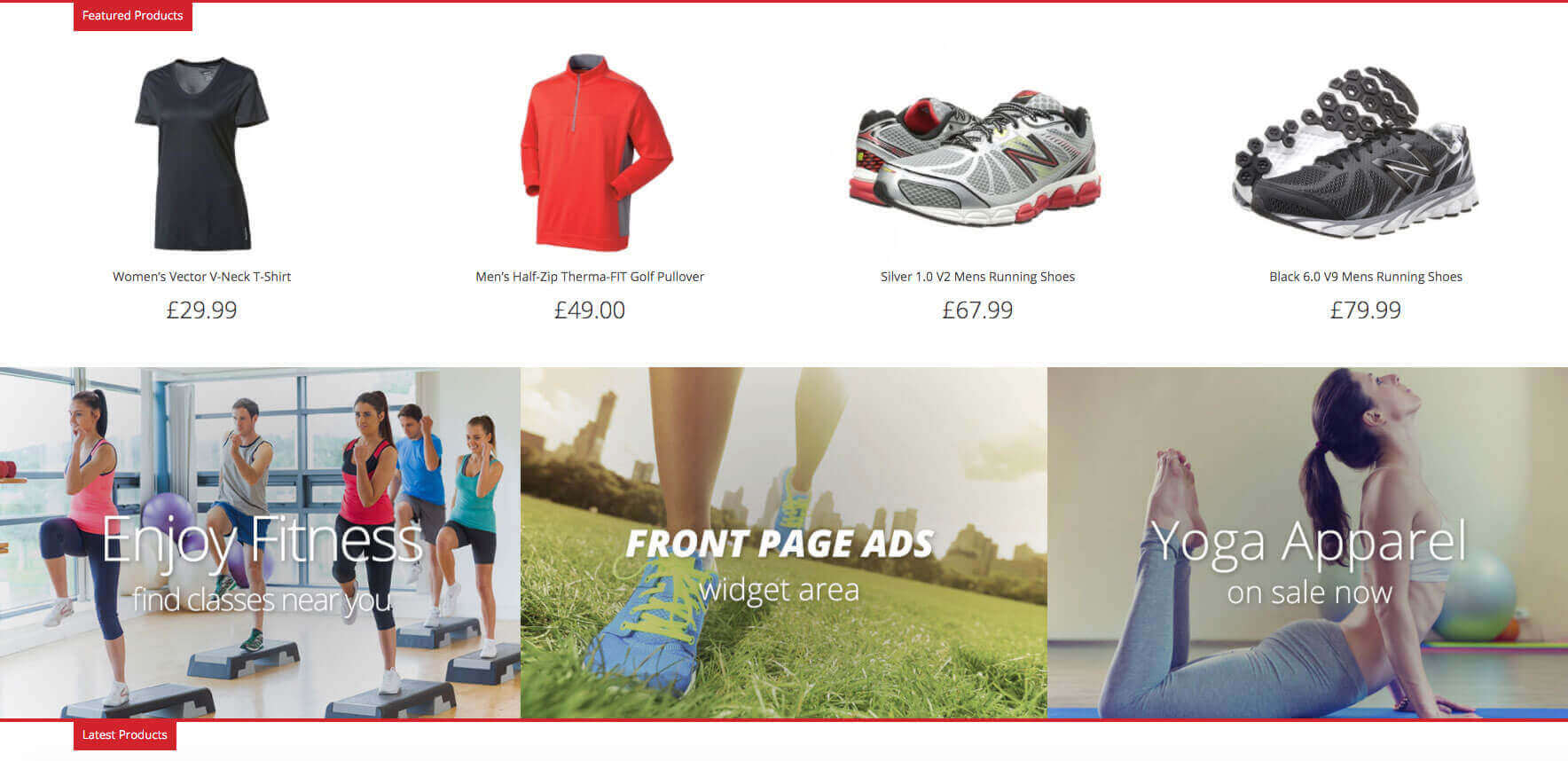 Sporta is another modern, responsive and amazing WooCommerce theme that comes for free. In short, it's stands tall among the most awesome WooCommerce WordPress themes free. You can create a modern and unique store with its outstanding features like layout options, tending product showcase options, Google font selector, import demo data and integration with plugins. You can simply import your own images and contents keeping the original design and layout undisturbed.
---
Trends are changing, and so is the taste and choice of the customers. These days we do not have time to visit any store for buying something and prefer buying the same online in a few clicks which will save our time. So, if you are a physical store owner or simply want to start a shop online, you have to check-out these modern WordPress e-commerce themes. These will help you easily set up your store online, and you can start making money almost instantly from it.
Okay, so you have made to the end of the list and still look unsatisfied. We didn't expect that you won't find the right fit in 40 top free WooCommerce themes. No worries though. You can check out this amazing premium e-commerce theme then:
Emporos Theme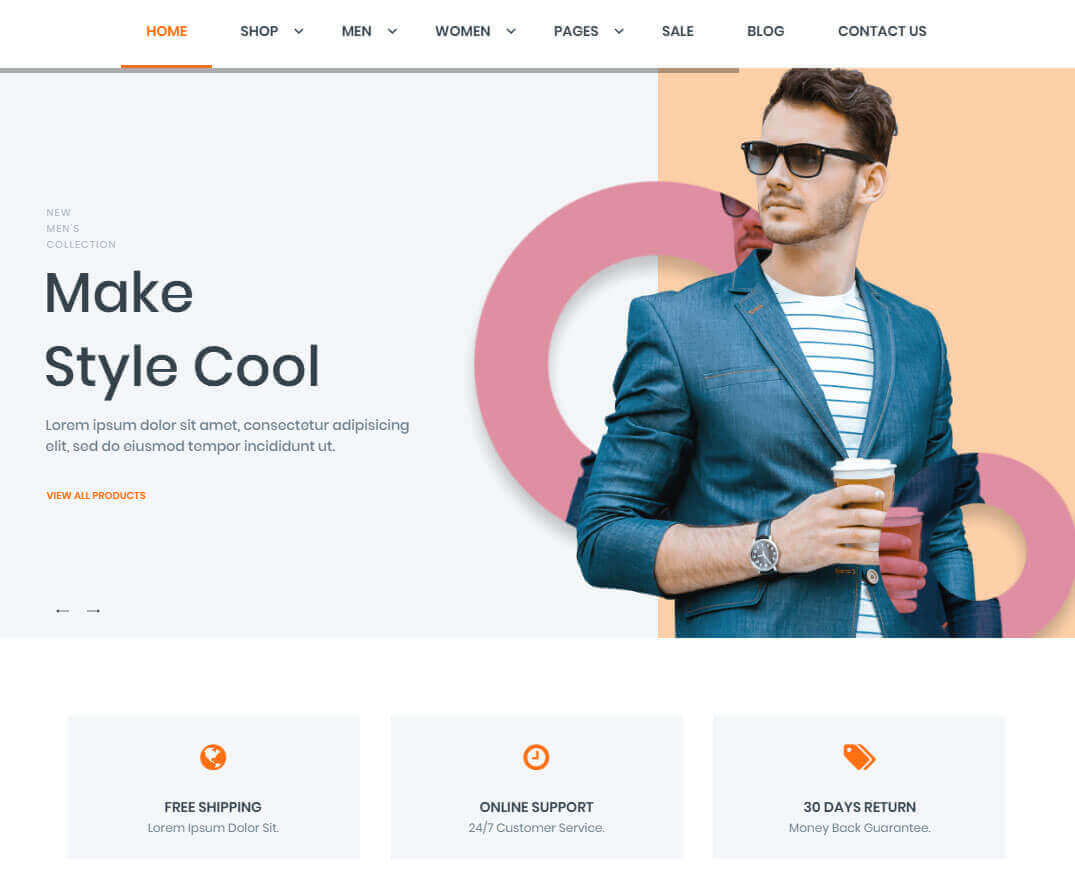 Emporos is a modern age WooCommerce theme which integrates almost all essential plugins of WooCommerce to save your money and time to install them and use for different features. It also comes with add-ons that are used to enhance the interfaces, which saves the tedious job of editing the designs.
The theme is very user-friendly, interactive and easy to use. It has cutting-edge functionalities like WooCommerce product filter, quick product view, Convertplug – interactive popups and product custom attributes.
---
Why WooCommerce and WordPress?
The online markets are growing rapidly at present; faster than your imagination. After all, everyone prefers shopping online these days, isn't it?
Hence, you need the wooCommerce WordPress themes free.
WooCommerce is best and popular technology for creating an e-commerce store. According to a research, almost 28% of storefronts worldwide are empowered by best free WooCommerce themes WordPress. So, choose the right theme which can showcase your potential to the world powerfully. Which one did you pick?