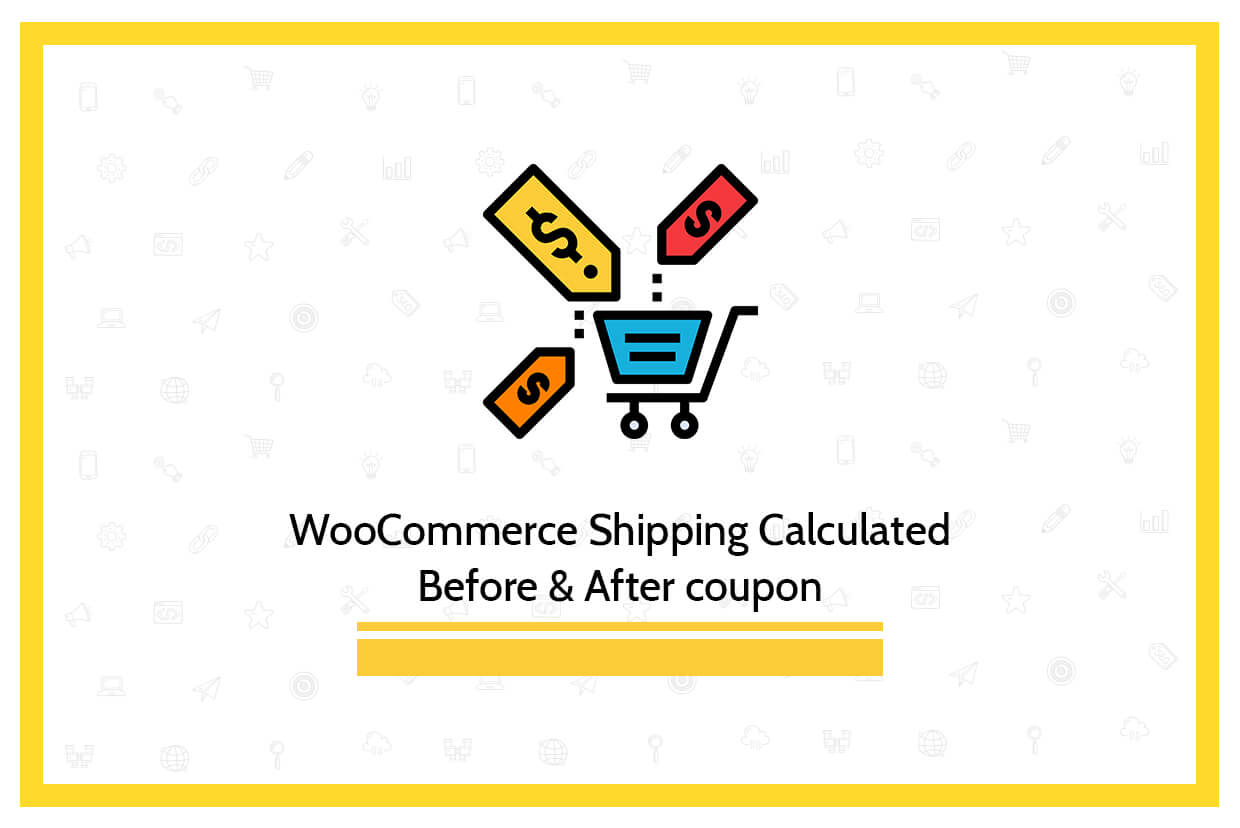 WooCommerce shipping calculated before & after Coupon
Be it Good Friday or Christmas, customers want discounts and as a business, it is our duty to fulfill these wishes. That's why coupons have become an inseparable part of online businesses' marketing strategy. Not only these coupons increase the sales, but also bring more and more customers to your WooCommerce store.
The problem with coupons is – It is tough to make them work in synchronization with shipping rates or shipping discounts.

In this article, we will talk about why these coupons are important for your WooCommerce Store, what is the problem associated with them and how to calculate the shipping charge before or after applying the coupons.
How do Coupons Help in Boosting Business?
If you think from the buyers' perspective, you will get to know that customers love freebies and discounts. Giving rewards on their purchases keeps them engaged in making more purchases. So in the end, rewarding proves a perfect strategy to increase sales and buyers.
One very successful method of rewarding the customers is coupons.
Coupons are more successful as they are easy to use and more importantly, these are optional. So if a customer forgets to apply the coupon, it will be his fault that he's paying the full amount of the product. Both ways, the coupon is bringing more customers to your online store and increasing revenue.
Looks good, right?
Yes, it is. But there is a problem with coupons. If your store supports coupons and has a shipping facility, there is something to worry about.
Read the next sections to understand what these troubles are and how to overcome the situation.
The trouble with Coupons While Shipping
Consider this example:
You give free shipping over the purchase of $500 and a customer has applied a coupon of 5% discount after shopping of worth $500. It resulted in reduced amount and customer didn't get free shipping. This may result is dissatisfaction, especially if you have mentioned that the free shipping is on the purchases and coupon discount doesn't matter.
The trouble with Shipping While Coupons
Let's say that your customer has purchased a book worth $30 and there is a shipping charge of $5 on it. As per the available coupons, this buyer is able to get a 10% discount on his/her shopping. So, as the cart total was $35, the customer got a discount of $3.5.
Noticed the error?
The buyer was getting 10% discount on the book, which should have been $3. But as he/she applied the coupon when there is shipping cost too, you faced a loss of $0.5.
This is a very small example. But what if this happens to multiple purchases of hundreds of dollars and in the cases, where shipping cases are relatively high?
Huge losses for you.
In another scenario, if your plugin is applying the coupon on cart sub-total and not on the shipping charge while you want to give a coupon-based discount on the final amount, the trouble isn't less either.
To avoid such blunder, you must be allowed to specify whether coupon's discount is applicable for shipping charge too, or not. All-in-all, a WooCommerce shop owner must be able to define the method of calculation of shipping charge when a coupon is there.
The Solution
Unlike the common shipping plugins which drag you in trouble, we have a plugin which lets you handle this situation. It is Pro Advanced Flat Rate Shipping Plugin for WooCommerce.
you can review Flat rate free Vs premium plugin feature list
It can be used to apply coupon before or after calculating the shipping charges.
Also, you can deploy it to charge different shipping rates as per your coupon i.e. you can choose to apply or not to apply the coupon on shipping charges.
In the next sections, we have detailed methods for all such situations.
How to calculate the shipping charge before applying Coupon?
The location of the buyer, currently-available offers, product bought by the person, cart's subtotal and many other factors decide the shipping charges. Moreover, it is calculated according to the rules you have set for your online store.
The calculation of the flat rate shipping charges before applying the coupon can be done through Advanced Flat Rate Shipping Plugin for WooCommerce. Here are the two scenarios when you may need this plugin:
1. Applying Shipping Charges before Application of the Coupon
Open the plugin dashboard and go to the existing shipping method, for which, you want the value of shipping to be calculated before the application of the coupon. Now choose 'Cart Subtotal (Before Discount) ($)' option and create the condition as desired.
Save these settings and check your store now. The shipping rules must be working according to the cart sub-total (before applying coupon).
2. Applying Coupon-based Discount on Shipping Cost too
Once you have downloaded this plugin, you just have to create another method similar to the existing shipping method. This method will have some additional data apart from the old values, which are to be kept as is.
See this –

We have selected a coupon Code 150438.
Now for this coupon, we want a discount of 5% on current value.
So we will have to change the value of shipping to $9.5 from $10.

Just by saving this data as a new method, you will be able to provide a coupon-based discounted rate to your customers on shipping too.
How to calculate the shipping charge after applying Coupon?
What if you want to charge shipping rates as per the overall cart total or do not want any the coupon to work on shipping cost. Here's how:
1. Applying Shipping Charges after Application of the Coupon
If you are willing to calculate the shipping charge once the coupon is applied, just add a shipping rule like this to your online store –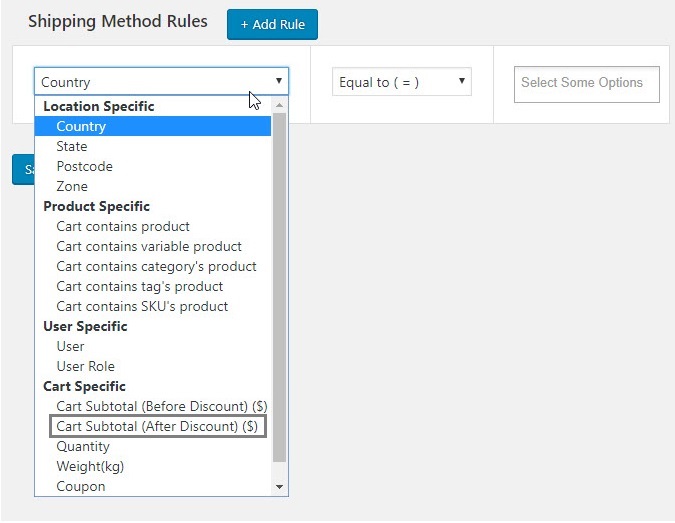 2. Not applying Coupon-based Discount on Shipping Cost too
It's easy and straight-forward. You actually need not to do anything for this scenario. Just create the right coupon and it will work the way you want, by default.
Need the plugin?
You can download this plugin for free or get the pro version of it. If facing issues after installing it, contact us or send us your concerns. We'll definitely help you out.