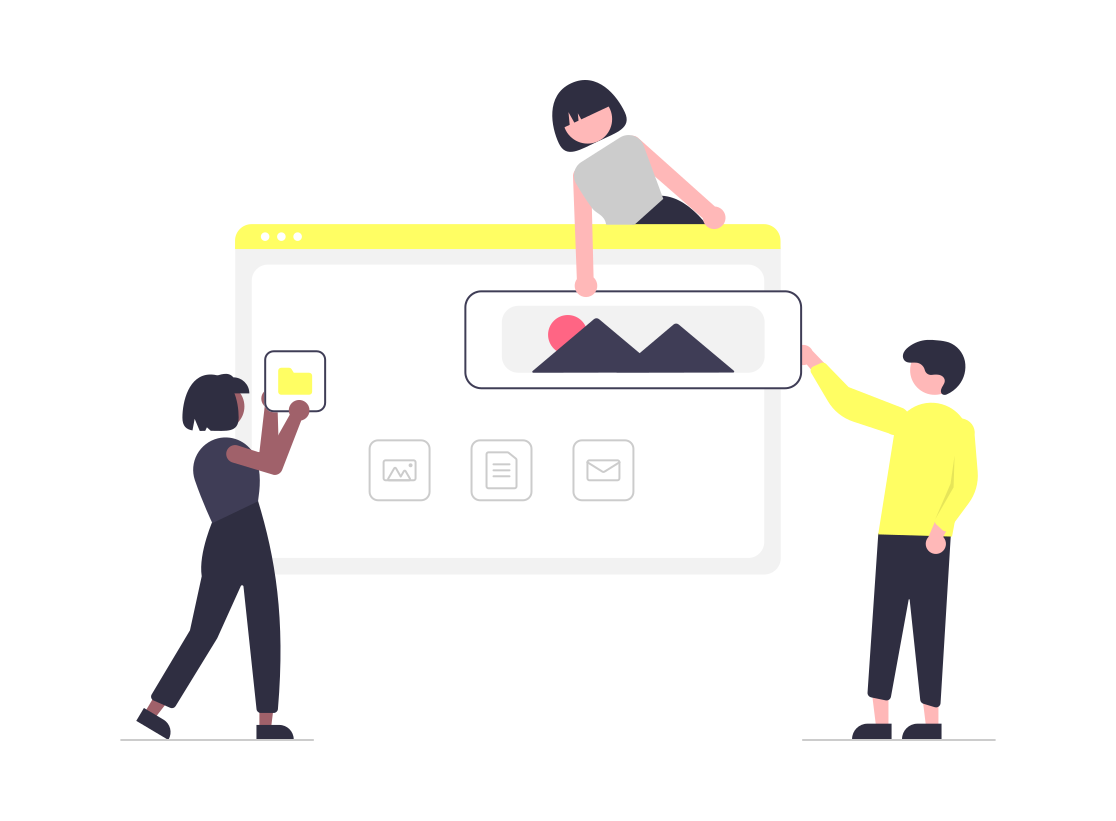 How to Add a Size Chart to Your WooCommerce Store?
Remember the good old days when you used to frequent the mall for shopping? Those days seem like a distant memory as everyone uses online stores to shop for clothing and footwear. Earlier, people hesitated to shop online as the product sizes wouldn't fit. But with the introduction of WooCommerce size charts, people of every shape and size readily purchase from popular brands online according to the size specifications.
Table of contents
What is a size chart?
A size chart is a table you add along with your product description. It outlines the measurements of the product and the size range that your brand catalogs include. The chart also contains sizes in different units of measure, like inches and centimeters, so people find it easier to navigate. Size charts for dresses generally have four main measurements – bust, waist, hips, and height. On the other hand, women's pants size chart includes waist, hips, and inseam length measurements.
You can create such a custom size chart for your customer's convenience in your eCommerce store.
Why do you need to add size charts in WooCommerce?
The average eCommerce return rate is around 20-30%, most centered around sizing issues and other common problems. Sizes of clothes and shoes can differ with every store, country and brand according to the metrics they use and their country's trends. Therefore, it is incredibly essential for you to include size charts in your WooCommerce store. When customers shop online from your store, they need the option to try on clothing and other products to see what fits best. If you provide a size chart for your products, your customer can wisely decide whether or not to purchase the product.
Including WooCommerce size charts in your store can be beneficial in the following ways:
Reduces return rates: Explicitly mentioning the sizes on the size chart enables people with diverse body types to verify whether your product is the right fit for them. It enables the customers to buy the specific products that they can use, thus reducing returns and cancellations from your store.
Increases sales: By adding inclusive sizing to your store and helping your customers navigate the right sizes, your store provides them with personalized services. It can help you increase sales and retain customers in the long run.
Improves customer loyalty: It can encourage customers to purchase recurringly from you thus ensuring consumer loyalty
Reduces customer dissatisfaction: Since customers can be more sure about their size, they will be more satisfied with your products. Additionally, they will feel represented by you and your WooCommerce store
How to add a size chart in WooCommerce?
There is no reason to worry if you are wondering how to add a size chart in WooCommerce. Nowadays, adding new features to your store has been made easy with the introduction of plugins. There is a plugin for virtually any requirement that simplifies your customer's shopping experience. Similarly, you can add comprehensive sizing guides by using a size chart plugin for WooCommerce.
Here is a step-by-step guide you can refer to:
Research according to your store requirements
The first step is to ensure that you conduct adequate research on your product and the sizes in which it is sold. If you are selling a product that is universal in size, you may not need to provide a size chart. Once you have confirmed the size chart requirement, you may turn to the next step.
Choose a suitable plugin
The most crucial step is choosing an excellent size chart plugin. Several companies are currently providing WordPress and WooCommerce-friendly plugins that you can add to your store. Therefore, it is essential to shortlist a few plugins and compare their features. It can help you pick the best one and use it for your store according to your requirement.
Install and activate the plugin
Once you figure out which plugin to use after thorough research, you need to make it usable for your website. There are a few more additional steps you may require:
Go to the plugin's website
Download the plugin
Go to your WooCommerce store and open the admin dashboard
Click on Install Now
Click on the plugin's name on the dashboard to see if it is working
Configure the size chart
When the plugin is up and running, you must go to its settings and add the sizing charts you want to your store. Suppose you choose the DotStore's Product Size Charts Plugin for WooCommerce; the plugin has a variety of default size charts like:
Women's t-shirt/top size chart
Men's t-shirts & polo shirts size chart
Men's shirts size chart
Women's dress size chart
Men's shoe size chart
Women's shoe size charts and many more
You can select one default template and apply it to your store. Simply click on the template and select apply. Your size chart will be added to your WooCommerce store products.
Customize the plugin settings
Now, if you prefer a different template sizing or offer products that require a different sizing, you can customize the charts. From the size chart settings of your DotStore plugin,
Click on the Add New button
Add a new title for your custom-size chart template
You can then add a size chart image, decide its position and choose which countries to show
You can also customize the chart table style by choosing between minimalistic, classic, modern, custom style and advanced style
For a custom table, add the number of rows and columns you want
Select the backgrounds for the header and the rows
You can also choose the text color to highlight specific sizes
Once that is done, you can add a popup note to your table about sizes and other specifications
Click on the Preview button to see how your chart would look on your WooCommerce store
If you are okay with it, click on the Publish button on the top right-hand side.
If you are not satisfied with the custom table, you can tweak it till you get the desired results
Add the chart
If you have a chart ready from your previous store or know your product specifications, you can also import your own chart. The plugin has an "Import Media" button. Click on that to add a readymade chart to your WooCommerce store.
Additional sizing-related things to consider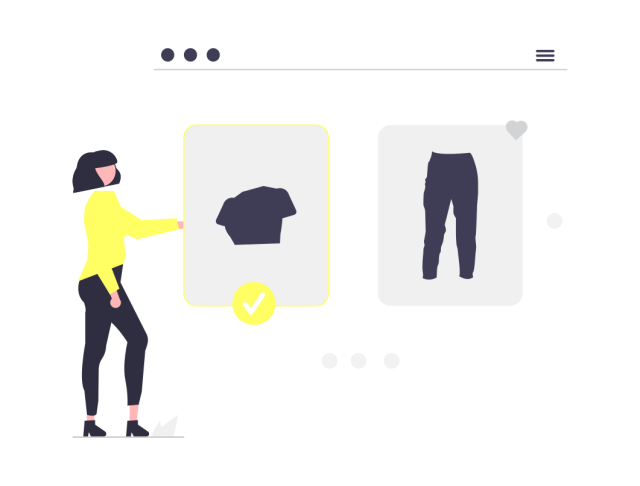 While adding sizes is important, it is also essential to include the type of fit of the specific product. For men's shirts, there may be different styles like:
Slim fit
Relaxed fit
Regular fit
The sizes for these may differ slightly. Similarly, for women's tops, there can be different styles that cause a difference in the sizes like:
Oversized
Flowy
Cropped
Bodycon
Curvy
Free size
There are many other sizes that are specific to styles or brands. Therefore, as a WooCommerce store owner, it is vital to ensure that you include particular sizing information for the apparel of different styles.
Top 5 sizing chart plugins for your eCommerce store
Now that you know why it is important to integrate size charts with your WooCommerce store, it is essential to know which plugins can perform the best. Size charts may sound like a straightforward concept, but some plugins require manual effort, which can take time. Here are a few plugins that have some of the most advanced features to benefit your WooCommerce store:
Product Size Charts Plugin For WooCommerce by the DotStore
The DotStore's Product Size Charts Plugin can be the right plugin to integrate into your WooCommerce store, as it can boost your consumer confidence and increase your website sales. The plugin has an easy installation and activation process. It includes readymade size chart templates and also allows you to create custom templates. The plugin is speedy, engages customers due to its attractive layout and enables users to customize it according to their requirements.
You can buy the plugin for one site at $99, for five sites at $299, and for 30 sites at $349. The plugin includes a year of updates and support and a 14-day money-back guarantee.
Plugin features:
10+ readymade size chart template
Clone readymade size chart templates
Create unlimited size charts
Diverse size chart table styles like minimalistic, classic, modern, and default
Displays chart as a popup or WooCommerce additional tab
Enable or disable the chart
Add custom measurements
Preview size charts before applying them to your WooCommerce stores
This DotStore plugin has over 10,000 active installations and is available in English and Spanish languages. It has an average rating of 4.3/5, with user nehal1367 saying, "This is a very useful plugin to display size chart in the website, and it is very easy to use." Another user, Marco Scott, said, "I have wanted a tool like this for my online store for over ten years! This is fantastic. It is very easy to create custom size charts so that customers can even find out their size. Thank you so much!"
WooCommerce Product Size Guide by CreateIt
The WooCommerce Product Size Guide by CreateIt is a plugin that offers multiple options to set up a size chart in your eCommerce store. To increase the appeal of the charts, it enables you to add pre-designed skins or upload your own. Its functions as a plugin are straightforward as it is easy to use and set up on your eCommerce store. It is also compatible with multiple browsers and devices, making it highly effective.
Plugin features:
Add guides for a whole category or specific products
Cross-browser compatibility
Sampled size guides included
Mobile-friendly device
Multiple size guides
No HTML knowledge required
Enables you to add skins and filters
A regular license for the plugin is available for $21, which includes updates and six months of extended support. This size guide plugin has a rating of 4.68/5, with tropical guy saying, "Good plugin to display size guides. The admin side can be a bit tedious but once you understand it, it's fairly easy. Support was a bit slow but nonetheless responded and fixed my only issue. I recommend this!". Additionally, this plugin has been purchased by over 1300 people.
Size Chart for WooCommerce by KoalaApps
This plugin is a size chart extension perfect for creating multiple size guides to attach to relevant categories and products. The plugin by KoalaApps has more than 200 active installations and can be the right fit for your clothing-based online retail store. The other features of the plugin are similar to other plugins as it is highly user-friendly.
Product features:
Add multiple size charts
Enables size chart image uploads
Add a size chart using a popup button
Customize tab display order
Option to add table-border
Add size chart button after price, description, add to cart, or product meta
The plugin is available to users for $49.00/ year. This WooCommerce-supported plugin has a 30-day money-back guarantee. It also includes safe and secure online payment to purchase the plugin.
Product Size Chart For WooCommerce by VillaTheme
This plugin by VillaTheme is a practical, user-friendly tool, perfect for people who own an online clothing store. It helps you customize and design the chart of specific products. You can choose from available templates or create an entirely new chart on your own. It has a convenient layout and default color palette that enables viewers to quickly scan the chart and understand sizing. Product Size Chart For WooCommerce by VillaTheme is an open-source plugin.
Plugin Features:
Custom size charts for WooCommerce
Common, pre-designed templates to choose from
Assign size charts for single or multiple product categories
Flexible displays that can be customized as per requirement
Design charts with unlimited rows and columns
Customize colors, borders, and background
Import table from CSV file
Due to its ease of use, the plugin has an average rating of 4.5/5. User amnz said, "thanks for your awesome plugin. and thanks for making it available for free. it's a good plugin with a lot of features." Another user, eviebpat said, "What a brilliant time-saver this plugin is! I love it because it's easy to use & makes managing size charts so much simpler and quicker." The plugin also has over 3,000 active installations and is available for free. For more plugins, visit the VillaTheme website.
Which of the above plugin is the right choice for you?
Plugins
Pros
Cons
Product Size Charts Plugin for WooCommerce by the DotStore
Ready-to-use size chart templates
Cost-effective
Assign one chart for multiple categories
Multiple site license
More enhanced features
May have a few bugs in some versions
WooCommerce Product Size Guide by CreateIt
Built-in size chart designs
Cross browser compatibility
User-friendly mobile layout
Complex admin panel
May not remove line breaks
May feature errors in the shortcode
Size Chart for WooCommerce by KoalaApps
Create custom size charts
Upload size chart image easily
Decide size chart button placement
Does not sort by attribute
Limited feedback and reviews
Product Size Chart For WooCommerce by VillaTheme
Completely free for use
Can import table from CSV file
Flexible and changeable displays
The plugin may refresh while creating size charts
May cause spamming
Comparison of size chart plugins for WooCommerce
Summing it up
Your WooCommerce store can only succeed if it performs well and secures more customers. Adding a size chart can play a vital role in improving your store's performance as it encourages your customers to make an informed decision. However, it is also crucial to ensure that you choose the right, high-performing size chart plugin for WooCommerce. Only then can your business benefit from the customized size charts and detailed product info that you provide to your customers.
To get a size chart plugin for your WooCommerce store, visit DotStore.