How eCommerce stores continue making profits?
In the world where the competition regularly claims to be #1, particularly when…
…it's indeed difficult to differentiate and build your own identity. But not impossible. Look at big brands from Amazon.com, Apple to Walmart.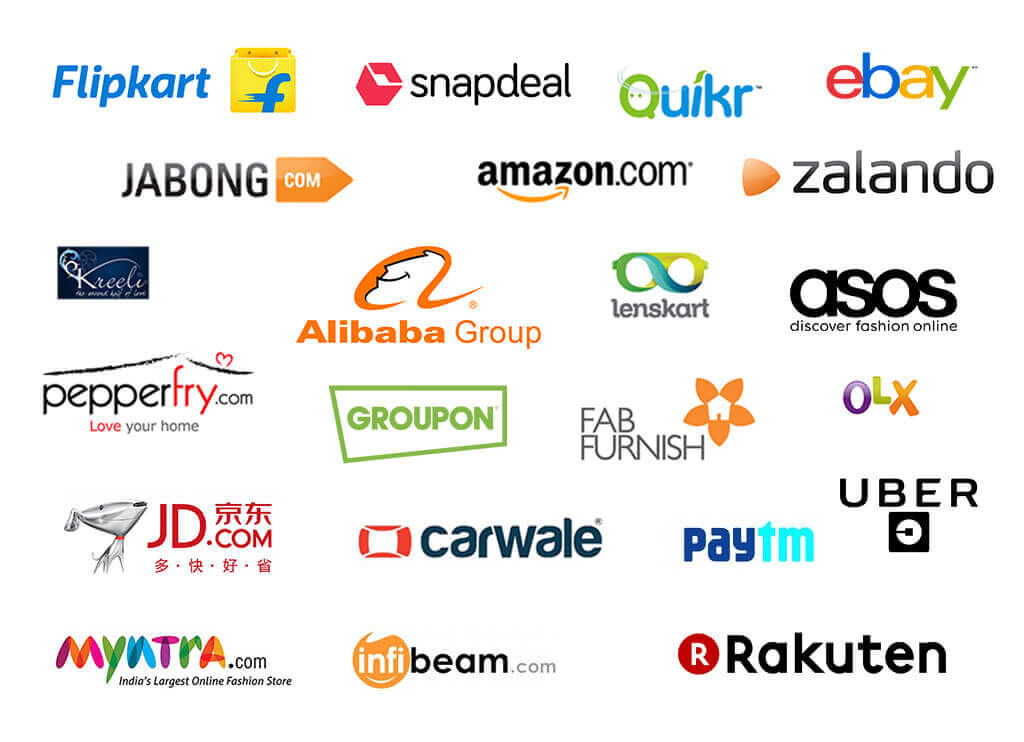 Chances are you're might selling the same, or similar, products as your competitors. And just because there are tools that make it possible to set up an online store in less than 15 minutes all by yourself, there are 12-24 million online stores, but only 650,000 generate annual sales of more than $1,000, says Omer Rachamim and his team at Dandy Loop. In fact, the research by Robert J. Moore, CEO, and Co-Founder, RJMetrics, took this a step further and identified that only the top 1% (Amazon.com, eBay, Walmart among them) of the top-visited eCommerce sites on the Internet are capturing 34% of total sales.
So, how can you ensure your business doesn't end up as one of those 11.35-23.35 million online stores that generate less than $1,000 in a year?
Whether you're a B2B, B2C, C2C, C2B, B2A, C2A, or another type of business; whether your eCommerce platform is WooCommerce, BigCommerce, osCommerce, Shopify, Magento, Squarespace, Volusion, or ZenCart; whether you have done CRM integrations, ERP integrations, marketplaces integrations, or shipping integrations – isn't the Customer Experience stands out as a major brand differentiator from the conventional ones like products and price?
Again have a look at those big names, and just correlate the statement with that, you would realize the same what I'm realizing.
At Multidots, we're focused on helping businesses launch and grow into serious concerns, building their brands and a base of engaged customers that can propel them upward concerning both traffic and revenue.
Is cart abandonment bothering you?
Well, in our previous blog, "The Sooner The Better. Because Free Shipping Can Save 28% of Your Shoppers," we have described how just free shipping can save 28% of 69.23% abandoning shopping carts, as unexpected shipping cost is the major barrier stopping online shoppers from completing the process. Learn more now just by going through that blog.
So what we're going to cover here is the eCommerce experience or how you can improve your user experience.
Before that let me ask you:
Have you ever cooked peanut sauce? Because I think, making your online store experience seamless is EXACTLY like cooking mouth-watering peanut sauce. First, you cook the sauce. Then you taste whether you need to add a little more lemon juice, sweet soy sauce, or ground coriander. Keep tasting and adding ingredients until you have the perfect taste.
The eCommerce store works the same. We build our store quickly as aforementioned it can be constructed in less than 15 minutes and because the global eCommerce industry generates over $1.2 million revenue in every 30 seconds. So we jump over it. We then add different ingredients to make our website competitive. But what could be those ingredients? How would you compete with your competitors and become the first choice for your customers? Or How would you make your online business stand out in a crowd of competitors?
Here're some ingredients we have seen top-performing eCommerce sites have focused on while choosing their eCommerce platform or shifting the platform as for online store owners, their software platform is the lifeblood of their business.
Before we move forward, let me ask you, how many eCommerce platforms do you think exist?
100, 120, 200, 250,…Any guess?
The market share of which is as per the following: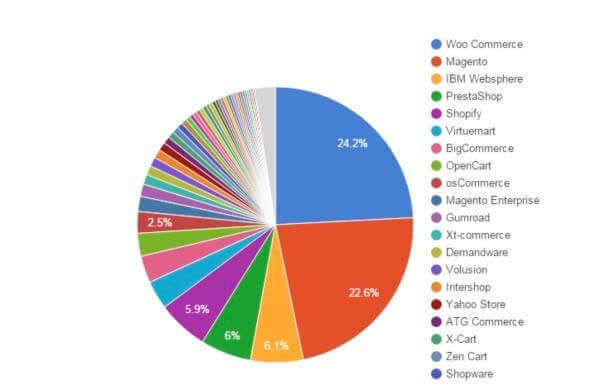 Now, here're the ingredients:
The Proportion of This Ingredient Always Needs to be Optimized: Time!
"Time is Money," is not just an expression, when it comes to eCommerce.
Literally, every second counts because it gets translated into dollars!
You would convince with me after reviewing following facts:
Both Amazon and Walmart, in separate studies, increased revenue by 1% for every 100ms of page speed improvements. On the other hand, for Amazon, slowing down their page load time

by just one second

could result in a

loss of $1.6 billion

.

Shopzilla increased revenue by 12% and page views by 25%

by speeding up their page load time to 1.2 seconds from 6 seconds

. And

Mozilla got

60 million more Firefox downloads per year

, by making their pages 2.2 seconds faster.
In fact, a case study from Radware Blog suggests that making each page in a transaction just 2 seconds faster resulted in more than double the number of completed transactions.
For site speed test, always use an actual speed testing tool like Pingdom to see the impact of any changes you have made on your site.
So how about checking platform preferences for your site loading speed: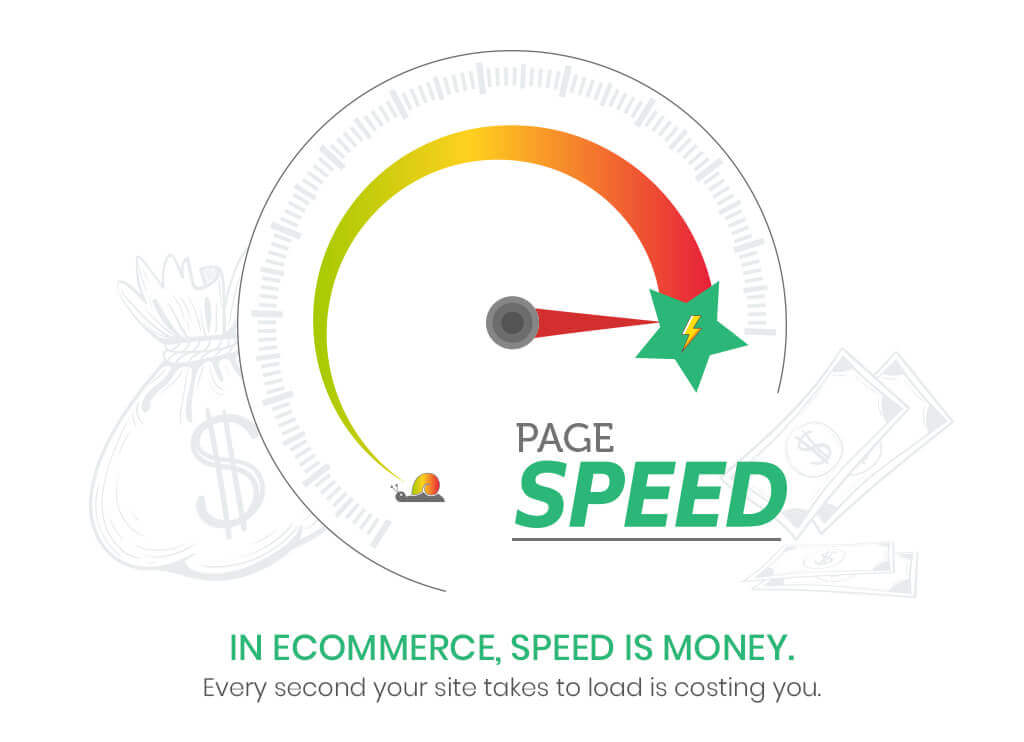 Page load time optimization is a secret ingredient in your tasty eCommerce dish that no one would able to figure out how did you bring this taste. So never underestimate the value of this element.
In-Demand Ingredient: Mobile Speed!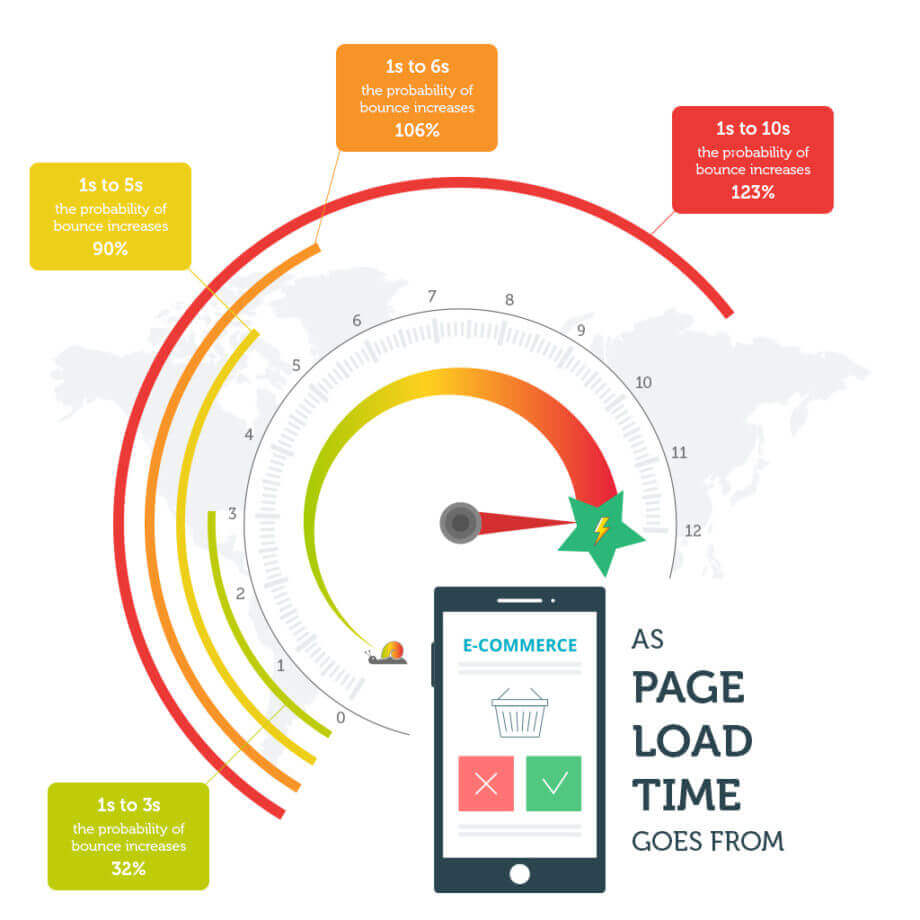 53% of mobile site visits are abandoned if pages take longer than 3 seconds to load.

Sites that load in 5 seconds vs. 19 seconds observed 25% higher ad viewability, 70% longer average sessions, and 35% lower bounce rates.

Publishers whose mobile sites load in 5 seconds earn up to 2x more mobile ad revenue than those whose sites load in 19 seconds.
In fact, Google Announced page speed as a ranking factor in its 'mobile first' index in 2017. Want to have a look at Google's PageSpeed Score, when applied to different platforms:
It's frightening to think your online store could lose so much business just because it's not delivering what your customers want, where, and when they want it.
Some Case Studies:
Artificial latency added to the

Telegraph

resulted in page views dropping by 11% for a 4s delay and 44% for a 20s delay.

The Trainline

reduced latency by 0.3s across their funnel and revenue increased by an extra £8 million a year.

Instagram

increased impressions and user profile scroll interactions by simply speeding up their site.
ALSO READ:
Plugin Launch: Seamlessly add custom product fees or cost to products in your WooCommerce Store
A Must Have Ingredient For All: Mobile-Friendly Sites!
7.53 billion is the total population of human beings on our planet.

More than half the world (3.78 billion) is now using the internet.

52.4% of the global online population access the internet from their mobile phone. And
In fact, according to Merkle|RKG's Digital Marketing Report (Q1 2015), 71% of the Internet Retailer 500 retail sites and 54% of the Fortune 500 websites have mobile-friendly websites.
And…
The following two facts are worth to remember (they'll also push your limits while making your sites mobile-friendly):
More than one in five of the world's population shopped online in the past 30 days.
Mobile commerce is growing 300% faster than eCommerce.
That's why take the Google's saying seriously: Your Site Should Be Mobile-Friendly.
To get the most out of mobile site, you need to make sure your online platform is easily upgradable. So let's have a look at the position of platforms when passed Google's Mobile-Friendly Test.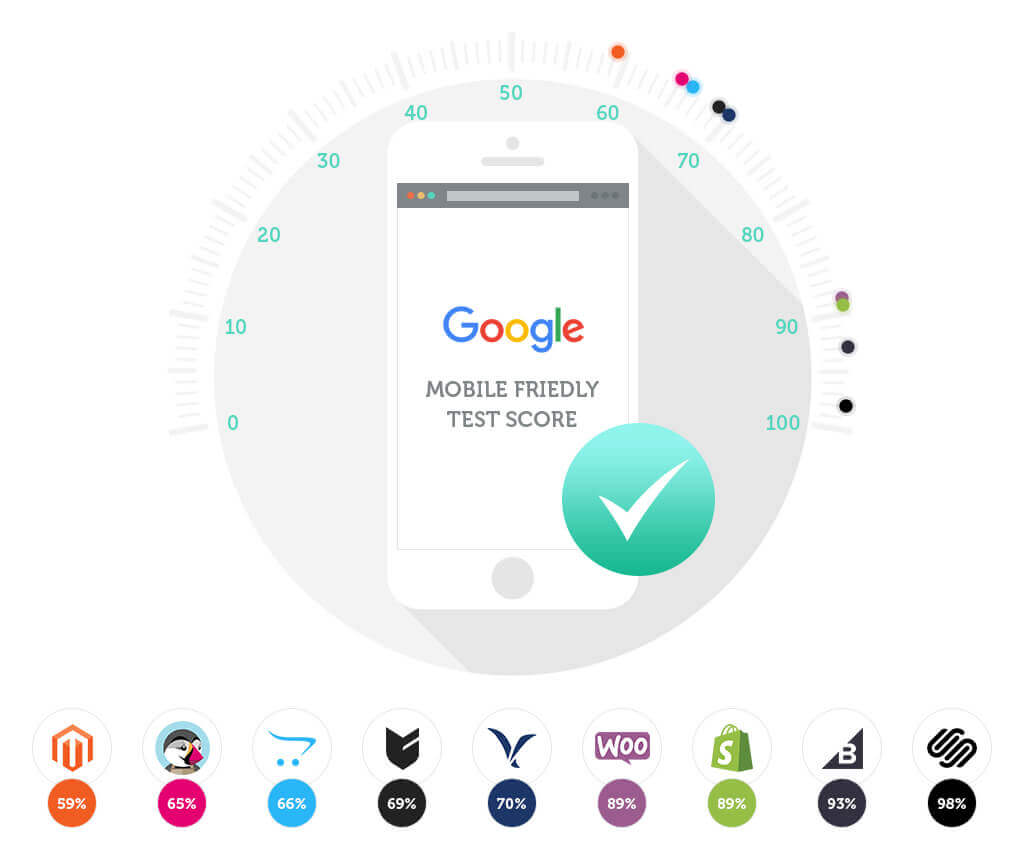 If you are unsure whether your website is mobile responsive, you can type your URL into Google's Mobile-Friendly Test or use their Mobile-Friendly Guide for some useful tips on how to upgrade your site.
This Ingredient Separates 'The Good' and 'The Best': Site's User Experience!
Whether you try to configure the viewport, setting font legibility, avoid conflicting plugins, sizing the content to a viewport, or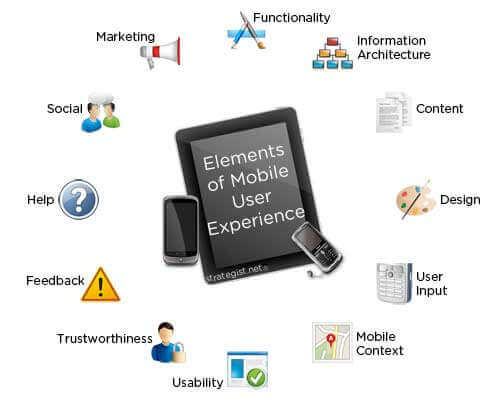 – I know you're interested in making your mobile-friendly site user-centric.
In a scenario, when a research published on the Media Genesis blog shows that nearly 80% of local mobile searches result in a purchase, optimizing for mobile isn't an optional extra, but a must-have.
The bottom line?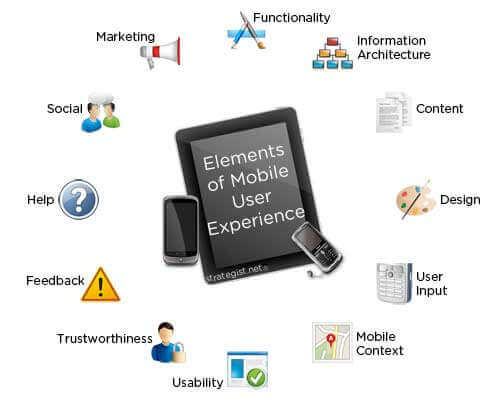 …will help potential customers trust your site and want to buy from you. So don't get hung up only to the perfect color scheme or pixel width for your content. Think about the overall experience and whether users will get what they need to complete a purchase. After all, that's the mark of eCommerce success.
Here're the platform preferences for enhancing your Google's Mobile User Experience score.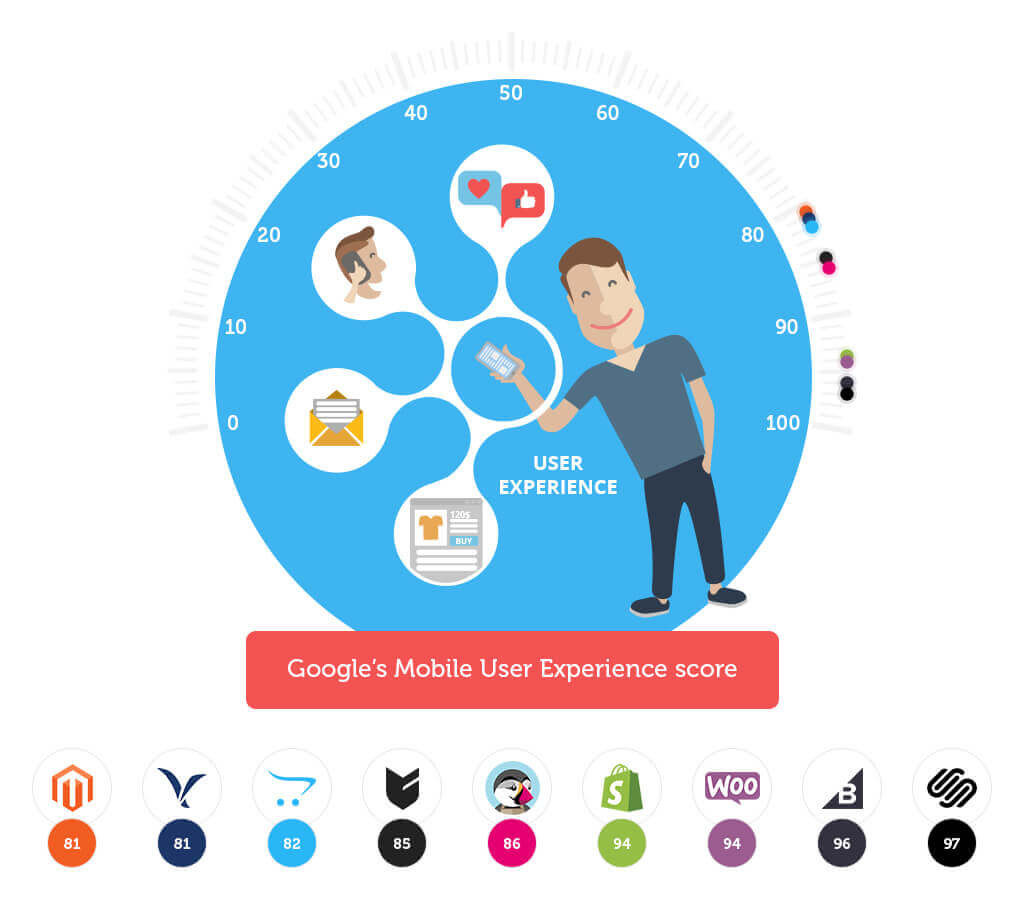 An optimal mobile user experience requires an innovative shift away from conventional practices towards a mobile-specific way of thinking. With smaller screens, variations of device capabilities, and changing user behaviors, mobile user experience holds many opportunities for advancements.
Essential Ingredients vs. Nice To Have Ingredients:
Well, every platform will allow you to:
Open an online store in a quick time.

Accept basic types of online payment. And

Boost your site's online presence.
But ever thought about what could be essential ingredients and nice to have ingredients?
You must have at least…
SEO tools

Reduce product search effort

Coupon and discount compatibility

Ability to send abandoned cart emails

Multiple product photos with zooming capability
And the followings are nice to have…
Drop-shipping integration

Real-time shipping/tracking

Fulfillment by Amazon integration

Ability to sell customizable products

Reward points program compatibility
You think of any feature you want to add, but first, have a look at which platforms are well known for that: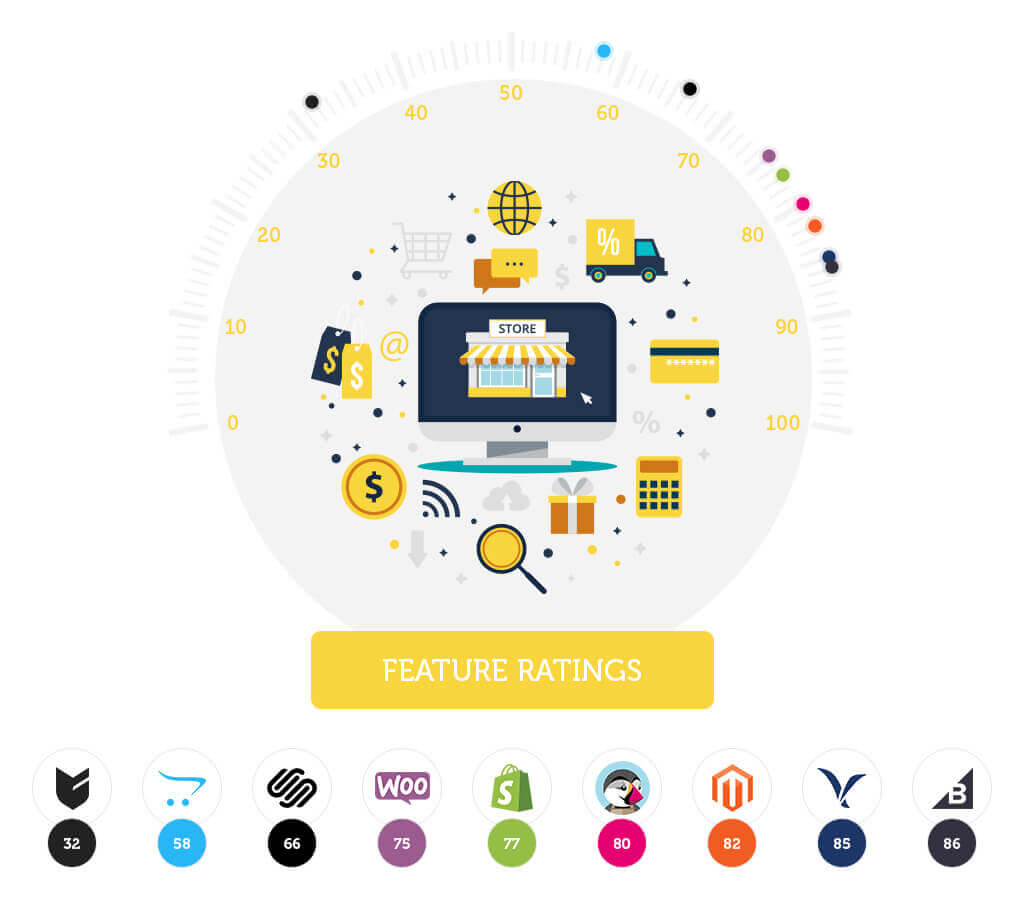 The Ingredient Everyone Looks After: Scaling!
Once your sales start to tick up, you're going to want to scale your operations seamlessly. That means going multichannel, selling on other platforms and even countries.
Platforms like Squarespace struggle in this area. Squarespace only has one payment option, Stripe, and no payment gateway integration with other selling channels like Amazon.
While BigCommerce came out heads and shoulders above the other platforms with the marketplace and social integrations available on their lowest package.
Most eCommerce stores have scaled their sites based on the following criteria:
Number of Payment Gateways/Options

Amazon, eBay, and Etsy Integration

Facebook, Pinterest Sync

Google Product Data Feed

Open API

Design Customization
So let's have a look at where platforms stand when it comes to scalability: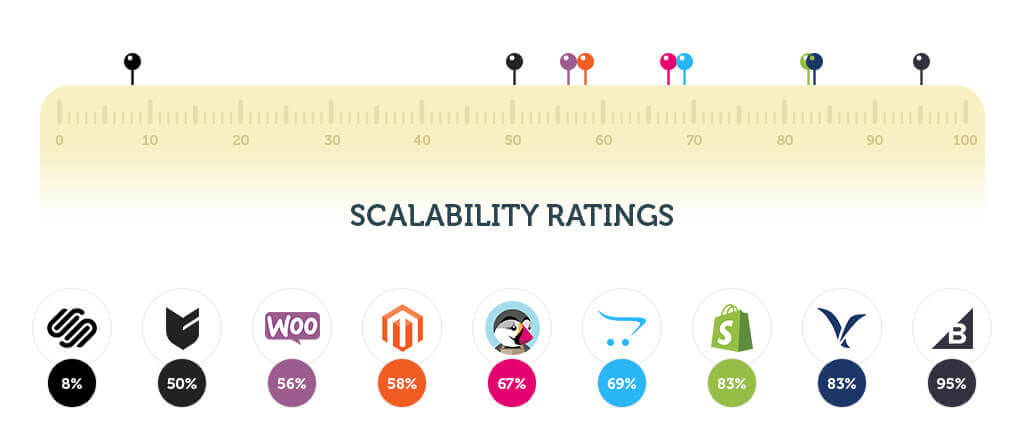 And Finally, Who Doesn't Like Handy Ingredients: Ease of Use!
First-time e-commerce entrepreneurs should be able to launch and run a store on their own without having to call a developer for every last thing. So how about knowing platforms for the ability to set up and run your store code free?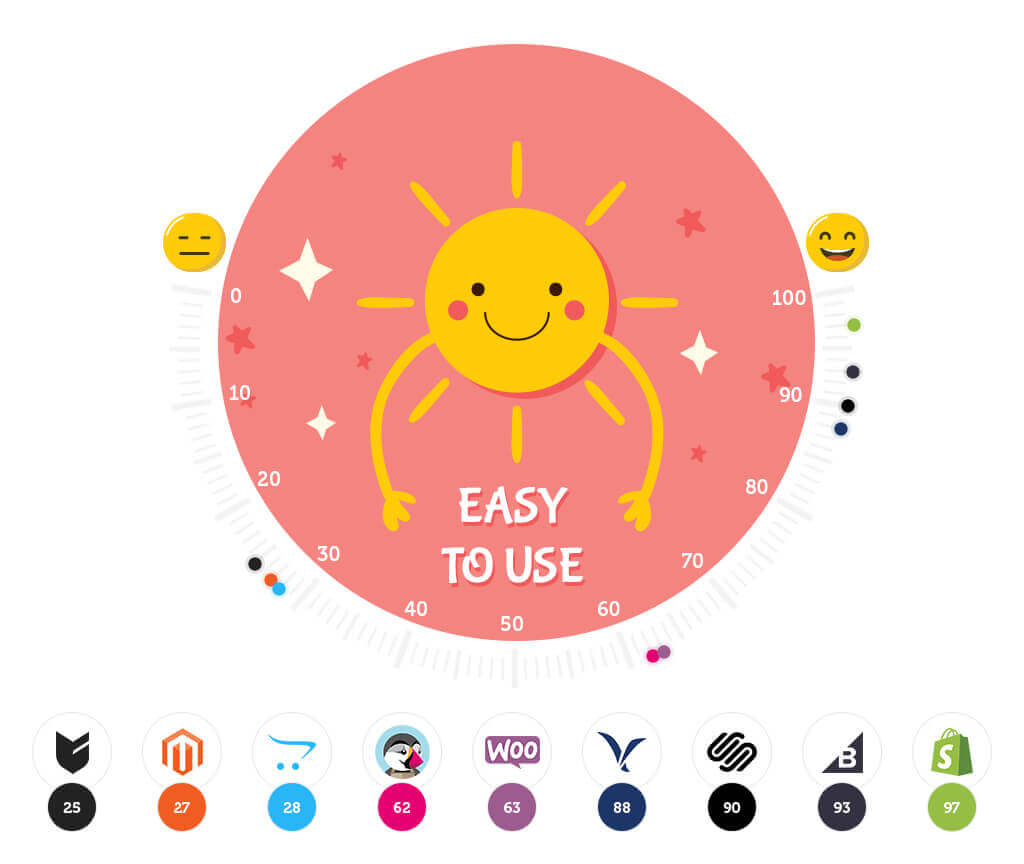 Concluding Lines:
Standing out in a crowd of competitors is no easy task, and it's getting harder all the time. Choose one or more mentioned above ingredients to create an appetizing eCommerce store for your venture.
Did we miss anything important? Please share your ideas and best ingredients on what has worked for your business below.
I'm a big fan of Mexican cuisine, how about you?
Thanks and Cheers to Good Food!