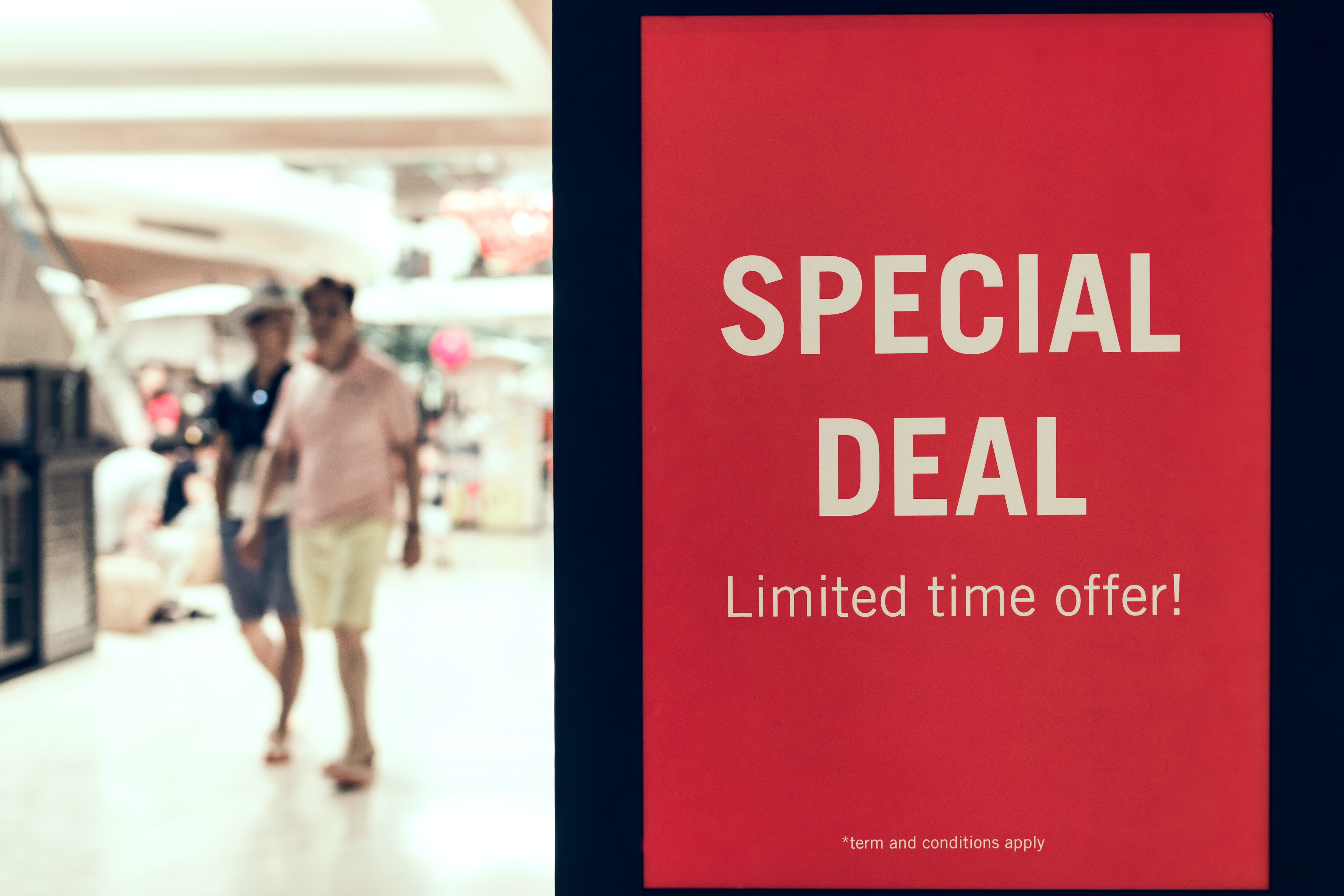 A Detailed Guide to The WooCommerce Dynamic Pricing and Discount Rules Plugin
Over the last few years, eCommerce stores have become common due to the popularity of online shopping and retailing. In this competitive field, there is a constant need to do something different to stay ahead of the competition. For this purpose, many WooCommerce store owners introduce effective strategies. The point is to bring in steady profits, boost sales and attract more customers to the stores. One such strategy is using a different model of pricing to entice customers, known as WooCommerce dynamic pricing.
This strategy allows you to leverage the current demand for your products in the market. It also helps you to gain a steady profit by offering them at different rates at different times. However, many owners do not know how to implement dynamic pricing in their WooCommerce stores.
Let us look at WooCommerce dynamic pricing, how it can benefit your store, and how to use DotStore's WooCommerce Dynamic Pricing and Discount Rules plugin.
Table of contents
Introduction to Dynamic Pricing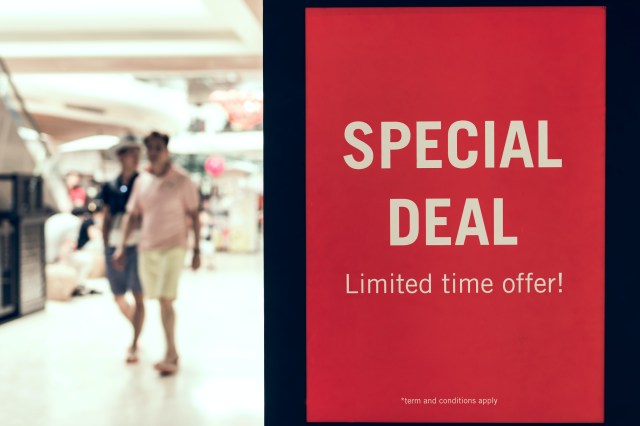 Dynamic pricing is also known as real-time pricing, time-based pricing or surge pricing. It is a strategy that involves setting the price of a product or service you sell by considering various factors. The factors include the current market demand, supply rate, inventory, competition, geographical factors and market conditions across a shorter time frame.
Selling products to your customers at the same rate all year round can be monotonous. Dynamic pricing enables you to analyse when the market needs this product the most and thus secure more profit margins. Store owners use it to tap into new audience segments by changing product prices according to availability and market demand.
Importance of Dynamic Pricing Methods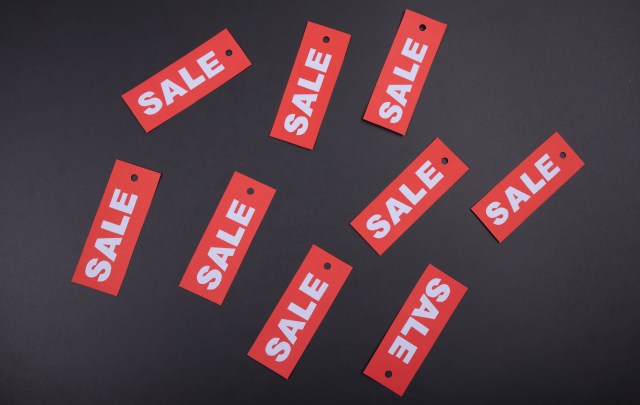 Look at the variety of eCommerce platforms currently the top players worldwide. You can see one thing in common – an abundance of offers, discounts and sales. No matter how well your WooCommerce store is doing, you want to keep it doing well and want an influx of customers. The best way to do so is by offering dynamic pricing and discount rules.
The general public is automatically driven to heavy discounts and sales that promise good deals like never before. It also helps brands build a relationship of trust and respect with their audience. All this while, it cements their reliability and popularity in the market.
Advantages of Dynamic Pricing in WooCommerce
Dynamic pricing is mainly used at a retail level, it ensures that eCommerce stores using it get maximized benefits. Here are some positive effects you may see if you adopt a comprehensive dynamic pricing strategy in your WooCommerce store –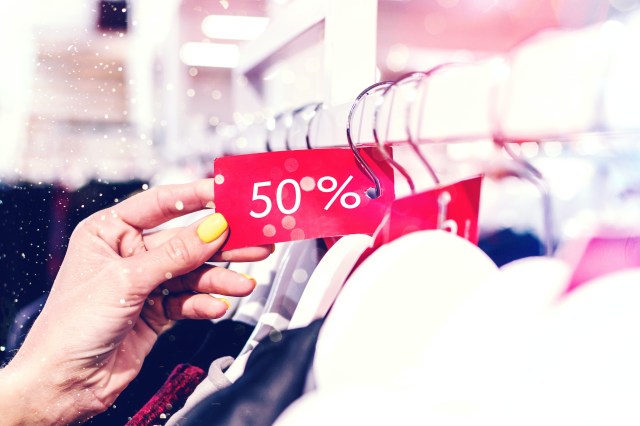 Boost Sales and Revenue
Dynamic pricing requires eCommerce store owners to increase and lower product prices depending on the market condition. Such an adjustable pricing model can help you get more sales. You can offer a flash discount or announce a sale during a peak shopping period. The increase in sales will boost the revenue you generate from your eCommerce store. It will, in turn, benefit you in the long run if appropriately applied.
Beat Competition
Another way in which dynamic pricing can benefit you is by helping you stay a step ahead of your competition. One of the factors that this strategy considers is your competitor's insights. You can implement a better model in your store by analysing how much your competitor charges for specific products, their pricing patterns and strategies. Using dynamic pricing in the right manner will surely help you beat your competition and establish yourself among the leaders in your field.
Flexibility
Since dynamic pricing enables you to set adjustable pricing, it gives you the flexibility and freedom to focus on other avenues of your business. The strategy, if implemented carefully, can ensure consistent results over a period, giving you a lot of freedom to focus on different operations.
Insight into Consumer Behaviour
The demand for your product may steeply increase over a specific period. Using this strategy, you can understand consumer behavior and buying patterns accurately. Once you know how much your target audience is willing to pay for a product or a service over a specific time, you can adjust its price accordingly.
How WooCommerce Dynamic Pricing and Discount Plugin Can Help

Now that we know how beneficial dynamic pricing is for your WooCommerce store, it is also essential to understand how to apply it. However, doing so is extremely easy! The DotStore's WooCommerce Dynamic Pricing and Discount Rules plugin is an affordable and easy-to-use solution that can help you conveniently offer discounts on your WooCommerce store. Using it, you can boost sales, provide customized discounts, get better conversions and improve your store presence in the target consumer groups.
What Does The Plugin Offer
The DotStore's WooCommerce Dynamic Pricing and Discount rules plugin is packed with features and, if installed on your eCommerce store, can generate several offers to boost your sales and revenue. Primarily, the plugin has a –
User-friendly interface
Enhanced speed and performance
Easy setup and installation process
Compatibility with translation tools
Additionally, the plugin has over 3,345 active premium customers who have benefited from its wide range of features. Since there are many dynamic pricing plugins available for the WooCommerce store, the DotStore's plugin stands out from the rest as it offers –
A wide range of discounts for better conversion
Customizable discounts and pricing options
Discounts based on a variety of factors
Focus on location-based sales
Seamless management of discounts
Discounts at a global level
Targeted discounts to appeal to every segment of customers
Sustainable revenue generation
Not only that, but the plugin is incredibly flexible and ensures that you get the required help in driving your sales. The plugin also has a dedicated support staff that will resolve all your plugin queries and guides you around the process of creating your first dynamic pricing and discount rule.
Features of the WooCommerce Dynamic Pricing and Discount Rules Plugin
This feature-rich plugin allows WooCommerce store owners to set dynamic pricing and discount rules based on various parameters. Since every significant factor is covered, you can ensure that your store's performance in terms of sales and profits will remain stellar.
Here are the plugin's various features –
Advanced Discount Conditions
The advanced discount conditions feature enables you to easily set different types of revenue-earning discounts for a wide range of scenarios. The special discounts, last order discounts, first order discounts, and occasion-based discounts are all customizable conditions that can aid the growth of your WooCommerce store.
Fixed Cost Discount
Most eCommerce stores in the current market use a fixed cost discount, and now you can use this dynamic pricing and discount rules plugin for WooCommerce. It enables you to offer static discounts on different products, categories, or even your entire shopping cart!
Product Price Discount
Known as a percentage discount, this type of discount offered by The DotStore's plugin can help you offer a fixed discount percentage on the product price to maximize the profit you gain.
Conditional Bulk Discount
Bulk discounts are widespread in online and offline stores and encourage customers to continue shopping. The dynamic pricing plugin allows you to set custom conditions to offer bulk discounts for products, product attributes, or categories throughout your WooCommerce store.
Storewide Global Discount
Since eCommerce stores have a global presence, you must offer storewide discounts to other regions and locations. This plugin allows you to set up and offer discounts across your store on a global scale. It includes exciting offers and launches like end-of-season or festival sales, including worldwide holidays and festivals.
Location-based Discount
Additionally, suppose you want to attract audiences from abroad or specific countries or states. In that case, you can offer discounts based on country, state, zip code, and zone to maximize the sales potential of different geographies.
User Role-based Discount
Different user roles have varied demands, and catering to them according to their needs can be a huge opportunity to increase the sales and profits of your WooCommerce store. With this dynamic pricing plugin, you can offer different discounts to wholesalers, retail customers or any user role in your store. It will also help you retain customers who purchase more products in the long run.
Cart Total-based Discount
By offering people discounts on the total price generated by the products in their cart, you can encourage them to buy even more products. With this type of discount, the more products people buy, the more discounts they will receive.
Coupon Activated Discount
Coupons with diverse offers are a great way to encourage customers to get more products from your stores. The plugin lets you offer coupons to trusted and valued customers who shop regularly and can discount. The customer can avail of this discount by entering their coupon code in the designated area during the final stages of the checkout process.
Quantity-based Discount
The DotStore's WooCommerce Dynamic Pricing and Discount Rules plugin also enable you to drive more sales in your store by rewarding customers who buy large quantities by offering a discount based on the number of items purchased.
Payment Gateway-based Discount
Different payment gateways and types of currencies are popular now. As a tech-friendly store, you must encourage your customers to use other payment gateways. This plugin can also configure discounts based on the specific payment gateway customers use. Doing so can help you drive your sales through a gateway that offers maximum benefits to your store.
WooCommerce Discount Rule
The plugin allows you to set a wide range of discount rules for your WooCommerce store based on diverse parameters. All these parameters benefit your store and your customers alike, as the plugin considers your customers' needs too!
Additionally, the plugin also allows you to configure every individual discount by selecting its type, the discount value, the start and end dates, and the time, and enable it for first orders and logged-in users. The plugin also allows you to decide which days to offer discounts and the products to include in the sale. You can also select discount rules checkout for different countries and enable additional discount rules according to your WooCommerce store's requirements.
How to Enable The Plugin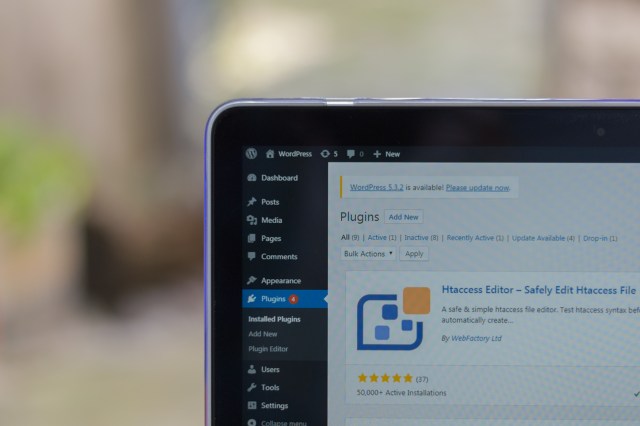 This DotStore plugin has a straightforward installation and activation process. However, here is a step-by-step guide on enabling the conditional discount rules on your WooCommerce store.
Once you purchase a license for the plugin, you need to download and install it on your WooCommerce store.
Following that, you need to access the plugin settings.
From the list of discounts enabled by default, select the ones you want to disable.
In the drop-down list on the top, select the Disable option and click on Apply. You will see that the ones you selected have been disabled.
If you want to enable some of those, select them and click Enable from the drop-down list. Then click on the Apply button. You can pick and choose singular or multiple discounts to enable on your WooCommerce store.
You can also click the Add New button to create your own discount rules.
You can edit the existing rules and configure them by clicking on them. It will also show you if that particular rule is enabled or not.
Even though the WooCommerce Dynamic Pricing and Discount Rules plugin is hassle-free and easy to use, there are still some challenges that you can face.
Challenges of Using Dynamic Pricing in WooCommerce
Even though dynamic pricing has plenty of advantages, it still has a few drawbacks. Using the dynamic pricing plugin for your store can help you secure a base of loyal customers and help you increase sales. However, let us take a look at the challenges –
Customer Dissatisfaction
Using this strategy or this plugin can cause your customers to be dissatisfied with the prices. Even if the prices are lower than that of your competition, customers purchasing products from your WooCommerce store at different times will pay different costs. The ones who end up paying less may be happy with your store and become loyal customers. However, the ones who have ended up paying more can get a negative impression of your store.
Price Fluctuation
As discussed above, the primary cause of customer dissatisfaction is price fluctuation. Since a dynamic pricing strategy considers a variety of factors and alters prices, your products may never be priced at a fixed rate. The fluctuation can become a challenge if your competitors end up paying less than you to the point where it becomes unaffordable for you to lower your prices.
Loss of Sales
Implementing a dynamic pricing strategy can enable you to secure high profits. However, if not implemented correctly, it can cause you to lose your customers as they may find the pricing ineffective. If you fail to consider even a few factors, your customers may end up purchasing products from your competitors.
Therefore, it is essential to consider the good and bad aspects of dynamic pricing for WooCommerce and then implement it according to your business requirement. The success rate of your pricing strategy also depends on which WooCommerce dynamic pricing plugin you use.
Recommend Dynamic Pricing Plugins in the Market
We have curated a list of the best and most used WooCommerce Dynamic Pricing plugins currently popular for use on the eCommerce store. Here are they –
ELEX Dynamic Pricing and Discounts
The ELEX Dynamic Pricing and Discounts plugin for WooCommerce is one of the most popular and user-friendly plugins on the market currently. It has various features that enable you to apply discounts for individual products, categories, and even the cart. It also has different pricing models for access on multiple sites, which is affordable for new WooCommerce store owners.
Plugin Features –
Product category discount
WPML and Currency Switcher compatibility
Buy One Get One Free offer
Pricing table
Product combo or bundle discounts
WooCommerce Dynamic Pricing and Discount Rules plugin

As mentioned above, The DotStore's WooCommerce Dynamic Pricing and Discount Rules plugin has annual licenses available on single or multiple sites at affordable rates. Compared to its competitors, the plugin has more advanced features and offers a wide range of discount rules for better conversions to your WooCommerce store.
Plugin Features –
Customizable pricing and discount rules
Targeted discounts for every customer's need
14-day free trial period and a money-back guarantee
Speedy, user-friendly interface and advanced discount conditions
WPML compatibility and regular updates
Friendly customer support
YITH Dynamic Pricing and Discounts for WooCommerce
Like ELEX, YITH is a renowned plugin development group with a highly functional dynamic pricing and discounts plugin. Like its competitors, it allows users to adjust pricing through conditions and rules based on different parameters. This plugin is suitable for you if you are a new WooCommerce store owner.
Plugin Features –
Three different discount modes
Horizontal and vertical price tables
Free shipping based on shopping carts
Enables scheduling of offers
Free products using By One Get One (BOGO)
WISDM Customer Specific Pricing for WooCommerce
WISDMLabs, the WordPress plugin developer group, also has a good plugin for dynamic pricing. Known as the Customer Specific Pricing plugin, it rewards loyal and recurring customers by offering them the best prices and discounts. It enables you to set customized discounts for specific customers based on a variety of conditions.
Plugin Features –
WordPress multisite compatibility
Stock Scheduling
Individual prices for specific customers
Cart Discounts
Custom messages on cart pages
Which Plugin Should You Choose?
Considering the usability, efficiency, and features of each of the plugins mentioned above, you can choose one that fits the requirements of your WooCommerce store. The DotStore plugin has more features and customizable options than any competitors. Therefore, if you decide to purchase that plugin to improve your WooCommerce store sales and audience, visit their official website now!
Check out their extensive collection of WooCommerce plugins that can benefit your eCommerce store in the long run.