While owning an online store gives you the power to connect with a global audience, keeping it out of the reach of cyberpunks is not easy. According to the latest reports, global payment fraud will reach $40.63 billion by 2027.
In fact, 34% of US eCommerce customers have experienced some kind of fraud.
Signal Sciences revealed that eCommerce retailers must handle nearly 2026 web attacks monthly. This is too much to handle, and if you run a WooCommerce store, you must have the right WooCommerce fraud prevention strategies in place.
In this post, we will tell you expert-recommended tips to help you have a viable and robust WooCommerce fraud prevention strategy in place.
Spammers and How They Affect eCommerce Operations
The basis of every WooCommerce fraud prevention strategy is having a deeper understanding of spammers' modus operandi. You must know how these spammers think and behave. In addition, you should have a deeper understanding of potential threats and concerns they impose on you.
So, we will talk about these things first.
1. Security Threats
Spammers are often involved in conducting a wide range of malicious activities that can harm a WooCommerce store in unimaginable ways. For instance, they can plan prudent phishing attacks for you, or they can spread malware on your store.
Using multiple means, spammers can gain unauthorized access to your online store and can steal crucial information. Some spammers can also corrupt your website servers and pull down the entire store quickly.
2. Reduced Team Productivity
When spammers are busy destroying your online store, your key people are occupied with dealing with them. You have to hire an extended cyber security team, and this team will have to invest a huge deal of time and effort to make sure spammers are not damaging your store beyond the mend.
This way, the team ends up spending a considerable amount of time identifying and addressing spam-related issues, which ultimately hinder their ability to focus on core business functions.
3. Site Downtime
When spammers are overly active and keep the website occupied all the time, the store will experience frequent downtime.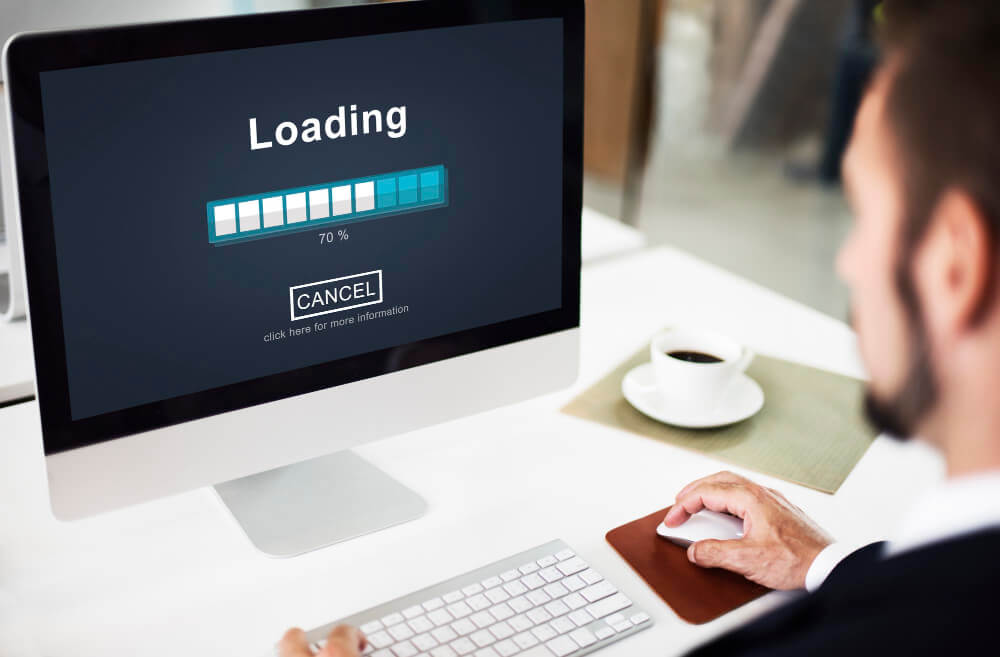 It will remain unavailable to your legitimate customers and will be very slow in processing their requests.
4. Cluttered Database
The fake or irrelevant information that spammers will flood your databases will make it a highly cluttered space.
At times, this clutter becomes too much to handle to manage. Your online store will crash, remain inaccessible for genuine users, and grant a substandard end-user experience.
5. Fake Orders and Unnecessary Product Returns
When spammers cross the limit and start placing fake orders for your store, there begins serious trouble for you. This way, store owners must bear unnecessary fulfillment costs and inventory discrepancies.
Additionally, if spammers use fake or stolen payment information, it can result in chargebacks and financial losses.
6. Low Customer Trust
When your store is frequently bombarded with spam messages, it severely damages its reputation. Your customers will start losing faith in you, and they will even start raising their fingers on the legitimacy of your WooCommerce store owner.
From these pointers, it's very evident that spammers pose a great threat to any online store, and keeping them in your clutches is very important.
WooCommerce Fraud Prevention
Equip your store with our feature-rich fraud prevention plugin to reduce risk and safeguard your profits.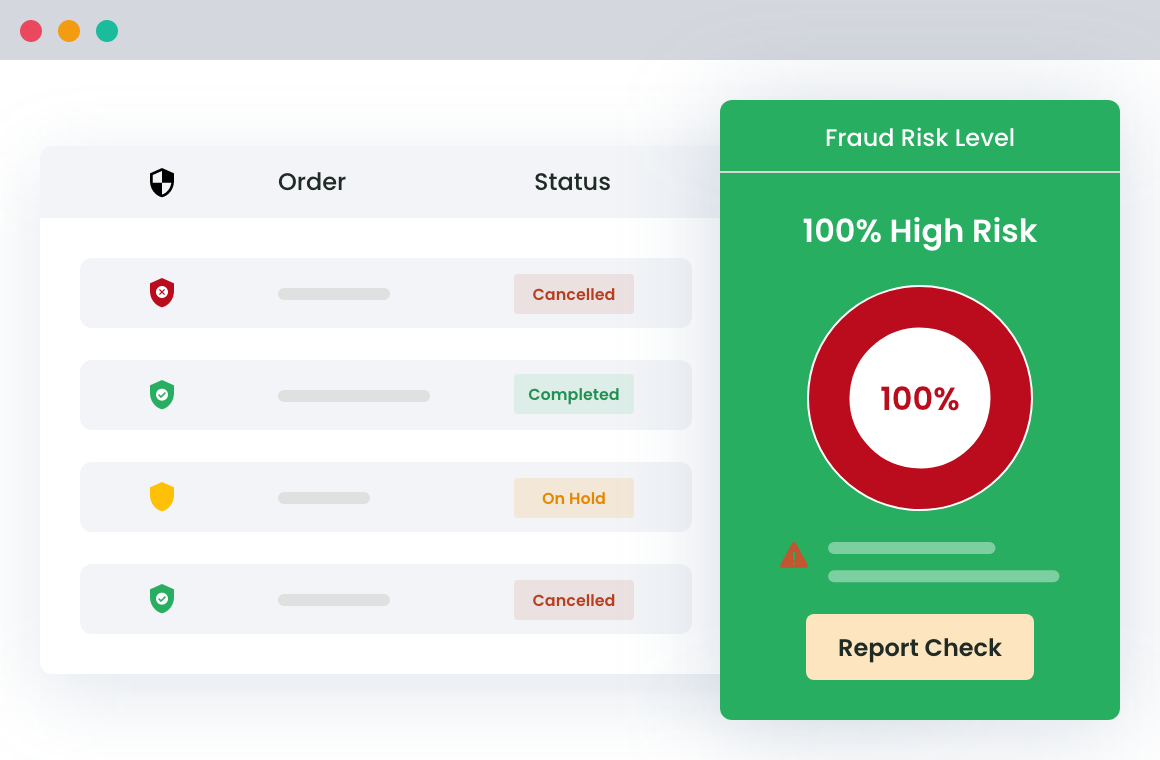 Ecommerce Fraud Prevention Strategies and Tips by Experts
If an online store knows how to keep spammers and cyberpunks under control, stop them from achieving their ill intentions, and protect the online store, having an effective WooCommerce fraud prevention strategy is the only way out.
While you do so, we recommend these tips to keep in mind.
1. Try using the Address Verification Service
To control the delivery related to fraudulent deliveries, use AVS or Address Verification Service. With AVS, you can match the billing address with the provided credit card details.
AVS can help you identify any discrepancies in these two details before you process the order. You can stop an order to process when any loopholes are spotted.
2. Use fraud detection software
To control WooCommerce fraud, experts recommend using good quality eCommerce fraud detection tools and software. These tools take the help of advanced ML and AI to identify any fraudulent activities.
With the help of the tools, the eCommerce fraud prevention rate lowers a lot as threats are identified quickly and remedial actions are taken before it's too late.
3. Use the WooCommerce Fraud Prevention plugin
If you want WooCommerce fraud prevention processes that are fully automated, cover every aspect, and deliver dependable performance, your best bet is the WooCommerce Fraud Prevention plugin.
Developed by DotStore, this plugin holds a great ability to control fraud rates and possibilities for any online store. With its effective use, WooCommerce store owners can easily focus on growth and control the eCommerce store threats.
It can help you identify fake orders and block a specific user/state/zip code/IP address if they are accountable for frequent fake orders. The great thing about this tool is that it can block a customer during registration and checkout with the same ease and effortlessness.
If you have a suspicion of a customer from the beginning, just enter the email ID and IP address of the user. The plugin will immediately stop that user from doing any order-related activities.
It has been observed that blocking a user by domain name is not an easy job. However, this plugin has simplified it a lot. You can create an entire list of domains that look suspicious to you.
As all of this happens automatically, store owners don't have to make much effort, and the accuracy rate is generally high. The plugin is a great WooCommerce fraud prevention tool, as it's compatible with the latest WooCommerce and WordPress versions.
How WooCommerce Fraud Prevention Plugin Keeps You Safe
Above, we explained how having one tool, the WooCommerce Fraud Prevention plugin, can fix many of your eCommerce fraud-related concerns. Let's have a look at how the plugin makes it happen.
You can read the complete guide to setting up the plugin here.
1. You Can Set an Email Whitelisting
In case you need to allow some orders or emails to be purchased from your eCommerce store despite the high risk involved. In that case, this plugin allows you to create a special whitelisting.
Here is how you can do it:
Open the plugin and go to General Settings
Look for the Email Whitelist input field
Provide the details of the email address that you need to whitelist
Save changes

2. You Can Blacklist Emails Based on Fraud Score
For viable eCommerce fraud prevention, the plugin allows you to blacklist emails. You can take the help of Fraud Score. This way, you can easily allow only validated emails to access your store. These steps are required in the process.
Access the plugin dashboard and go to Blacklisting Settings in the plugin dashboard.
Select the Automatic Blacklisting checkbox in the Email row.

3. You Can Cancel Orders or Put Them on Hold
The plugin allows you to put an order on hold or completely cancel it if it scores low in the Auto Fraud Score report. This way, an email store can stop a fraudulent order from being processed. This is what you need to do to make it happen.
Open the WooCommerce Fraud Prevention plugin and go to General Settings.
Set up a 'Cancel Score' to cancel the order automatically.
If you want to hold an order, set up an On-Hold Score.
Click on the Save Changes button to save done settings.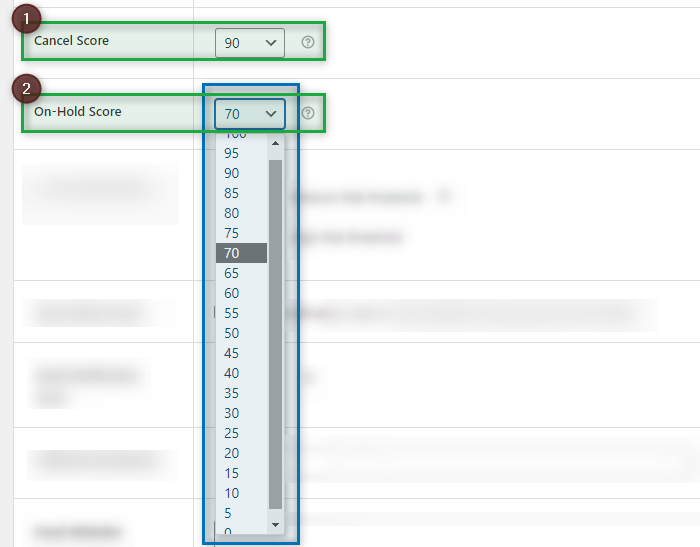 Bonus: General Cyber Security Tips for Online Businesses
Looking for an unbreakable cyber security strategy for your online store? Try these additional cyber security tips to make your online business extra secure:
Keep your software and system fully updated — Resources that are fully updated have better security patches that provide better protection against hackers.
Always use strong passwords — Try using a combination of lowercase, numbers, and symbols. Such passwords are hard to decode, and hackers will have a tough time stealing your key data.
Implementing MFA adds an extra layer of security —With this security approach, you can combine more than one login or sign-up process. This enhances the default security of your account and makes things better and utterly secure.
Take regular data backup — So that if an attack takes place, you don't lose crucial information at all.
To have a fully protected network, we recommend using measures like firewalls, antivirus software, intrusion detection systems, and many more.
If your store handles payments online, don't forget to use trusted and secure payment gateways with encryption protocols.
Make sure that your payment system meets compliance with the Payment Card Industry Data Security Standard (PCI DSS).
Conclusion
Having proper WooCommerce fraud prevention techniques is important for any online store owner. Its absence can make the website a risky place that impresses none.
While preventing fraud is not a one-person job, an inventive plugin like WooCommerce Fraud Prevention can manage many related jobs alone. The plugin automates many fraud prevention tasks and allows a store owner to increase the trust and dependency of the respective store.
So, go ahead, get this plugin, keep the shared tips in mind, deploy the best fraud prevention rules for your store, and take pride in winning a safe online store.
WooCommerce Fraud Prevention
Equip your store with our feature-rich fraud prevention plugin to reduce risk and safeguard your profits.