Artificial intelligence (AI) technology is becoming increasingly popular due to its convenience. It has made its mark in every sector by automating tasks and reducing the need for human intervention. With the advent of online shopping and eCommerce, store downers are also integrating AI plugins in WooCommerce to enhance their store's usability.
AI increases the ability of websites and eCommerce stores to perform specific tasks efficiently. You need to set parameters and give instructions in AI-powered plugins for your WordPress website. Let us read this blog to understand the impact of AI on the eCommerce sector and the best AI plugins you can use in your WooCommerce store.
How important is AI in eCommerce?
In the last five years, AI in eCommerce has increased tremendously. According to a recent study by Statista, 84% of eCommerce businesses are working on AI solutions for their business or have it as a top priority. Installing AI can help you save time and make work easy. Could you solve five customer queries simultaneously? Of course not! But, using an AI plugin for your WooCommerce store can enable you to resolve issues from different customers quickly. It involves installing a plugin called "chatbot," which gives pre-programmed answers to commonly-asked questions for your store's services.
Here are a few advantages that you may experience after efficiently leveraging AI on your WooCommerce store:
Simplify the process of finding products
Increase consumer interaction with the WooCommerce store
Drastically improve website functions
Track the entire customer journey
Recommend products to customers that align with their interest
Automate complex tasks
Enable users to experience your product digitally
Identify customer behavior
Analyze big data to increase engagement and retail customers
Identify and analyze customer data for future purchasing patterns
What role does AI technology play in WooCommerce?
From Alexa to Google's home devices, AI has made it into our homes and become a part of our lives. AI has improved the experience of online buying and selling and added a personal touch to the customer experience. Let us see examples of Artificial intelligence in eCommerce that we widely observe during our daily usage:
Chatbots
Nowadays, almost all eCommerce platforms offer 24×7 automated assistance, known as chatbots. In the past, chatbots just offered customary replies. But with the advent of programming and interactive technology, these bots have become intelligent beings who always understand the customer's issues. They also resolve them promptly with little to no human intervention.
Currently, chatbots help people make buying decisions. They persuade users to purchase more products that can solve problems the customer may not even know. Even social media platforms like Facebook and Messenger have chatbots via which customers can communicate with the vendor site and offer assistance in buying.
Internet of Things
IoT intends to do offering connectivity in all elements of our life. The Internet of things even monitors the city traffic lights and air quality. B2B and B2C retailers can benefit tremendously from the IoT revolution. IoT is changing the parameters of our life by enhancing connectivity. It can provide more insights to the WooCommerce store owners about their customer's purchase patterns and improve the order fulfillment process.
Customer Service
Customer service is the key to success, and AI enables you to change the path of excellent customer service with perfection. AI solutions help to present brilliant customer service. The ultimate goal is to convert it into sales volume. In hybrid customers, the service balance gets stuck between the man and the machine. AI options are leveraged while, at the same time, agent knowledge gets used to preserve the customer context.
AI in WooCommerce: Why AI is the Future of Businesses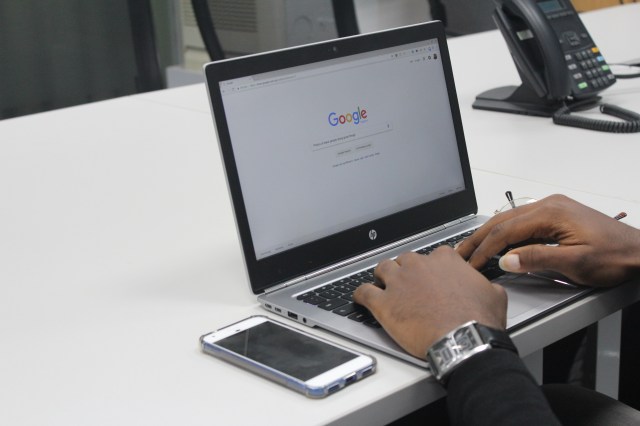 AI is important because it forms the very foundation of computer learning. Computers can control ample data and use their critical optimal decisions and discoveries in fractions of the time it would take humans. Companies spend resources on implementing AI into their business with newer applications in every industry. Here are the top 6 reasons why AI is the future of many sectors, including retail:
Deep tech applications with AI algorithms are in the process of development to reduce human effort.
Companies are developing algorithms to scan data generated to interact with consumer and machine interaction.
AI is generating consumer data and not just business data.
There is exponential AI growth, but the gap between research and implementation has also reduced considerably.
Human effort is shaping life and work with the help of AI. Humans don't notice quickly, but each search on Google, Amazon, etc., is AI-driven work.
No other technology is as powerful as AI. There is no replacement for AI. All kinds of searches and funding revolve around AI.
What are the benefits of using AI in eCommerce?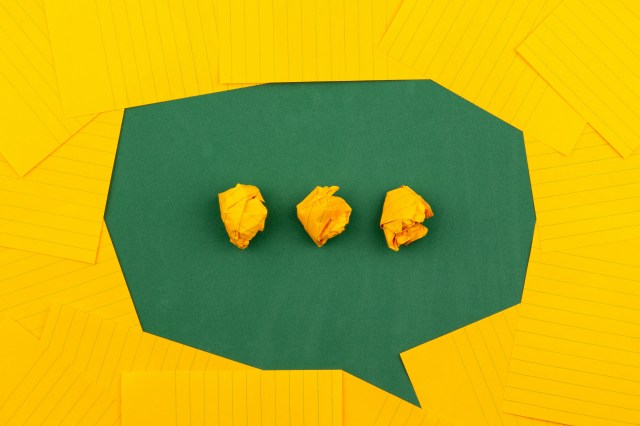 A business needs to have an e-Commerce platform developed in WooCommerce. You may get left behind if your business cannot make a digital appearance in this competitive market. If you think integrating AI in your WooCommerce store is the right decision, here are a few benefits that you need to consider:
Groundbreaking solutions
AI is the only technology helping clear an extensive mass of in-built business technology. Artificial Intelligence has passed its stage and is now breaking into every sector. In eCommerce, AI rapidly transforms the customer experience by offering cutting-edge solutions. If you integrate AI tools in your WooCommerce store, you may enhance the user experience by providing personalized shopping experience, voice search, virtual assistants and chatbots.
Enhanced efficiency
Digital businesses have gained popularity, with customers displaying a greater preference for online companies and eCommerce. They are looking forward to being the server provider of their chosen career path. At this point, it is essential to deploy artificial intelligence in your eCommerce website. AI enhances your efficiency in operations, and your sales would also boost among the audience. It automates tasks and ensures human intervention gets minimized.
Virtual personal assistants
We are aware of chatbots that have entirely changed the way of interaction with business. Chatbots solve customers' queries in a fraction of a second, 365 days, 24×7. VPA is the form of a chatbot but is more intelligent than the chatbot. Virtual Personal Assistant keeps you updated with the events that are taking place in your company. AI has developed the most powerful technology for business, i.e., VPA. Virtual Personal Assistant is like having someone who never sleeps.
Customer Retention
Delivering targeted audiences and advertising messages personalized to customers can increase customer retention. AI extends customer service and daily operations within the company. Customer retention increases and reduces the employee burden by taking over various businesses. One research reads, "A critical element of personalization is building data and insights on customers, an asset that generates additional value for the value chain.
Personalization
Artificial Intelligence is being used to offer personalized product recommendations based on your customer behavior. AI algorithms give you the personal touch. For example, applications or websites recommend items you might like based on your previous purchase to analyze your purchase history.
Business owners rely on AI algorithms to capture data, analyze it, and use it to give a personalized experience. With time, artificial intelligence will require less and less involvement from data scientists for types of applications in eCommerce companies.
Automated Sales
In a world during the pandemic, you want to plan your inventory on real-time and historical data. Artificial Intelligence is there to help you with that. McKinsey's report suggests that investment in real-time customer analytics will continue to be essential to monitor and shift consumer demand. Store owners can then harness it for price optimization and targeted market.
AI in WooCommerce Store: Case Studies
Amazon
Alexa is the only AI product used by Amazon. This voice-powered virtual assistant allows customers to find and purchase a mobile and walk through the checkout process with voice prompts instead of tapping or clicking on the phone. Rejoiner states that Amazon's recommendation engine drives 35% of total sales.
Alexa helps to drive the algorithm to the targeted market audience and towards marketing strategy. With the AI algorithms, Amazon shows the customer that their products are in demand to provide customized recommendations on customer searches.
eBay
eBay uses Artificial Intelligence to maintain consumer interest in a competitive world. eBay has invested mainly in developing and deploying AI capabilities. eBay gives the best feature option to their customers is they can take a picture of the product. This feature has been available on eBay since 2017.
The AI of eBay can boast an image clean up capability for sellers. According to Hamilton, eBay's model is 5% or 6% more accurate than off-the-shelf products. With the help of AI, customers can communicate with the boat via text, voice or pictures taken with their phone.
Alibaba
Alibaba is the largest eCommerce marketplace. Probably while hearing about Alibaba, the first thing that comes to our mind is Artificial Intelligence assistant. Al baba customer service processes a higher number of written and spoken inquiries.
Alibaba also mentions that AI algorithms help drive internal and customer service operations, including small product and search recommendations. AI of Alibaba also allows a map to check the most efficient delivery route.
Why are AI plugins the right way to go?
Every WooCommerce store owner wants their store to attract more customers, be functional in its use and provide a favorable online shopping experience for customers. Therefore, the integration of AI is seeing more and more takers. The pandemic and the advent of technology are equal contributors to the popularity of AI. As people prefer online shopping, their only complaint is the lack of getting to experience products. With physical shopping, people have always been able to try out clothes, see if they fit and look good, and then decide whether to buy the said products.
While it is not physically possible to try out the products you buy online before having them delivered, AI resolves this issue effortlessly.
AI plugins and features available in many eCommerce stores allow customers to try out the product virtually.
You can see it on eyewear websites or even clothing stores that use smartphone cameras to show how the product would look on people.
Tractica research shows that by 2025, the profit generated from a direct and indirect application or AI software store will increase to $59.8 billion. There are still chances for improvement in AI algorithms, which will increase as AI becomes a part of modern solutions. As a store owner, you can leverage this increase by providing additional functions and facilities to your customers through interactive AI tools and plugins.
5 Best AI plugins for your WooCommerce store
Plugins have diverse uses and can add to the usability of your website or online store. We know why WooCommerce AI plugins are the right choice to enhance the usability, functions and user-friendliness of your WooCommerce store. Here are a few top AI plugins that you can integrate into your store:
Voicer – A text-to-speech plugin
The user's interaction with the content on your website is a deciding factor in every customer's journey. Many WooCommerce store owners consider implementing various tools to enhance their content's reach. Enabling text-to-speech (TTS) on your website or mobile app can bring you more customers. Here are a few benefits of using a plugin like Voicer:
Enhanced customer experience by providing personalized services
Effective branding of the content on your website
Inclusion of all types of customers, allowing more scope for market penetration
Automated audio increases web presence
Saves time and money by providing easy access to speech enabling
Easy to integrate and use on your WordPress website or WooCommerce store
Voicer – text-to-speech for WordPress easily converts text to human-like speech and covers more than 310 voices and 45+ languages. It utilizes research from speech synthesis and Google to deliver highly accurate audio. The plugin has stellar 5/5 ratings, with a user saying, "Awesome and simple. With 3 – 4 clicks, you have a text-to-speech on your blog/website. Truly well built." You can check the reviews and comments by visiting its review page.
WordLift
SEO for your WooCommerce store website is essential, especially if you want your website to rank highly on Google. This AI WordPress plugin, WordLift, helps you create and modify content metadata so search engines can easily understand it. By implementing this plugin, you can get the following:
Search engine-friendly website without using any technical skills
Create and publish your knowledge graph
Support your writing with trustworthy data
Enhance the website content by properly integrating images and links
Increase user interactions with your website using visualizations
Recommend content to readers for additional engagement
Publish metadata to enhance the reach of the content
Enables search engines to index and display your website
This plugin is the perfect AI-powered tool to increase the SEO of your website. It also supports around 32 languages ensuring that the popularity of your website is not area-specific. You can use WordLift to convert unstructured content on your website to structured, search engine-friendly data. The plugin is easy to use and has over 700 active installations. It has an average of 4.6/5 stars with a user, funder1, saying, "I am a huge fan of WordLift, the plugin, and the company. Quality, effectiveness, and RESULTS. WordLift and Rank Math work superbly together, and both plugins are years ahead of the competition. I have already recommended it to other SEOs."
Google Language Translator
If your WooCommerce store is in English, you may assume it will be popular as English is a widely known and accessible language. But not all of your users will be well-versed with it and may require assistance. You may miss out on many potential customers if your website does not offer translation tools. The Google Language Translator is the right AI-based solution for this. By installing it on your website, you get the following:
Free and automatic translation from Google
Integration of Google Analytics
Options to hide translation pop-ups
Translation for website content, posts, pages, categories, tags, menus and even widgets
Floating language selector tool
High-quality translation with context
The free version of this plugin offers limited benefits compared to the paid version, with advanced features like multilingual SEO, Yoast SEO compatibility, manual translation correction, metadata translation and more. Google Language Translator has over 100,000 active installations and an average rating of 4.7/5. A user, elanggovan, says, "Easy to install, configure. It works like magic. My international clients appreciate can read in many languages! Wow it's increasing membership register in our Affiliate System. Thank you for greatness."
WordHero
WooCommerce stores require a lot of text-based content, so the user can understand what is being offered to them. As the store owner, if you have a more technical background or do not possess adequate resources or skills to write such content, this AI plugin can help you. The WordHero plugin is an AI writing tool that enables you to write high-quality blog articles, social media posts, emails, ad copies, product descriptions and SEO descriptions. Here are a few of its advantages:
Writes original content in a few seconds
Covers several use cases from creative to technical
Saves time in research and writing
Generates plagiarism-free, error-free, and human-like content
Saves money spent on copywriters
Finishes projects quickly
Delivers highly accurate results using an advanced AI language model with 175 billion machined learning parameters
WordHero functions on keywords and helpful prompts and generates content in no time. As a WooCommerce store owner, you can use this tool to write product descriptions, blogs, emails, Google ads, and listicles and use it for marketing. The tool has positive user reviews, with Dan-oconnell saying, "I have purchased dozens of products over the last ten years, and I can honestly say this is my favorite!!! I have written articles over 2,000 words long with minor editing. And it was way better than I would have written on my own. It saves me hours every time I use it and creates a much better piece of content."
In any online store or website, you may have to deal with excessive spamming and similar issues, which are common. However, it can affect the credibility of your product and can seem off-putting too. Therefore, it can help to install a helpful plugin like Akismet on your WooCommerce store. Here is how you can benefit from using Akismet:
Automatically checks and filters out spam comments
Provides clear history to check which comments from your store were removed by the tool
Indicates hidden or misleading links
Blocks spam and directly speeds up your websites
Approves comments for each user
Prevents your site from publishing malicious content
Possesses a comprehensive global database of spam
The plugin is an excellent safeguard for your WooCommerce store from bots and spammers. Akismet is a reliable AI-powered tool with an average rating of 4.7/5 and displays consistently positive reviews. A user, winbel, says, "Akismet is a great plugin that does exactly what it says at a small annual charge. I have been using it for 3 years and it has saved me from a significant amount of spam on my website. Customer service is also responsive and knowledgable." Another user, kdwinton, says, "A great product and a good value, definitely worth the subscription. The support (though for me not needed, my issue turned out to be with another plugin) was fast, helpful, and great."
Pros and Cons of AI plugins for WooCommerce
Plugin Name
Pros
Cons
Voicer
Synthesized human voice in high quality
Efficient conversion of text to speech
Uses Google cloud to ensure reliability and speed
Provides 300+ voices in 45+ languages
Easy to use
Inconvenience in selecting text on touch devices
Lengthy installation process
WordLift
Automated SEO process
Helps you create codes without requiring technical skills
Brings your website on Google results pages
AI highlights your website content using metadata
14-day free trial
Paid plugin, can be expensive
May take time to yield results
Google language translator
Translates website content with easy
Creates multilingual website
Easy to install and use
Facilitates smooth translation
Limited features in the free version
May slow down the page load speed
WordHero
Generates content quickly using AI
Pocket-friendly price
Original content which is plagiarism-free
Easy refund policies
Saves time and money spent on copywriters
May not match the smoothly-return human content
Restrictions in machine-based creativity
Akismet
AI-enabled spam protection
Automatically filters out comments that look like spam
Speeds up your site
Provides authenticity
Can be expensive
Limited features for free options
Plugin pros and cons table
FAQs
What exactly does AI integration mean?
Artificial Intelligence has an idea to integrate their system while developing software components. AI helps developers to solve the world's important problems by unlocking the value from sensitive data without increasing risk.
Features of AI include:
Facial recognition and image processing
Speech processing
Personalized content
Automate repetitive tasks
Virtual assistants
Help find products
How can I automate processes in my WooCommerce store?
To manage all the marketing strategy one need to select the right tool to automate the time-taking business process. You can analyze and manage data to drive the traffic towards your store and can earn more revenue through larger sales.
You need to automate various kinds of business processes by using WooCommerce marketing automation plugins and can increase your efficiency.
How do I speed up WooCommerce API?
You can speed up WooCommerce API in six ways:
Optimize Site Performance
Increase WordPress Memory
Choose the theme of WooCommerce
Smaller the image size and optimize delivery
HTTP2 is mandatory to use
Use a cache plugin
What is the future of AI in eCommerce?
Artificial Intelligence is an integral part of eCommerce, especially with users showing increasing preference towards automated tools. Companies like Google, Microsoft have invested heavily in AI. There are various sites that leverage the concept of predictive intelligence and contextual messaging to engage the customer as they are already reaping the benefits.