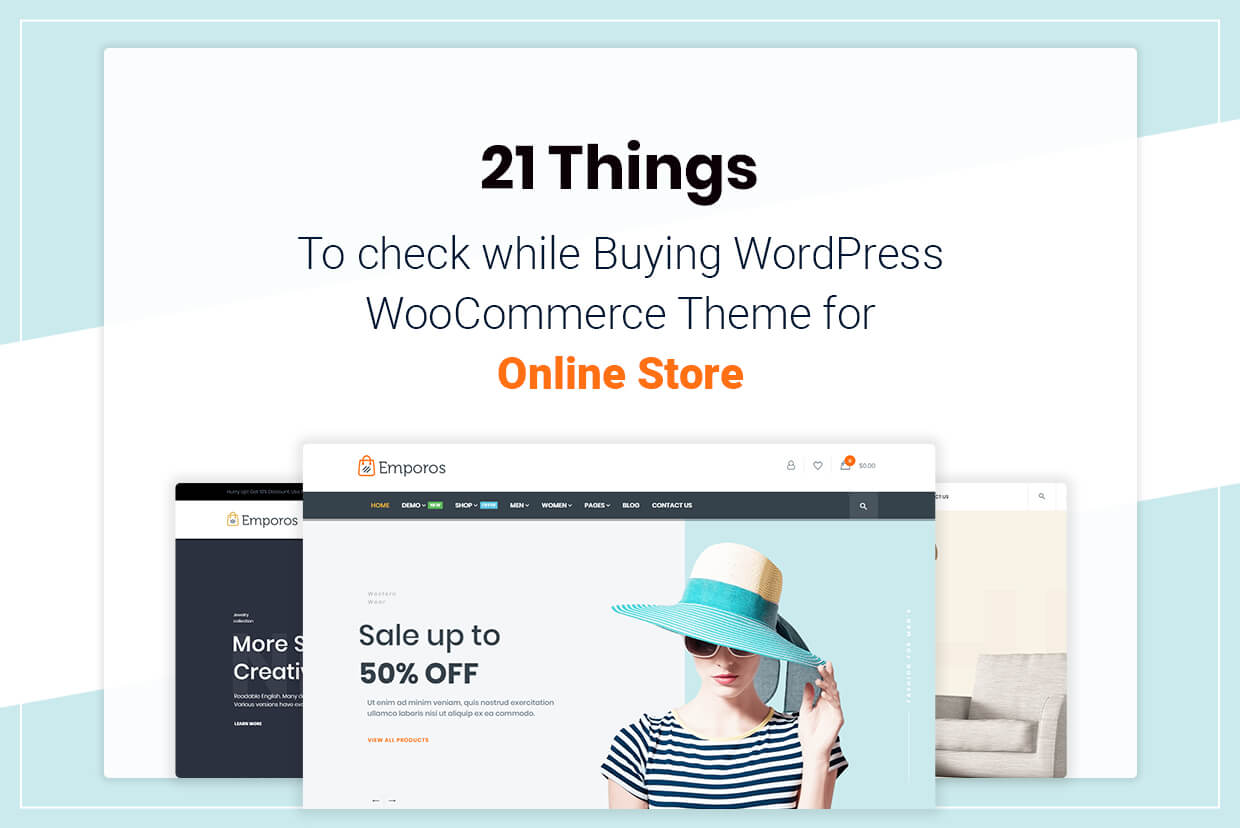 21 Things to check while Buying WordPress WooCommerce Theme for Online Store
WordPress and WooCommerce — An efficient combination and a boon to e-commerce sellers. You cannot agree more, right?
But it is tedious and tiring for the store owners to find a perfect theme, especially when you are a newbie to WordPress (and still willing to handle your store's development and maintenance task on your own.)
Now if your objective solely is to make a beautiful website, then you are wrong on so many levels. You must understand that beauty is only skin-deep and it takes much more than that to build an effective website.
On the other hand, beauty & ease of use is not something you can neglect too. Therefore, you will need a WordPress WooCommerce theme, which is excellent in terms of features, smooth in terms of navigation, awesome in terms of navigation and pretty in terms of front-end.
So how will you make the right choice? [Answer is just a few seconds away]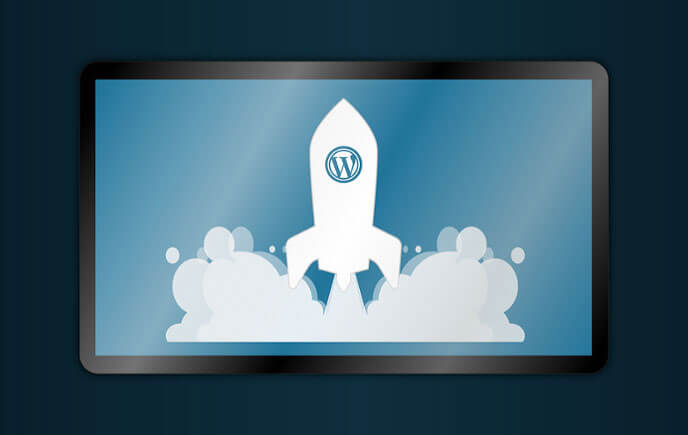 In the world of WordPress e-commerce, there are two facets. I have seen themes like Emporos, which are excellent and efficient. And then, I have seen themes which aren't worth spending a single penny.
After checking out many themes, I have prepared a check-list to ensure the efficiency of WordPress WooCommerce themes. Before making a purchase, you can check these 21 things and decide whether or not this theme is a right fit.
21 things of theme
1. Aesthetic
Don't get carried away by the looks. Make sure the theme is appropriate for your business. For eg: A sports bike isn't a right choice for intra-city commutes.
Keep in mind your target audience, product, and your brand. Pick a theme that resonates with you at all these three levels.
If the theme that you are interested in claims to be Woocommerce integrated then confirm it by checking all the pages. Make sure the theme contains pages like "My account", "My Cart" and "Checkout".
2. Money Back and Refund Guarantee
Until and unless we try the themes, we can never know beforehand if you like the interface or its supports essential plugins.
Most of the themes might not give what you expect. They might look like a piece of art outwardly and not impressive internally. So, you end up losing money after the purchase.
It's important to check whether sellers offer a money back guarantee and a smooth refund process if the product was found to be inappropriate.
3. Support and Maintenance
Most of the WordPress themes and large plugins experiences bugs very often. Check whether the theme of interest comes with a support policy and will help you fix a bug if you've introduced yourself.
Especially when buying a premium theme, confirm whether the theme shops supports policy and has an active support forum.
4. User Rating and Reviews
A highly rated WP theme doesn't only deliver an excellent product but also a great user support. Theme Forest is the only theme shop that exhibits user reviews, as it does not allow tampering of the reviews by authors.
Always go through the user reviews when checking for a theme. Good reviews are better if they are long and passionately written. Check if the good features enlisted in the reviews are important for you. This shows that users believe in the product and thus made an effort to put across as a review.
Also, focus more on the bad reviews and if and how the authors responded to them. Give credits to verbal reviews than the star ratings. Always pick a theme with 4.6 or more rating as their support will quickly respond to resolve user and product issues.
5. Responsive Design
Always hunt for a theme that has a responsive design. Make sure that it is optimized for all devices as users are now using several platforms. Make sure you cater the best experience to your target audience on all backgrounds through an impressive WordPress theme.
6. Custom Functionalities and Plugins
Always pick for a theme that allows custom functionality. Some themes are incorporated with many features like shortcodes, widgets, custom sliders, content builders etc.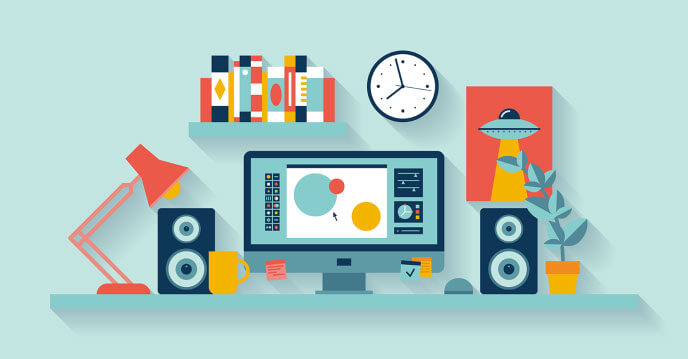 Sometimes when functionalities are interwoven throughout the website and you decide to change it, you lose the functionality entirely.
To avoid this opt for lean and less heavy themes, which adds functionality in the form of plugins and extensions. This will retain the functionality even when themes are switched.
7. Translation-ready
If your goal is to make your website reach a wider and diverse demographic group, then it must be easy for translation. Look for WP themes, which are translation-friendly.
8. Price Range
There are plenty of free (like ShopStudio) or paid themes available for e-commerce on WordPress but a premium theme, which offers a comprehensive solution, is always advisable. This is because they are secure and regularly updated after fixing bugs and security holes. Premium themes also come with better support than free themes.
9. Plugin Support
The theme of your choice must possess and support plugins that are essential to your site. The complete integration of WooCommerce themes with other ecommerce plugins is a crucial step in Web design.
10. Social Networking
If you want to increase, a number of visits to your website then choose a theme that allows social media integration. Because word of mouth travels faster through social media and influences, your audience thus converting page visits to sales. Make sure your theme provides users with easy access through their social media accounts.
11. Safe and Sound
The theme must offer sound security, especially for cart functionality. Although the safety is more dependent on web hosting, plugins and SSL themes also mitigate security issues to an extent. Divi is a great example of a multipurpose theme that holds a Safe Seal by Sucuri and gives a sense of comfort to it users.
12. Navigability
The theme of interest must allow users to navigate through e-commerce web pages with an ease.
The visitor must find his/her way intuitively right from the landing page until check out. The user experience must smooth and without clutter. The WP theme must possess navigator features such as arrows and sticky headers to help the user to traverse from one page to another.
13. Speed
Time is money and so is speed.No user likes or responds well to a slow loading online store. If your theme takes time to load the products then say goodbye to your potential customers even before begin their shopping spree on your site.
Choose themes that use animations and scrollers to a minimum as they cause page-loading problems.
You can increase your website speed by using a suitable e-commerce host with image optimization and content delivery network. A little bit of tweaking here and there should lessen the burden on each page and thus delivering you a faster website.
14. Integrated Email Opt-in Plugins
Although email marketing is not new, it is crucial to intimate your customers with valuable product information.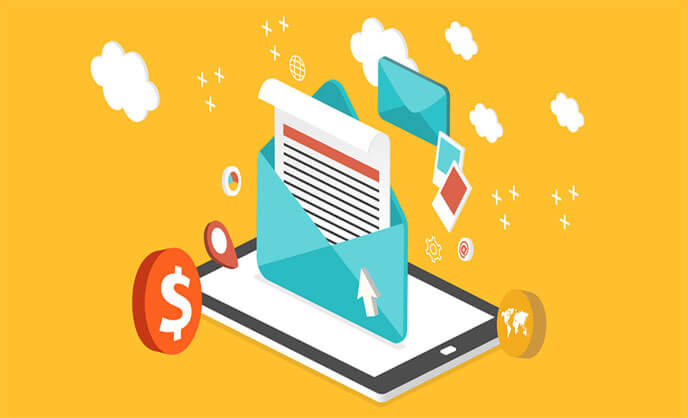 We all know about email plugins that instantly add a form to our homepage and widgets. But what's more interesting is an integrated email theme that will ensure a consistent design and removes the fuss of styling the form by ourselves.
15. Design
Although we didn't quite agree with good looks part at the beginning of this article, theme design is a very subjective matter. When all the important criteria are met, look for a WP theme that will remain eye pleasing even after a couple of years.
16. SEO Equipped
A good score that exceeds 85 % is a must when it comes to third-party SEO tools, such as GTMetrix and Pingdom. The theme must possess these tools along with a smartly placed H1-H6 tags with HTTPS support goes a long way your website visibility. The themes should support CDN and be compatible with many SEO plugins (YOAST SEO) and caching plugins (WP super cache).
17. System Prerequisites
Before choosing a WP theme, make sure it meets the system requirements. Select a theme that comes with a minimum PHP version and PHP memory limit. On an average, a well-written theme should require a minimum of 64 MB and optimal of 128 MB memory. If your theme needs more than 256 MB then it will cause performance issues.
18. Theme Compatibility
Theme header incompatibility is a major issue in many WordPress themes. Each business has a different logo requirement and a developer must be in a position to set logo dimension to the company's liking.
More than 50 percent of the themes don't offer this feature. The themes come with a default logo size, making your logo look out of place, distorted and blurry. The logos look small or big or narrow and might in some cases break the header, making the website inoperable. So before buying the theme check with the author and make the purchase.
19. Basic Functionality Integration
The theme of interest must come integrated with basic functionalities and not as plugins. Any basic website needs default features such as contact form, business location map, photo gallery, sliders, tables, custom CSS and JS codes and domain migration.
When the basic functionalities are incorporated into the theme as a plugin, it causes compatibility issues and put down the site with each update.
20. Interactive Shopping eCarts
A Woocommerce theme differs from a standard WordPress theme in having an interactive shopping cart tool.
A well-made online store includes an interactive shopping cart that informs the users by notifying how many items have been added, which items are in stock along with their prices.
And some exceptional e-commerce sites incorporate animated features to urge the user to add the products of interest when hovered over. The cart also gives real-time cart updates, notifications, reminders to customers to proceed with check out and finish the shopping process.
21. Popular and Thriving Themes
The themes that you are looking for must be at least 6 months old and anything lesser than that is a suicide.
This is because most of the themes that are in the market for three months are still testing and debugging stage and you don't want to shell out your money in such immature themes.
Look at the themes that have been popular for more than 6 months in the market. Usually experienced developers, who have successfully resolved the bugs, support these themes. Moreover, they're also updated regularly.
Another sure shot way to know whether a theme is worthy is that it should sell more than 1000 licenses per year. If the themes sell enough licenses than it is being loved by people, it is providing the developers with enough money for software updates. Robustness of the theme can be maintained through this money, which will let the theme survive year after year.
So, this was a concrete list of 21 things, which you must consider before zeroing on your theme choice. I hope this article gives you enough knowledge to make the right choice when choosing the WooCommerce theme. Free feel to add other noteworthy things in the comments below. I'll update the article as per your suggestions 🙂