Keeping a WooCommerce store up and running is extremely taxing, requiring constant attention to certain aspects. For instance, WooCommerce store owners must track traffic, conversion rate, bounce back, and many other crucial metrics.
Effective performance tracking is something that engages online store owners most of the time.
This is an important job to perform with due diligence to find the performance bottlenecks before they suffocate your online store.
But which metrics should be tracked?
In this post, we decided to talk about the most important analytics for ecommerce store that you should keep track of. We will also discuss the importance of tracking and how you can easily enable advanced analytics on your store.
Let's start!
WooCommerce Performance Tracking: Do I Need It?
When over 26 million online stores are operating worldwide, analytics for e-commerce is not an option; it's a necessity. WooCommerce store owners need to know where their store performs excellently and where it's lacking.
If these insights are not available to you — the doomsday is near.
Here are a few points showcasing why you need to track your ecommerce metrics
It helps in optimizing the end-user experience. When you know the real-time page load speed, responsiveness of the website, and page layout, you can better optimize the end-user experience.
It will help you understand which strategy is working and which is not. With performance analytics for eCommerce, you can have a real-time overview of your sales and marketing strategies. When you have the relevant data, it's easy to find out which of your marketing and sales efforts are paying you the most.
It will improve the SEO ranking of the page. When you track metrics like page speed, 404 errors, page views, etc., you can learn about the factors that are working to improve the site's SEO and the factors that are pulling your website down.
It promotes accurate resource allocation. You can allocate resources accordingly when you track performance and find out the low-performing and high-performing areas.
Enhanced Ecommerce Tracking
Leverage the power of analytics to boost your store's performance and maximize profits.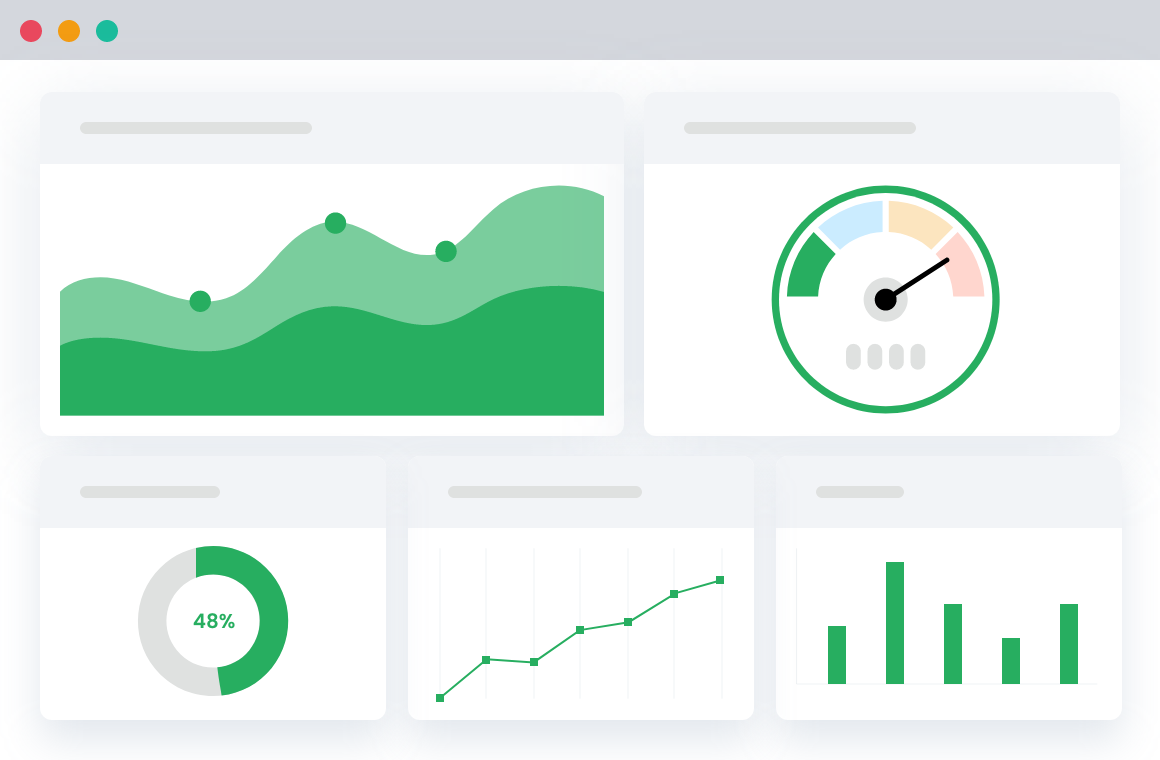 Tracking Essential Metrics and How it Helps
Analytics for eCommerce is the backbone of any successful online store. As and when online store owners are engaged in metrics tracking, they mainly make a move to make informed decisions about tons of crucial workflows.
When accurate and timely tracking of the below-mentioned WooCommerce store is performed, it helps in unimaginable ways.
1. Website Traffic
With real-time tracking of metrics like sessions, visitor views, and page views, online stores can learn about the overall reach of a website.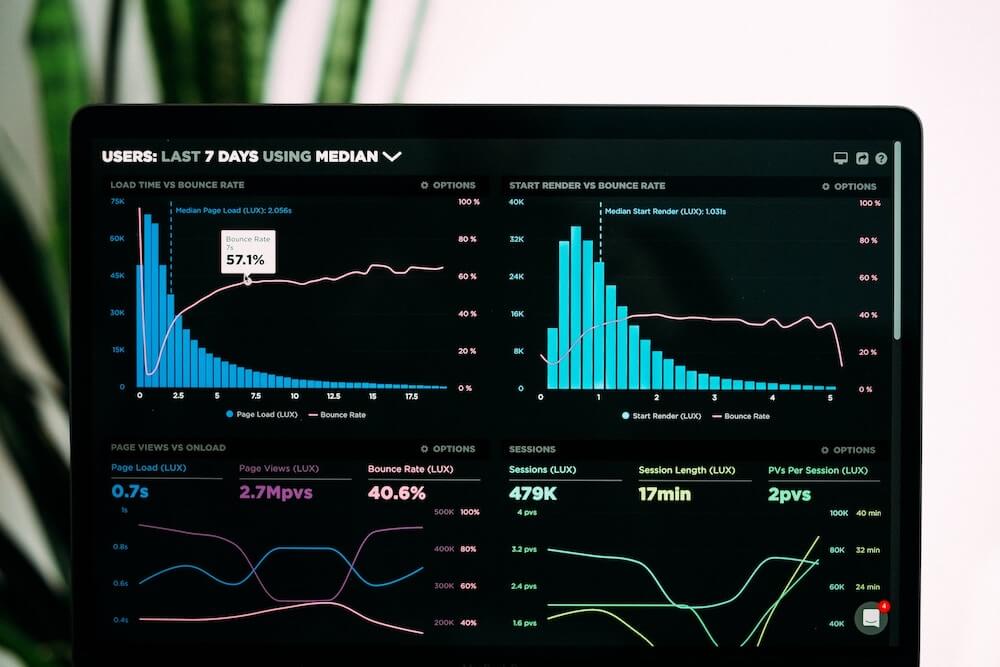 It also helps in knowing the popularity of an online store amongst the targeted audience. Stores can work on weak areas and boost up the website traffic.
2. Bounce Rate
Bounce rate is a crucial metric to track as it tells about the number of visitors that are leaving your website without engaging.
Accurate data on this metric can help you identify the page optimization opportunities and work on them so customers remain engaged more than before.
3. Average Order Value (AOV)
Average Order Value, or AOV, is another crucial metric to learn about customers' average spend in their stores.
With the help of AOV, it's easy for you to design a pricing and promotion strategy that will encourage customers to spend more, ultimately boosting revenue.
4. Cart Abandonment Rate
A high cart abandonment rate is a serious concern for any store owner, and if this metric is tracked properly, you can understand why customers are leaving their sites. They can fix the underlying issue and increase the conversion rate.
5. Customer Acquisition Cost (CAC)
CAC is important when an online store wants to calculate the total cost of acquiring a new customer. CAC tracking helps online store owners delve deeper into the efficacy of marketing channels and allocate their resources accordingly.
6. Customer Retention Rate
Customer Retention Rate is a crucial performance metric to track as it enables WooCommerce store owners to learn about their loyal customers. Retaining old customers is always an easier job than finding new customers.
With this metric, you can easily focus on customer loyalty and boost their sales.
7. CLV or Customer Lifetime Value
CLV is a metric that provides details about the total revenue a customer generates all through this engagement time with an online store. CLV tracking allows store owners to have viable customer retention strategies and tailor marketing campaigns to attract their high-ticket customers.
8. Referral Traffic
Referral Traffic tracking is important to learn about the source of the website traffic. It helps store owners to know from which platform or resource people are finding about your online stores.
This way, they can focus on platforms bringing valuable traffic to your store and stop prompting their businesses on platforms where no one notices the services and products.
9. NPS or Net Promoter Score
NPS holds great significance when it comes to measuring customer satisfaction. To calculate NPS, online store owners should use a rating system.
With NPS, online stores can easily perform customer segmentation and understand customer needs in a better way.
10. Inventory Turnover Rate
If you sell products with low shelf life, then tracking the Inventory Turnover Rate is very important. With this analytics of eCommerce, online store owners can measure the growth at which their products and services are selling out. This is important for effective inventory management as well.
11. Abandoned Cart Recovery Rate
A high cart abandonment rate is a serious concern for any store and tracking of Abandoned Cart Recovery Rate allows online stores to find out how successfully a store is recovering from a high cart abandonment rate.
How to Enable Advanced eCommerce Tracking?
Advanced eCommerce analytics is an imperative resource, and if you want to make the most of this tool, use the Enhanced Ecommerce Google Analytics for WooCommerce plugin.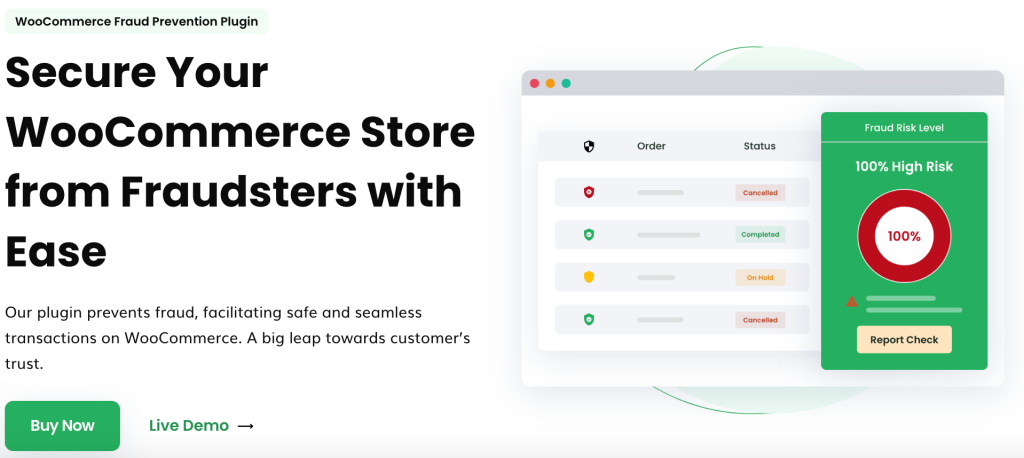 This plugin is designed to enhance the capabilities of Google Analytics for WordPress. It's an easy-to-use tool that supports universal tracking and is compatible with WPML. As it provides real-time statistics, store owners can easily bank upon it.
Along with Google Analytics for WordPress, it also helps you use GA 4. It provides you with detailed reports that you can refer to while improving the overall performance of your online store.
This is a great plugin to own as it comes with unmatched integration with tools like Facebook Pixel and Google Analytics for WordPress. Using the integration, online store owners can easily start using Google Analytics without much hassle.
Here is how you bring this plugin into action:
Step 1: Log in to your WordPress account and go to the admin panel. Click on the plugin menu and click on ' Add New.'
Step 2: Look for 'Enhanced Ecommerce Google Analytics for WooCommerce' using the search field. As the plugin is displayed in the search result, install it. Alternatively, use this link. The plugin is now ready for Google Analytics for WordPress.
Step 3: Sign into your Google Analytics account to start eCommerce tracking for your online store.
Step 4: You need to enable Enhanced Ecommerce for your profile/view for Google Analytics. For this, you have to visit Admin > View > E-commerce Settings.
Step 5: Once you access the eCommerce settings, look for "Add Enhanced Ecommerce Tracking Code" in this section. Check the box, and the code will be added to the plugin.
Step 6: Activate the plugin's Google Ecommerce Tracking Settings tab and then activate Google eCommerce tracking.
Step 7: Enter the Google Analytics UID in the plugin, and the plugin is all set to use Google Analytics for WordPress.
If you want to create custom events in the analytics, read this guide.
Top Metrics That Your WooCommerce Store Can Track Using This Plugin
Once you enable Enhanced Analytics successfully, you can start tracking a wide range of metrics such as:
You can easily track all the important metrics like page views, visitor rate, session time, bounce rate, and many more.
It provides access to advanced eCommerce metrics like 404 error tracking, form data tracking, demographics tracking, enhanced link attribution tracking, custom event-based tracking, and more.
If you want to record your store's accurate conversion rate, read this guide.
At a quick glance, you can do the following after setting up Advanced analytics for your WooCommerce store: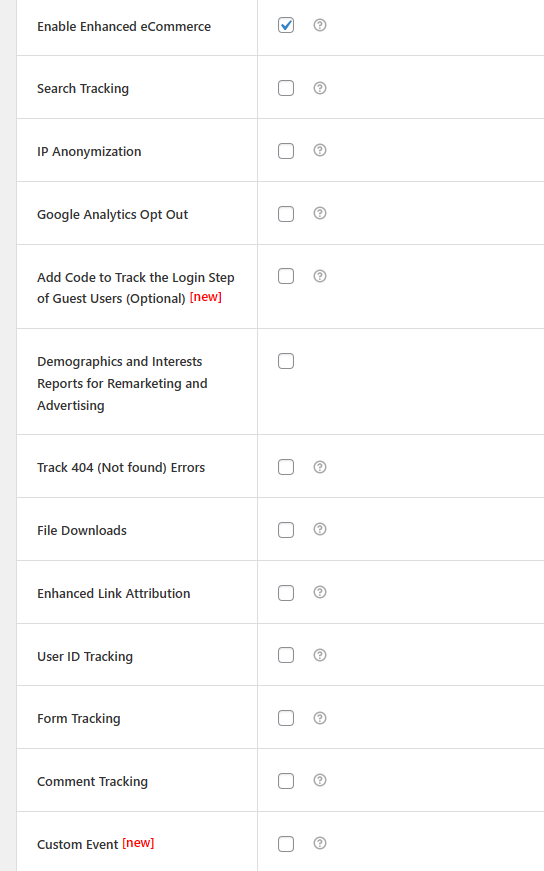 It makes eCommerce analytics a no-sweat job. Detailed reporting allows you to make sense of tracked metrics. These metrics and their related data are presented on the Dashboard for easy accessibility. You can customize the dashboard to show only what you need.
Final Words!
When competition is fierce, online store owners can't make the mistake of continuing their workflows without finding bottlenecks. Analytics for e-commerce allows you to have a hold over crucial metrics important to uplift and upgrade ranking and engagement.
But we also can't deny the fact that Google Analytics is not an easy tool to tame. One has to master tons of things to understand how this tool can help an online store unleash its truth.
The easy way is to take the help of a plugin like WooCommerce Enhanced Ecommerce Analytics Integration with conversion tracking. The plugin brings Google Analytics to your disposal without many hassles. You will be more powerful in eCommerce analytics because it comes with extra tracking abilities.
Enhanced Ecommerce Tracking
Leverage the power of analytics to boost your store's performance and maximize profits.