If you want to build a website and you have zero knowledge about coding languages like PHP, CSS, HTML, etc., and WordPress CMS is the best solution for you. WordPress is an efficacious Content Management System (CMS) that offers you a variety of options and features to create a professional and a very elegant website with drag and drop facility.
WordPress offers a variety of add-ons, known as plugins, to broaden the feature list of your existing WP or WooCommerce website. Plugins are like software or extensions that help a user to run their personal blogs, e-commerce sites or business website more efficiently.
Now, as it is not optimal to pay for every feature or capability of your website or shop, everyone wants to use free WordPress and WooCommerce plugins because they come without security vulnerability. To make things easy for you, we've created the list of best free WordPress plugins to improve your site.
Here are some plugins that are required to improve your website –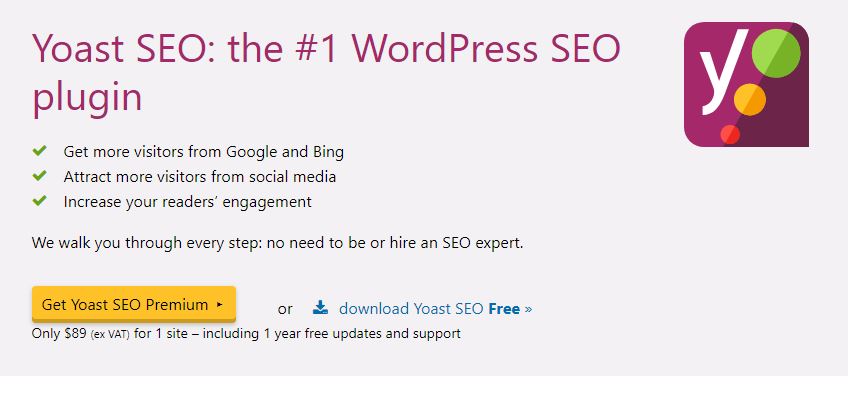 Search Engine Optimization or (SEO) is an important factor for your website. Google ranks your pages according to its algorithms and then your posts or pages appear on the top of search results. SEO is refined with the help of Yoast SEO. It helps you follow the best practices that will help you frame your content and enhance its overall structure as per the guidelines.
Pros:
It offers many features like focus keyword insertion, i.e. here you can add the focus keyword that you have used in your post, cornerstone content, focus keyphrases, synonyms and many more.
It also enhances readability. Soon your posts and pages will start to rank themselves and then they will appear on the top of search results.
Cons:
Many features are locked for premium usage.
You have to buy the premium version for better results.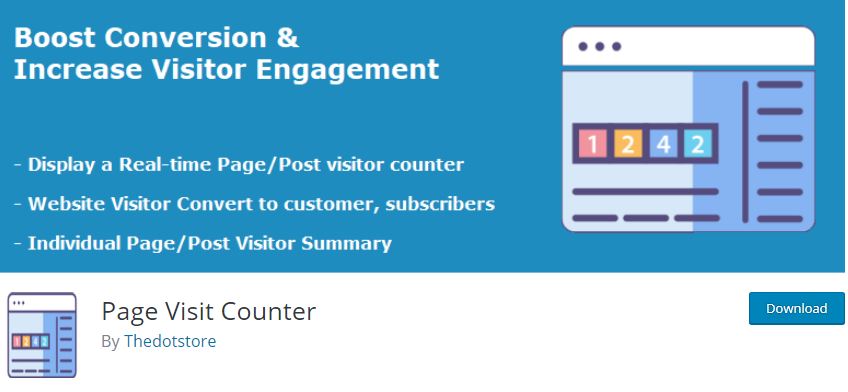 It is a plugin that tells the user about the number of page visits on their website. Page visit counter plugin helps users to boost conversion and increase traffic by engaging visitors. Users can display a real-time page and post visitor counter on all pages or specific pages. Page visit counter plugin can also help increase conversions by transfer visitors to customers, subscribers and reducing bounce rates.
Pros:
It offers a rich and detailed dashboard.
It reports in multiple formats like graphs, lists, etc. Users can track their sales campaigns as well.
Provides you with daily page visits and also page visits on the basis of intervals.
Cons:
Users cannot preview their GIF while writing and they can only view it by clicking on Preview or by posting it.
The theme check plugin lets you test your theme and make sure it's up to specifications with the latest theme review standards. With the help of Theme Checker, users can run all the same automated testing tools on their theme that WordPress used for theme submissions. It is a tool to help theme authors or anybody else who wants to make their theme more capable.
Pros:
It provides you with a detailed set of errors that are there in your theme and
Also provides alternatives and solutions to it.
Cons:
It doesn't work for premium themes. Only free themes can be checked by Theme Checker.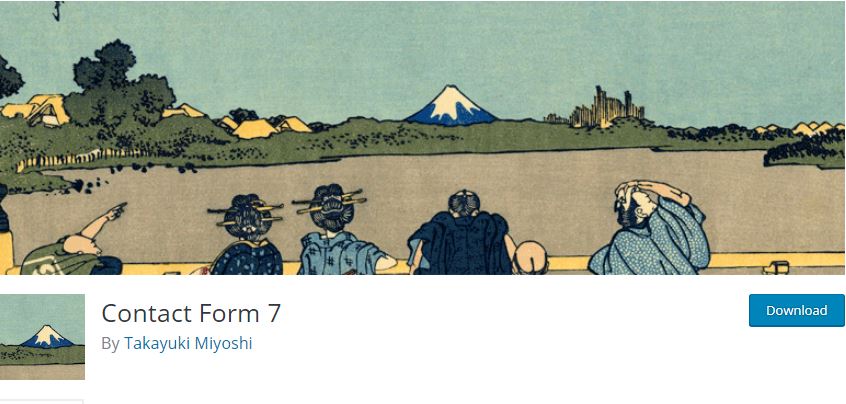 Contact form 7 is one of the best contact form WordPress plugins in the market. It is used to build forms. WordPress has a variety of contact form plugins available, but this one is the perfect option for you. And as it's free and easy to use, there is no point to skip adding the contact form to your website, right?
Pros:
Contact Form 7 comes with multiple contact form options and you can add an additional field as well.
It has an integrated auto responder email system, i.e. it can automatically email a person on his email id that he provided in the form. These settings can be configured and
It uses the shortcode method for the integration of form in the blog.
Cons:
Mail is quite difficult to configure and the auto-responder as well.
Sometimes the shortcode shows error while displaying the form.
The alignment of the form can be disturbed due to advertisements.
This plugin helps users to create unique thousands of WordPress pages or posts by a single click. It allows you to enter prefix and postfix keywords for the name of pages or posts. Bulk posts with range or comma-separated values can be added to your website using this plugin.
Pros:
Mass Pages Posts Creator helps to create hundreds of pages or posts with a single click.
It allows you to enter prefix and postfix keywords for the name of pages or posts.
User can specify a range or comma-separated values to create posts in bulk
Cons:
Mass Pages Posts Creator doesn't support custom post types and only default pages and posts.
Users are not able to set categories i.e. all posts come with an uncategorized category which is not removable in WordPress using bulk edit.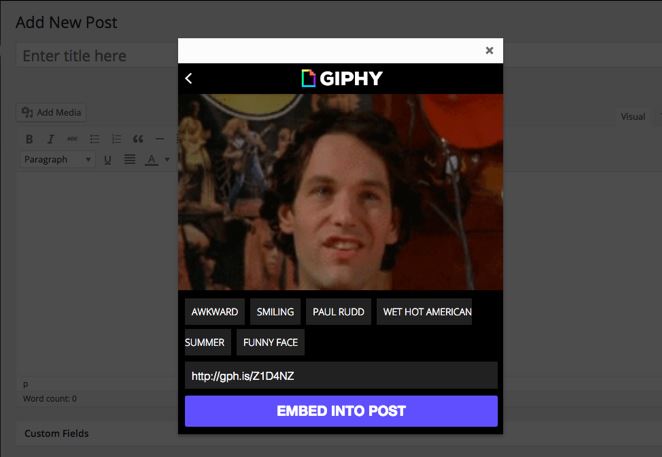 GiphyPress, as the name suggests, is a plugin that can be used to add GIF images to your blogs directly from Giphy. This is the best plugin to integrate GIF images into your blog, making it much better.
Pros:
GIF images will not be downloaded and added they will be directly integrated with a shortcode.
GIF images are not too much subjected to copyrights and also are a good alternative to videos, which helps in decreasing loading time.
Cons:
GiphyPress does not offer to change the size of the GIF that you have added.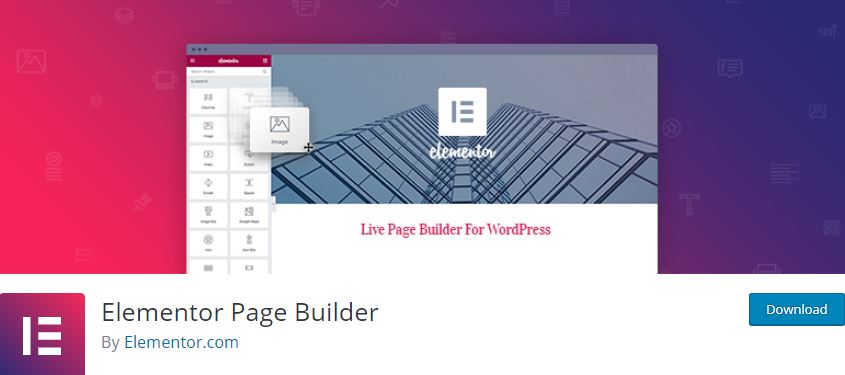 Elementor is considered as the best page/post customizer. Users can beautify their website's homepage or posts pages by using in-built templates offered by Elementor, or they can create on their own as well. Elementor offers you a variety of features and, most of it, the drag and drop facility, which is the best part of it. Easy Way to Build Websites through the Elementor
Pros:
Elementor is very easy to use tool, as it has blocks made for any kind of task you want, for example, blogs, paragraphs, images, galleries, shortcodes, sliders, spacers, alignment tools and many more.
You can even select what structure or layout of content you want i.e. 2 column layout, 3 column layout, etc.
It also has add-on packs, that can be downloaded, that have more features to beautify your site.
Cons:
It lacks some e-commerce features and it promotes forces styling, i.e. users can only choose colors from the color palette offered by elementor.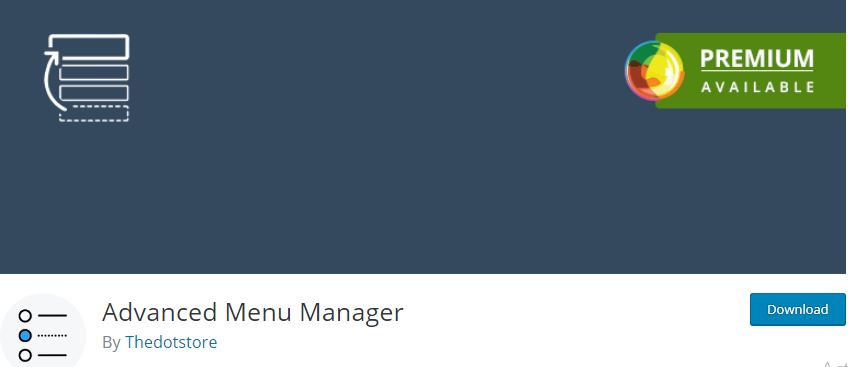 With the help of Advanced Menu Manager Plugin for WordPress, users can easily manage the complex menu navigation of their WordPress website. This plugin enhances the productivity of the managers while managing the menus for the website.
Pros:
Advance Menu Manager has an effective User Interface to manage menus.
It also provides with locking menu feature, which means that only selective admins will be able to access the menu.
Sub-menus can also be created and it supports tree layout.
It also comes with easy search and filter options of page/posts.
Cons:
It takes some time to save/load changes.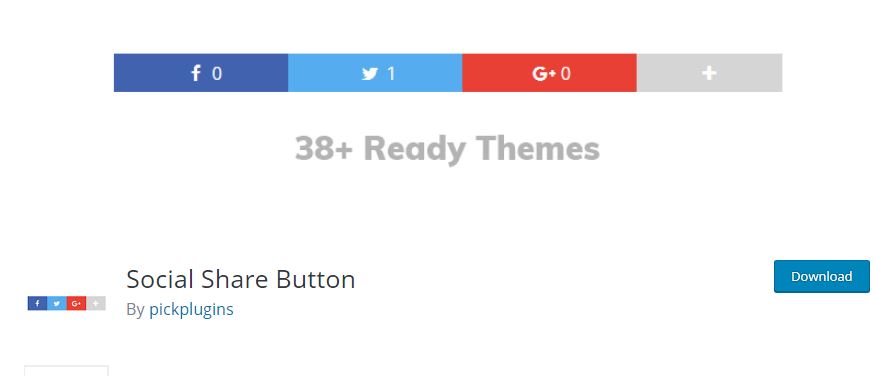 Social Share button is a plugin designed for the users so that they can share their articles on social media with just a click of a button. It is an all in one complete social media plugin to add native social media buttons, icons, floating sharebar, follow us buttons, profile icons, mobile sharebar, and selected text share popups easily with tons of customization.
Pros:
This plugin offers you a drag and drop user interface i.e. you can place the social icons and buttons according to your will using the setup wizard.
It provides extra features as well such as sidebars, floating widgets, display share counts, supports various social networks, etc.
Cons:
The configuration wizard is not too responsive and users have to change the settings from the dashboard.
The plugin is not configured to not show any counts.
There is a significant delay in displaying the social buttons because not all of them had received data back yet from the various services.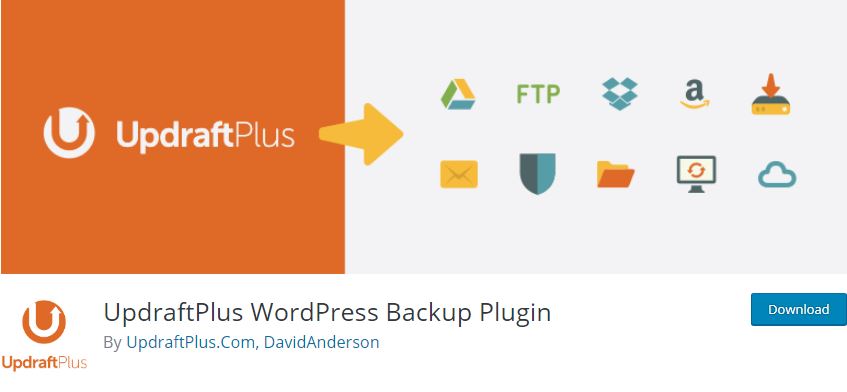 Updraft WordPress Backup plugin helps users to backup and restore their data. Users can upload their backup files on different drives through their accounts. It is compatible with Dropbox, Google Drive, DreamObjects, FTP, Openstack Swift, Rackspace Cloud, Amazon S3 (or compatible), UpdraftVault, and email.
Pros:
It provides automatic and manual backup option.
Restoration features are proactive and efficient.
Cons:
No pre-download security scans or malware monitoring is possible through this free plugin.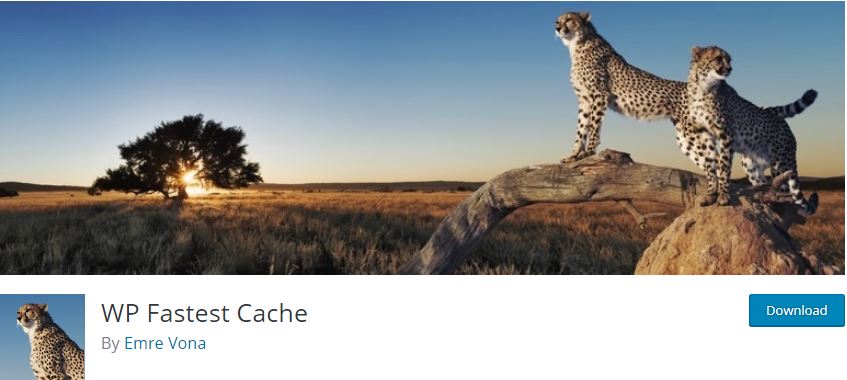 As a web developer, the very first thing your website should have is minimal loading time. Working on WP can create cache files and can increase the loading time. WP Fastest Cache is a plugin that clears all the cache and cookies that are stored in the temporary memory.
Pros:
It preloads the cache for your entire site so results can be seen right away.
It enables users to minify both their HTML and CSS and combines CSS and JavaScript files for faster loading times.
WP Fastest Cache uses GZIP compression to reduce the size of files sent by your server and also supports both browser and desktop caching.
Cons:
Minor glitches are experienced while clicking on the clear cache button, which are resolved by reloading the site.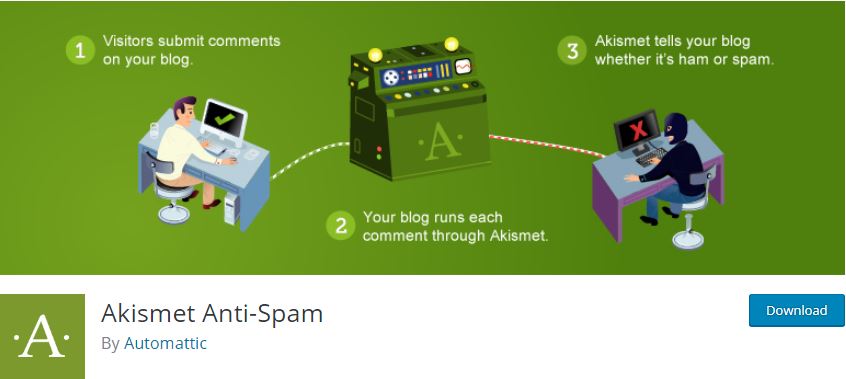 Akismet offers enterprise-sized protection for your blog or website and that too for free. The easy setup, functioning, robust protective measures make it the first choice for every WordPress user. Apart from this, Akismet is free to use and will not charge you anything up to the first 50,000 spam attacks. The best thing about Akismet is that it is built by the same team Automattic, which has given us WordPress and various other robust web tools.
Pros:
Akismet has its own spam filtering algorithm.
As soon as someone comments on your website, Akismet will run it thought that algorithm and decide accordingly.
Cons:
One of the problems arises from its robust mechanism only.
The Akismet filter tracks the comments published by all the users who are also commenting on your site.
Moreover, if it finds a previous comment by the same user, it will block the comment posted for your website irrespective of the parameters.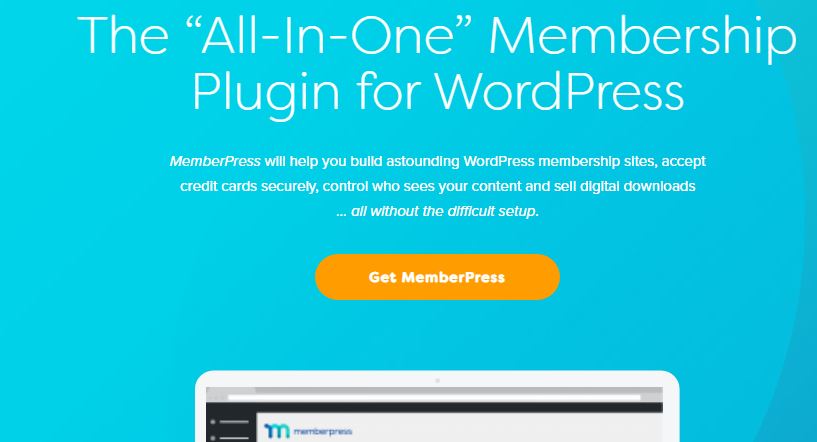 MemberPress is one of the best plugins made for restricting the content. Memberpress offers various other features as well. It is easy to set up, i.e. If you have no knowledge about how plugins work, you can still set it up with ease because of a user-friendly framework.
The plugin provides you the complete control over what content your users can see based on what digital products or membership they've purchased. It will also allow you to restrict access to pages, child pages, posts, custom post types, categories, tags and almost any other files existing in your WordPress installation.
Pros:
It is easy to setup. Memberpress is ultra-stable and highly secure.
It works efficiently and is a smart plugin. MemberPress works with any WordPress theme.
MemberPress will give you all of the information you'll need and none of the information you don't.
Cons:
In MemberPress, the Front End Elements look unattractive. It doesn't have a WooCommerce Support.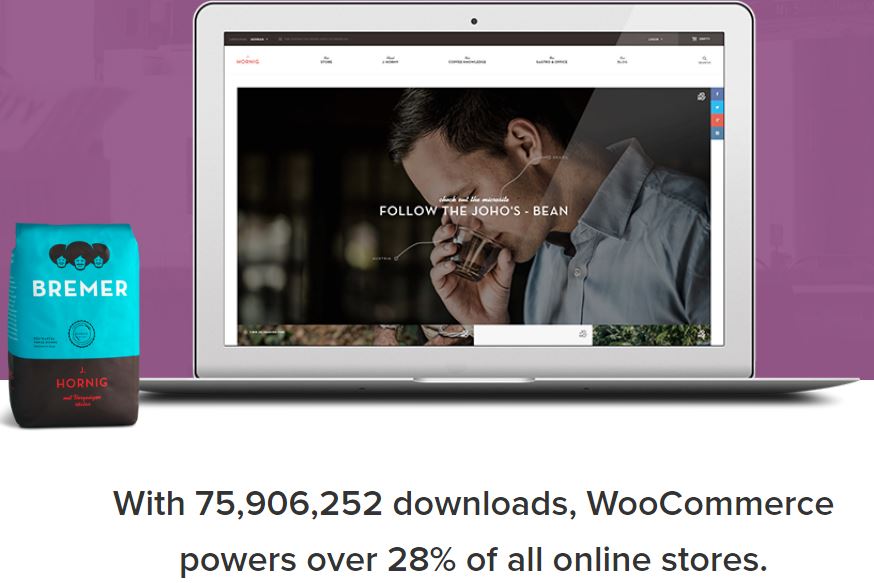 WooCommerce is the best plugin available on WordPress if you have to build an e-commerce site. It allows users to make their e-commerce sites by using easy tools and widgets.
Pros:
You can add unlimited products & attributes for each of your products. It works on all devices.
It comes with a wide gamut of customization options that are easy to use.
WooCommerce provides an intuitive interface and users don't need any coding skills to manage it.
Comes with user reviews and ratings.
Cons:
WooCommerce doesn't come with free hosting and users have to pay for it.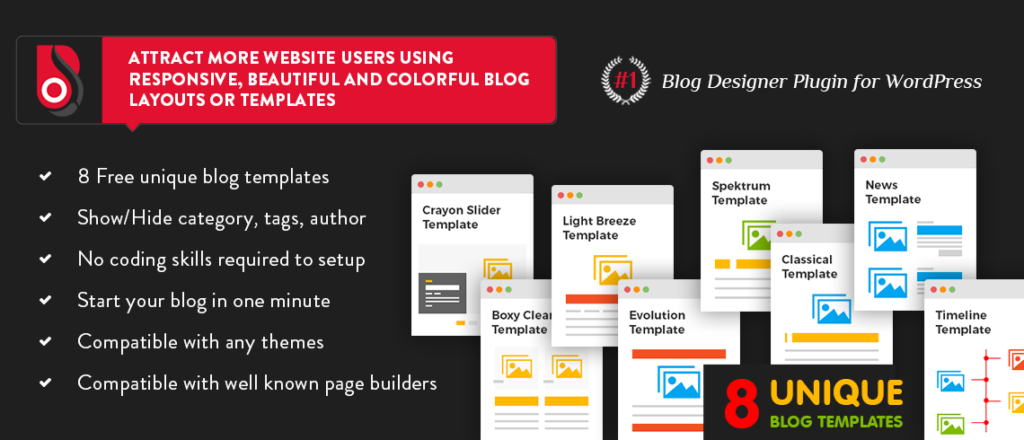 Do you get bored with your simple blog layout? No worry – Blog Designer WordPress plugin is here. It allows you to decorate your blog page with your favorite customizable design. This plugin provides you inbuilt 8 blog layouts like Boxy-Clean, Classical, Crayon-Slider, Light Breeze, Spektrum, Evolution, Timeline, and News. The plugin supported with almost any WordPress theme.
Conclusion:
WordPress is the most popular CMS used by the majority of the website developers and bloggers. And the main reason for its exponential popularity and growth are these plugins that streamline the overall working of the website and allows the users to work smoothly. It can be said that WP won't have been so popular without the support and backing of these plugins. Well checked before getting an approval for the WordPress plugin directory, these plugins are totally safe to use.