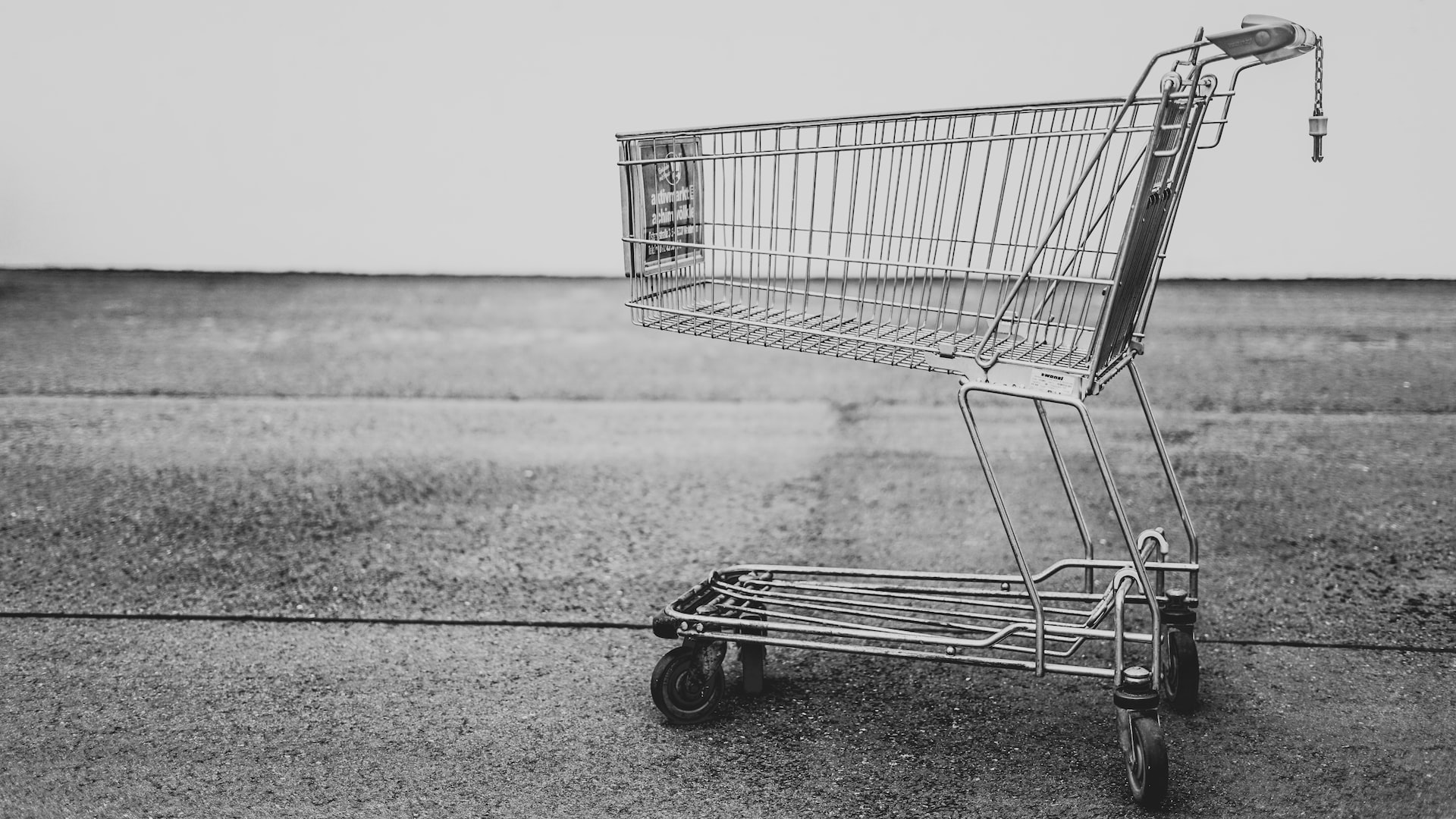 How To Optimize Your WooCommerce Store Checkout Process
As the eCommerce business flourishes in the digital space, store owners look for better ways to keep their clients captivated. Many companies lose out on potential sales as they fail to provide a good experience during the last stages of the shopping process. If a customer encounters an unreliable payment gateway or faces difficulties while checking out from an online store, they immediately abandon that store. In case this is happening with your online stores, you need to implement measures that improve the checkout process of your WooCommerce store.
Importance of a good checkout experience
Your online store's user experience may be unparalleled. You may offer an excellent interface, a speedy website and a trending selection of products, but all that is useless if your customers cannot check out in peace. The checkout process makes a crucial difference as it is the deciding point at which the customer will purchase or abandon a product. As your customers select the products they want to buy and go to the cart to finalize their shopping, they need a well-curated WooCommerce checkout page or a single page checkout. It should contain the following:
The customer's order details or the purchase summary
Shipping and billing details
Shipping method
Multiple options for payment methods
Discount or promo codes
Order confirmation
If your store is missing any of the above elements or if they are malfunctioning, it may cause your business to suffer. An online store that provides a hassle-free checkout process is likely to significantly increase your conversion rate. So, you must ensure that your eCommerce store meets those standards.
What drives customers away from your store?
A bad experience while checking out is a major red flag that can keep new customers away from your store website. Any issue during this last stage of shopping can cause people to abandon their carts and prefer your competitors who provide a smoother checkout. Additionally, there is also the issue of increasing fraudulent activities in eCommerce.
Scams in online stores are growing by 30% every year. Significant contributors to this are the problematic customers who use online shopping sites routinely to charge back and other forms of friendly fraud. Around 60% of all chargebacks may be cases of friendly fraud. Here are a few other problems caused in the checkout process that can drive your customers away from your store:
Limited payment options
Slow loading time
Technical issues with the cart
Lengthy registration process
Delivery concerns
Shipping costs
The above problems can have a negative impact on your retail website. Therefore, ensuring that you understand the need to optimize your WooCommerce store checkout process and the right time to do so is essential. We discuss a few indicators to help you identify when an upgrade is needed.
How to know when you need to modify the checkout process?
Several signs can indicate that it is time to improve the checkout in your WooCommerce store. You can consider it when your store has any of the following:
Limited payment options
Few eCommerce stores are over cautious due to the rising instances of fraudulent activities. They may offer only online payments in the form of bank transfers or card payments and refuse cash-on-delivery payments. Such behavior from the business can create distrust among customers. Therefore, if your WooCommerce store offers only a limited payment option to your customers during the checkout process, it is time to change that. You need to secure more customers by enabling diverse payment options and accepting payments in various forms.
Slow load time
If your site loads extremely slowly, it can negatively impact the customer's shopping experience. Once customers have spent time browsing through your products and picking them out, they are at a deciding point. They may either go through with the purchase or abandon them if your checkout process is slow. During this critical stage on the checkout page, if your site loads slowly, it can result in tremendous losses for your business. Therefore, it is essential to optimize the speed of your WooCommerce store.
Low conversion rate
eCommerce sites also occasionally encounter the problem of having low conversion rates. Conversion is when a user completes the desired website action. Your store's conversion rate can be low for many reasons:
Customers dislike your website
It is challenging to navigate through your store
Lack of product categorization and sorting
Lack of filters
Poor checkout process
If you think this last reason is responsible for low conversion rates on your website, you need to improve your checkout process.
More abandonment of carts
Have you noticed that your customers are selecting their favorite products from your catalog, adding them to their carts, and at the last minute, abandoning their purchase? If this happens in your store, you must optimize your WooCommerce checkout process. Using functional and updated plugins for checkout can improve your store's relationship with the consumers and help you drive sales.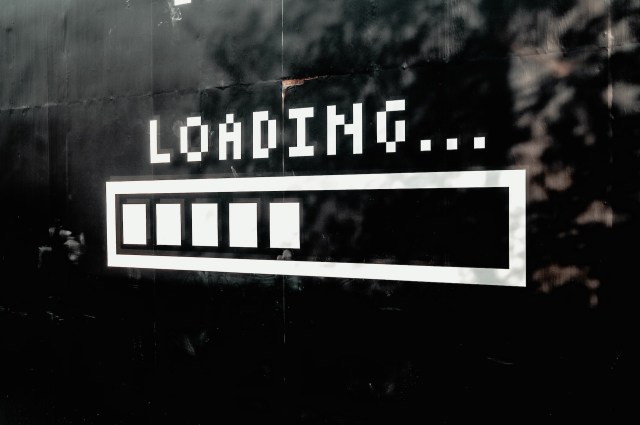 What does a good checkout experience include?
An excellent WooCommerce checkout process primarily includes a user-friendly experience that benefits the customers. In addition to that, here are a few primary practices you can have in your store:
Responsive design
Currently, the trend for shopping online via mobile is at an all-time high. 79% of smartphone users have used mobile devices to complete a purchase in the last six months. As a WooCommerce store owner, it should be your priority to offer a mobile-friendly design to all your customers. Focus on the UX during the checkout so all the details mentioned are relevant, and the design is uniform across all mobile devices.
Incentives and codes
To further enhance your checkout process, you can also include a space where people can enter their coupons, discount codes, or incentives. Surveys observed that 62% of online women shoppers are attentive to discounts compared to 57% of online men shoppers. Thus, the discounts you offer can play a crucial role in determining the success of your store and enticing customers.
Conditional payments
You can also improve your WooCommerce checkout experience by implementing multiple payment methods. Popular ones include Cash on Delivery, Debit/Credit Cards, Net Banking, Digital Wallets, and International Payments.
To safeguard this, you can also implement conditional payments. It enables you to restrict payment gateways by setting specific conditions. A lack of this can compromise your store's profitability and may cause a nuisance to the customers on your website. As the store owner, you can restrict payments by installing a conditional payments plugin. Due to its rising usability in the online store, several options are currently available in the market.
Checkout buttons
The checkout button needs to be featured prominently on the last page. If your customers find the checkout button quickly, they may finalize their purchase at a faster rate.
Wishlists
Many people may want to save things for later while they are shopping. If your WooCommerce store does not have such a function, people may not use your store. Therefore, ensure that you enable them to add products to the wishlist and finalize them later.
Links to resources
If your customers have any queries before checking out their products, they should be able to find the resources quickly. To provide that, you can include links to resources like privacy policies, shipping policies, and FAQs. This may help your customers resolve their issues and have an excellent checkout experience.
Why enable conditional payment methods?
Now that we know the importance of having a smooth checkout process, you may have also noticed the role of conditional payments. But many WooCommerce store owners may not grasp the need to integrate plugins for this in their stores. Here are a few reasons you can do so:
To increase trust among customers
Customers always favor a WooCommerce store that offers multiple payment options. They feel safe and secure when they see you offering various payment gateways. It may reduce cart abandonments too.
To reduce fraud and chargebacks
When implementing measures against fraud, there may be a few locations that you need to vary, especially if you provide worldwide shipping. You can disable payment methods for areas with a higher likelihood of fraud and chargeback to save your store from problematic situations.
To lower transaction fees
Payment gateways may charge additional fees for a few payment methods. However, if you offer multiple choices, your customers will likely choose options that can benefit you for high-value orders.
To increase the conversion rate
Once your customer sees that you have multiple payment options accessible to them and in their area, they may readily go through with the purchase. If most of your website visitors complete their purchase, it will help you boost your conversion rates.
How can you add conditional payments to WooCommerce stores?
The best way to add conditional payments to your WooCommerce store is by adding plugins. There are multiple plugins available in the market that allow you to restrict payment methods based on conditions. They provide secure checkout, customer friendly interface, an intuitive experience, and multiple payment options. While every plugin has a different process for its installation, most of them follow the same pattern. Here are the steps to add conditional payments to your WooCommerce store:
Research and identify a plugin that meets your store requirement
Go to the plugin website, for example, the DotStore
Download the plugin
Install it on your WooCommerce store
Go to your WooCommerce settings and select the Conditional Payment Rules Plugin by DotStore
Go to the Payments tab and choose Payment Methods. Enable or disable the types of payments you want to offer on your store
Go to the Conditions section of the store
Add the payment rules that you want to enforce
Select the ones you want to enable on your store and click Apply
Click on the Finish Setup button in the upper right corner to start selling with conditional payments on your WooCommerce store
Tips to improve WooCommerce checkout
In addition to the step-by-step guide, here are a few ways in which you can improve your WooCommerce checkout:
Secure checkout process
People need to share their information with businesses to shop online most of the time. So, it is your responsibility to ensure that your WooCommerce store is safe and secure for people to conduct transactions. You can optimize your checkout process by including an SSL certificate and security badges to encourage consumers to shop from you. It is also essential to take concrete steps to provide secure checkout.
Offer different payment methods
Customers today have become far more intelligent and are quickly accepting the convenience of digital payment methods. As a WooCommerce store owner, you can benefit from providing a variety of payment methods for consumers to choose from, like Cash on Delivery, Credit / Debit Card, EMI, Net Banking, or others. Using this can help you ensure that your customers go through with purchases.
Diverse shipping methods
Due to the increasing competition in eCommerce, many stores are implementing various methods to improve their checkout facilities. Providing different shipping options is one of them. Customers may abandon the purchase if you ask them to pay an unexpected extra shipping cost. So, you can offer free shipping for particular orders or even locations. You can do this by installing conditional shipping plugins too.
Provide clear information
Transparency is essential to keep your business successful. Your customers should know about the goods they have selected and added to their carts. Ensure that during the checkout process, the customer can see the product image, name, quantity, price and other details in a clearly defined manner.
Enable guest shopping
Many online stores require customers to enter their information before ordering products. It can hinder the shopping experience if someone is unwilling to share their knowledge. Forcing them to do so would also create an unfavorable opinion of your brand. Therefore, you must ensure that you provide an option for people not to give their information and still shop on your website, especially first-time shoppers. You can enable the guest shopping feature so customers can try out your store before signing up to be with you.
Send reminders on cart abandonment
If your customers have added products to their cart and kept it like that for a long time, follow up. You can send notifications to the customer indicating that they have products waiting for them in the cart. Urge them to complete the process. You can also provide them additional information about a particular product from their cart if its prices have gone down or if it is out of stock. It can help build a positive relationship with the customer and encourage interaction with them.
Ask only for the required information during checkout
The process of shopping in person s straightforward, and many users would like the same reflected in online shopping too. If your checkout page asks the users for unnecessary information, personal data, or detailed information, it may dissuade the customer from purchasing from your store. Additionally, if there is an overcrowding of different fields, the user may get overwhelmed and make mistakes while filling in the information. You also need to give them a good enough reason to provide all information voluntarily. Assure them that your WooCommerce store will not use their information to send them spam calls or paid subscriptions.
Add trust symbols
The goal of any business is to establish a relationship based on trust with the customers. But how will your customers know if they should trust you? That's where trust symbols come in. Trust symbols are logos or icons that give consumers a sense of confidence. You can use trust badges like guaranteed safe checkout, free shipping on orders, accepted debit/credit card badges, endorsements, money-back guarantees, SSL badges, and security symbols. It can help assure the consumers that you care for their safety as they shop in your store.
Build consumer trust
You can also include certain elements that can build the buyer's trust in your WooCommerce store. You can do this by adding social proof, which includes links to your other social media profiles. It can help in influencing your customers to think that you are a reliable, consumer and experience oriented store. Additionally, to further encourage users to think about you positively, you can also add a few customer reviews to solidify your relationships.
Top 4 conditional payment plugins for WooCommerce
You can easily install plugins to ensure that your WooCommerce store features restrictions on payment methods based on diverse conditions. Here are the top four plugins you can choose from to optimize your WooCommerce checkout process:
Conditional Payments For WooCommerce by the DotStore
The DotStore's Conditional Payments For WooCommerce plugin is a cost-effective and efficient method to restrict specific consumers from purchasing products from your store. These feature-rich plugins contain a rich and user-free configuration that allows you to set unlimited payment and restriction rules.
Plugin features:
Enables users to create unlimited payment methods restriction rules
Limit payment methods based on conditions
Reduce risks on your WooCommerce store
Boost sales by promoting reliability
Restrict payment methods by billing and shipping fields
Customize message for no payment methods available
Over 70,000 WooCommerce store owners trust this conditional payment for the WooCommerce plugin. You can download the free version, which supports limited features, or purchase the premium plan at $69 for one site, $119 for five sites, and $199 for 30 sites.
WooCommerce Conditional Payment by extendons
This conditional payment plugin can enable you to restrict payment based on multiple conditions like products, user IP, coupon code, shipping address, and more. It alerts the user by displaying an alert or error message when no payment methods are available. The WooCommerce conditional payment plugin by extendons is available to users at $29, which includes a quality check, future updates, and customer support for six months.
Plugin features:
Limit payment methods based on products and their categories
Easily limit payments for certain user roles, weekdays
Restrict payment by user IP, shipping address, billing address, and other essentials
User-friendly interface
Easy-to-use
Allow specific payment methods
The plugin currently has over 271 sales and an average rating of 5/5
Conditional Payment Methods for WooCommerce by StoreApps
The Conditional Payment Methods for the WooCommerce plugin by StoreApps are the best way to increase and improve checkouts in your store. With it, you can implement highly effective restriction rules for available payment methods. The plugin is easy to use and can be quickly enabled or disabled, depending on your requirement.
Plugin features:
Reduced processing fees
Showcases reliable and familiar payment gateways
Enable/disable payment methods based on the customer's location, order total or product taxonomy
Add restriction rules to reduce fraud
Simple, easy to set up and use
No coding or customization required
With 200+ active installations, the plugin has a 30-day money-back guarantee. It facilitates smooth online payments too. You can install it on your WooCommerce store by purchasing it at $29.40 for the first year. Its cost also includes a 1-year support and extension updates.
Conditional Payments for WooCommerce by Lauri Karisola/ WP Trio
Like all other conditional payment plugins, this one by Lauri Karisola/ WP Trio also allows you to disable specific payment methods based on conditions. You can add various conditions that improve as the plugin continually updates.
Plugin features:
Restrict WooCommerce payment methods by implementing conditions
Compatible with existing payment methods
Add conditions specific to products, order subtotal, shipping method, billing address, and shipping address
Access to more diverse features and conditions for pro customers
Add payment method fees conditionally
With over 10,000 active installations, this WooCommerce plugin has an average rating of 4.875. User listeraro said, "Excellent Plugin I definitely recommend it." Another user, yoshigar said, "Easy to install and configure. Was able to enable payment methods by Order Subtotal. Was up and running in less than 5 minutes! Bravo Dev!"
Key Takeaways
| | |
| --- | --- |
| A seamless checkout process is essential | The checkout process makes a crucial difference as it is the deciding point at which the customer will purchase or abandon a product. As your customers select the products they want to buy and go to the cart to finalize their shopping, they need a well-curated checkout page. |
| Know when your store needs an upgrade | Your store needs an optimized WooCommerce checkout process if you observe any of the following: limited payment options, slow loading time, technical issues with the cart, lengthy registration process, delivery concerns, and shipping costs. |
| An excellent checkout process includes optimizing different store facets | As a WooCommerce store owner, you can enhance the experience of your store website by integrating smooth designs and using discount codes, coupons, and offers to add conditional payment methods. |
| Enabling conditional payment methods secures your WooCommerce checkout | If you enable condition payment methods for your WooCommerce store, it can help you increase trust among customers, reduce fraudulent activities like chargebacks, lower transaction fees, and improve conversion rates. |
| The best conditional payment plugins for your WooCommerce store | Conditional Payments For WooCommerce by the DotStore, WooCommerce Conditional Payment by extendons, Conditional Payment Methods for WooCommerce by StoreApps, Conditional Payments for WooCommerce by Lauri Karisola/ WP Trio. |
Important points to optimize WooCommerce checkout