The world of e-commerce has become overcrowded. We get to see new stores opening now and then. While this abundance sounds good for customers as they have more options, it's a matter of concern for online store owners.
When there are tons of competitors around, store owners have to make sure that they have gained an edge over their peers and that their store is keeping visitors hooked for a long time. In this goal, analytics for eCommerce plays an important role.
With accurate analytics for e-commerce, it's possible to learn about the areas where a store is not performing up to the mark. But, setting up WooCommerce analytics is not a piece of cake. It's a tedious job that can only be perfected after paying attention to many things.
We decided to lend a helping hand in this regard. Here is a crisp guide on 'how to setup advanced analytics for WooCommerce stores.'
What is Analytics for WooCommerce?
Analytics for eCommerce or WooCommerce stores is the process of tracking performance metrics over some time. Based on the type of analytics tools you're using, analytics for e-commerce can help you understand the following:
How your store is performing
From where the store is getting the traffic
Which are the high-performing or low-performing areas
Which customers are ditching your store and which are committed to it
Which product is in high demand and many more other workflows
Tools like Google Analytics and WooCommerce Analytics not only help you track crucial performance metrics but also provide this data in easy-to-understand analytics reports. These metrics are also accessible using a customizable dashboard.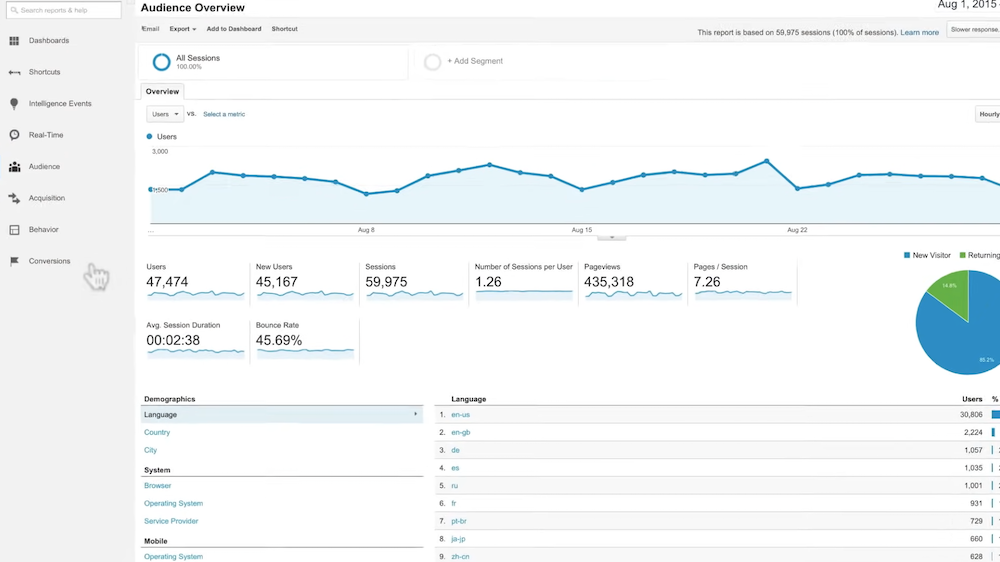 Since there is a great deal of functionality in Analytics, the sections in the Table of Contents in the right sidebar will be discussed.
Analytics for WooCommerce is a viable strategy to delve deeper into the real-time performance of an online store and make necessary changes. So, if you own a WooCommerce store and want to ensure it remains up and running, you must use analytics.
Enhanced Ecommerce Tracking
Leverage the power of analytics to boost your store's performance and maximize profits.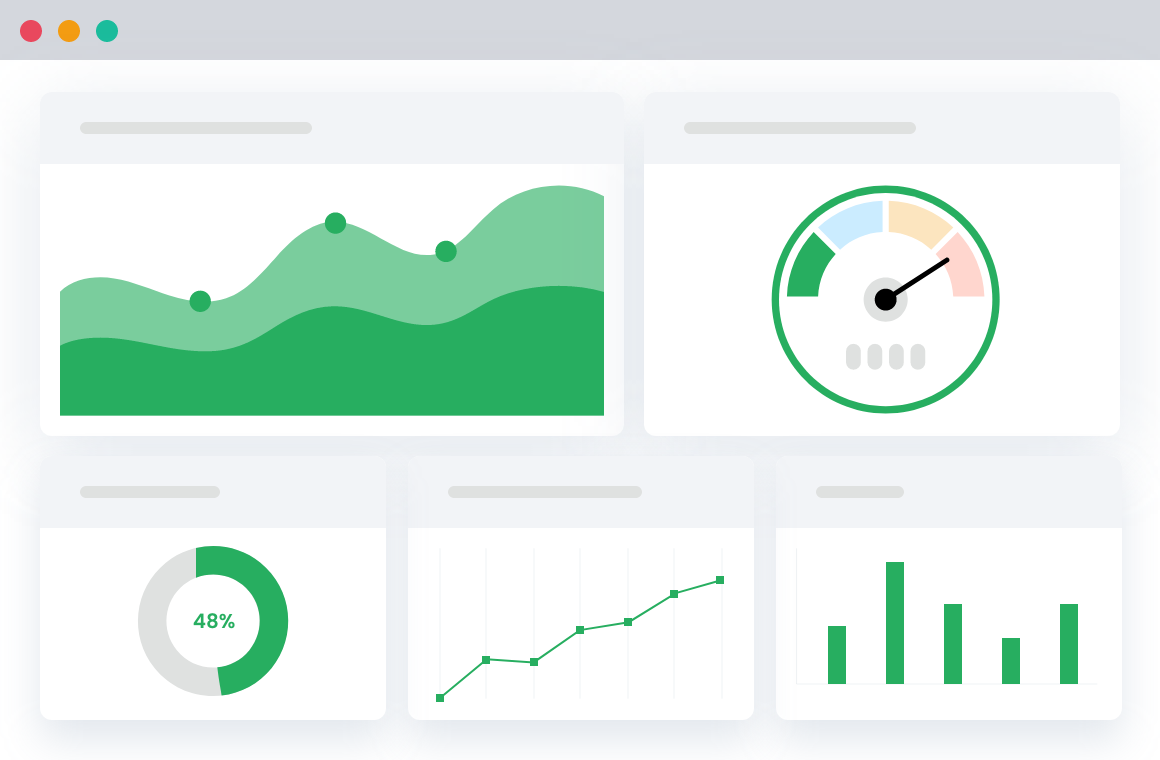 Is it Essential to Track Your Store's Performance?
It's shocking to know that the success rate for online businesses is 10-20%. Online stores open up rapidly, and they shut down at the same pace. An average of 10% of online stores shut down within 120 days of getting started.
While many reasons lead to the downfall of an online store, the main culprit here is continuing operations without knowing how workflows are moving heads and what the performance bottlenecks are.
This is where performance tracking of online stores shows up as a viable solution. With timely and accurate performance tracking of your store, WooCommerce store owners can:
Easily make informed decisions as they will have data to back their decisions
Spot the strengths and weaknesses of the store
Optimized sales and marketing campaigns
Enhance the end-user experience
Effectively manage the inventory
Gain deep insights into customers' preferences and choices
Find out the best-selling products and services
Which Data Should You Track?
While this is very clear, analytics for e-commerce is a game-changer for any online store owner.
But you can only benefit from analytics when you're tracking the right data with the right tool. Let's first talk about the right data to track.
We're going to segregate the data into different categories for your ease.
Data related to website traffic
To track the website traffic, you must track metrics like Average Session Duration, Bounce Rate, Traffic Sources, Total Website Visits, Pages Per Session, and Unique Visitors.
Data related to conversion
For effective conversion tracking, you should use analytics for e-commerce to track data like Conversion Rate, Average Order Value, Abandoned Cart Rate, Checkout Abandonment Rate, and Customer Lifetime Value.
All these metrics will help you learn everything about your website conversion and how it's happening.
Data related to product performance
If you wish to track the performance of your products, the right kind of metrics that you need to track are Inventory Levels, Product Views, Best Selling Products, Product Click-through Rates, and Product Conversion Rates.
Data related to customer behavior
Understanding customer behavior is important for marketing and sales-related activities. When an online store knows about customer behavior, they can easily customize marketing campaigns according to their customer's preferences.
Some metrics related to customer behaviors are Customer Acquisition Cost, Customer Demographics, Customer Retention Rate, Customer Engagement, and Customer Feedback.
Data related to marketing and advertising metrics
Metrics like Return on investment (ROI) for advertising campaigns, Click-through rates (CTR) for ads, and Cost per click (CPC) or cost per acquisition (CPA) are crucial for tracking the efficacy of marketing and advertising metrics.
Data related to website performance
To learn how your WooCommerce store performs, you must track data like page load time, server uptime, error rates, and mobile v/s desktop traffic.
Google Analytics Vs. Enhanced Ecommerce Tracking
When it comes to analytics for e-commerce, Google Analytics is the first name that pops up in our minds. The tool does a great job when it comes to basic ECommerce tracking. Google Analytics for WordPress can help you track user behavior, traffic source, and conversion tracking.
It can also help you track sales, marketing, and revenue. GA 4 comes with event-tracking capabilities as well. With its audience reporting, knowing a customer is easy for e-commerce store owners.
But, this e-commerce tracking is not enough. When competition is fierce, WooCommerce store owners have to look beyond the offerings of Google Analytics for WordPress.
Enhanced ECommerce tracking is the solution here. This is an inventive plugin that levels up the power of Google Analytics and provides more tracking abilities. Developed by DotStore, this plugin is a great way to have your hands on advanced ECommerce tracking abilities that are not possible with Google Analytics for WordPress.
It provides seamless integration with multiple analytics tools. Hence, you can look beyond Google Analytics. Besides basic GA tracking, it allows you to track monitor forms, 404 pages, downloads, comments, total order revenue, and link attributions.
The plugin is available in German, French, Polish, and Spanish and has great WPML compatibility. If you plan to use GA-4, this plugin is just the right tool to own. It comes with GA Opt-Out capabilities, provides detailed Interest Reports, lets you track user role exclusion, and does many more things.
All in all, this plugin grants you advanced ECommerce tracking abilities that are missing in other tracking tools.
What to Keep in Mind While Tracking WooCommerce Data
WooCommerce store tracking is the need of the hour. But it shouldn't be a reckless move. Analytics for e-commerce tracking should be done in a highly skilled manner. These tips will certainly help you.
Be clear about which data or metric you want to track. Have clear tracking goals and move accordingly.
You need to track only the relative metrics that will bring valuable insights. Choose your metrics wisely, and don't waste on metrics that will hardly bring any difference.
Take the help of UTM parameters in your marketing URLs when you need to track the viability of channels, campaigns, and sources. With this, it's easy for you to attribute traffic.
Perform regular audits and review the tracking process to make sure that you're tracking in the right manner. Directionless or inaccurate tracking is going to waste your time and efforts.
For effective tracking, try to segment your data based on specific user groups. With data segmentation, it's easy for WooCommerce stores to do targeted analysis.
Continue performing A/B Testing to keep tabs on the changes your website, strategies, and product listing are going through.
Getting Started with the Enhanced ECommerce Tracking Plugin
Enhanced ECommerce tracking is what every online store requires for updated and extensive analytics for e-commerce. While the tool offers a wide range of capabilities, using it is an easy job.
Here is what you can do to install this plugin
Step 1: Access your WordPress account, go to the admin panel, and click on Plugin.
Step 2: Click on 'Add New' and look for 'Enhanced ECommerce Google Analytics for WooCommerce' in the search option. Install the plugin. As soon as the installation is finished, the plugin will be ready to provide detailed Google Analytics for WordPress.
Setting up the Analytics Account
To step up an analytics account, these steps need to be followed.
Step 3: Log in to your Google Analytics Account and enable Enhanced E-commerce for your profile/view.
Step 4: Navigate to Admin and look for the VIEW column. Here, select E-commerce Settings.
Step 5: Enable ECommerce by clicking ON to the provided toggle ON.
Step 6: Go to the Settings page of your account and look for the Enhanced ECommerce Tracking plugin. Launch the plugin from there.
Step 7: Enter the Google Tracking Code in the settings page.
That's it. The ECommerce tracking is activated for your store, and you can track a whole wealth of data.
Conclusion
Staying ahead of the competition is important for every online store, and this is possible by having fully optimized store performance. With accurate analytics for e-commerce, store owners can easily learn about real-time performance, actual customer engagement, and conversion rate.
To empower the basic power of Google Analytics for WordPress, use the Enhanced ECommerce Tracking Plugin by DotStore. This provides extra tracking capabilities and allows more tracking capabilities.
Enhanced Ecommerce Tracking
Leverage the power of analytics to boost your store's performance and maximize profits.