If you are an eCommerce store owner then its security must be your topmost priority to fully protect it against today's wide range of cyberattacks. If your store gets compromised, you are not only responsible for your personal files and hard work but you are also responsible for the personal details of your customers by secure WooCommerce store. The last thing you want is to be responsible for a data breach that exposes sensitive details of your customers publically.
WooCommerce is a simple yet powerful and extendable eCommerce platform for WordPress. It uses the basic operating system of WordPress and turns it into an eCommerce store. It's one of the most common ways to turn a WordPress website into an eCommerce store. In this article, we will walk you through some steps to secure the WooCommerce Store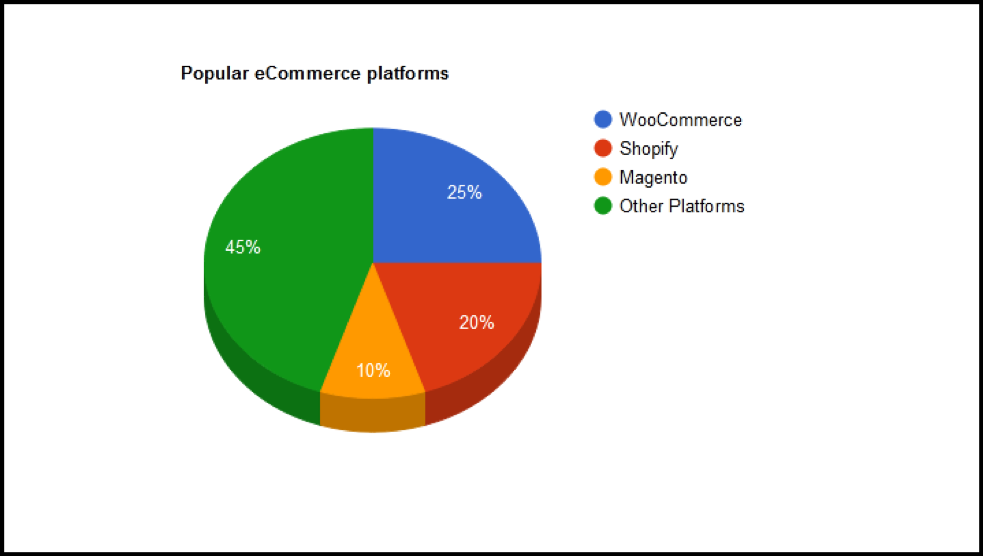 5 of the best WooCommerce Security practices to adopt for your store
Although the in-built security features of WordPress and WooCommerce can take care of small-scale attacks. There are some basic security practices that a website owner must perform to add extra layers of security to your WooCommerce store.
sdnfkjnskdfs
1. Try choosing a reputable host
A poor choice of host can put you and your customer's data at risk. They are the first layer of defense against cyber attacks. Try to choose a reputable and reliable host that will make the security of your store their topmost priority.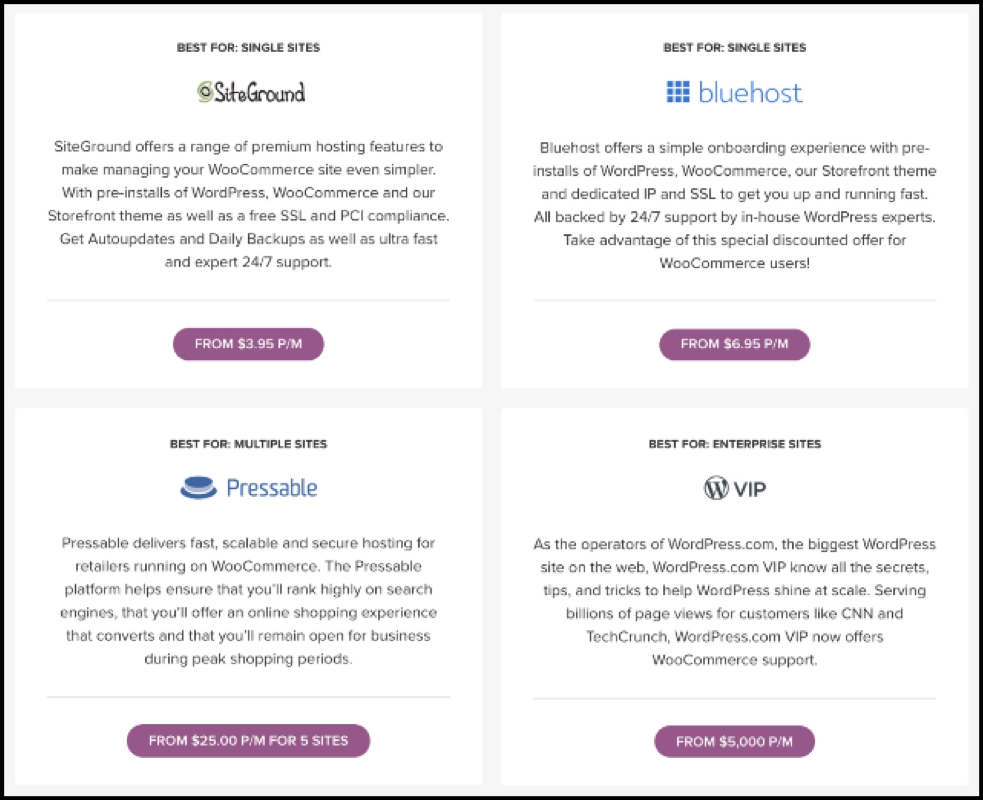 Before choosing the host, make sure it has the following features:
Monitoring and prevention of attacks
Proactive reviews and security patches
Updated software
Ability to isolate and prevent malware infection
2. Create strong passwords and store them safely
Almost all security guides are available in the market focus on creating strong passwords and securing them safely. Hence, the next step after choosing a reliable host is to choose a strong password for your WooCommerce store. Crucial features to follow in order to secure your password are:
Try choosing a different password than your other accounts
Mix alphabets (lower or upper case), numbers, and special characters.
Avoid dictionary words, birthdays, anniversaries, pet names, etc; as your password.
Make your password strong by prioritizing length.
Related blog – WordPress Security Checklist
3. Enable two-factor authentication
A strong password might not be enough to secure your WooCommerce store. If anyone is in possession of your email, it will be easier for him/her to gather information in order to reset your store's password.
Two-factor authentication (2FA), is a part of multi-factor authentication that adds an extra layer of security to the login page of your WooCommerce store. In normal circumstances, the person who has access to your email account will eventually be able to gain access to your login information. But with the help of 2FA, you can dodge the hacking attempts.
If you are looking for a two-factor authenticator, you can try Google Authenticator, it is a free plugin available for both android and iOS devices.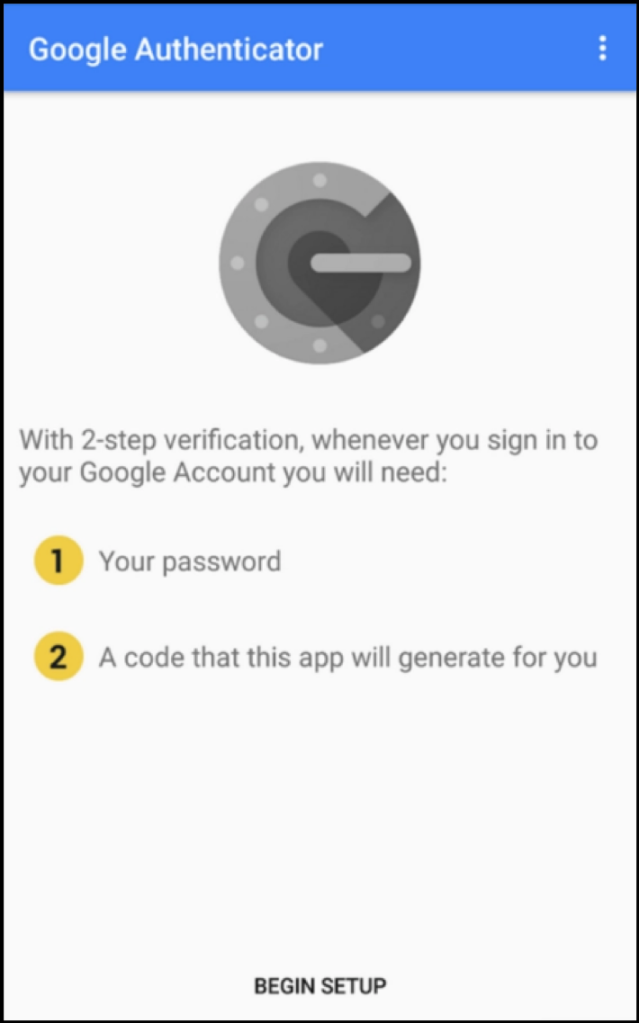 4. Limiting brute-force login attempts
Sometimes, even two-factor authentication is not enough to thwart the brute-force attempts of hackers. Limiting login attempts from a particular IP address is a simple way to keep them out.
You can use the Jetpack protect to limit the number of times an IP address can make unsuccessful attempts to your WooCommerce store. If they exceed a specified number, their IP will be blocked for the required period of time (of your choosing).

You can also whitelist an IP address with the help of Jetpack, in case of forgotten and mistyped passwords.
5. Use a firewall from a trusted source
Checking and blocking every incoming malicious request is practically hard, if not for an automated tool. Web application firewalls can automate this for you. Moreover, you can always rely on a rock-solid firewall from a trusted source to protect your website. A firewall will protect your store from all forms of attacks such as XSS, SQLi, CSRF, spam, fraud, credit card hacks, and so on.
A good choice for a firewall is the Astra firewall for WooCommerce. Astra Security is your one-stop security solution for weeding out any malicious query and ensure strengthened security all the way.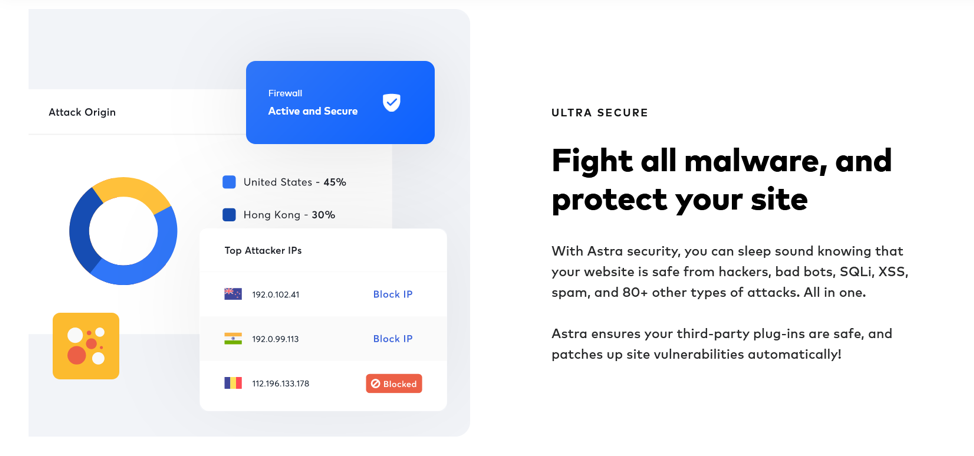 Conclusion
Maintaining and securing a successful WooCommerce store can be a difficult task if you don't know where to start. By following the above security guide you can strengthen the defense system of your WooCommerce store. If nothing works you can always take the help of a security solution to audit your store regularly. A complete security audit will generate a comprehensive report of the vulnerabilities and security loopholes of your WooCommerce store. For further questions related to WooCommerce security, drop by some comments. We will be happy to help you!