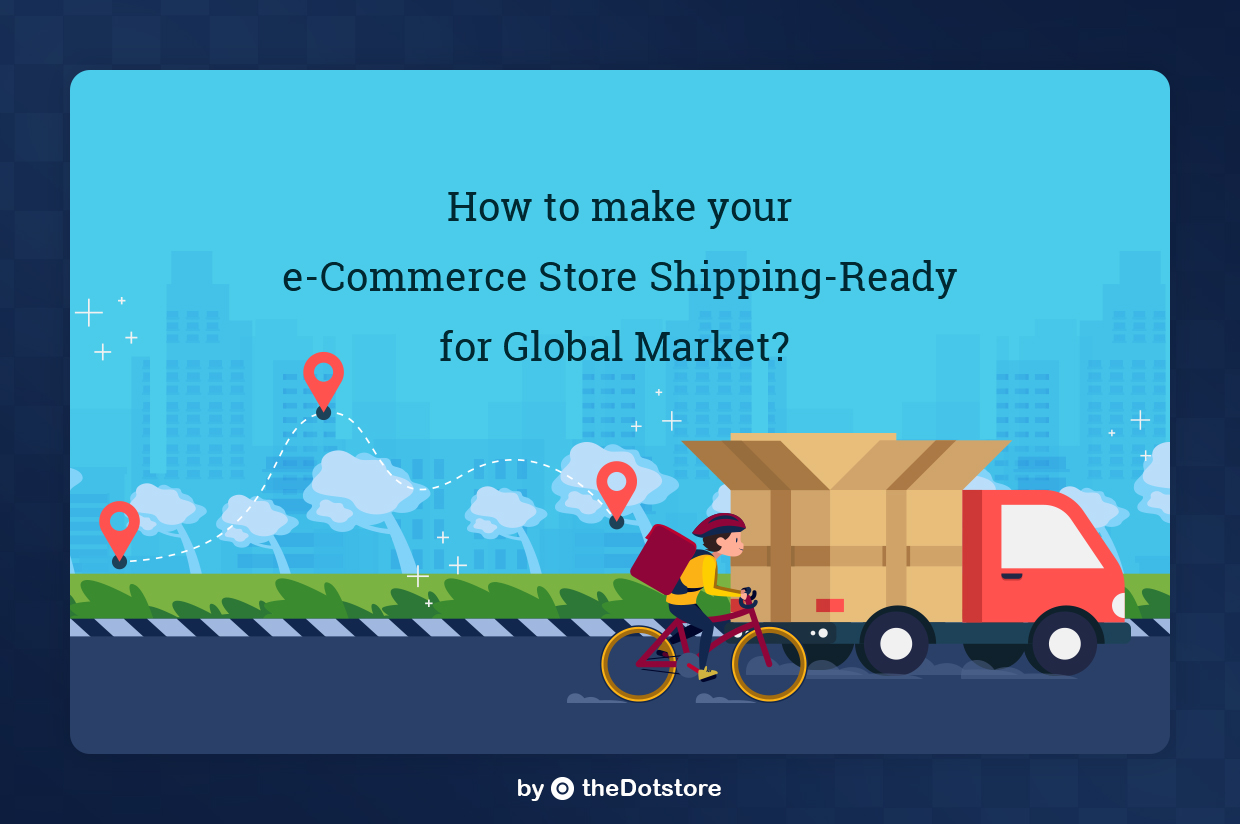 How to make your e-Commerce Store Shipping-Ready for Global Market?
In the last decade, the evolution of the internet has resulted in online shopping becoming popular and mainstream.

People are not only buying myriads of things online but they are also buying things online from brands that are actually located in faraway countries.

In fact, more people are now comfortable buying expensive gadgets and stuff from online shops located in foreign countries. So, if you are running an online e-commerce store, now is the time to go global.

Are you ready to go global already?

In this article, we are going to tell you how to align your e-commerce store's capabilities before expanding your business to the international market.
The Best e-Commerce Platform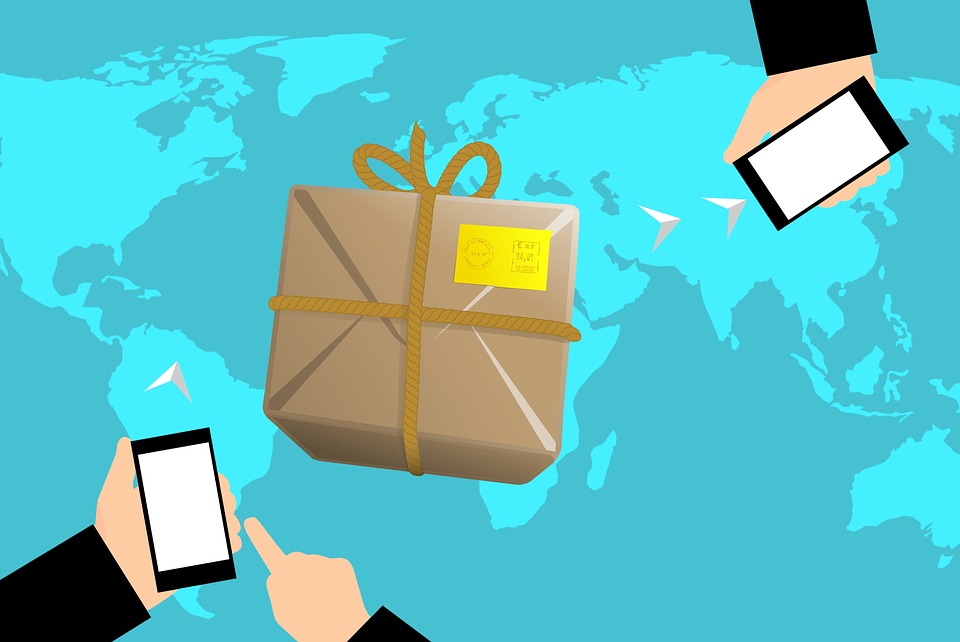 Along with advancements in web technologies, Brands are using top notch and feature-packed eCommerce solutions and applications to make websites more credible and appealing to the buyers. Most such websites are made using WooCommerce, a versatile and customizable shipping plugin for WordPress.

Why useWooCommerce for international shipping?

No matter which sector your company belongs to, its clientele will expand with time. Gradually, you will find potential buyers from other countries expressing interest in your products. Surely, you will not want to lose out such customers! You can use WooCommerce Shipping, in your WooCommerce store.

There are many reasons to use WooCommerce Shipping for your e-commerce store.

It is free of cost and can be set up easily.
It lets you ship cargo to as many as 190 countries.
In it, you get discounted rates and so you can ship cargo in bulk amounts.
It is part of WooCommerce, so you can process orders quicker.
It saves time, you can print labels directly.
Things that you have to analyze

Using WooCommerce and plugins for it can be useful, if you want to ship your products to other countries. However, you will need to check a few things beforehand and that will help you d problems later and stay clear on legal aspects. These are:

You will have to see if the products you want to ship will clear legal hurdles in the destination country or not.
You will have to check if there is any ban on exporting the products in your country. This can vary from one country to another.
You have to get facts clear on taxation, both at the source and destination nations.
It is necessary to figure out available shipping options. In some countries, you may not be able to use aviation freight.
Documentation details also need to be checked.
As far as documentation is concerned, you need to be careful before using WooCommerce plugins. This is applicable whether you use free or premium plugins. You have to include documents like:

Shipping Agreement or Invoice with relevant Information
NAFTA( if it ships from the USA)
Certificate of Origin
Consular Legalized Document
Hazardous Goods Declaration
Packing Details along with Bill of Landing
Finding the right courier for shipping

Whether you use WooCommerce plugins like WooCommerce Enhanced ECommerce Analytics Integration with Conversion Tracking or WooCommerce product finder, choosing the right courier partner is necessary.

With freight agencies like USPS and Stamps.com, you can send shipments within 70 lbs. For heavier consignments, you will have to pick Carriers like FedEx and UPS. This will let you ship up to 150 lbs consignments. For anything that weighs more, freight remains the only option.

Both Private and public shipping carriers nowadays offer a wide range of shipping options for the businesses and you need to compare and pick carefully for your online store. The shipping rates vary on factor like the weight of the cargo, its dimensions, days required for delivery, etc.

Some of the popular WooCommerce Shipping Plugins you can consider using

There are plenty of WooCommerce shipping plugins which you might need for efficient selling. However, in this post, we are going to talk about global shipping related plugins only. Some of them are: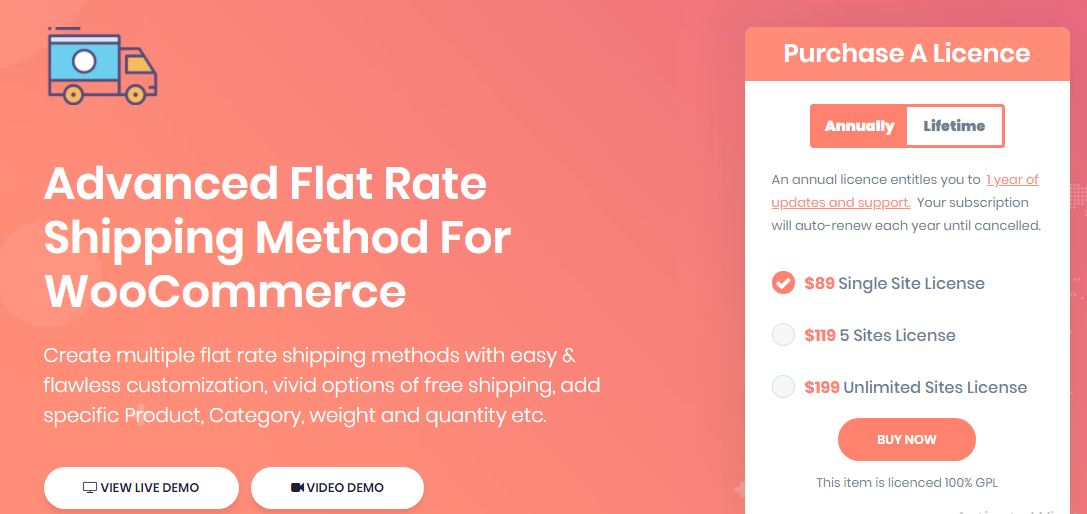 It is vital for an eCommerce store to use suitable shipping method, especially when you are going global. The plugin lets you apply conditions for multiple regions. So whenever you need to apply fixed rates or flat rate shipping price for any geography, this plugin will come in handy. These flat rate charges could be fixed as per product, category, cart total, or other such parameters.

While the previous plugin was for flat rate shipping only, using this plugin, you can apply fixed or variable extra fees. In the case of global shipping, you can use it charging for carrier costs, etc. from your customers.

Apart from shipping-specific plugins, there are many useful WooCommerce plugins you can use on your e-commerce store.

How to get started with WooCommerce Shipping and its plugins?

If WooCommerce Shipping is already set up and running, ensure WooCommerce Services is really up-to-date by using WordPress's Plugins section.

If you don't still are not using WooCommerce Shipping, this is what you need to do:

WooCommerce Shipping is powered by the WooCommerce Services and so you will have to download and install this extension which does not cost you anything. Follow this step-by-step process:

You will have to follow the prompts to configure WooCommerce Shipping.
It will be necessary to add a credit card to the WordPress account. This is necessary because the labels you will be purchasing will be billed to that card.
Printing international and domestic labels are similar. This is how it is done:
1. First, select an order to review. Then, click on 'Create new label' button which is there in the Shipping Label meta box.
2. Next, confirm the shipping package and shipping address.
3. Next, type in the customs information. A customs form will be required if the destination is abroad.
4. Next, select the price you will want to buy the shipping label.
5. Next, you have to purchase and print the label.

You have to remember for some international shipments, one shipping label may be split into parts like dispatch note, customs declaration and proof of payment. In such instances, you will need to keep the three parts in USPS-provided window pocket. These can be ordered for free from the USPS website.

Where it all leads to?

International Shipping is something you cannot overlook business growth is on the agenda! It is an ideal way to expand customer base fast. To ensure your international customers get products delivered in time and in the best condition, you need to use software solutions like WooCommerce shipping and its plugins. A huge number of brands are already using these solutions for global shipping needs, across various sectors.

The WooCommerce Shipping Plugins mentioned above, come with several useful features and by using them, you can also save a lot on shipping charges –for sure. However, the majority of plugins do not come for free. You have to compare the plugins and check out the features carefully before paying for them.

As a matter of fact, no one of these can be called the best WooCommerce shipping plugin! You have to consider the destination countries and courier partner network support before making a choice. Of course, you can go through the plugin reviews.